Pumpkin carving contests, hayrides, costume parties—Huntsville has everything you need to have a spooktacular Halloween. Several venues will be hosting events that bring together the community to celebrate fun, fall and family traditions. And the fun isn't just for kids! You'll be sure to find something frighteningly entertaining, no matter what your age.
Spend a Day at Tate Farms
There's something special about picking a pumpkin straight off the vine. Tate Farms has been inviting the community to come celebrate fall since 1996. Today, it's been expanded to 72 acres of pumpkins (all shapes and sizes), delicious food, a hay maze, pumpkin cannon, jumping pillows, corn crib and more. Many Huntsville natives grew up with Tate Farms, and the tradition continues every year as they add more attractions.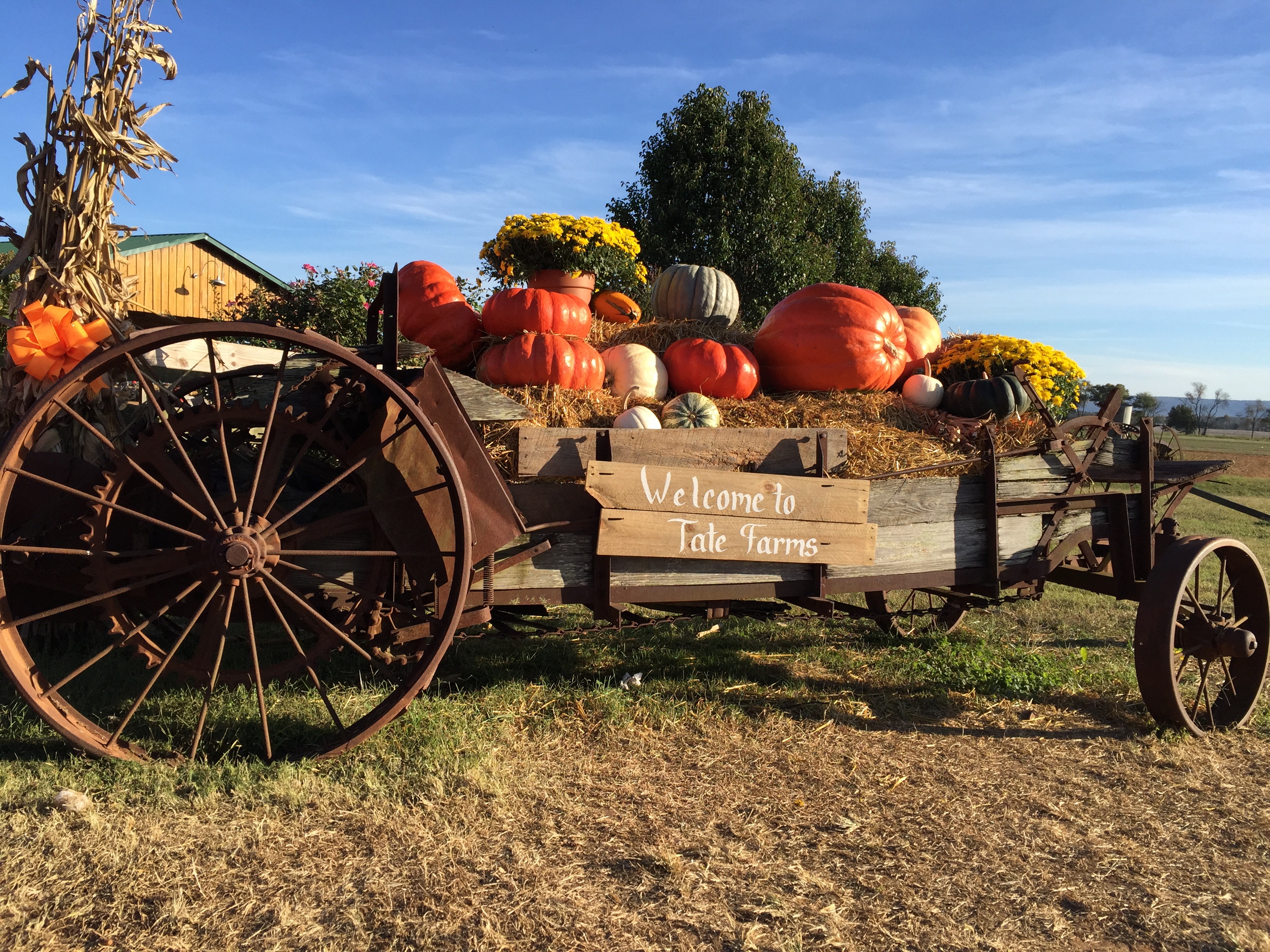 It's located in Meridianville, Alabama—just a short drive from Huntsville city limits. Expect a day of making memories as you wait in line to hop a hayride and pick out the perfect pumpkin. But, that's not the only reason to go. There's the Country Store, located in the middle of the farm with tons of fall décor, toys, t-shirts, pie and fudge.
Kids will have fun too on one of the giant jumping pillows or racing each other on the new pedal cart track. There's also a playground filled with tunnel slides, swings and even a tire tower to climb. After sipping on fresh tea from Piper & Leaf, available at the farm's Pumpkin and Vine Café, you can gather with your family to watch the pumpkin cannon or get lost in the hay maze.
Tate Farms is the perfect place to make memories. Tickets are $12 for ages 2 and above, and season passes can be purchased for $25 per person.
Carve a Pumpkin at Lowe Mill
On Friday, October 28th from 4-8 p.m. Lowe Mill Arts & Entertainment will be hosting its first annual Great Pumpkin Carving Contest. The event will feature live music, food trucks and a chance to show off your skills as an artist. Come participate in the friendly competition of creating the funniest, scariest or overall best pumpkin carving of the night.
Participants can purchase a pumpkin at the event for $5, first-come, first-served. You can also bring your own pumpkin, if you prefer. Children under 15 must be accompanied by an adult to enter the contest. There will also be a pumpkin painting station for children under 12. You can read more about the rules and regulations on the official event website.
If pumpkin carving isn't your thing, how about smashing them? Visitors can also pay $5 to smash their own pumpkin with a bat. Just remember to wear something that won't be ruined by a splash of pumpkin guts.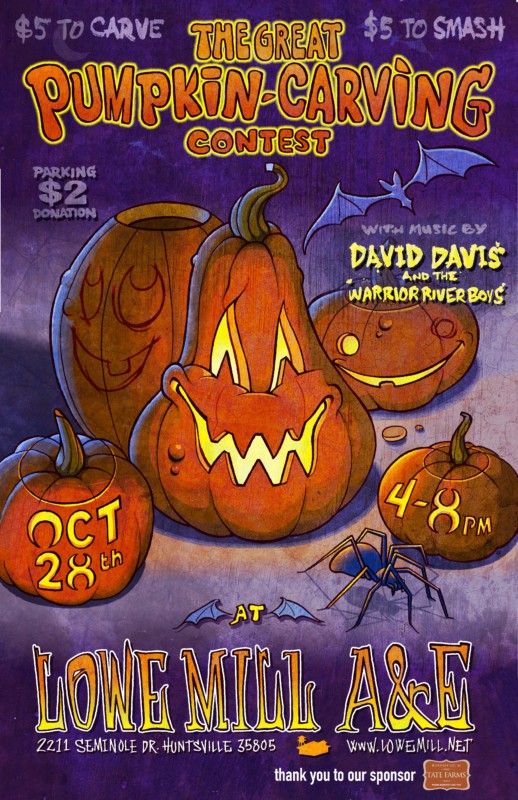 Have a Spooky Time at the Space and Rocket Center
Who decided that Halloween and science should go together? The Rocket City, that's who!
This year marks the third annual Spooky Space Spectacular at the U.S. Space and Rocket Center. On Halloween night from 4-8 p.m., families can participate in hands-on science activities, a costume contest and more. Located in the Saturn V Hall in the Davidson Center for Space Exploration, this event is sure to bring out the most creative costumes. It's an event that adults and children alike can enjoy.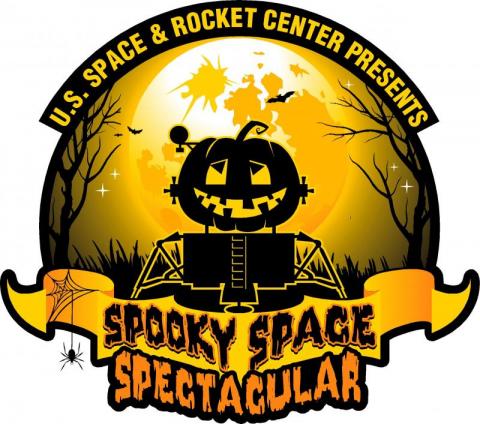 If you want even more thrills, the Spooky Space Spectacular will offer rides on the Space Shot, G-Force and Lunar Lander simulators (weather permitting). Tickets cost $20 for a family of five, or $5 per person. Visit rocketcenter.com for more information.
Bring the Kids to Bootanica at Huntsville Botanical Garden
The Scarecrow Trail at Huntsville Botanical Garden has become a must-see event every Halloween season. But, there's another occasion that's growing in popularity: Bootanica!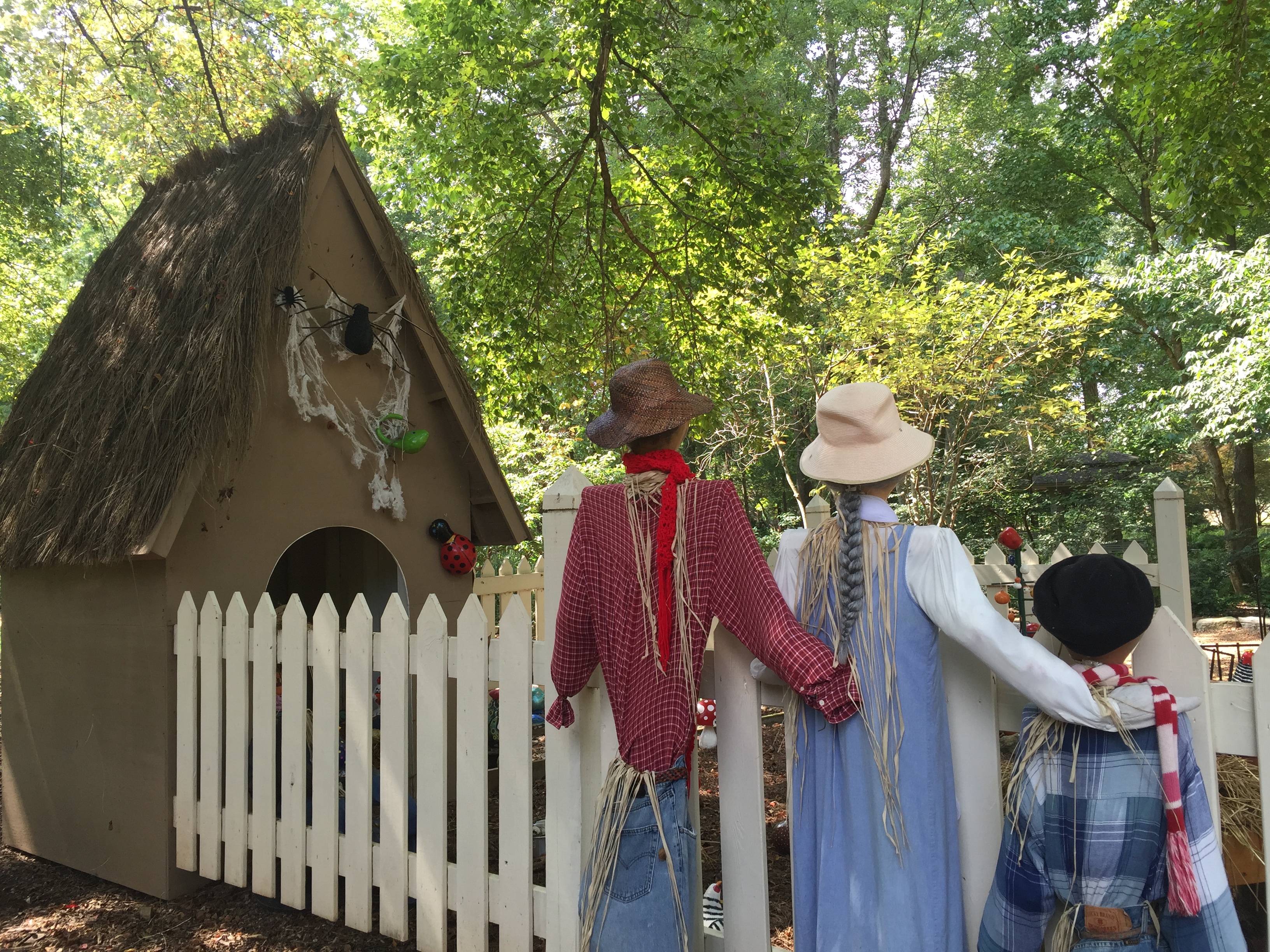 Children of all ages come dressed as their favorite characters to enjoy hayrides, a sorghum maze, seasonal crafts, costume parade, apple bobbing, face painting and—of course—the famous scarecrows.
The event will take place on Saturday, October 29th from 10 a.m. to 1 p.m. Tickets for non-members will be $5 plus general admission. Learn more about the event, and purchase tickets at hsvbg.org.
Come to the EarlyWorks Museum's Halloween Bash
Looking for a fun night of costumes, trick-or-treating, games and crafts? Then the EarlyWorks Halloween Bash at Alabama Constitution Village is for you! This is a very popular event that draws in families with children of all ages. It's safe trick-or-treating that lasts from 4:30-7:30 p.m. on October 28th. The costumes and decorations are sure to be incredible!

Participants will gather at 109 Gates Avenue in Downtown Huntsville to begin. Be sure to bring your own trick-or-treat bags.
Early-Bird tickets are available through October 27th and cost $5 per child. Adults get in free. Get more information on the Halloween Bash official event page. And be sure to RSVP on Facebook!
Know of another great Halloween activity in Huntsville or Madison County? Share with us in the comments!