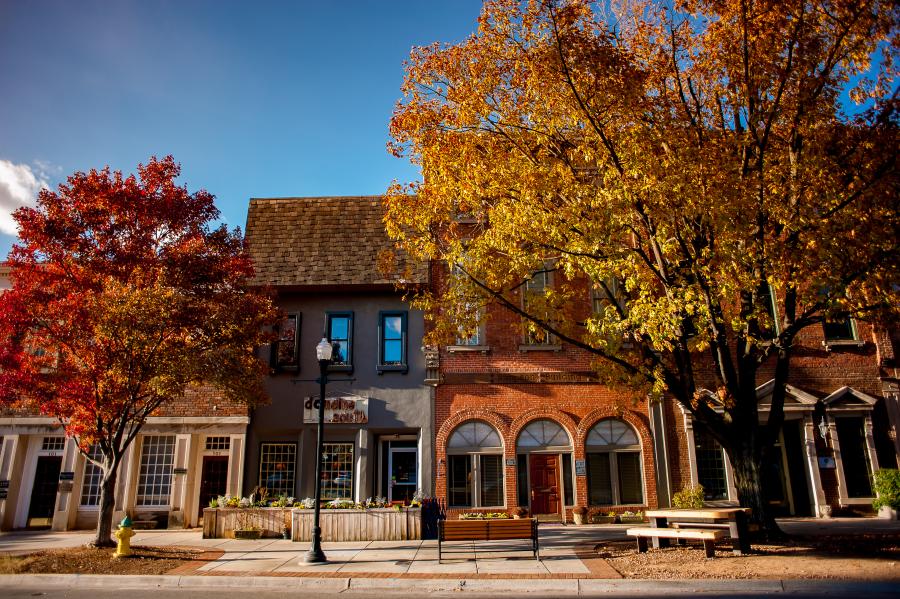 Pumpkin carving contests, hayrides, costume parties—Huntsville has everything you need to have a spooktacular Halloween. Several venues will be hosting events that bring together the community to celebrate fun, fall and family traditions. And the fun isn't just for kids! You'll be sure to find something frighteningly entertaining, no matter what your age.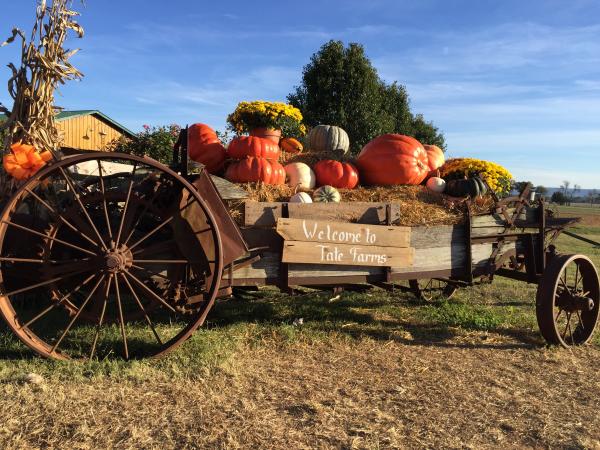 Throughout October 
There's something special about picking a pumpkin straight off the vine. Tate Farms has been inviting the community to come celebrate fall since 1996. Today, it's been expanded to 72 acres of pumpkins (all shapes and sizes), delicious food, a hay maze, pumpkin cannon, jumping pillows, corn crib and more. Many Huntsville natives grew up with Tate Farms, and the tradition continues every year as they add more attractions.
It's located in Meridianville, Alabama—just a short drive from Huntsville city limits. Expect a day of making memories as you wait in line to hop a hayride and pick out the perfect pumpkin. But, that's not the only reason to go. There's the Country Store, located in the middle of the farm with tons of fall décor, toys, t-shirts, pie and fudge.
Kids will have fun too on one of the giant jumping pillows or racing each other on the new pedal cart track. There's also a playground filled with tunnel slides, swings and even a tire tower to climb. After sipping on fresh tea from Piper & Leaf, available at the farm's Pumpkin and Vine Café, you can gather with your family to watch the pumpkin cannon or get lost in the hay maze.
Tate Farms is the perfect place to make memories. Tickets are $12 for ages 2 and above, and season passes can be purchased for $25 per person.
Pumpkin Patch at MidCity District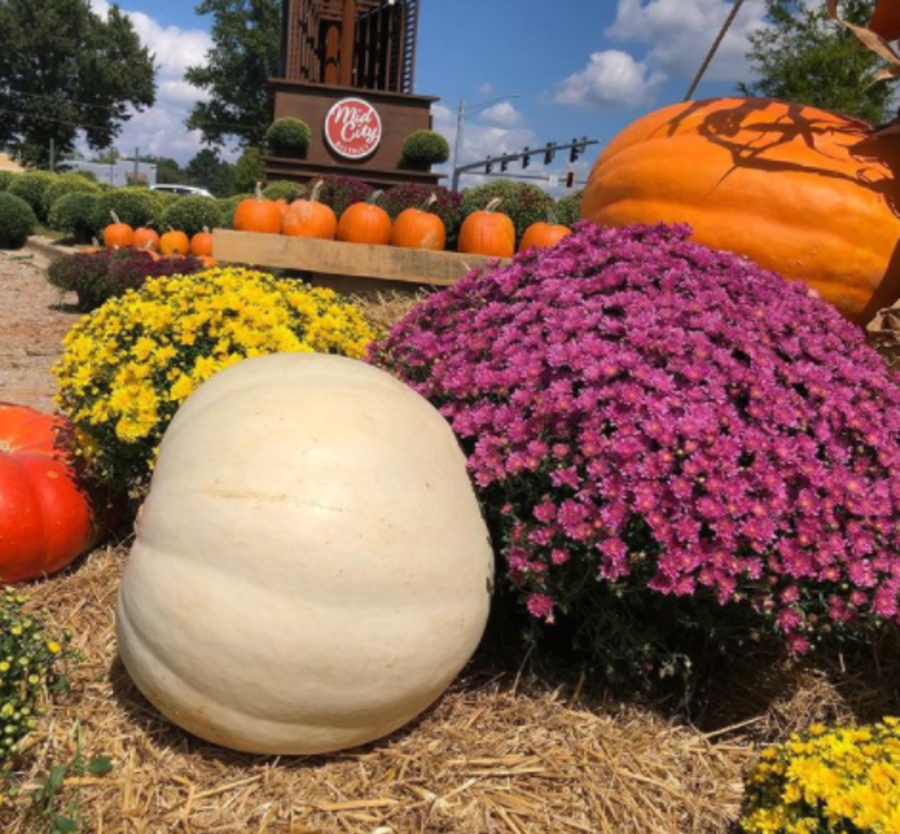 Through October
Reed's Farmers Market of Meridianville is bringing their incredible pumpkins to The Camp! Come shop for mums, fall decor, pumpkins, gords, and more. Stick around at The Camp and Greenroom Coffee for a warm drink, a toddy, lunch, dinner, coffee, and more.
Take a Boos Cruise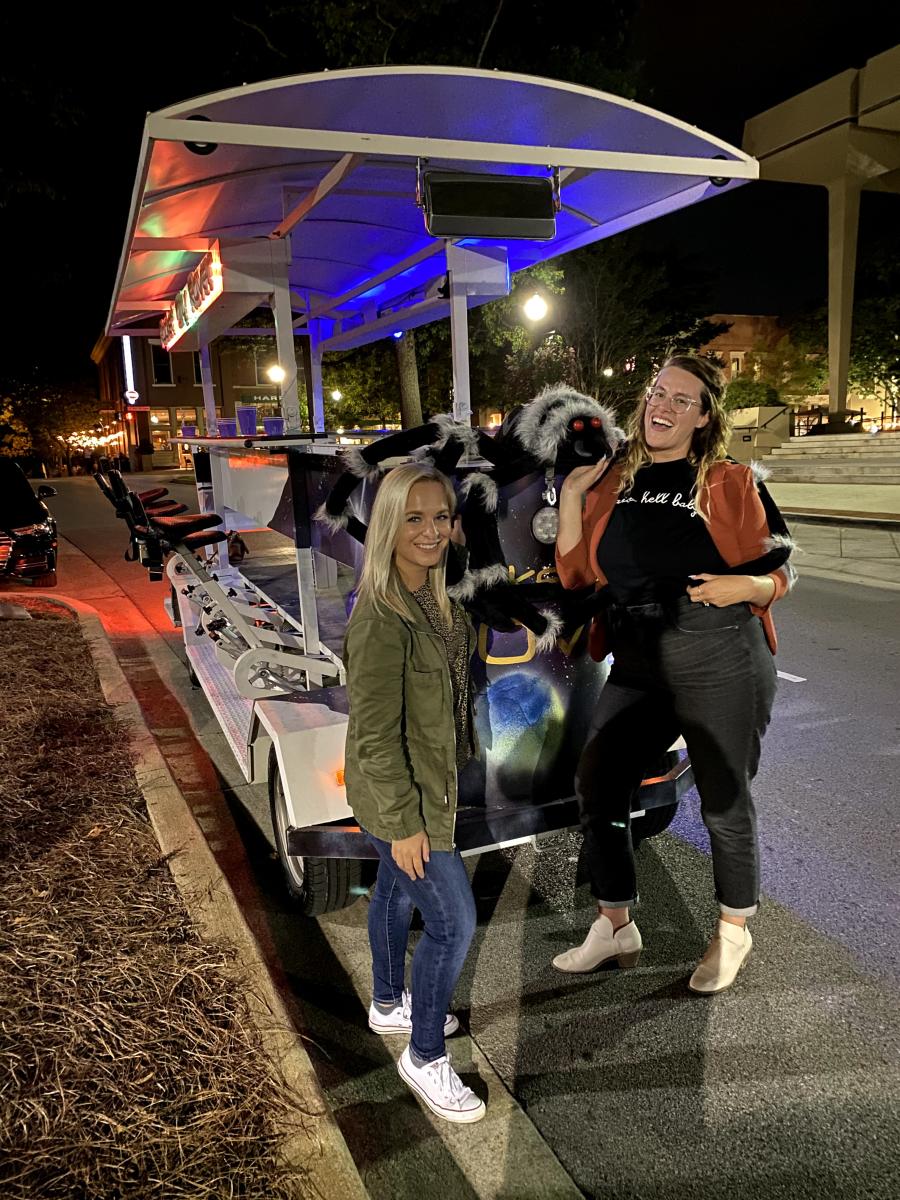 Through October
Grab a purple cup of your favorite adult beverage to bring on board the Rocket City Rover as you pedal through dark alleys and empty streets to learn about Huntsville's historic haunted past with the Huntsville Ghost Walk. The pedal trolley makes several stops for ghost stories and cups of courage. Are you tough enough for our "spirited" trip into the past?  Ages 21 and up.
Go on a Ghost Walk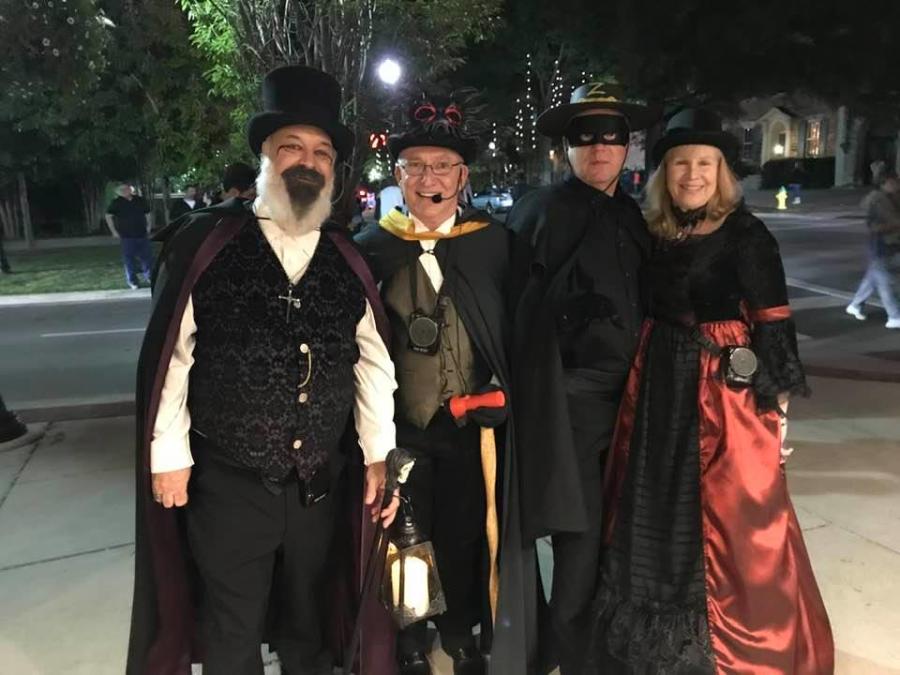 Friday and Saturday Nights in October 
Step into the shadows of Huntsville's ghostly past. Encounter the ghosts who walk silently along the fence of the Pope mansion, the sinister presence at the birthplace of Confederate General John Hunt Morgan, and the men who refuse to leave Helion Lodge #1 – the oldest Masonic Lodge in the state.
Your tour guide will explain the historic significance of each location as well as the messages told to them, through mediums, that these ghosts want you to understand. Paranormal residue from the 1819 Constitutional Convention remains, and the ghost of a little girl waits for her parents to take her home. These stories, and many more, are some of what you will hear on the Huntsville Ghost Walk. Perhaps someone from Huntsville's distant past is watching you!   
Haunted Carriage Tours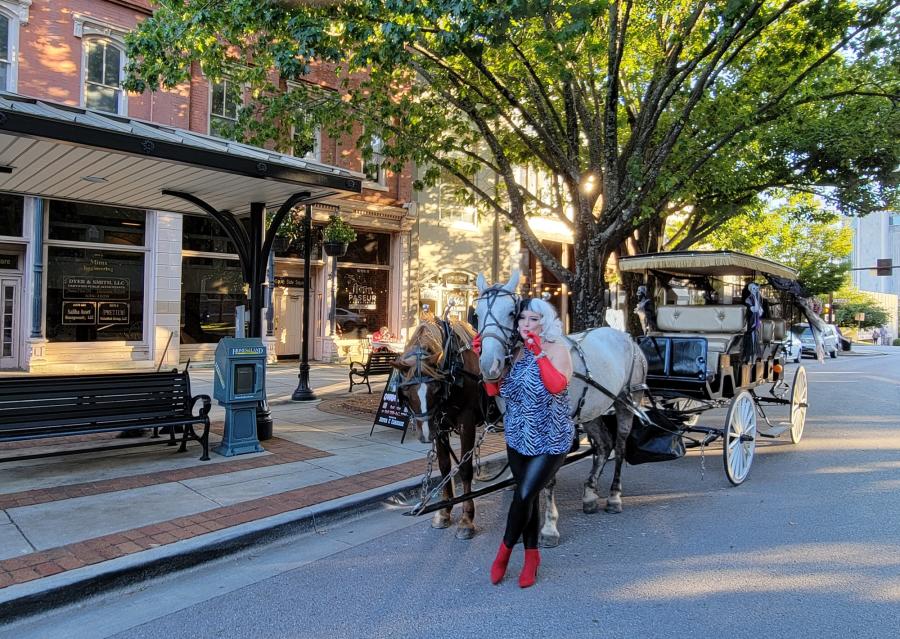 Photo Credit: Super C Carriage Tours
Through October 
Super C Carriage presents Haunted Carriage Tours!  Enjoy a ride on a New Orleans-style fringe-top limousine carriage on a trip through historic Downtown Huntsville. You'll be entertained with ghost stories and history to fit the season. The ride lasts around 20-25 minutes and carries up to 6 adults at a time. The carriage is decked out with lights and spooky characters to set the mood! Tickets can be purchased beforehand or pay after with cash or card. Pick up is on the square in front of Sam & Greggs, Poppy & Parliament, or SiP. 
Enjoy The Scarecrow Trail at Huntsville Botanical Garden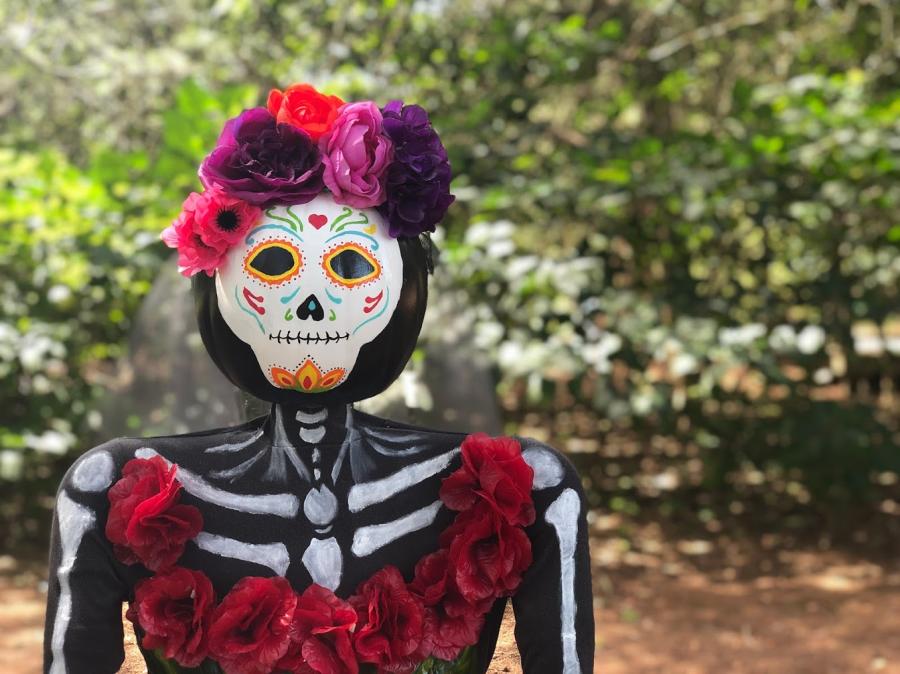 Through October
The Scarecrow Trail at Huntsville Botanical Garden has become a must-see event every Halloween season. As the air turns crisp and the leaves begin to change color, there's no better place to connect with nature and enjoy the beauty of autumn.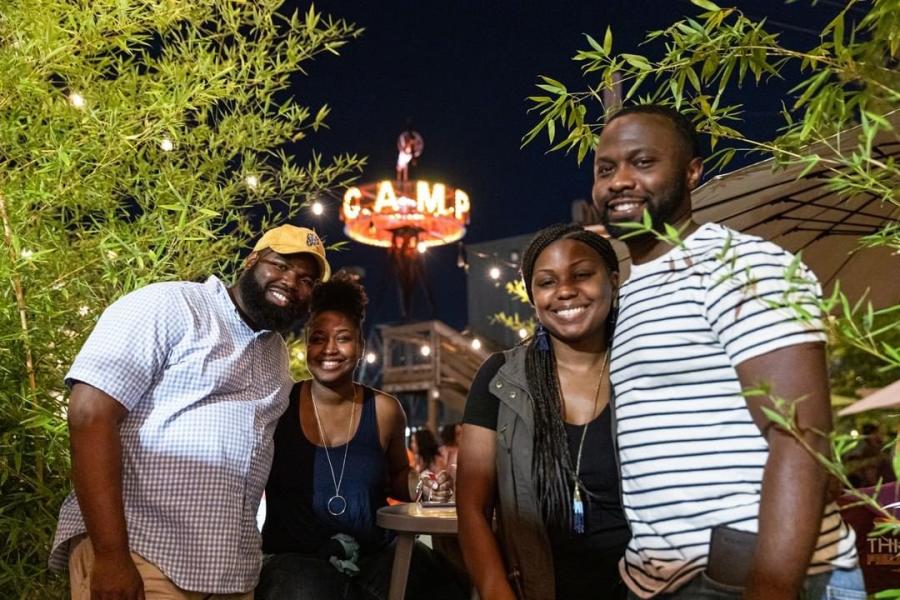 October 14th - 31st
The Camp is turning into a SPOOKY, ALL-OUT Halloween pop-up from Thursday, October 14th to Sunday, October 31st! The venue will be decked out from top to bottom with Halloween decor! Tasty and fun drink and food specials throughout the whole pop-up! This will be an immersive Halloween experience for guests (prepared to be scared!!!) *Reservations encouraged for parties of 6 or more.
Click here for their music lineup for the month of October.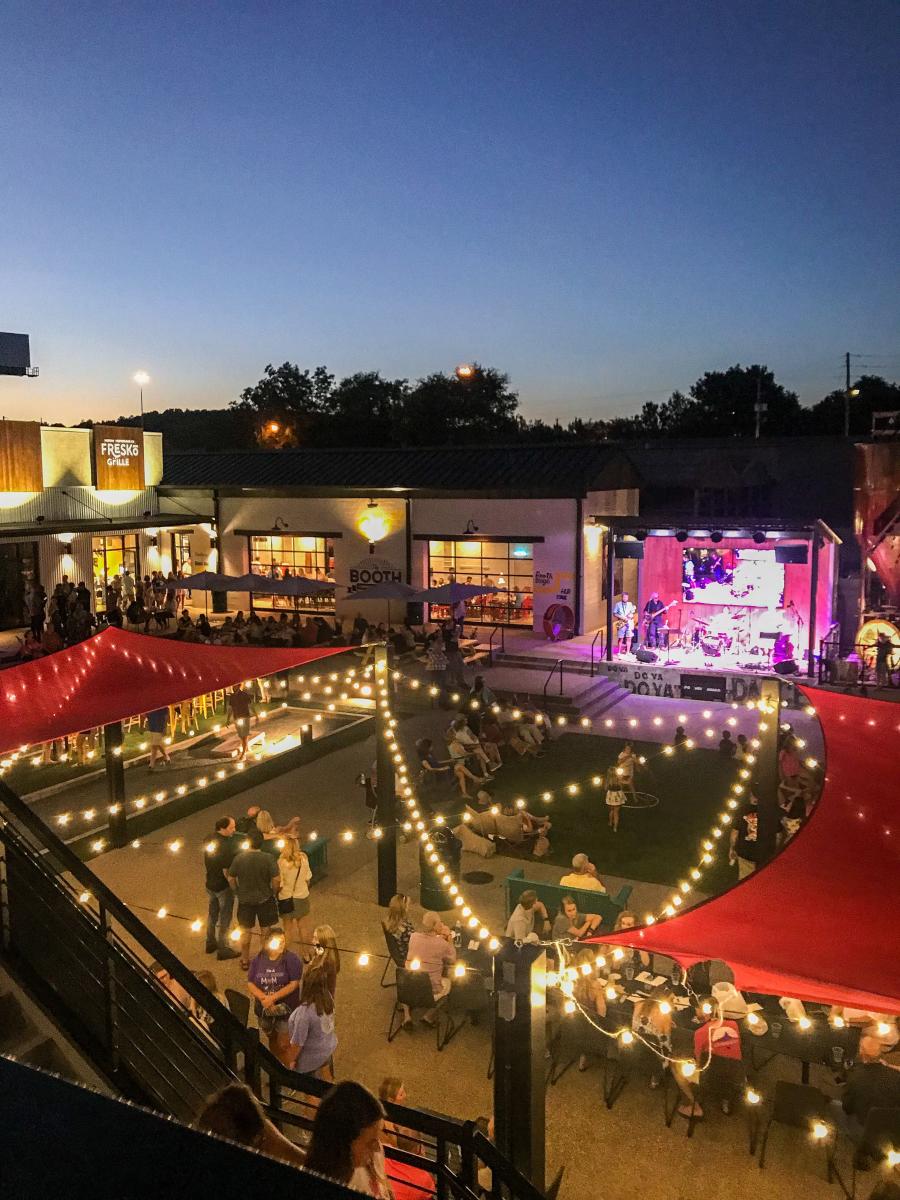 Every Monday in October
Each Monday night starting at Stovehouse you can find free family-friendly Halloween movies on the leisure lawn! All movies begin at 7PM on Monday nights with the exception of Beetlejuice on October 4th!
Oct. 4 - Beetlejuice (begins at 8PM!)

Oct. 11 - Casper

Oct. 18 - Halloweentown

Oct. 25 - Hocus Pocus
Fall Festival at Leigh Acres

October 23
The inaugural Leigh Acres Fall Festival is happening this October 23, featuring a Battle of the Bands! Tickets are $5 each, kids 4 & under free.
Carnival games, inflatables, vendors, music, food, and a big finale with a music competition = the best fall festival in the area!
Rocky Horror Picture Show Screening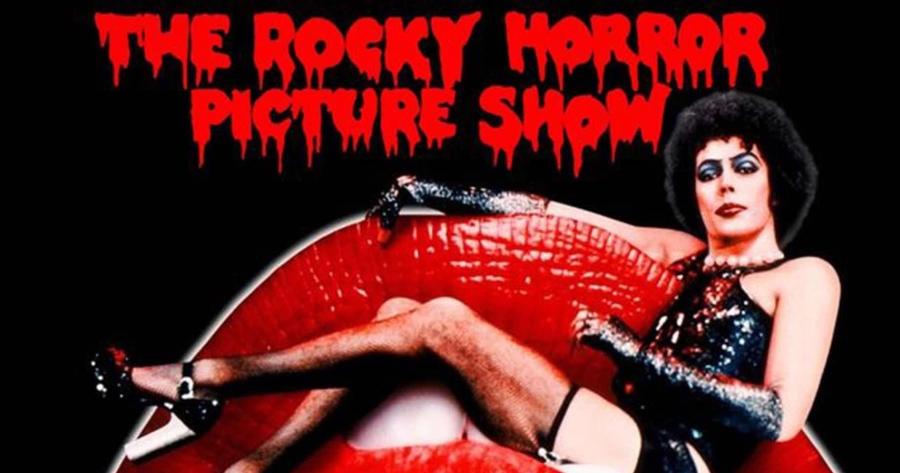 October 15, 22, and 29
Join Theatre Huntsville for special screenings of this cult classic! Happening at Lowe Mill ARTS & Entertainment, screenings will be held October 15 and 22 from 9:30 - 11:30 pm, with a double showing on October 29 at 6:30 and 9:30 pm.
Trick or Treat Parade at the Mill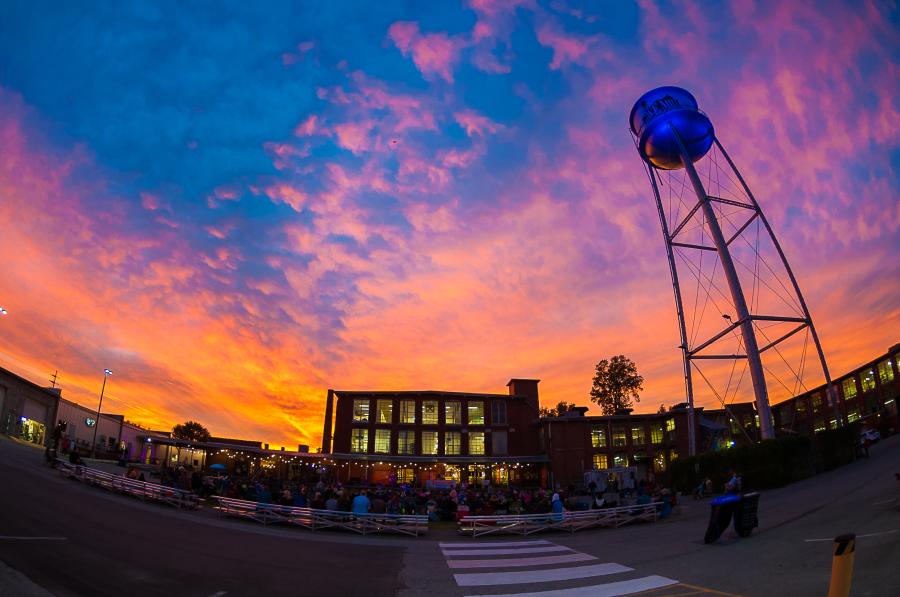 October 30
Load up your vehicle with costumed kids (or grown folks) and roll on through the 'Trick or Treat Parade!' You and your family are the float and Lowe Mill supplies the goodies. Just imagine a reverse Mardi Gras parade with spookier spectators slinging sweets at you from a safe distance.
Monster Movies at the Mill
Each Saturday Night in October 
To honor the best holiday of the year, Lowe Mill is hosting weekly movie screenings of your favorite spooky flicks, including The Frighteners (October 2), The Thing (October 9), The Lost Boys (October 16), The Cabin in the Woods (October 23), and Hocus Pocus (October 30). Tickets are $20 per vehicle and you are encouraged to purchase beforehand due to limited spots.

Park the car, tune in, sit back, and be terrified. Bring your own garlic to ward off vampires, and Lowe Mill A&E is NOT responsible for any spells the witches may cast upon you. Exorcisms DO cost extra. Limited parking is available, so purchase your tickets for each screening online while they last. They will begin parking cars no earlier than 6 PM. Costumes and candy are encouraged!

You do not need a physical ticket to this event. After you pay for your spot, you'll just need to give the name of the person who paid to the attendant at the gate.
All Hallow's Spooktacular at Dragon's Forge Cafe
October 29
A spooky good celebration for all ages! There will be a costume contest at 8 pm, food and drink specials, a night market filled with fangtastic vendors, spooky scenes to haunt through, a scavenger hunt across the haunted grounds, and a dance party at Dragon's Forge Cafe to rattle your bones.
Boo! at Burritt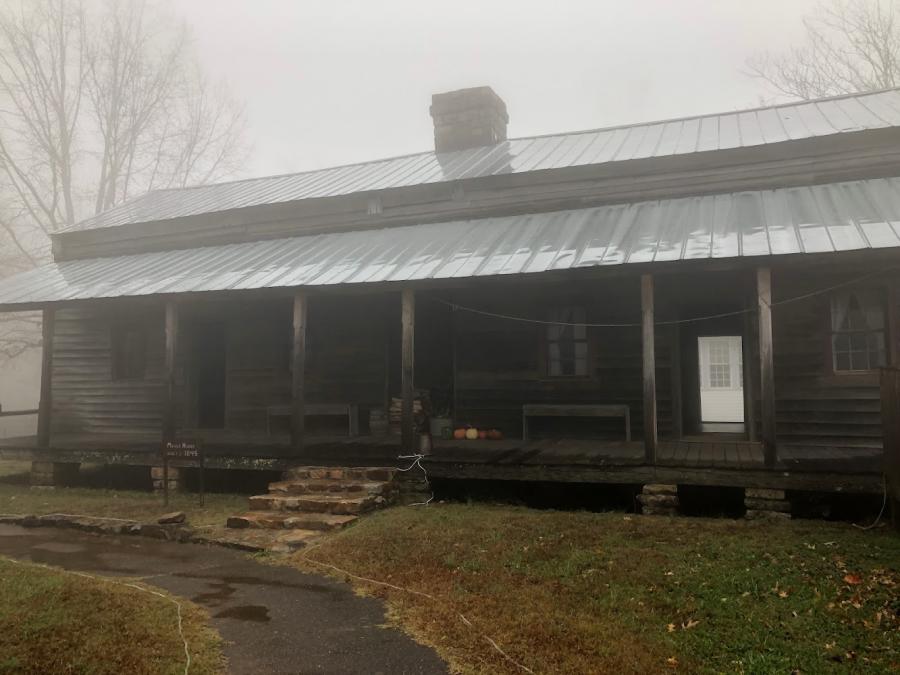 October 29
Have a historically haunting adventure through Burritt Historic Park and Barnyard! Halloween was celebrated in the southern colonies in the 1800s. Continue the tradition with spooky fun on the mountain.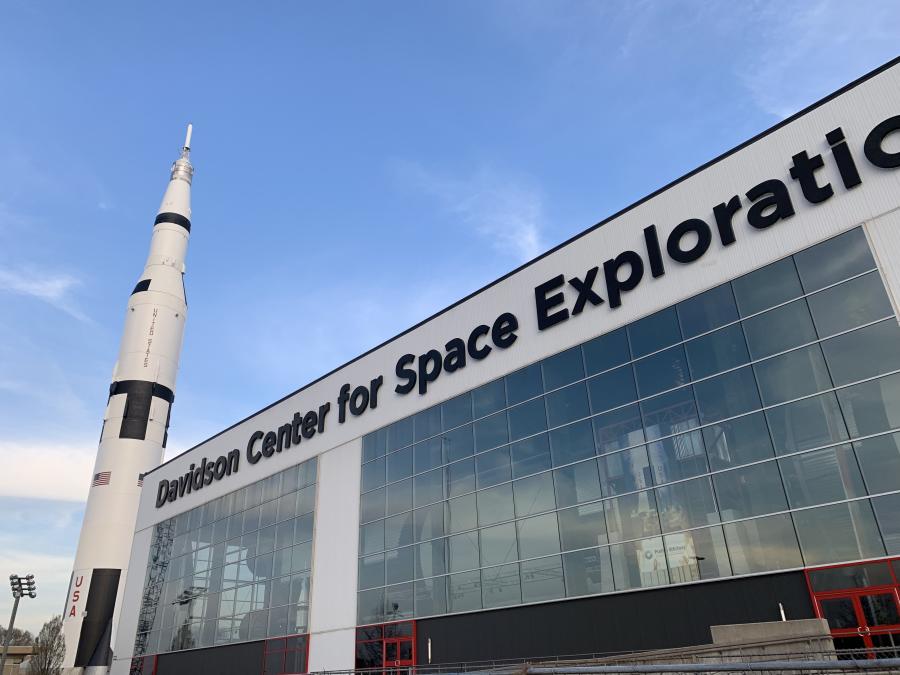 October 30
Happening at the U.S. Space & Rocket Center, this is the ninth year for this "spooktacular" party. In celebration of the launch of James Webb Space Telescope this December, this year's event is all about spiders (get it – James Webb/web?) The event will take place on Saturday, Oct. 30, from 4:30 to 8:30 p.m., and will include hands-on activities, a live show featuring Dr. Osborne, tunes by DJ Teddy and lots of candy.
Along with the spooky fun, the Underwater Astronaut Trainer will be open for SCUBA certified divers. Sessions are $200 and take place at 4, 5:30 and 7 p.m. Call 1-800-637-7223 for reservations.
EarlyWorks Museum's Halloween Bash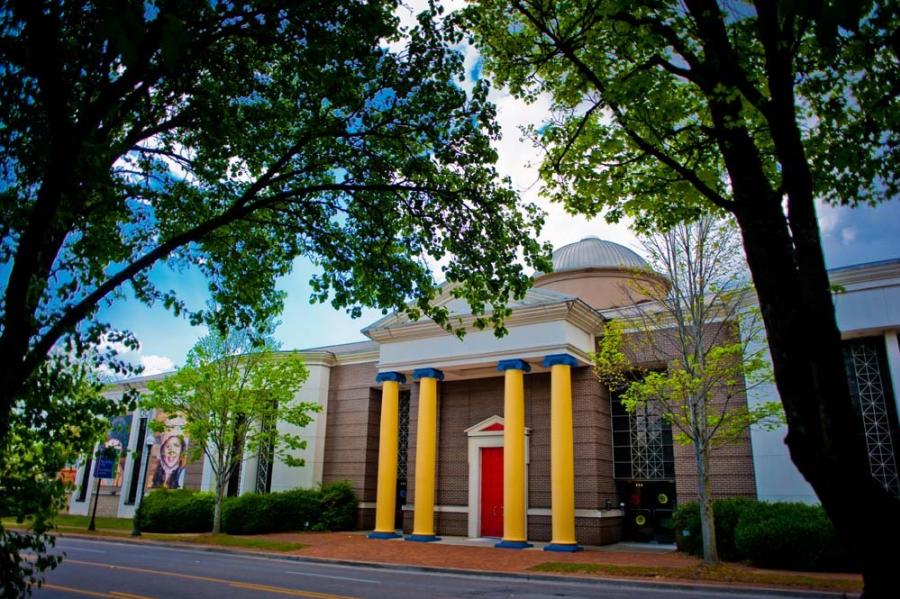 October 28-30
Looking for a fun night of costumes, trick-or-treating, games and crafts? Then the EarlyWorks Halloween Bash is for you! This is a very popular event that draws in families with children of all ages. All the little ghosts and ghouls can gather for a touchless, 45-minute trick-or-treating experience! Extra precautions will be taken in order to provide you with a fun and safe environment.  The costumes and decorations are sure to be incredible! Tickets must be purchased in advance. 
Fall Color Special Train Ride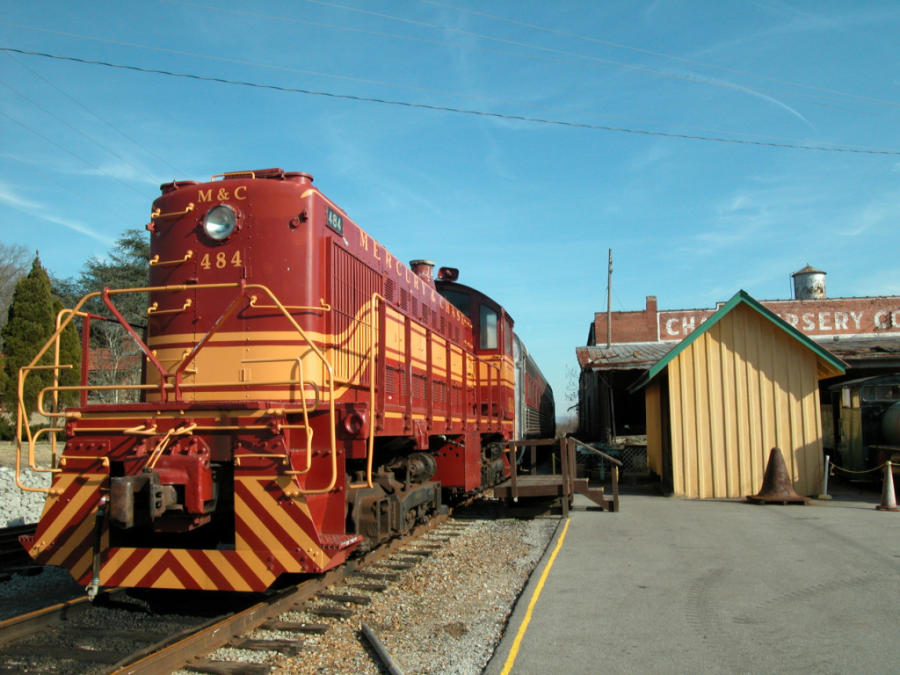 October 30 and November 6, 10 a.m. and 1 p.m.
The Mercury & Chase Railroad has track that winds in and out of beautiful North Alabama scenery. Make sure your cameras are ready-you don't want to miss the colors from our large, picture windows! These rides are very popular, so be sure you purchase your seats early!
Movie and Trunk or Treating at Toyota Field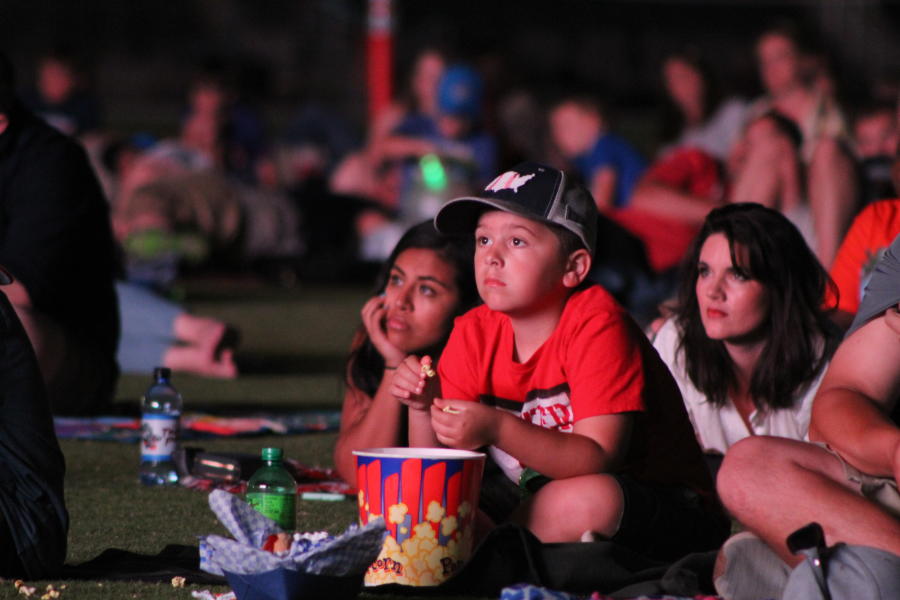 October 30
Bring your family out to Trunk or Treat & Movie Night Saturday, October 30! Make your way to Toyota Field for trick-or-treating from 5-7 p.m., followed by a screening of The Haunted Mansion at 7:15 p.m.! Tickets are $10 in advance or $15 day of event.
All Hallow's Eve at Straight to Ale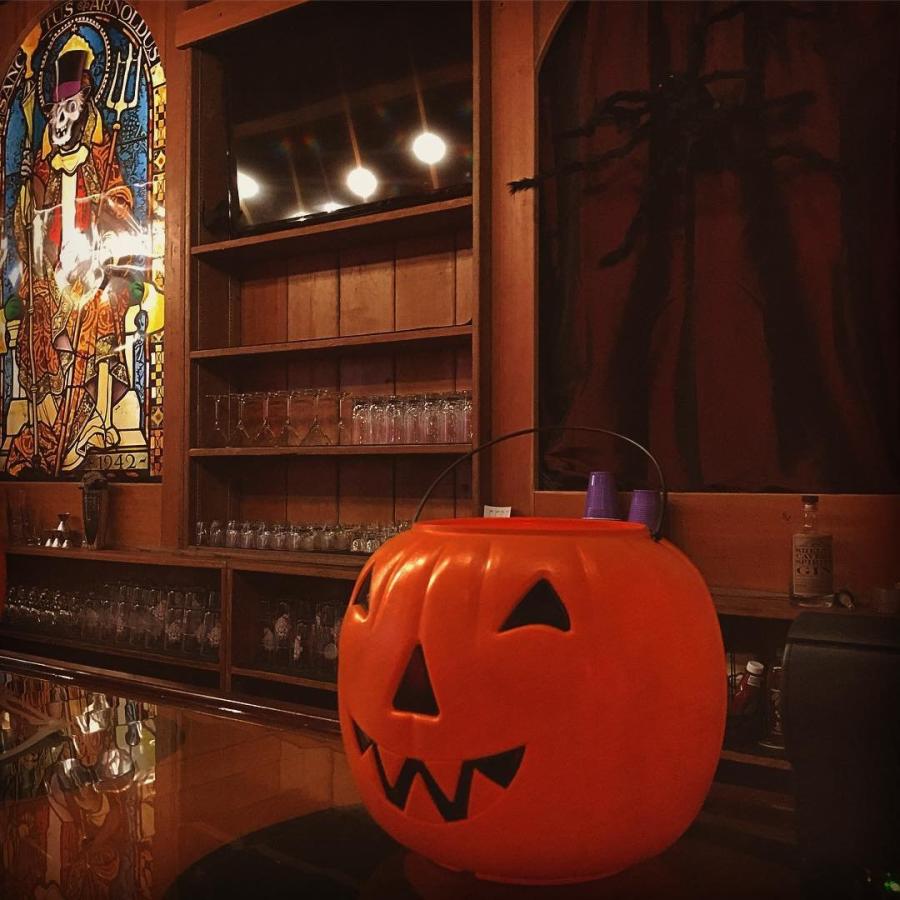 October 30
Spice Radio and Obed Edom present another night of terror and psychic punishment. Happening at Straight to Ale on October 30, enjoy food, drinks, spooky shenanigans, and music spanning two alternating stages - both the new outdoor front patio area as well as the speakeasy:
Obed Edom - Experimental rock/performance art tomfoolery.
XY Spaces - Heavy metal/post-hardcore.
Black Venus - Dark, heavy blues from Nashville.
Potion Cellar - Groovy stoner rock.
The Killzooeys - Apocalyptic Appalachian.
The event is from roughly 7 to 11 PM. Costumes are, of course, encouraged. No cover.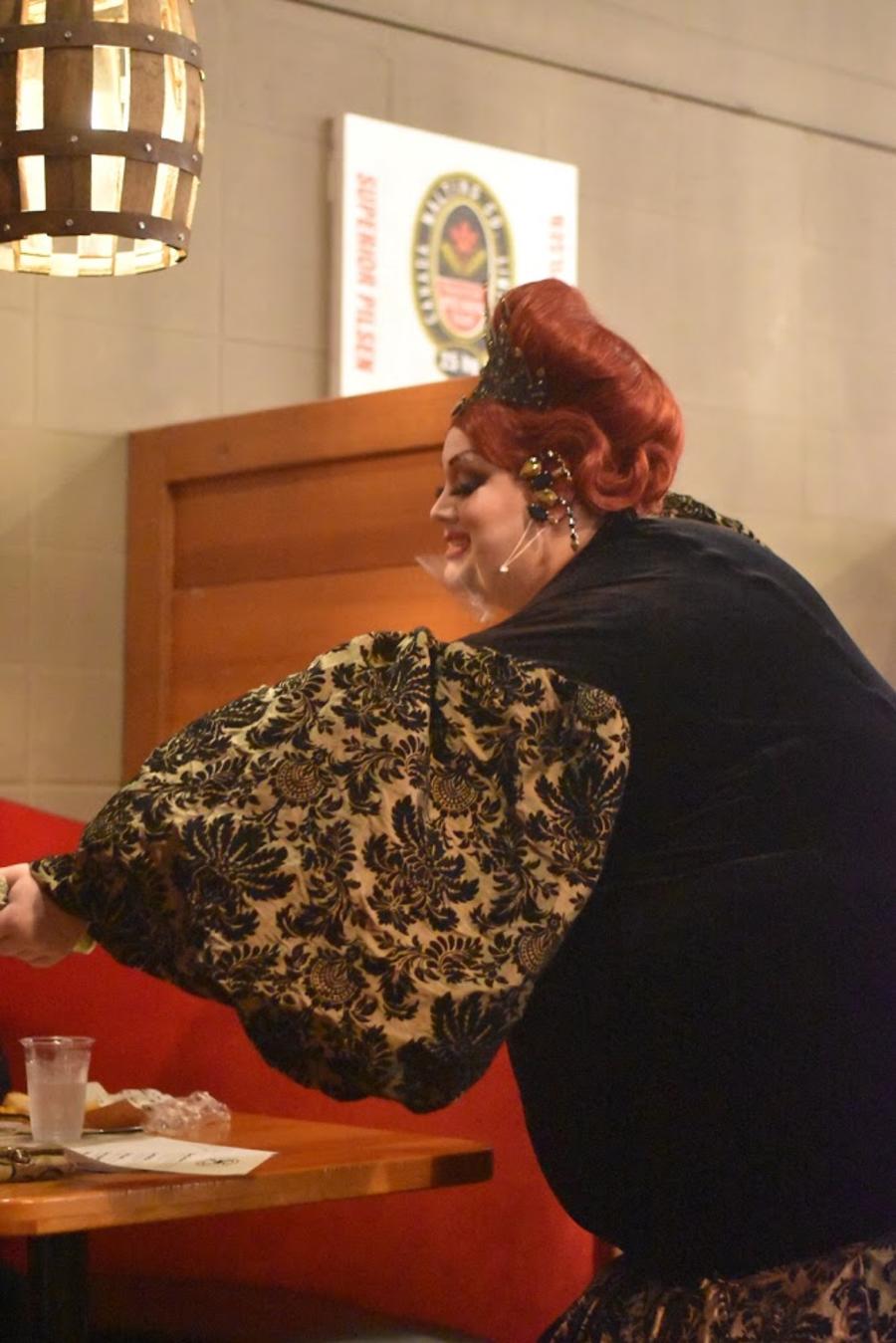 October 24
Come enjoy a special brunch buffet by Ale's Kitchen, fantastic drink specials, and a Spooktacular show at Huntsville's Only Drag Brunch!
Know of another great Halloween activity in Huntsville or Madison County? Share with us in the comments!