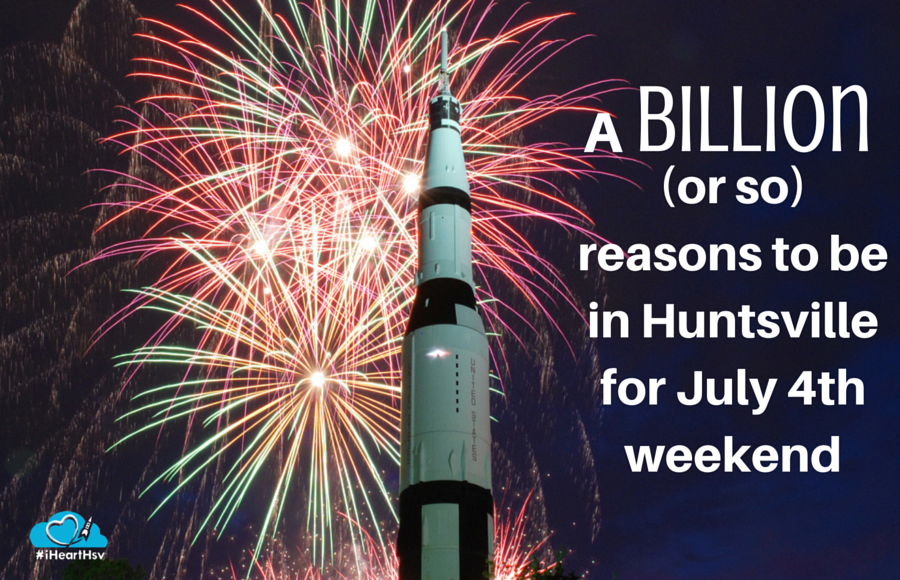 *Editor's note: Dates, times, and other relevant event information has been updated in this blog to accurately reflect 2018 activities.
Ok. Ok. We don't really have ONE BILLION reasons, but we have a lot of reasons we think you would have a blast (we can't help the space puns) in Huntsville, Alabama for the upcoming holiday weekend.
Independence Day falls on a Wednesday this year. Which means you can plan a WHOLE weekend of awesomely fun things to do to celebrate in advance! But before we get too far, we have to go ahead and get right down to it:
Will you be in Huntsville for the 4th of July this year? If your answer is 'yes,' you've made a great choice. There are many different activities to choose from (in fact, we've got a great list below!). If your answer is 'no,' we're going to try to convince you to pay us a visit. If you're thinking, "Maybe, but I'm not convinced," well, all we have to say to that is: "Challenge very happily accepted!"
So, from us to you, here's why you need to be spend the weekend in Huntsville for Independence Day 2018.
FOUR Great Options for watching fireworks
When: Wednesday, July 4th
Time: 9 a.m. - 5 p.m., fireworks display at 9 p.m.
Location: U.S. Space & Rocket Center (USSRC)
Address: One Tranquility Base, Huntsville, AL 35805
Phone: (256) 837-3400
Admission: Children 12 and under get in free on Wednesday, July 4th! Regular admission prices still applicable for guests 13 and older. Enjoy patriotic family-friendly activities throughout the day!
Click here to visit their website. 
What to expect: Huntsville's largest fireworks display and July 4th celebration! Bring the whole family and enjoy patriotic entertainment and breathtaking fireworks - the largest show in town. During open museum hours, guests can enjoy patriotic family-friendly activities.
PRO Tip #1: Parking passes for the fireworks show will not be sold this year. In addition, the Davidson Center for Space Exploration parking lot will be closed for guest safety. Parking in the main lot will be extremely limited, so viewers are encouraged to watch the fireworks display from available areas within the vicinity of the USSRC. Fireworks are scheduled to start at 9 p.m.
PRO Tip #2: Check out the Huntsville Botanical Garden's (just a few minutes' drive from the U.S. Space & Rocket Center) Purdy Butterfly House AND don't miss MathAlive! at the U.S. Space & Rocket Center during operating hours.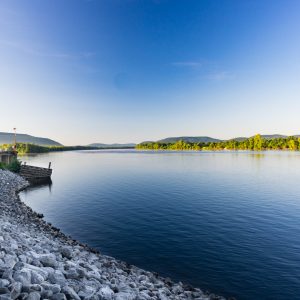 When:  Sunday, July 1st
Times: Gates open at noon for food and fun
Live music from local bands begins at 3 p.m.
Fireworks at 10 p.m.
Location: Ditto Landing's Kingston Pavillion
Address: 293 Ditto Landing Rd Huntsville, Alabama
Phone: (256) 882-1057
Admission: $15 General Admission; $40 VIP admission (includes catered food, access to VIP only beer and wine cash bar, access to VIP only restrooms); 10% discount for Military and seniors. Children 10 and younger get in free with a paying adult.
Click here for more information, here to purchase general admission tickets, and here to purchase VIP Access.
What to expect: Featuring games, food trucks, craft beer, and live music from four local bands, plus a performance by by the Merrimack Hall Performing Arts Center Dance Team! Gates open at noon. Concerts begin at 3 p.m., and the fun lasts all evening! Be sure to stay for the huge fireworks display at 10 p.m.
When: Wednesday, July 4th
Times: 2-7 p.m. games and activities
9 p.m. - fireworks
Location: Dublin Park
Address: 8324 Madison Pike Madison, Alabama
Phone: (256) 772-9300
Admission: FREE!
Click here to view more information.
What to expect:  Enjoy activities, face painting, music and food vendors throughout the afternoon and evening. A fireworks display will close the festivities around 9 p.m. Parking for the event will be at Bob Jones High School with shuttle services provided by the City of Madison. Shuttle services will begin running at 1:45 p.m. with the last pick up at 8:45 p.m. Following the event, the shuttles will take you back to Bob Jones High School. Handicap parking ONLY will be allowed at Dublin Park.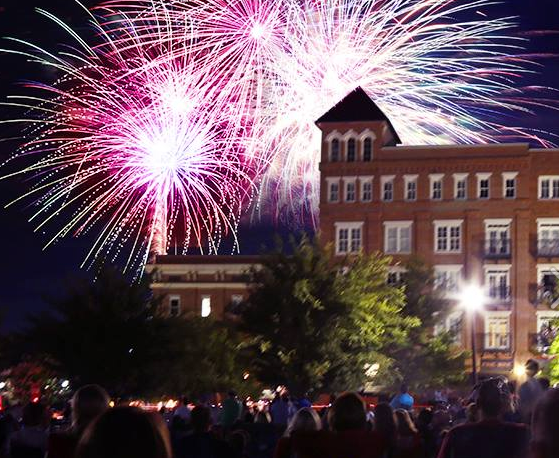 Photo via Village of Providence's Facebook page
When: Wednesday, July 4th
Time: 7:30 p.m., fireworks 9:30 p.m.
Address: 7 Town Center Drive Huntsville, AL 35806 (off of Highway 72)
Phone: (256) 683-5866
Admission: FREE!
Check out their website here.
What to expect: Bring blankets & chairs! The U.S. Army Materiel Command Band's "Sonic Fusion" will perform followed by fireworks. The concert starts at 7:30 p.m. and the fireworks begin around 9:30 p.m.
Hotel PRO tip: Stay the night at Homewood Suites- Village of Providence and experience the revamped patio area and outdoor bar area.
Over 20 special activities to choose from for the holiday weekend
Before your 4th of July celebration, check out these events happening 4th of July weekend in Huntsville and add them to your to-do list.
For a full list of events happening during this time, click here.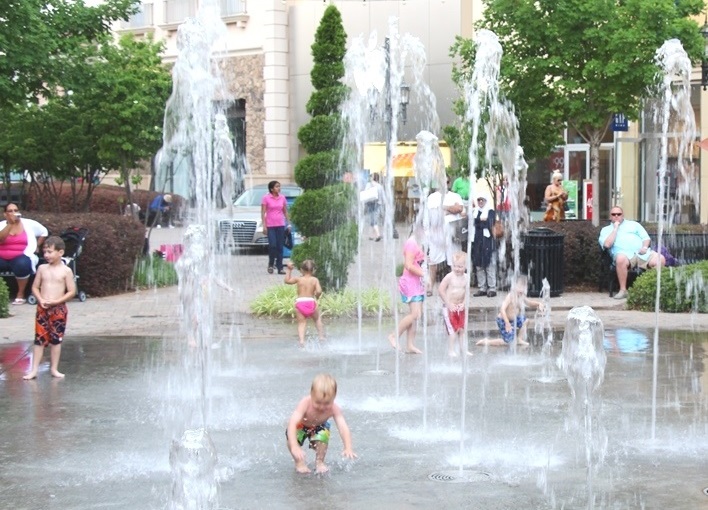 Just a few minutes drive from the U.S. Space & Rocket Center  is Bridge Street Town Centre (you can see a great view of the Saturn V moon rocket from some spots here). An open-air, European themed shopping destination, you could spend hours upon hours shopping, eating and enjoying the beautiful views.
Here are a couple of things you can do at Bridge Street to celebrate the 4th.
-Can't make it to the U.S. Space & Rocket Center to watch the fireworks? No worries! Catch a great glimpse from nearby Bridge Street.
-Enjoy Bridge Street's pop jet fountain, train rides or carousel in your breaks between shopping!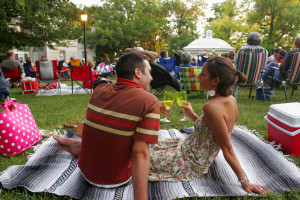 When: Friday, June 30th
Times: Music begins at 7:30 p.m.
Location: Burritt on the Mountain
Phone: (256) 536-2882
Admission: Burritt Member: $10 Non Burritt Member: $12
More info on City Lights & Stars here.
What to expect: Pack a picnic, dress casually, bring a blanket or lawn chair and enjoy a spectacular view of the city while listening to great music.
PRO Tip: Be sure to grab a bite to eat from O Taste & See BBQ.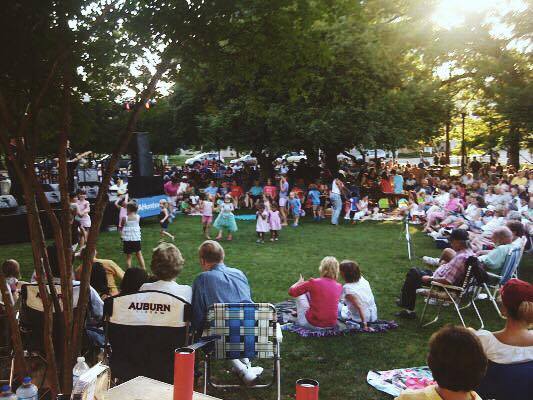 When: Monday, July 3rd
Time: 6:30 - 8 p.m.
Location: Big Spring International Park
Address: 200 Church St., Huntsville, AL 35801
Phone: (256) 519-2787
Admission: Free
Learn more at their website here.
What to expect: Not one, but TWO performances (for the price of none)! The Huntsville Concert Band and Old Towne Brass Civil War band will put on a show worthy of Lady Liberty herself. Break out the lawn chair, bring your favorite picnic foods from home or enjoy the good eats provided by the food trucks that will be on site.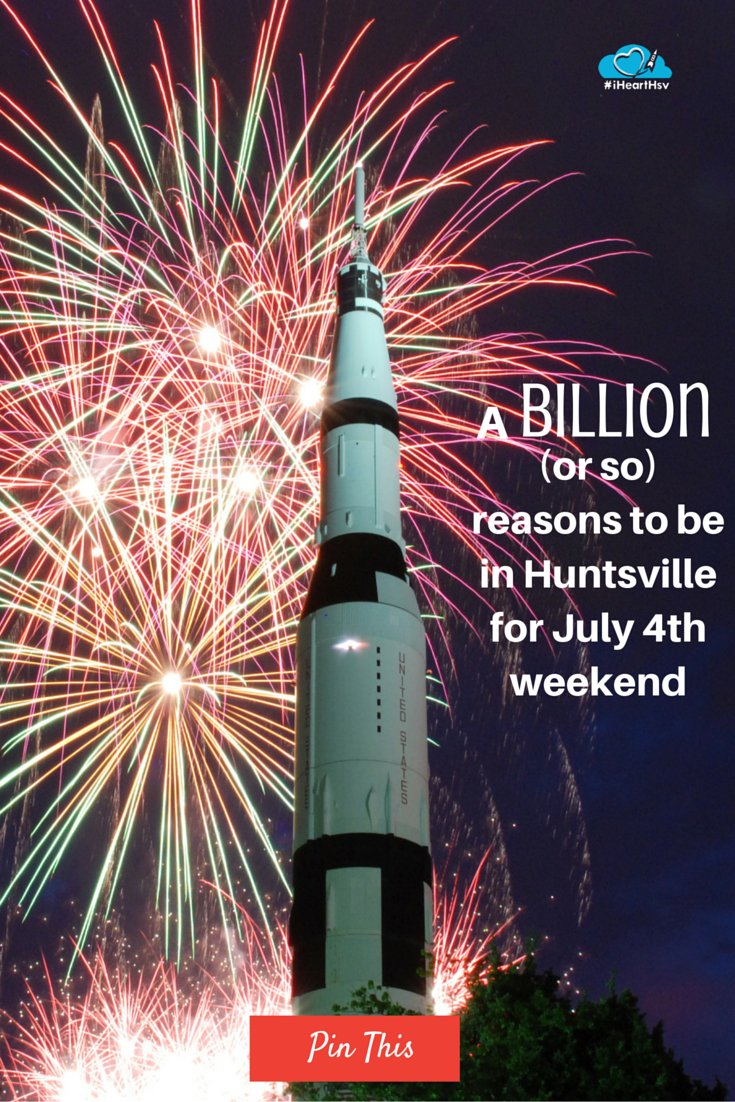 Which iHeartHsv blogger wrote this?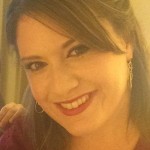 Jessica Carlton, a native of Huntsville, Alabama, has been a fangirl of NASA and Star Trek since before birth she can remember. She's also a sucker for West Wing and the dramatics. Jessica graduated with a Master's degree in Advertising and Public Relations from the University of Alabama in 2012. The former marketing manager for the Huntsville/Madison County CVB, she now works as the digital media specialist for the City of Huntsville. Recognized as a Rising Star of the Industry by the Alabama Tourism Department in 2013, she enjoys coming to work every day to help share the Rocket City's story. Jessica lives in Huntsville, Alabama, with her husband David and two rescue dogs, Lilly and Grantham.
*Disclaimer: This blog is not meant to be an exhaustive list of July 4th events in the Madison County area, and any omission of relevant events is not intentional. Know of another great, local Independence Day event? Share with us in the comments!