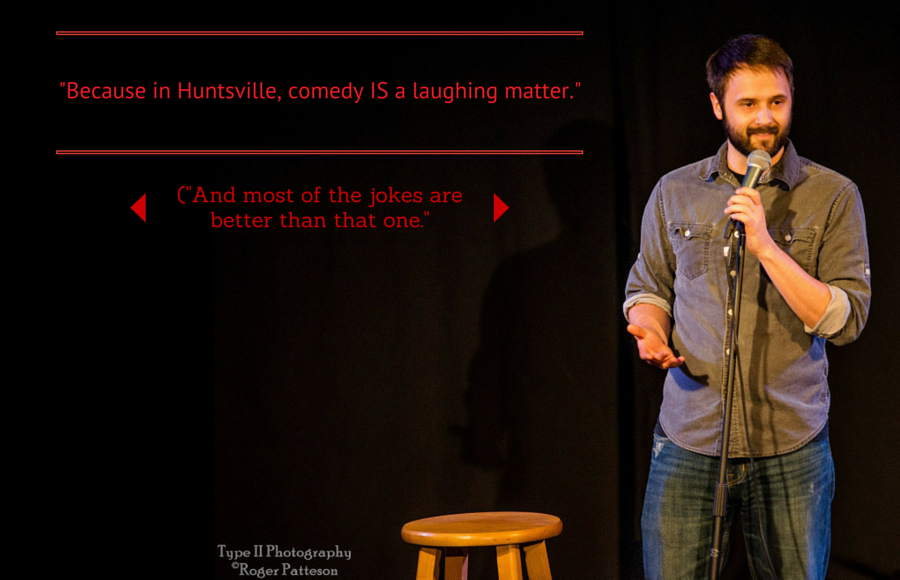 Wanna hear something funny?
Huntsville, Alabama.
No, seriously. Huntsville is riding high on a comedy renaissance. A city where, just a few years ago, the stand-up scene consisted of a handful of aging guys standing around talking about how great it was before the Comedy Club closed has transformed into a place where there are comedy options for everybody and there's always something going on.
A few years ago, new life was breathed into the local amateur comedy scene via the one-third-misnamed Epic Comedy Hour (it is epic, it is comedy, but you get much more than an hour of jokes), founded by Justin Ledlow, and this year Huntsville moved farther onto the pro comedy circuit in a big way with the opening of Stand Up Live Huntsville, which just in its first two months brought in acts like George Wallace, Christopher Titus and D.L. Hughley.
Today there are shows almost every night with options from big names to first-timers, and from family friendly to jokes for those who wish Quentin Tarantino would make his characters cuss more.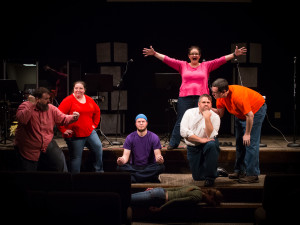 Comic Science Improv
Here are four things you probably don't know about the Huntsville comedy scene:
Whether You Want to See the Big Thing in Comedy or the Next Big Thing, We've Got You Covered – Huntsville draws some of the biggest comedy headliners in the country (did we mention Jay Leno will be here in May?), but there's also the opportunity to see regional talent and local up-and-comers.
There's Almost Always Something to Laugh At – Several local venues host weekly comedy shows, so there will always be shows every night Monday through Saturday. In fact, there are two different shows to choose from every Monday and Tuesday. And that doesn't count regular monthly shows and other performances that give you even more options.
It's Not All Stand-Up – Looking for something a little different? Not only does Huntsville host a community of comics, there have been regular improv comedy shows here for 13 years. Comic Science Improv hosts monthly shows, appropriate for all audiences, in a format similar to "Whose Line Is It Anyway?" where audience members gives suggestions that the players act out, and you can sometimes catch other improv shows as well.
The Next Great Comedian In Huntsville Could Well Be You – If you'd like to try your hand at stand-up comedy, there are open-mic nights in Huntsville at least three times a week. And if you're visiting the city, it's a great way to indulge yourself without the folks back home laughing at you – or worse yet, not laughing at you.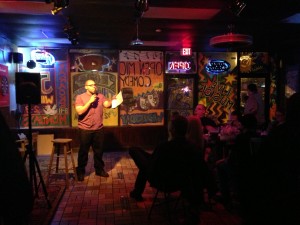 Stand- Up at Copper Top
For information on local stand-up comedy performances, including open-mic nights, check out hsvcomedy.com.
To check out Comic Science Improv, visit comicscienceimprov.com.
Because in Huntsville, comedy IS a laughing matter. (And most of the jokes are better than that one.)
Which iHeartHsv blogger wrote this?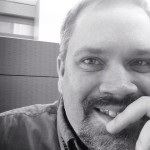 David Hitt
David Hitt is a native of Huntsville who enjoys telling the stories of his hometown. He works in strategic communications for NASA's Space Launch System, the rocket that will send astronauts to Mars and prove once again that nobody builds 'em like the Rocket City. David tells Huntsville history stories at the Huntsville Ghost Walk, Constitution Village's downtown trolley tour, and the Maple Hill Cemetery Stroll. He's the author of two books on space history, "Homesteading Space" and "Bold They Rise" and is the director of the Comic Science Improv comedy troupe.