Coronavirus (COVID-19): Huntsville/Madison County, AL Travel Information
Last updated November 23 at 9:14 a.m. Central Standard Time
COVID-19 Health Updates for Huntsville/Madison County and Alabama
Currently, there are no restrictions for those traveling to Alabama. See the latest from Alabama Governor Kay Ivey. An updated Safer at Home order is effective through Friday, December 11, at 5:00 pm, which includes a mandated health order requiring most people to wear face coverings in public places through Friday, December 11, 2020.
Confirmed cases and testing sites: click here to see the amount of confirmed cases in Alabama. Day-to-day COVID-19 data for the Madison County health system can be found here, as well as information on testing site locations and hours. If you have questions about if you should get tested or how to go about getting tested please call 1-888-264-2256.
See up-to-date travel advisories from the CDC here.
Huntsville Attraction and Event Updates
The CVB is in close contact with our hospitality partners and will update this list as the situation evolves. The Huntsville/Madison County Visitor Center and the Huntsville International Airport visitors kiosk are now open with revised operating hours. Please note that protective face masks are required while visiting both the downtown and airport locations.
Visit Our Open Attractions
List of Open Attractions and Confirmed Events
The U.S. Space & Rocket Center museum is open with social distancing modifications and pre-purchased, timed tickets are required. Space Camp has also resumed operations through the summer, with plans to suspend week-long camps starting in September.
Piper and Leaf and the Gift Shop at Alabama Constitution Hall Historic Park & Museum are open.
The EarlyWorks Children's Museum is open with social distancing modifications. Pre-purchased, timed tickets are required.
The Huntsville Museum of Art is open with social distancing modifications.
Huntsville Botanical Garden is open with social distancing modifications. Pre-purchased, timed tickets are required.
Lowe Mill ARTS & Entertainment is open with social distancing modifications.
Burritt on the Mountain is open with social distancing modifications.
The Weeden House is open for tours with social distancing modifications.
The U.S. Veterans Memorial Museum is open Wednesday-Saturday, 10 am - 4 pm.
The special tours and experiences of Touronimo are accepting small groups.
Stovehouse is reopen with modifications.
Stars and Strikes is open with social distancing modification.
Rocket City Arcade is open with social distancing modifications.
Shenanigans Comedy Theatre  is open with social distancing modifications.
Cathedral Caverns State Park has started tours with social distancing modifications
All Huntsville City recreation centers are open along with playgrounds, splash pads and pools. 
All branches of the Huntsville-Madison County Public Library are offering curbside service. 
Huntsville Stand Up Live is open with social distancing modifications.
The Huntsville Havoc office is open in limited fashion inside the Von Braun Center.
Seasonal Events
The 2020 City Lights and Stars concert series at Burritt on the Mountain will proceed with new health and safety measures in place.
This year's Huntsville Ghost Walks will continue as planned, each Friday and Saturday night throughout September and October. Attendees must wear face masks and tour sizes will be limited.
Holiday events: Check out our Holiday Magic page for a full list of events and activities happening through the holiday season, including returning favorites like the Galaxy of Lights, Skating in the Park, and Downtown Huntsville Tinsel Trail.
List of Closed Attractions, Cancelled and Postponed Events, and More
Virtual Events
See our full Calendar of Virtual Events here >>>
Food Delivery
The latest Safer at Home Order issued by the State of Alabama allows restaurants to now operate at limited capacity. Be sure to check with individual restaurants to confirm operating hours and available service. Remember: you can still support your favorite Huntsville eateries by ordering takeout or delivery! Order delivery through your favorite mobile apps or GrubSouth, or peruse these lists of venues offering curbside pickup/delivery:
Huntsville International Airport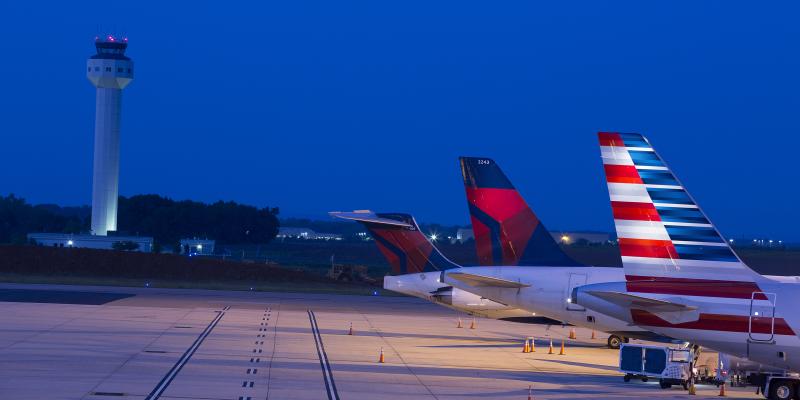 Huntsville International Airport (HSV) is working to ensure the facility adheres to all of the CDC recommended cleaning protocol and procedures. All individuals entering the airport facility will be required to wear a protective face covering. They ask that passengers utilize free-standing hand sanitizer stations as well as wash hands, cough into their arms and simply not come to the airport if you are not feeling well. In meeting with TSA and Airline representatives, we are assured that they are also implementing more strenuous standards to protect both employees and passengers. 
Local Hospitals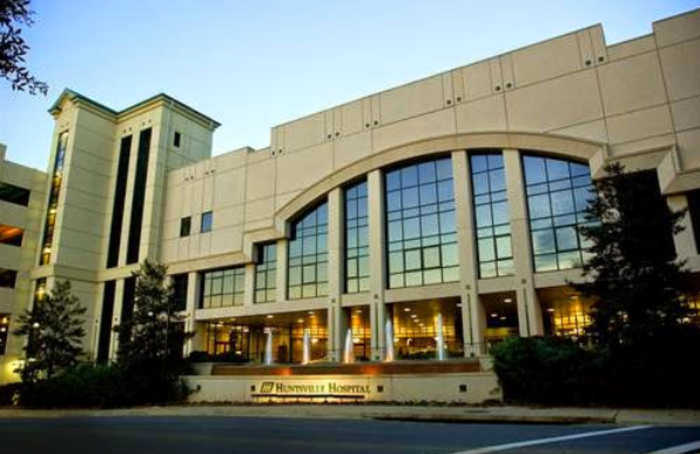 If you fall ill, Huntsville/Madison County is serviced by these hospitals. If you are experiencing an emergency, dial 9-1-1.
Various Huntsville hotels are offering special discounted rates for students and medical workers that have been displaced:
Huntsville, Madison & Madison County Information:
Madison County Government Updates
Public Health Resources 
World Health Organization (WHO)
Madison County Health Department
We encourage visitors to practice good hygiene habits by following these tips from the Center for Disease Control:
Wash your hands frequently with an alcohol-based hand rub or soap and water.  It is suggested that a 20-second washing is appropriate.

Maintain social distancing. Stay at least 6 feet from anyone who is coughing or sneezing.

Avoid touching eyes, nose and mouth. The virus enters the body through these three areas.

Practice respiratory hygiene. Cover you mouth and nose with your bent elbow or tissues when you cough or sneeze. Then dispose of the used tissue immediately.

If you have a fever, cough and difficulty breathing, seek medical care.