FAQ for Restaurant Participants
If you are a Huntsville/Madison County restaurant participating in Huntsville Restaurant Week, welcome! This incredibly delicious event would not be possible without you. We love showcasing our local eateries and the diverse culinary options you provide to visitors and locals alike. Below you'll find all the information you need as a participant, plus logos and promotional graphics to help spread the word. And don't forget, make sure everyone at your establishment is aware of the event and the specials you're offering! #DineHsv
What is Huntsville Restaurant Week?
A local and regional promotion highlighting our dining scene.
When?
August 9-18, 10 days.
How do restaurants participate?
Participating restaurants offer Restaurant Week specials during the 10 day period. There are 6 categories for the specials: 2-course lunches at $10, $15 and 3-course dinners at $10, $20, $30, $40. For those that do not serve a complete meal, they participate in the Bonus Bites category which is $5, $10, $15. Restaurants decide how many and which of the categories they want to offer. Specials must be provided for dine in and take out and must be offered each day you are open during the 10 day period.
What are your Huntsville Restaurant Week specials? Be sure that all staff (especially servers, bartenders, and all front line staff!) are aware of your participation in Restaurant Week and are knowledgeable about the specials your venue is offering.
Where can I find a full list of participants?
www.huntsville.org/restaurantweek
What promotional items will be on-site to distribute to diners?
Cocktail napkins, bill folio inserts/point-of-sale or table/bar flyers, 2 posters and 1 window cling provided by the CVB.
Should wait staff offer the specials to each guest?
Absolutely!
If you choose to create your own promotional pieces highlighting your specials - a menu insert, for example - please leverage your social media to focus on your Restaurant Week participation. Use the Huntsville Restaurant Week Facebook cover photo, email signature and promo graphic provided in the Huntsville Restaurant Week media kit.
Does it cost the restaurants anything to participate?
Nope! Not a nickel.
Are tickets required?
Not at all.
If you are hosting a special Huntsville Restaurant Week event, be sure to share details with your staff.
More
Encourage your front line staff to familiarize themselves with attractions/activities in Huntsville for visitors and residents alike. All info can be found here on huntsville.org. Visit our Things to Do section for some ideas.
Contact Information: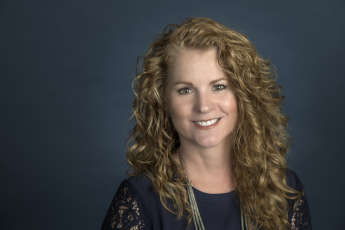 Pam Williams
Tourism and Education Sales Manager
Markets: Education and Group Tours