Do Winter Our Way
Huntsville is a great place to visit any time of the year, but especially during the winter season! Some of our most popular attractions transform into true winter wonderlands (minus all of the snow and ice, of course!) this time of year.
That's in addition to all the great shopping, theater, museum, dining, and sporting options we have year 'round.
Pick Your Chill In Huntsville
Get On The Ice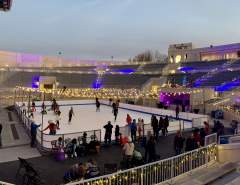 Winter Park
Ice Skating In an Amphitheater? Yes, Please!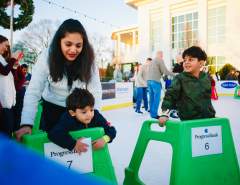 Skating In The Park
Lace Up Those Skates On The Lawn