See Yourself in Huntsville
You don't need 20/20 vision to see yourself in Huntsville!
New for 2020 as part of the annual #iHeartHsv campaign, we invite you to take a peek at the many, varied things to see and do in Huntsville via strategically placed viewmasters at select Huntsville/Madison County hotels, attractions, and breweries.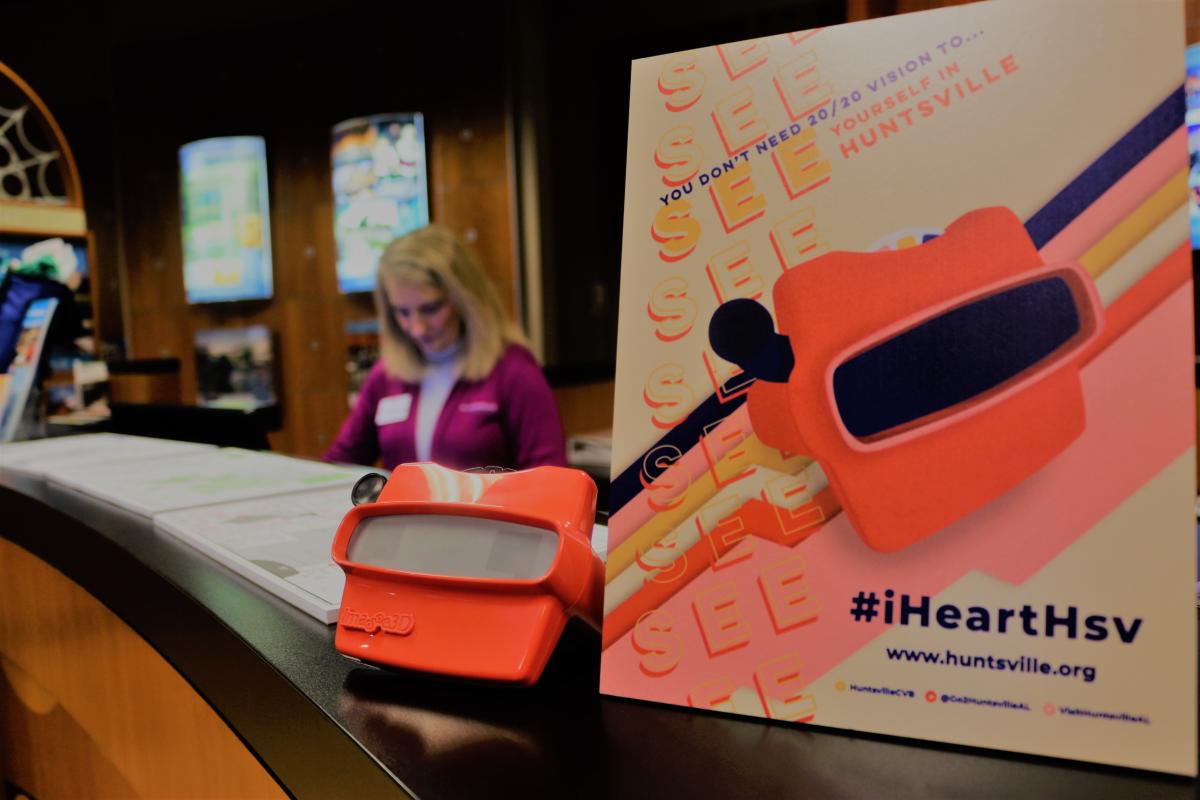 What's this all about?
Beyond the daily prizes given as part of the #iHeartHsv campaign, we wanted to give people an opportunity to really see what a visit to Huntsville could look like - and win big for it. The Viewmasters contain photos from real Rocket City visitors and locals - places to explore, attractions to visit, the best places to have fun, hang out, and have a great time.
Cool. So...how do I win?
Simple:
Check out the list of participating venues here
Go grab a selfie with one of the Viewmasters, and post that selfie to Facebook, Twitter, or Instagram using both the hashtags #iHeartHsv and #Huntsville2020 any time between 8 am CST on February 1 - 8 pm CST on February 14. Make sure your account is public so we can see your entry! The winner will be announced by 11:00 am CST the following morning of Saturday, February 15.
IMPORTANT: If you are posting to Facebook, you must post your selfie as a comment underneath the pinned post on the CVB's Facebook page here.
What's the grand prize?
$1,000 in cold, hard, cash. Can you hear the "ca-ching?"
So what are you waiting for? We can't wait to see you in Huntsville!