Six ideas to get your Huntsville story started 
The Rocket City has a lot going on, from research to recreation. We wouldn't blame you for getting overwhelmed by all you can learn here. We've put down a few thoughts you might want to explore more. 
Huntsville --- the craft beer capital of Alabama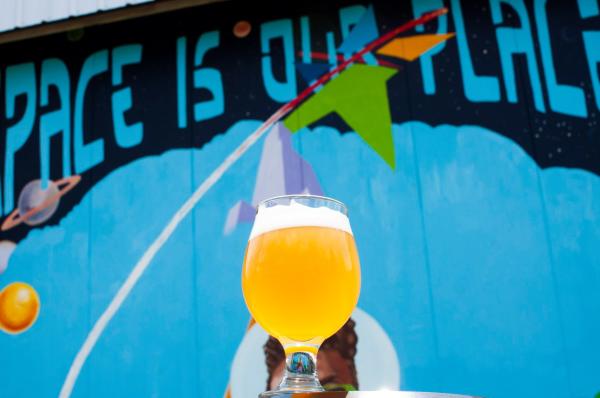 Huntsville has the highest concentration of craft breweries in the South. 
Known as "brewer's row, " Straight to Ale, Yellowhammer, InnerSpace, and Salty Nut breweries can all be found in and around the "coolest middle school in the U.S," Campus No. 805. Campus No. 805 is a repurposed middle school turned dining and entertainment complex, and has lots to offer for those looking to drink and play.
Those looking to visit multiple downtown breweries and bottle shops in one go can venture out on the Downtown Huntsville Craft Beer Trail. Pick up your trail cards (one for breweries, one for tap rooms and bottle shops) at the Downtown Huntsville Visitor Center, visit all 11 stops and receive a FREE "Trail Boss" bottle opener!
Science + Beer?
You can see science's influence on Huntsville's craft brew scene at The HudsonAlpha Institute for Biotechnology, located in the heart of Cummings Research Park, where the South's first craft beer biologist Peyton McNully recently began his own business. Leavendary seeks to produce the world's finest yeast for beer companies around the globe. 
See also: Huntsville beer scene featured in Beer Advocate
Food truck scene offers eclectic food offerings unique to Huntsville 
From Eastern European fare to lobster mac and cheese, Huntsville's food truck scene is booming. New food truck additions happen so quickly that it's hard to keep up with them all. The Rocket City is now home to over 40 food trucks unique to the community. 
Food truck events have become so popular in Huntsville that a new breakfast food truck series launched in 2015. Food truck events have drawn up to 8,000 people enjoying local flavors unique to the Rocket City. 
See also: I Love Bacon food truck makes national 'bacon-centric' restaurants list on MSN.com
The Rocket City lives up to its name with research park and thriving STEM community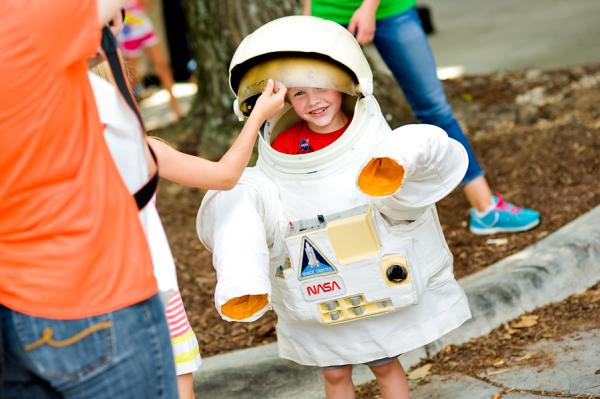 Home to the second largest university-based research park in the United States and fourth largest globally, Huntsville's Cummings Research Park is a quick five minute drive away from NASA's  Marshall Space Flight Center and merely a 30 minute drive from Decatur's United Launch Alliance (ULA). To say that Huntsville and North Alabama play a major role in developing the next vehicles that will take humans to Mars and beyond couldn't be more accurate. Today, Marshall employees are working on the Space Launch System, the United States' next space vehicle, while ULA is working to provide reliable, cost-effective and quick access to space. 
Fresh, local ingredients at heart of  popular Rocket City eatery Cotton Row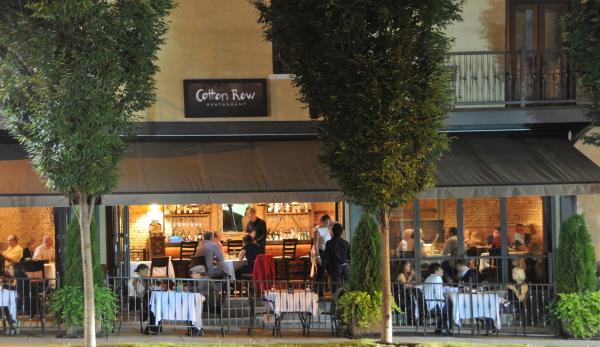 Chef James Boyce's Cotton Row 
Hailing from New York's venerable Le Cirque and a graduate of the Culinary Institute of America, Chef James Boyce's impressive culinary past includes a stint at Caesar's Palace as chef de cuisine at Palace Court and executive chef at Loews Coronado Bay Resort in Southern California, where he made a name for himself as one of Southern California's leading chefs. 
Boyce is behind several Rocket City restaurant favorites, including Cotton Row, located in a former cotton exchange in downtown Huntsville. Boyce's Cotton Row is famous for American cuisine with a unique southern twist that uses fresh, local ingredients with inventive dishes such as cornmeal crusted oyster salad, stuffed Manchester Farms natural quail and pan seared Hudson Valley foie gras with banana bread crouton, toasted pumpkin seeds and citrus honey. 
Boyce is regularly featured on the cooking segment of NBC's TODAY, in Martha Stewart Weddings, and on Martha Stewart Living radio. He and his restaurants are also featured in highly acclaimed magazines from Cooking Light and Food & Wine to Men's Health. 
See also: NTA Courier Magazine features Huntsville as "foodie city"
Huntsville Botanical Garden home to nation's largest open-air butterfly house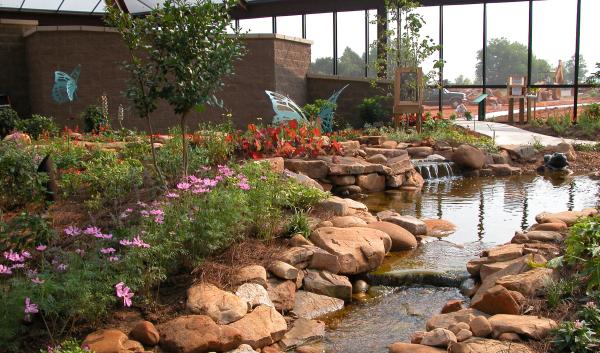 Huntsville Botanical Garden is open year-round and features the nation's largest open-air butterfly house open May through September, a picture-perfect aquatic garden, spectacular nature trails, numerous specialty gardens – including an interactive children's garden - and a variety of plant collections. This beautiful 112-acre garden is home to five distinct festivals each year: Beaks & Barks, Huntsville Blooms, Summer Butterfly House, Fall Scarecrow Trail and Holiday Galaxy of Lights. There's always something growing on! 
Huntsville home to one of South's largest concentration of antebellum homes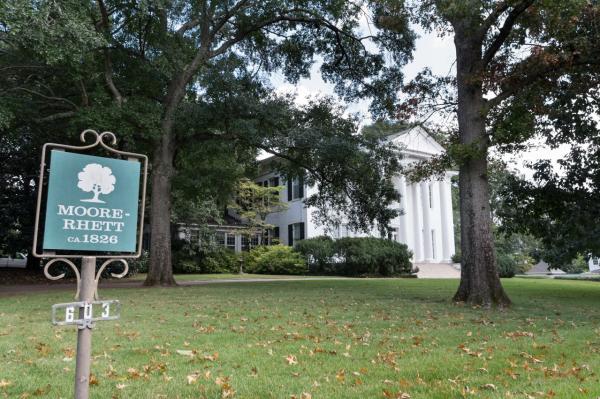 During the Civil War, Huntsville's Depot was captured by Union Soldiers. While many cities in the south experienced great destruction, Huntsville and its now historic homes were spared. Today, the Rocket City features to the South's largest concentration of antebellum homes. 
Huntsville is home to several historic districts on the National Register of Historic Places. The Twickenham District boasts scores of homes dating from 1819 while the Old Town District contains Victorian homes ranging from 1870-1930. A replica of the Salem Witch House can even be found on Walker Avenue. Charming bungalows dominate the Five Points District and the Merrimack Mill Village, representing the unique personalities of owners. The Madison Station Historic District, located in Madison, Alabama, is also a must-see with the 1850 Clay House, three Sears and Roebuck "kit" houses and the jail-turned-restaurant Main Street Café in the city's idyllic downtown. 
Free spring and fall walking tours of Huntsville and Madison County's historic districts are offered. 
Looking for more?
We Have Your Story Ideas Right Here
We pride ourselves on knowing Huntsville and Madison County like the back of our hands. So let us help develop your story – we have so many ideas running through our heads that we can't wait to get them down on paper.
Contact us to help you get started, or to bounce off ideas to enhance a piece you're already working on.