National Travel & Tourism Week
May 1-7
With the travel industry on the road to recovery and people more ready than ever to plan their next trip, we're celebrating this year's National Travel and Tourism Week. Happening May 1-7, National Travel and Tourism Week (NTTW) is a nationwide initiative spearheaded by the U.S. Travel Association - and we have lots of plans in place. Join us as we celebrate all things travel in the Rocket City!
The theme for National Travel and Tourism Week is the #FutureOfTravel. A future where friends, family and colleagues can reconnect. Where inclusivity thrives and diversity drives innovation and connection. The #FutureOfTravel is driven by all of us—in every corner of our country and every sector of our industry. A brighter future starts today, in our own backyards!
#iHeartHsv #FutureofTravel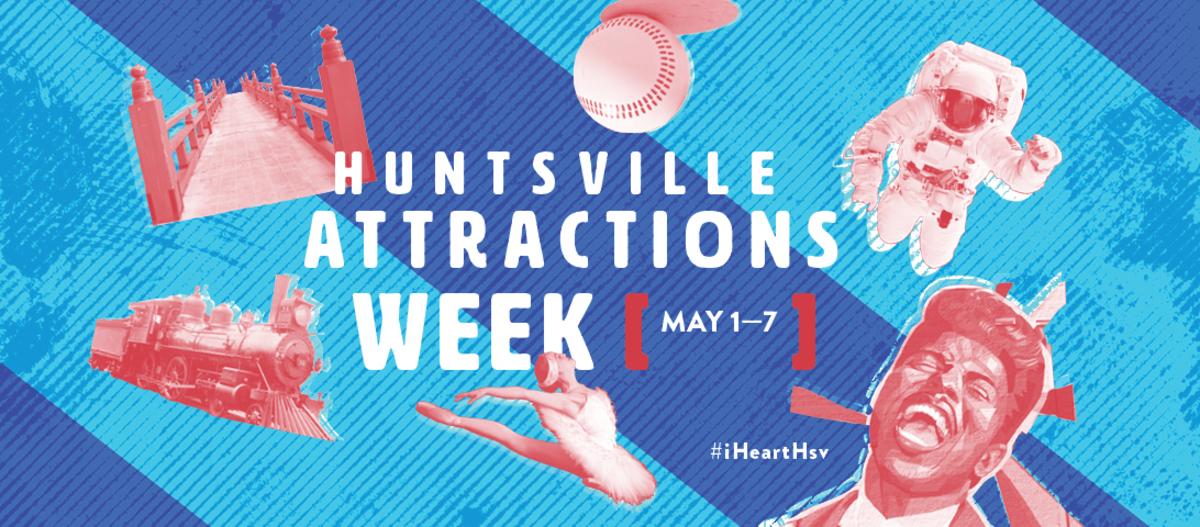 Huntsville Attractions Week
Attractions and museums are an important aspect of travel - they educate, entertain, and oftentimes serve as the main reason people visit a certain city or destination. As part of this year's NTTW, we introduce to you... Huntsville Attractions Week! Throughout the week (Monday-Friday), we'll be highlighting various attractions across Huntsville/Madison County. Check out details, including the week's schedule of activities, below.
Follow along with our Facebook, Twitter, and Instagram channels for daily posts highlighting our favorite places to visit in Huntsville, Madison and Madison County. Don't forget to check out the Rocket City Kids Pass to save money at our attractions!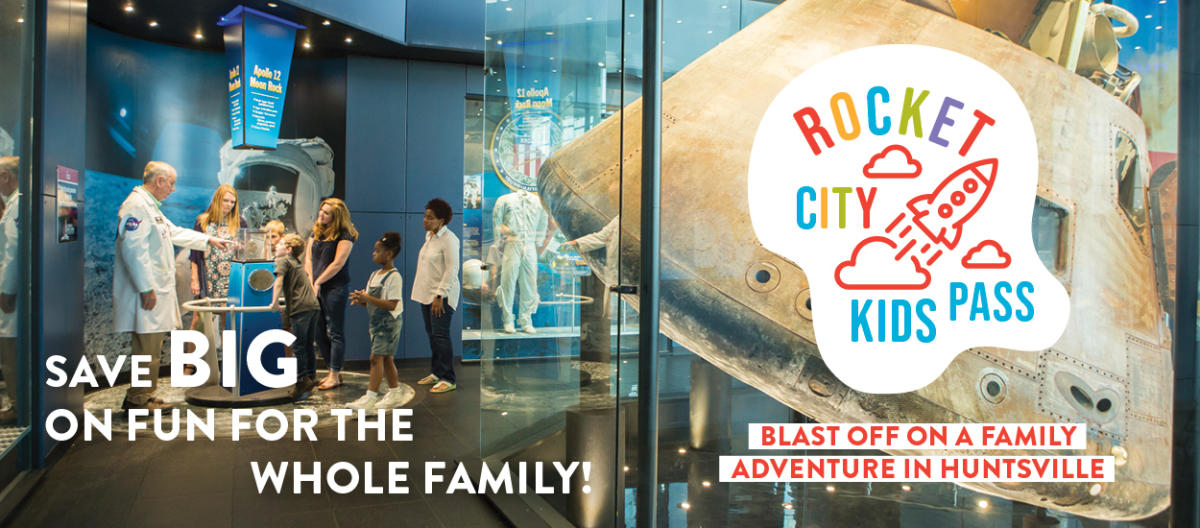 Enter for a Chance to Win
We want to see your favorite attractions and places in Huntsville. Upload a photo of you or your family enjoying a Huntsville, Madison or Madison County attraction or event for a chance to win a grand prize Huntsville staycation package from the Huntsville/Madison County Convention & Visitors Bureau. The winner will be randomly picked on Monday, May 9th. 
May 2: Outdoors

Featured Outdoor Attractions
May 3: History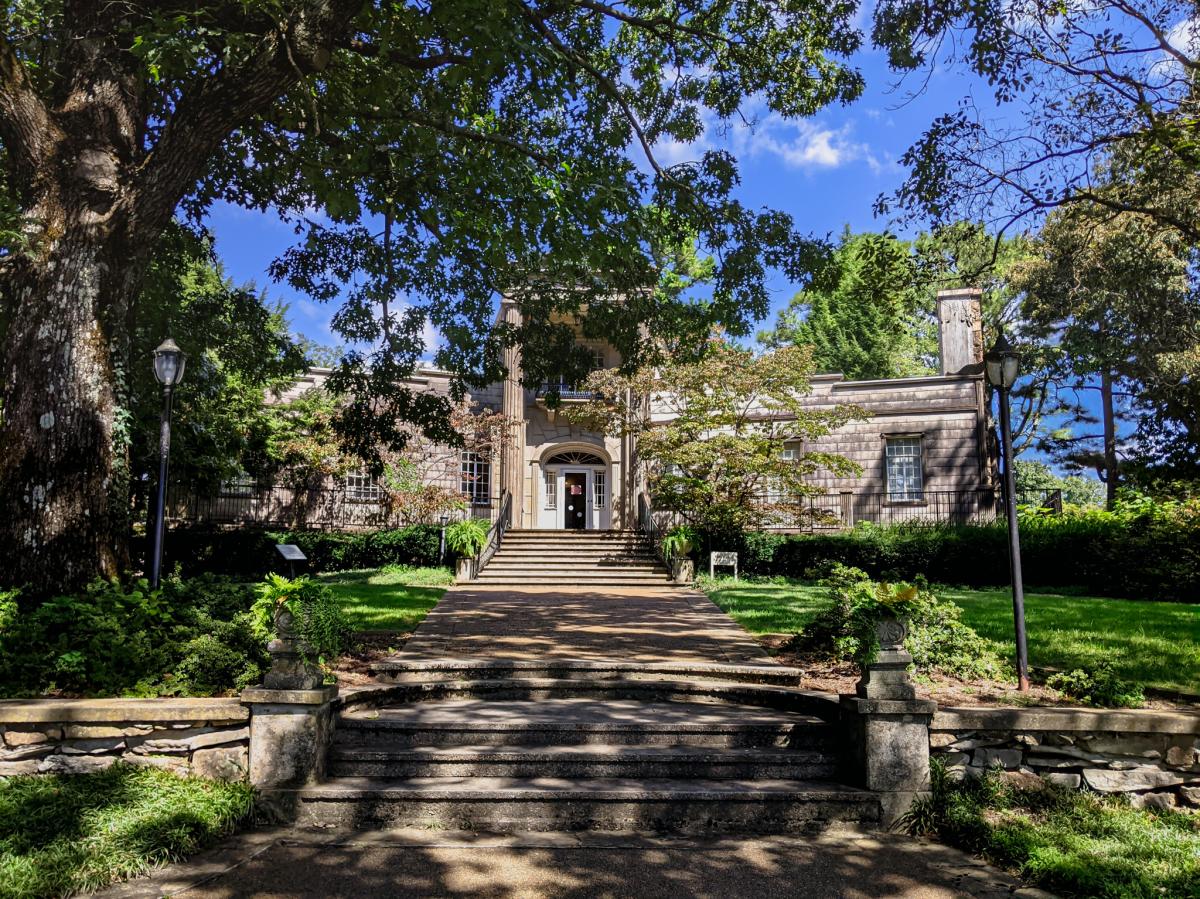 Featured History Attractions
In addition to attractions, explore extra Huntsville history activities with a stroll through one of the area's many historic cemeteries or picturesque historic districts.
May 4: Space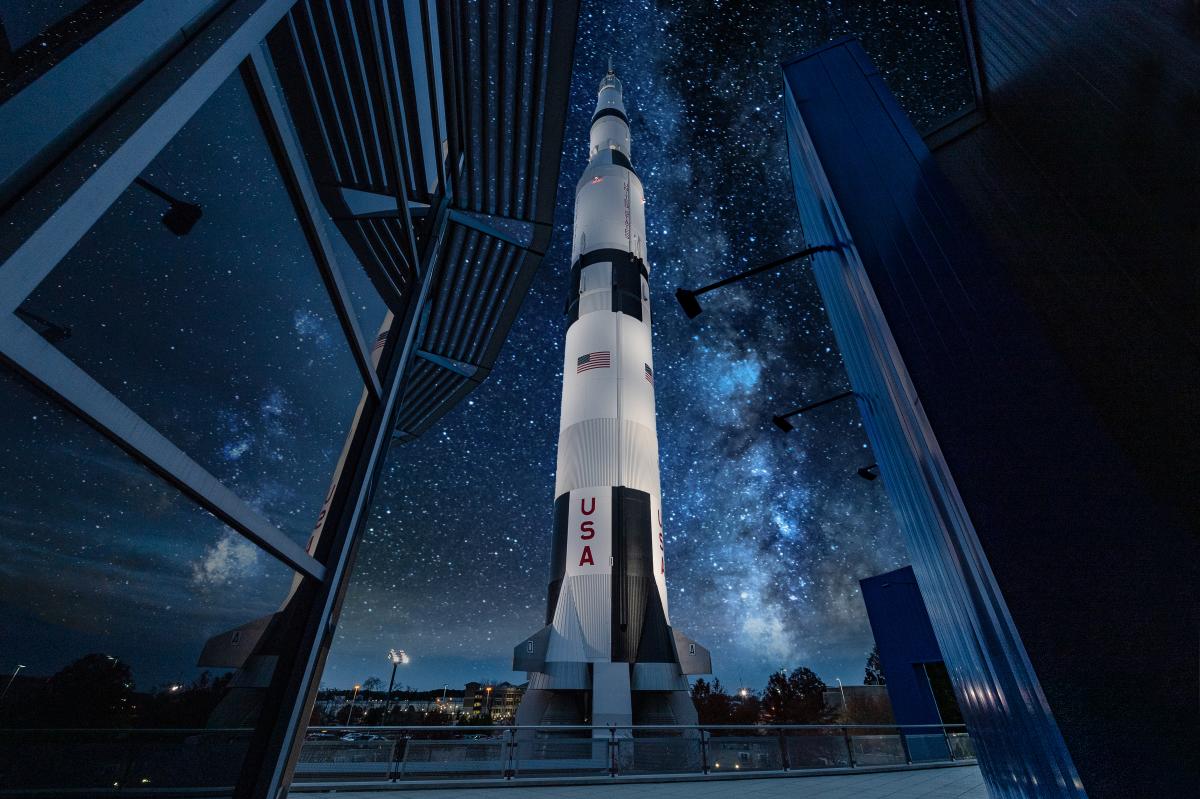 Join us as we celebrate May the 4th Star Wars Day at Rocket City Trash Pandas Game!
Featured Space Attractions
May 5: Arts & Culture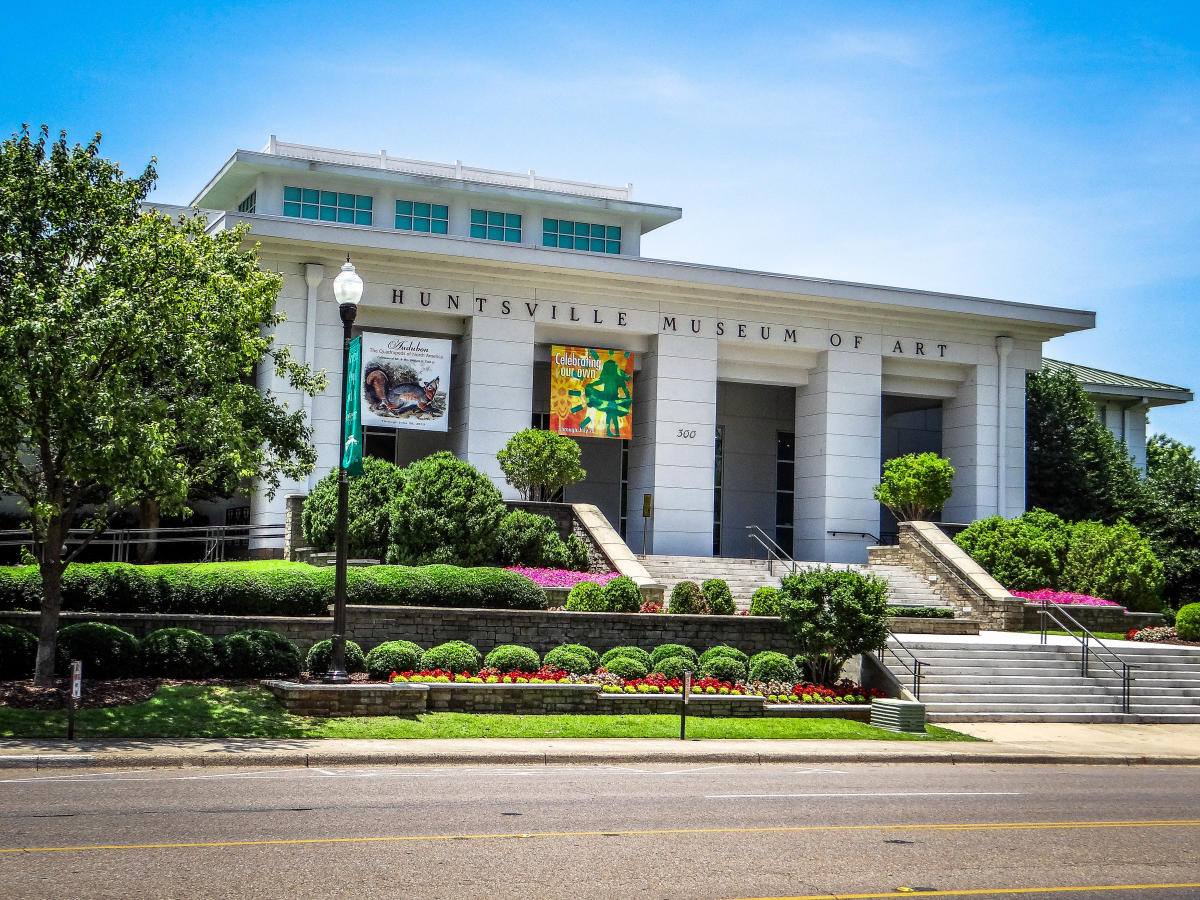 Featured Arts & Culture Attractions
May 6: Unique Venues