Celebrate Culinary Month this August
To celebrate 10 years of Huntsville Restaurant Week ,we are dedicating the month of August to all things culinary throughout Madison County. We invite you to participate in our "main course", Huntsville Restaurant Week August 12-21, a 10-day celebration of our diverse local cuisine. . During this event, participatingeateries and specialty shops offer unique items for lunch and/or dinner, takeout, or delivery, designed to showcase the best of their menus and encourage visitors and locals alike to explore the tastier side of the Rocket City. Be sure to check in throughout the ten days to see what good eats our restaurants are offering up, and don't forget to post to social using the hashtag #DineHsv for a chance to win gift cards to local restaurants! Check back frequently for updates on other Culinary Month events!

Help send your favorite chef & team to compete on the world's largest food stage. Click here for more information.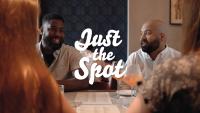 2022 Huntsville Restaurant Week Participants