Three Caves Concerts
You haven't heard live music until you've heard it from inside a massive, reclaimed limestone quarry, which is an experience you'll only get at The Land Trust of North Alabama's Three Caves. Yes, you heard that correctly – you can listen to concerts at the mouth of a cave.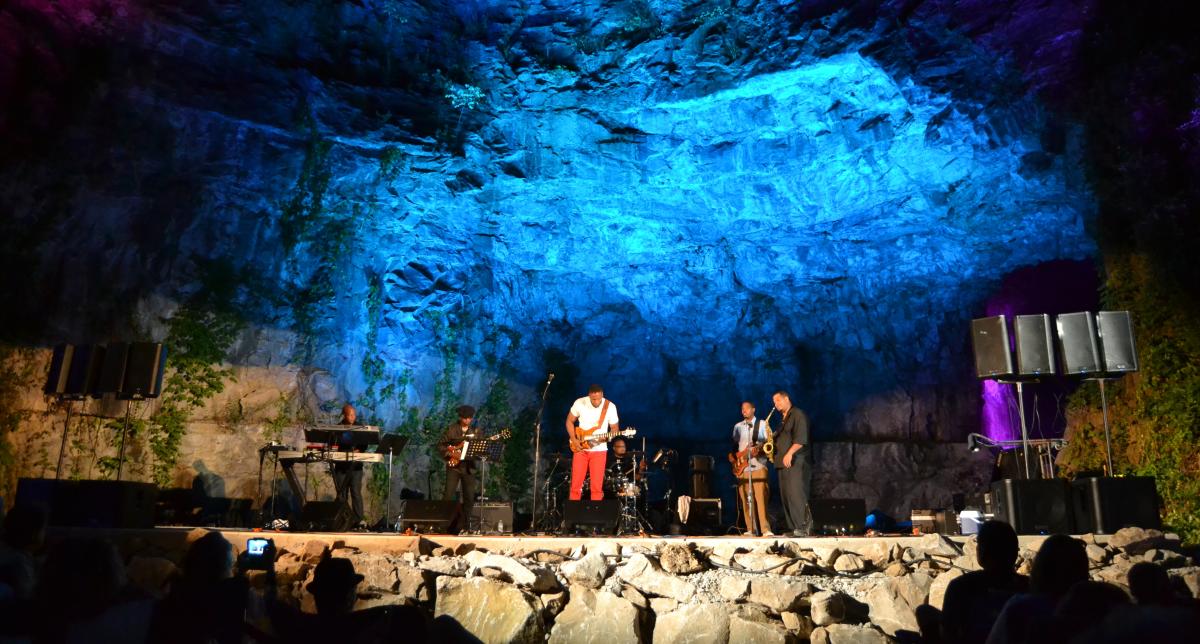 Surely the most unique concert venue in the Southeast, Three Caves is less than two miles from downtown at the foot of Monte Sano Mountain. See the massive rock formations lit with lights and fog as popular bands perform in a variety of genres, from jazz to soul to rock to blues. Three Caves has a permanent stage and seating for 750 attendees, and past musical guests have included Bonnaroo and Lollapalooza veterans, as well as members of the storied Muscle Shoals music scene.
Three Caves prides itself on providing a musical experience like no other. Make it a point to catch a performance at this one-of-a-kind venue!