History
Before and during the Civil War, Huntsville was a center for railroad and river-based trade and commerce. The Tennessee River remains a favorite local spot for summertime fun. Even now, we boast one of the nation's oldest existing railroad depots where Civil War-era graffiti still marks the walls from the Confederate soldiers who were held captive there.
Antebellum Homes and Mills
Unlike many Southern communities during the Civil War, Huntsville's buildings were mostly spared from destruction – leaving the Rocket City with one of the largest concentrations of antebellum homes in the South. The heart of this historic area is called Twickenham – a nod to the city's original name given by wealthy landowner and capitalist, LeRoy Pope.
Over time, Huntsville was inhabited by wealthy cotton growers and land speculators in search of frontier property. The growing town turned toward textile manufacturing, establishing several mills that helped organize the town into distinct districts that still exist today as local landmarks of industry and creativity.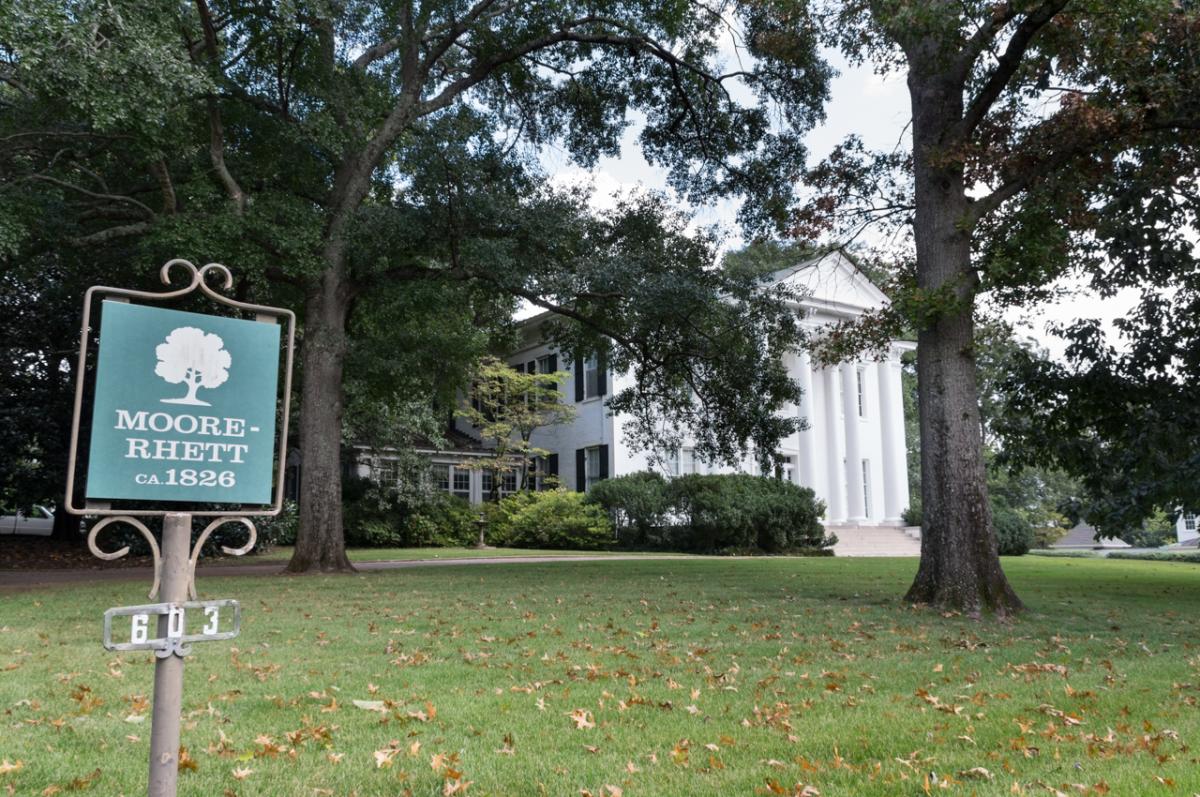 Landmarks
Look at the structures across town and you'll see a beautiful collection of antebellum homes, renovated manufacturing mills, iconic Greek Revival-style buildings, a perfectly preserved down-home hardware store – the oldest in the state – and even a few spaceships! Where else can you find that combination?
Space Exploration
In the middle of the 20th century, our bustling town became a critical support line for the U.S. Army before helping to launch the Space Race with the establishment of NASA and the Marshall Space Flight Center. Space exploration is celebrated across all of Huntsville – we are known as "Rocket City USA" after all – but it's especially celebrated at Alabama's most popular attraction, the U.S. Space & Rocket Center.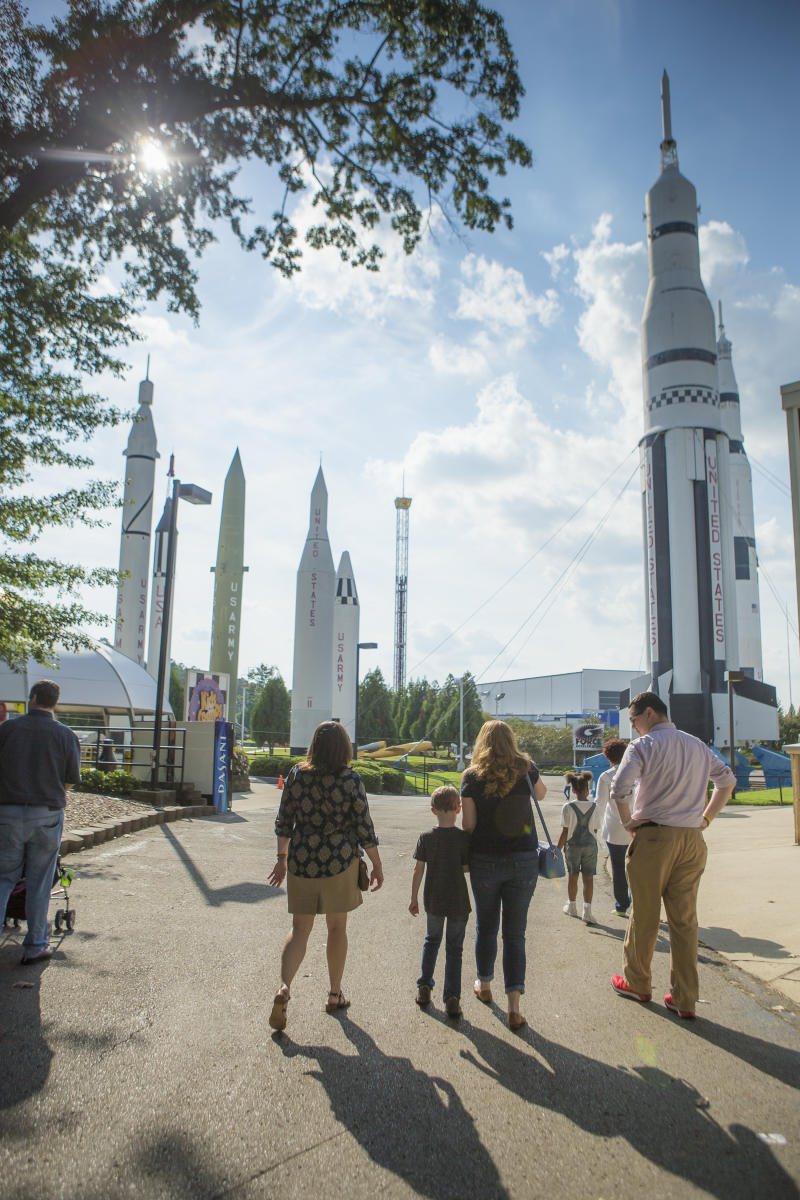 Science and Research
Academia has thrived since the early days of Huntsville thanks to Alabama A&M University, Oakwood University and the University of Alabama in Huntsville's continued development into premiere research facilities.

Expanding further into science, technology and other industries is Cummings Research Park, the second largest in the nation. Established in 1962, this impressive consortium of more than 300 companies adds a bustling population of engineers, doctors, students and creatives. #EmbraceTheGeek.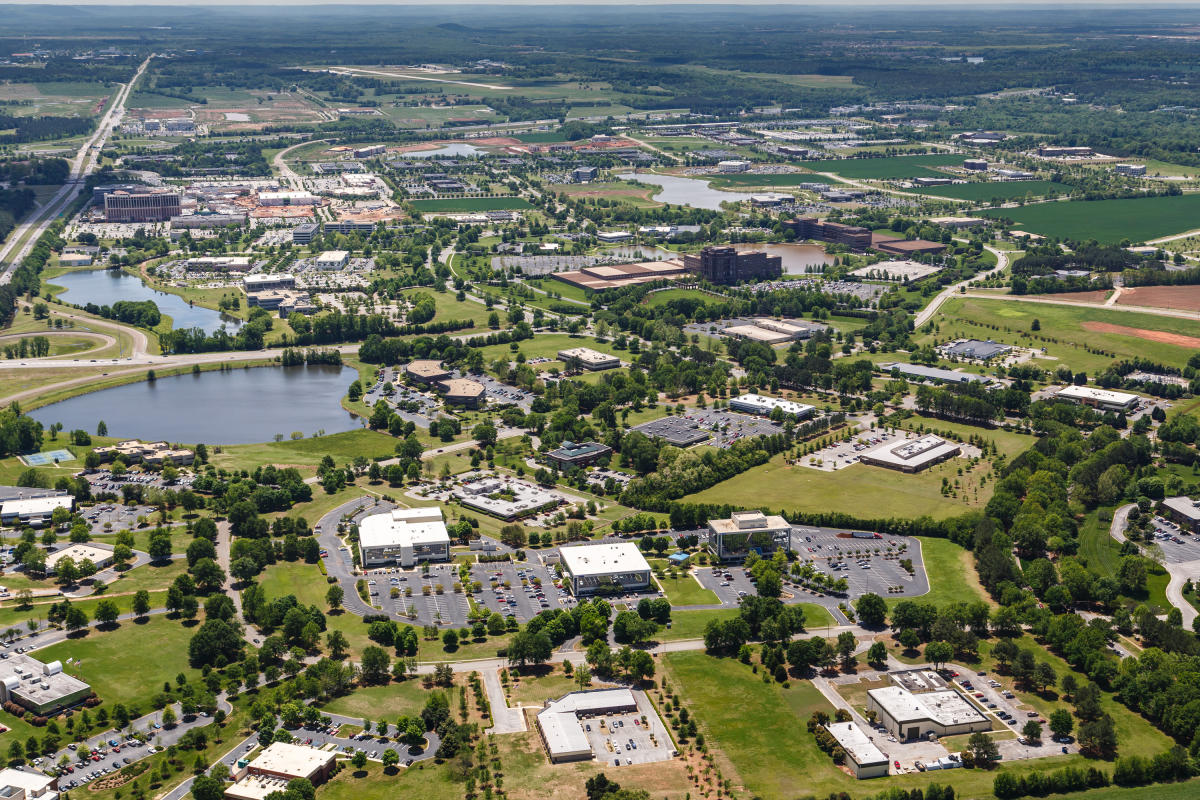 The history of Huntsville has seen numerous influxes of new faces from all over the world, which makes our history and identity an ever-changing tapestry. From humble beginnings, the "Rocket City" has grown into a future-minded place to live, work, play... and, of course, to visit!