Holiday Events in Huntsville, AL
Capture the magic of the holiday season in Huntsville, where twinkling light shows, dazzling performances, and sightings of Santa await for you to make memories to last a lifetime. Throughout November - December, there's lots to do in Huntsville that's sure to get you in the holiday spirit. Some events may have altered hours, limited capacity, or require pre-purchased tickets. Please be sure to confirm details with host organizations.
 Download the Holiday Magic Pass for discounts to select holiday events and more! 
Huntsville Botanical Garden
November 11 - January 1, 2022
Join the tradition of this winter light extravaganza with thousands of twinkling lights and animated displays. Enjoy the lights in a variety of ways, including Walking Nights, Dog Nights, and a 3K and 5K race! Tickets for Walking Nights and Driving Nights are available to pre-purchase online or at the Garden's front desk during regular business hours. For Walking Nights, please pre-purchase your timed ticket in advance to guarantee your admission! 
Walking Nights
November 11 - 28 (closed Thanksgiving Day)
5:15 - 8:30 pm (last admission). 
Driving Nights
December 2 - January 1 (closed Christmas Day)
 5:30 - 9:00 pm (last admission)
Dog Walking Nights 
Every Monday and Tuesday during Walking Nights (November 15, 16, 22, and 23).
5k Race
The Galaxy races are back! The Galaxy of Lights 5k Race and 3k Fun Run are your chance to experience Galaxy on a one-of-a-kind run (or walk!) through the displays.
Monday, November 29 at 6:00 p.m.
3k Fun Run
Tuesday, November 30 at 6:30 p.m.
 
Nights of Santa
EarlyWorks Children's Museum
December 13 - 23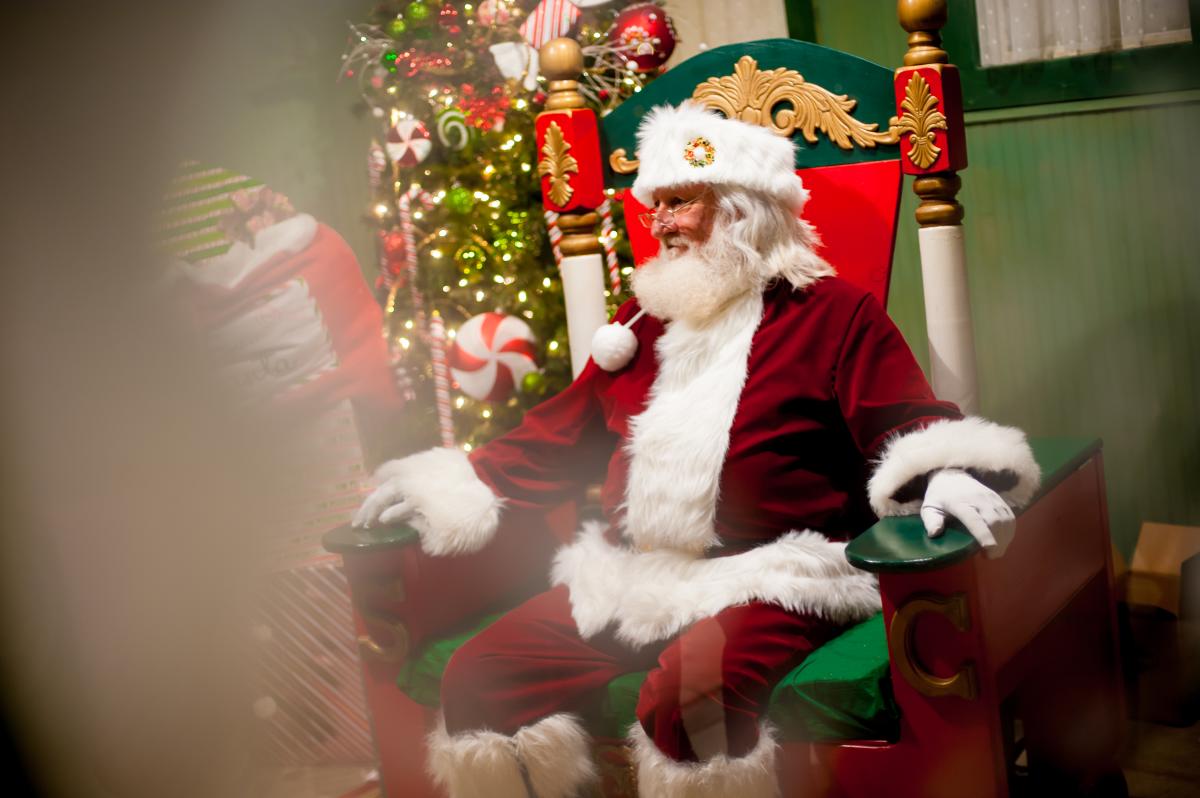 One of Huntsville's favorite holiday traditions, Santa's Village, is turning into Nights of Santa inside the EarlyWorks Children's Museum. Starting at 5:00 p.m. on week nights and 3:00 p.m. on weekends, guests can see Santa's magic wonderland and even the head elf himself. 
Thanks to someone spilling "magic elf dust" at the North Pole, Santa will be inside a magic snow globe to visit with all the children. You are sure to find plenty of Christmas cheer inside the decorated museum. There will be a limited capacity to ensure the safety of all. The tickets will all be timed and will need to be pre-purchased online. Cost for Nights of Santa is $12 per person for the general public and $10 per person for members (children under 1 are free and do not require a ticket). 
Big Spring International Park
Opens November 26, 2021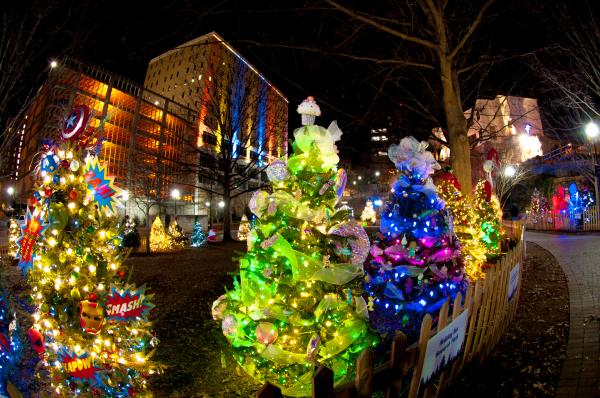 A festive display of live Christmas trees in downtown Huntsville decorated by individuals, non-profits and corporations.  Located in Big Spring International Park. 
Huntsville Museum of Art in Big Spring International Park
November 19 - January 17, 2022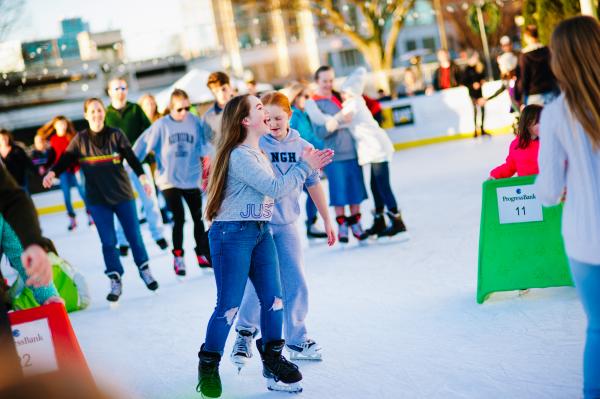 Grab your friends, family and skates then head downtown to enjoy outdoor ice skating behind the Museum. Admission charged and  rental skates available. Warm up by heading inside the Museum of Art to check out the spectacular Imitation of Life: Contemporary Approaches to Realism exhibit, currently on display through January 16.
Toyota Field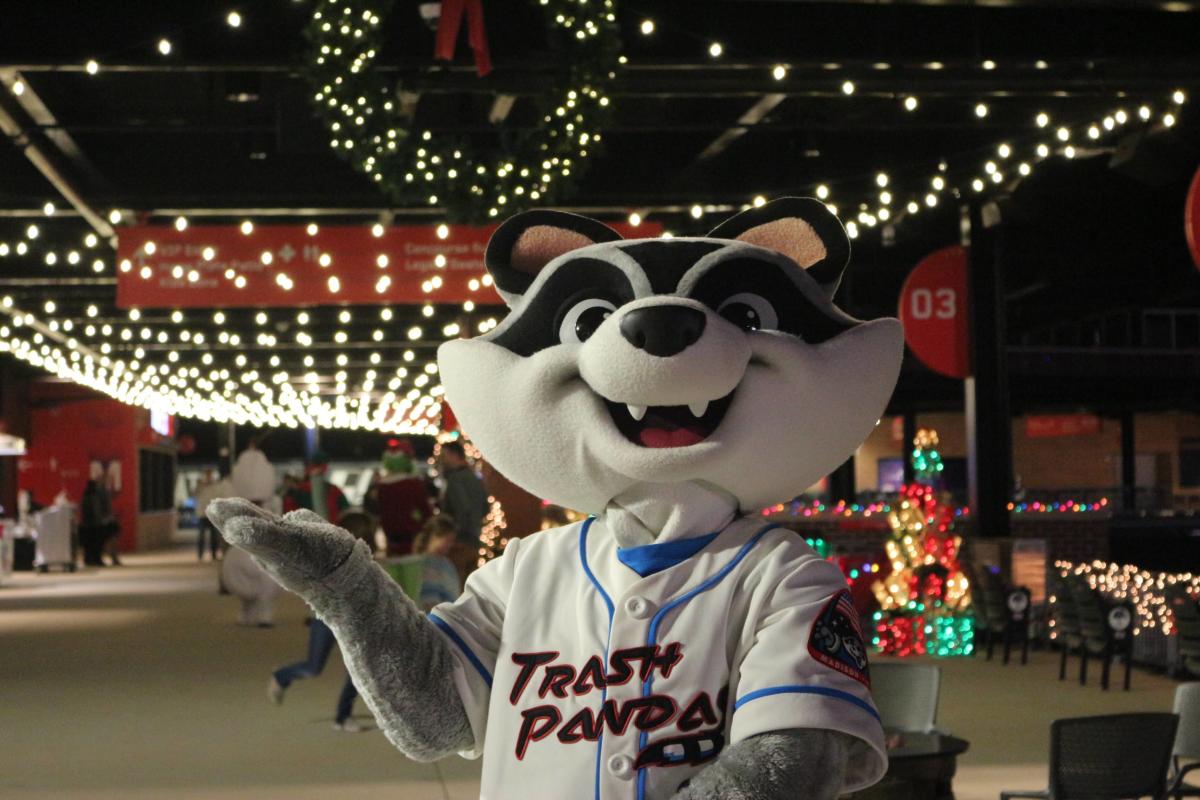 November 12 - January 2, 5:00 p.m. - 9:00 p.m. nightly. $30 per car. 
Hundreds of thousands of lights will be on display for all to safely enjoy this holiday season. Guests can drive through the magical safari-themed show themed light show around Toyota Field. Visitors can tune into their vehicle's radio and experience a spectacular synchronization of music and lights. Tickets can be purchased online in advance or on the day of the event – credit cards and mobile pay are encouraged. 
Winter Wonderland - November 12 - December 24, regular Light Show hours.
Guests can also park their car after driving through the lights and enter the winter wonderland within the stadium at no additional cost. Inside the ballpark will feature numerous holiday activities for all ages, including hot chocolate stations, cookie decorating, s'mores making, character visits, shopping, and more! 
Miracle at MidCity
The Camp at MidCity
November 26 - December 26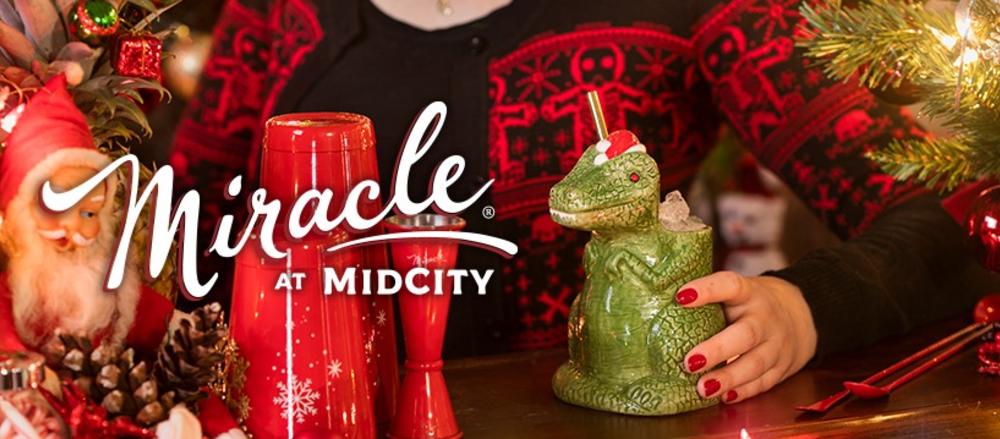 Miracle at MidCity is back, starting November 26! Get ready for an immersive, holiday pop up bar like no other. Get your festive attire ready and enjoy specialty menu items and seasonal cocktails to get ready for the big holiday season. Reservations are recommended for parties of 6 or more and include a charcuterie board, milk and cookies, and a server to enjoy the comfort of your seats! 
Burritt on the Mountain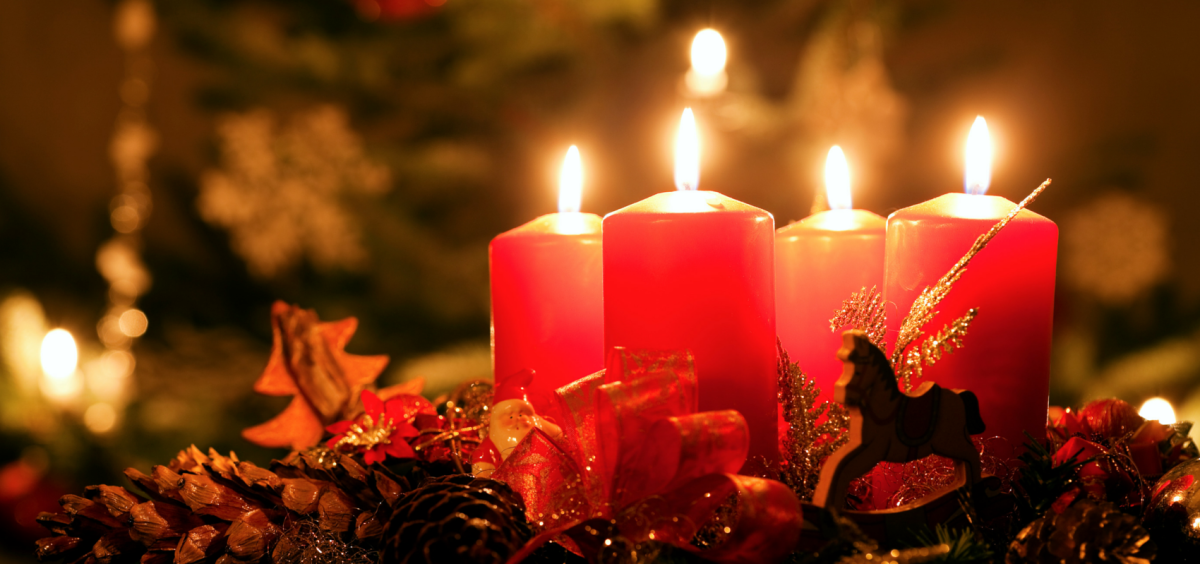 The star-lit mountain will be mirrored by more than 600 flickering candles, adding to the dreamy, nostalgic feel of Candlelight Christmas. You'll find music everywhere on the Mountain. Cider, cookies and tasty figgy pudding will warm you up. Be sure to purchase tickets early, they're sure to sell out!
Candlelight Christmas 2021: December 3-4
Burritt comes alive with the sights, sounds and smells of a traditional Christmas. Cabins are decorated with historic ambiance and the sounds of traditional music fill the air throughout the park.
Burritt's Holiday Magic Dinners: December 9-11
Enjoy a holiday dinner in the upscale atmosphere of the Burritt Mansion or the family style warmth of the cabins in the Historic Park.
Santa Train Ride
North Alabama Railroad Museum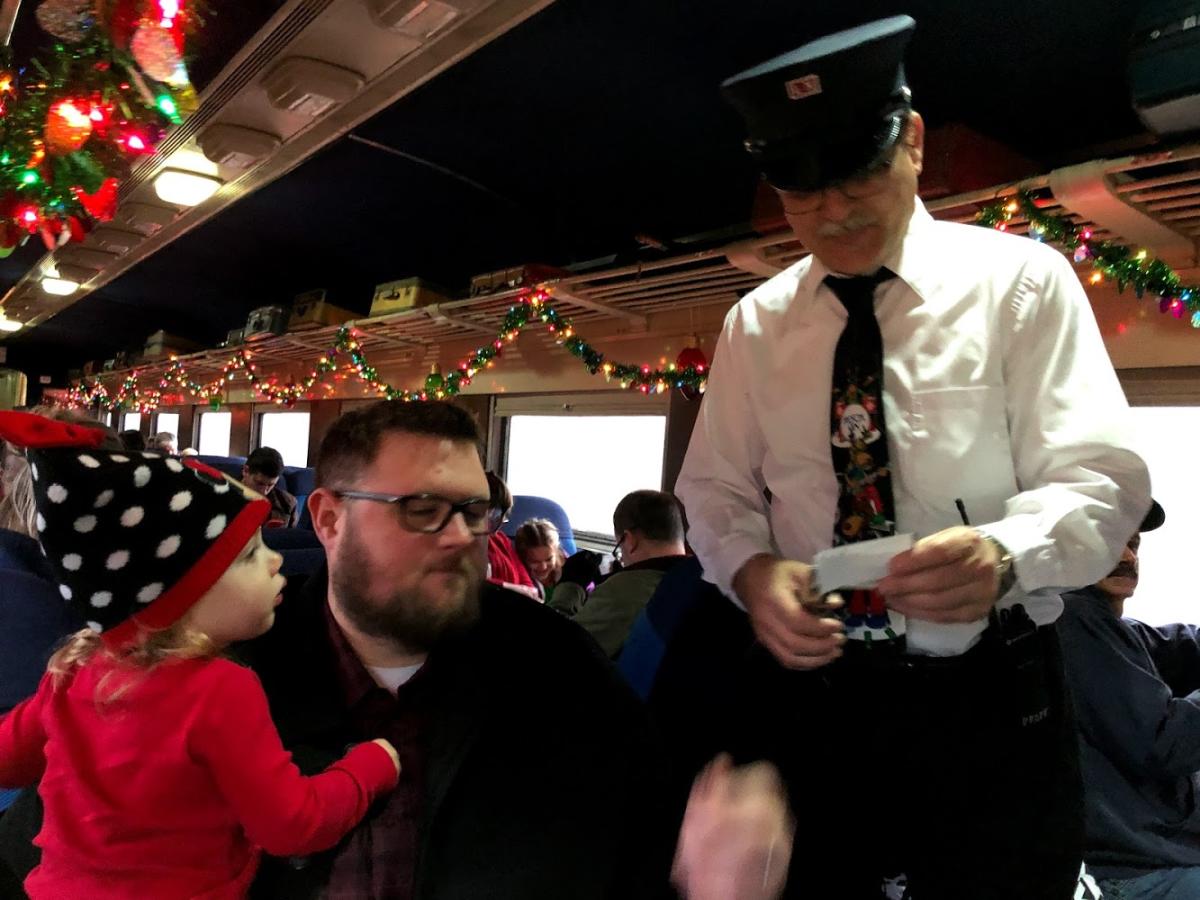 Ride with Santa, gifts for the children and candy canes for everyone. Take the museum's free walking tour. See historic railroad equipment & the Chase Depot. The train will operate rain or shine.
Santa Train: December 2 and 9
12:00, 1:30, and 3:00 p.m.
North Star Limited: December 1, 2, 8 & 9
5:45 and 7:45 p.m.
Experience an evening adventure under the wintery stars. Of course, Santa will be on board, spending quality, one-on-one time with each child and their family. The ride lasts approximately 45 minutes, allowing each child to tell Santa everything he or she wants for Christmas. All children on board the North Star Limited will receive a gift from Santa, and every passenger on board, both adults and children, will have a snack waiting for them when they arrive. Children are encouraged to wear their pajamas, a unique experience for this ride.
Holiday Market at MidCity
MidCity District
November 14, 11 a.m. - 5 p.m.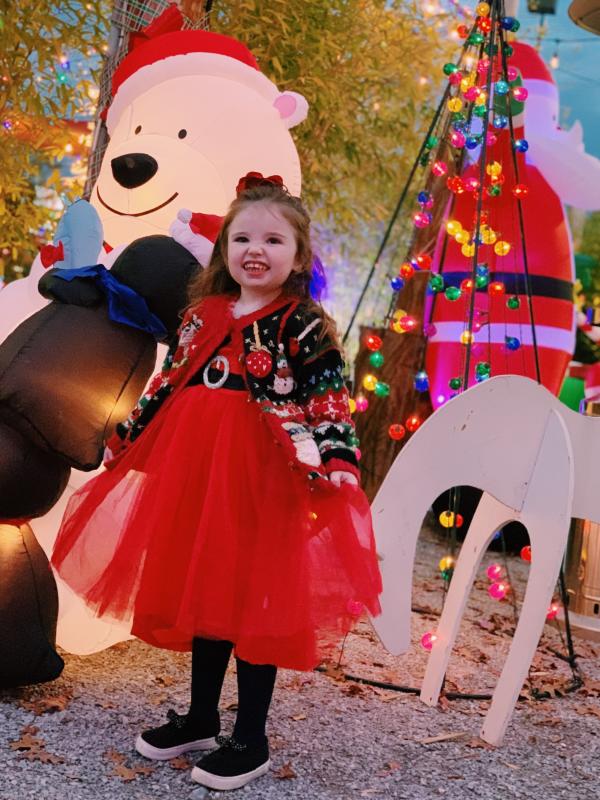 The final Market at MidCity for 2021! Order your holiday meats, purchase local fruits and veggies for your holiday table, shop for holiday decor and wreaths, enjoy lunch at The Camp, and shop local for all your Christmas and Holiday gifts! 
All products at the Holiday Market will be made, grown, baked, or harvested within 150 miles of Huntsville.
Yule, Yall: Christmas Market and Spirit Sampling
Lowe Mill ARTS & Entertainment
December 4, 11 a.m. - 7 p.m. - free admission with $5 parking fee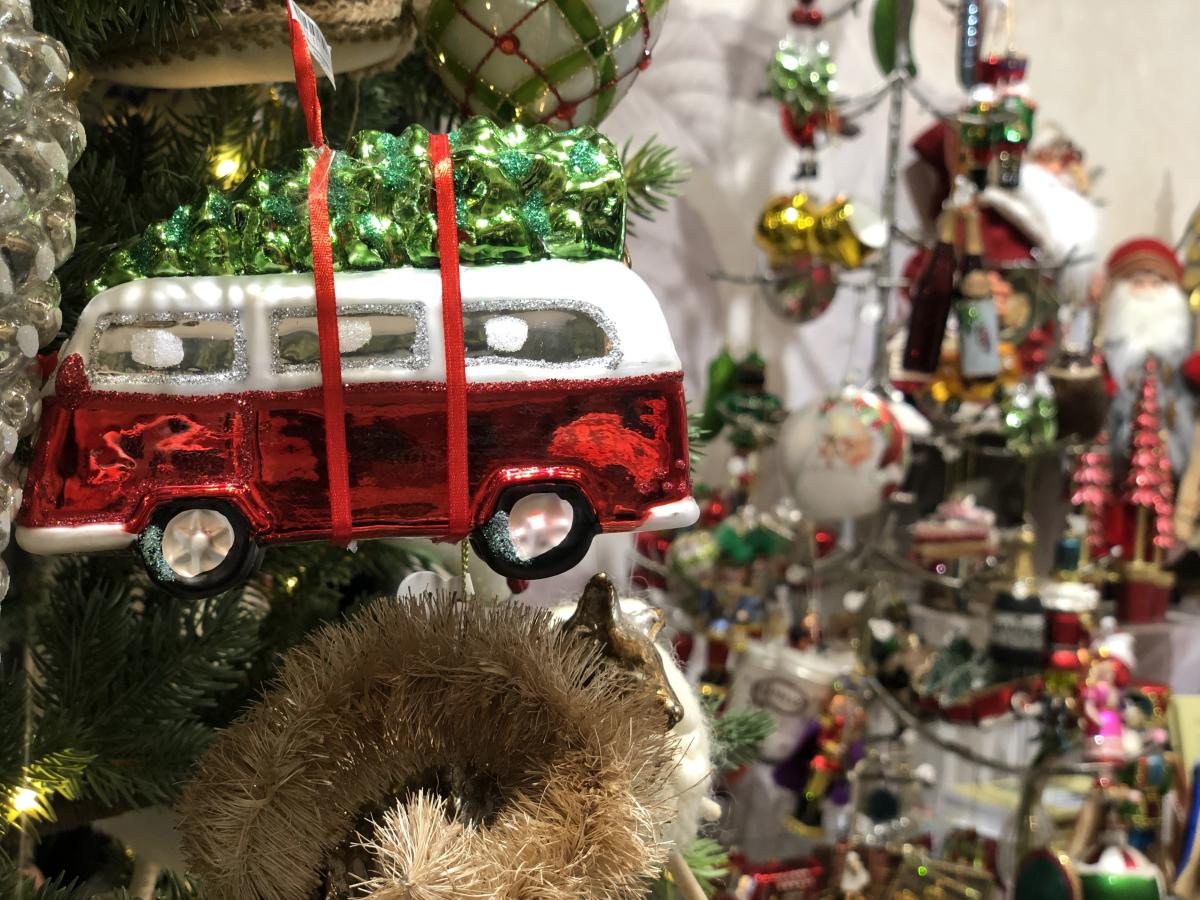 Show your spirit early this year at 'Yule Y'all', the Christmas Market with a southern twist and twinkle. Discover the work of hand picked makers from across the south who will peddle their unique crafts and wares. Inside, keep your eyes peeled for unique seasonal artwork from participating Lowe Mill A&E studios. You'll be sure to find that one of a kind gift or stocking stuffer. Regional distillers will be on site to sample their crafted spirits in limited quantities.

Live music, holiday themed entertainment and overall cheer will be sprinkled high and low from floor to floor, culminating under the iconic water tower for a lighting ceremony like no other. 
 
Join us for our Annual Christmas Parades

  The annual Huntsville Christmas Parade is back! Join Mix 96.9 and the Von Braun Center as they present this year's theme - Back in Action: Favorite Christmas Movies on Tuesday, December  7. The route will run through downtown Huntsville.

 The Madison Annual Christmas Parade will be December 11, with the theme "The Magic of Christmas." The parade starts at 5 p.m.
Catch a Show, Enjoy a Meal, and More...

 Savor a delicious meal with family and friends at one of our area's exclusive restaurants. Pause to listen to a children's choir at one of our many shopping centers. Enjoy any one of Huntsville's spectacular holiday plays, including annual favorites like Fantasy Playhouse's presentation of A Christmas Carol, December 3-5 and 10-12, and the Huntsville Ballet's presentation of The Nutcracker December 10-12.

 Visit area attractions like the U.S. Space & Rocket Center, Huntsville Museum of Art, and more to tour special exhibitions.