Celebrate The Holidays In Huntsville, AL

2022 Holiday Magic Events 
Capture the magic of the holiday season with twinkling light shows, dazzling performances, and Santa sightings. Huntsville offers plenty of festive events and activities to get you in the holiday spirit. Some events may have altered hours, limited capacity, or require pre-purchased tickets. Be sure to confirm details with host organizations.
Huntsville Botanical Garden | November 11 - January 1
Join the tradition of this winter light extravaganza with thousands of twinkling lights and animated displays. Enjoy the lights in various ways, including Walking Nights, Dog Nights, and a 3K and 5K race. Tickets for Walking Nights and Driving Nights are available to pre-purchase online or at the Garden's front desk during regular business hours. 
Walking Nights: Pre-purchase your timed ticket (5:15 - 8:30 pm) to guarantee admission.
November 11 - 27 (Closed Thanksgiving Day)
December 17 - January 1 (Closed Christmas Day)
​​Driving Nights: December 1 - December 16 | 5:30 - 9:00 pm
Dog Walking Nights: Mondays and Tuesdays during Walking Nights | November 14, 15, 21, 22 and December 19, 20, 26, 27 
5k Race: Monday, November 28 | 6:00 pm
3k Fun Run: Tuesday, November 29 | 6:30 pm
Toyota Field | November 18 - January 1
Enjoy the drive-through Light Show with a North Pole theme for 45 nights in a row!  Experience the Winter Wonderland inside the ballpark, where you can meet Santa and other characters, get your picture inside the giant snow globe, roast s'mores by the firepits, and more.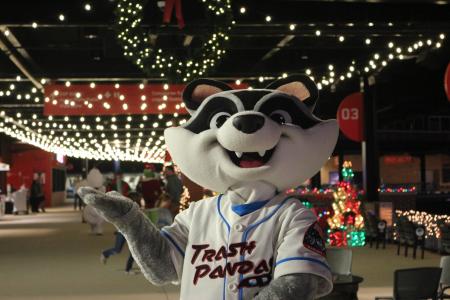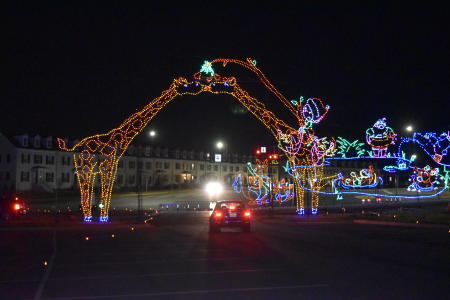 Huntsville Museum of Art | November 19 - January 17
Grab your friends, family, and skates, then head downtown to enjoy outdoor ice skating behind the Museum. Admission charged. Rental skates are available.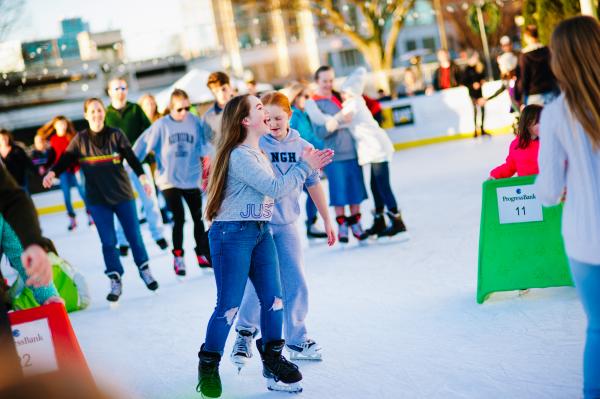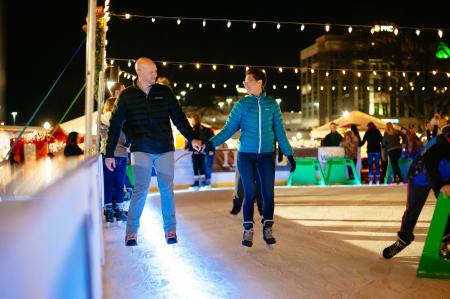 The Orion Amphitheater and Apollo South | November 22 - January 29
New in 2022! Winter Park is an immersive winter-themed experience bringing the magic of the season to life throughout The Orion's campus! Enjoy music throughout the amphitheater and Apollo South, including DJs spinning for ice skaters and local group performances. With additional events and activities to be announced, there's winter fun around every corner!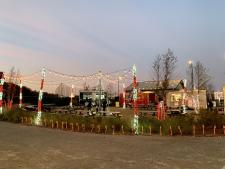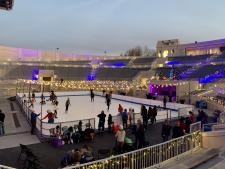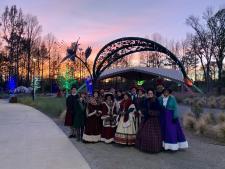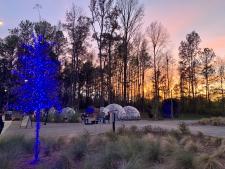 Big Spring International Park | November 25 - January 2
Stroll through a festive forest of live Christmas trees in downtown Huntsville decorated by individuals, non-profits, and corporations.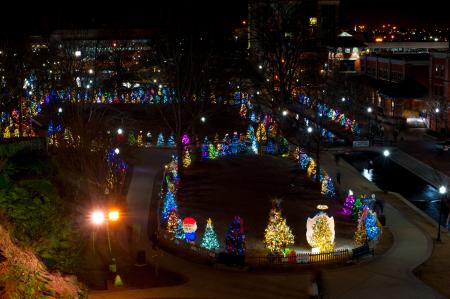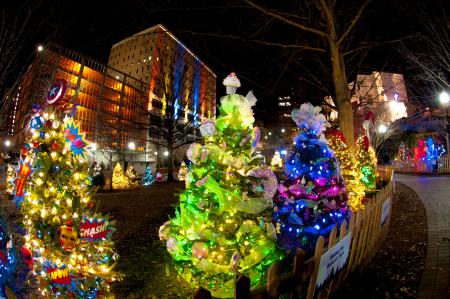 ​  
Gas Light Alley at Stovehouse | December 2-3, 9-10, 16-17 | 6:00pm - 9:00pm 
The snow's comin' down!! Experience the snowy wonderland that is Gas Light Alley. From 6-9 pm the first three Fridays and Saturdays in December, come stroll through the snow while you shop the merchants of Gas Light Alley with a special highlight on the women-owned, local-owned small businesses. Kids' activities will also be plentiful with ornament and snow globe DIY projects, coloring, and more! 

The Camp | November 25 - December 24
Featuring kitschy, cute, vintage, and funny holiday decor all over The Camp! PERFECT photo ops, so come out in your festive ware and get ready to get holly and jolly. Enjoy food and drink specials and epic live music every weekend—Pet friendly.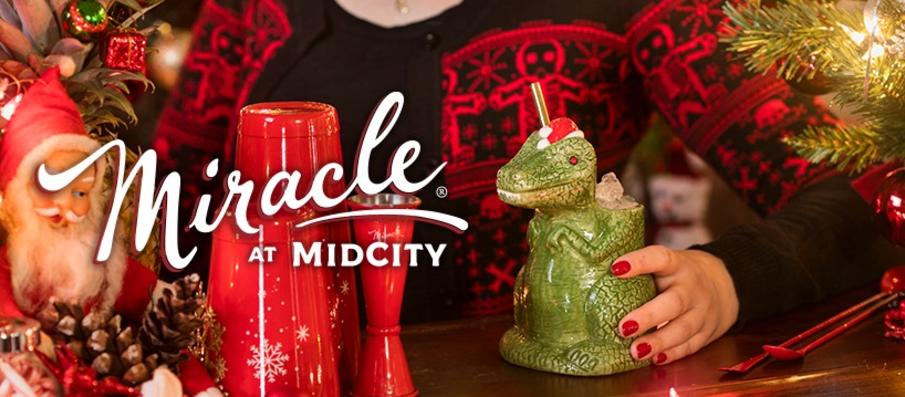 U.S. Space & Rocket Center | November 25 - December 30
Experience the wonders of the season as we explore the Star of Bethlehem in an astronomical context. Balancing both science and religion, we'll explore theories on what celestial phenomenon may have led the Magi to the Nativity more than 2,000 years ago. Check website for pricing and show times and dates.
Main Street in Historic Downtown Madison | December 2 | 5:30 - 7:00 pm
Step out for an evening of Holiday spirit during the Polar Express Christmas Trees and Wassail Fest featuring food samples, lights, music, hot chocolate, and Santa! .Have a sample and vote for your 5:30 pm - Children's Lantern Parade, live music, hot chocolate, and cookies
6:00 pm - Reading of The Polar Express sponsored by the Madison Public Library
6:15 pm - 2022 Polar Express Christmas Tree Trail Lighting
Burritt on the Mountain | December 2 - 11
The star-lit mountain will be mirrored by more than 600 flickering candles, adding to the dreamy, nostalgic feel of Candlelight Christmas. You'll find music everywhere on the Mountain. Cider, cookies, and tasty figgy pudding will warm you up. Be sure to purchase tickets early; they're sure to sell out!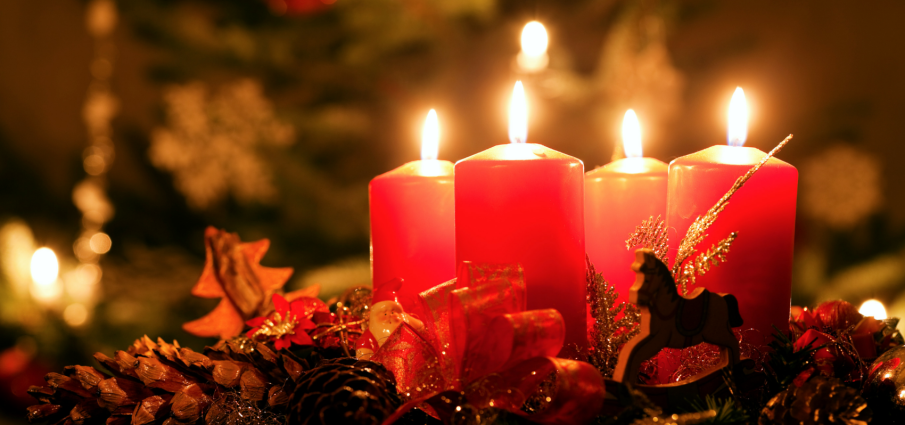 Ditto Landing | December 2 - 22
Wander through Christmas Card Lane, view an indoor holiday model train display, or make a purchase at the tree farm. Enjoy select drivable and dog-friendly dates and special weekend events.
Lowe Mill ARTS & Entertainment | Saturday, December 3
Show your spirit early this year at 'Yule Y'all,' our Christmas Market with a southern twist and twinkle. Discover the work of hand-picked makers from across the south who will peddle their unique crafts and wares. Inside, keep your eyes peeled for unique seasonal artwork from participating Lowe Mill A&E studios. You'll indeed find that one-of-a-kind gift or stocking stuffer during our only holiday shopping day of the year. Parking is $10 per vehicle. 
U.S. Space & Rocket Center | Saturday, December 3 | 9:30 am
Greet Santa as he makes his grand entrance at the Davidson Center for Space Exploration!  Free activities include Touch-a-Truck with vehicles from HEMSI, Huntsville Police Department, Huntsville Fire Department, Huntsville Utilities, WAFF 48, and more! The Huntsville-Madison County Public Library Bookmobile will be on-site. Food and beverages will be available for purchase from local vendors. Overflow parking and bus transportation will be available from Calhoun Community College. Touch-a-Truck and outdoor activities are free. Join Santa as he shares his favorite Christmas story in the National Geographic theater.  Tickets to Storytime with Santa will include admission to one reading session, the Saturn V Hall, and hands-on activities. Reading sessions will be at 10:30 am, 12:00 pm, and 1:30 pm. Museum admission is not required.
Huntsville Concert Band | Latham United Methodist Church 109 Weatherly Rd SE | December 6 | 7:30pm 
Delight in the sounds of some of your holiday favorites, including, "God Rest Ye Merry Gentlemen," and "Sleigh Ride." 
Christmas Parades
Downtown Huntsville | Thursday, December 8 | 6:00 pm
Madison | Saturday, December 10 | 5:30 pm
 
Twickenham Historic District | Saturday, December 10
Marvel at streets aglow with luminaries and lighted trees while front doors glisten and carolers stroll.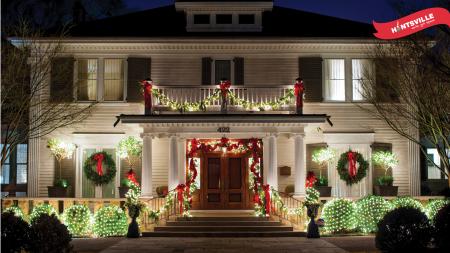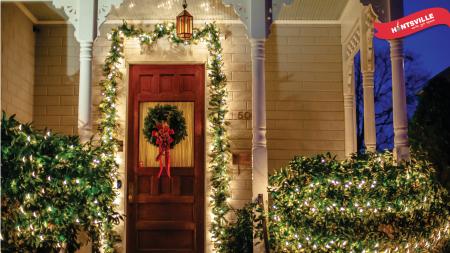 The Orion Amphitheater | December 10 - 11
Arts Huntsville presents Christkindlmarket, a free Bavarian-style holiday art market. Combining German and European tradition with local flair, the new Christkindlmarket Huntsville will feature a unique shopping experience with over 60 juried artists and a blend of holiday food, drink, and music.
EarlyWorks Children's Museum | December 12 - 23
General public, $12 per person | Members, $10 per person | Children under one, free 
Weeknights beginning at 5:00 pm | Weekends beginning at 3:00 pm
Tickets must be pre-purchased online
Children are invited to visit with Santa Claus and his North Pole Elves to enjoy this immersive holiday experience. Family-friendly activities adding to the whimsical fun include nightly snowfalls, holiday crafts, a holiday-themed experiment in the all-new Tinker Lab, mingling with costumed characters like the Grinch and Olaf, gingerbread cookie decorating, mailing letters to Santa, and shopping in Santa's gift shop. Kids have plenty of room to play and enjoy.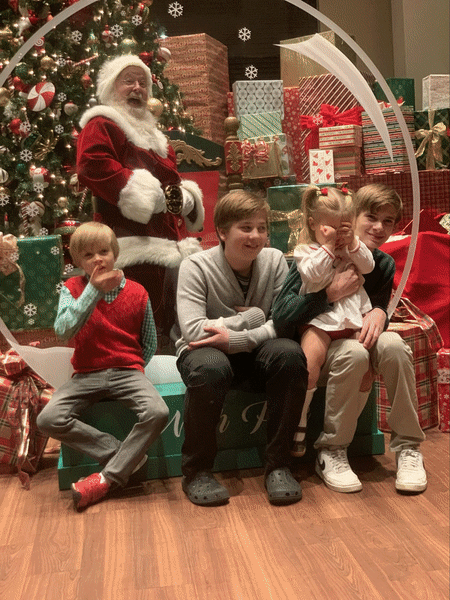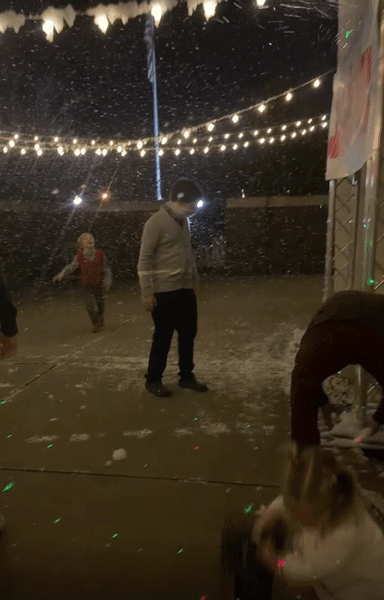 Main Street in front of Hughes Drugstore | December 17 | 4:00 pm
Watch a live reenactment of the Historic Christmas Capers featuring rubber chickens with gift vouchers tied to their legs tossed from the roof of Hughes Drug Store. The total value of gift vouchers is in the thousands! Enjoy hot chocolate and cookies and live entertainment.