Visitor Centers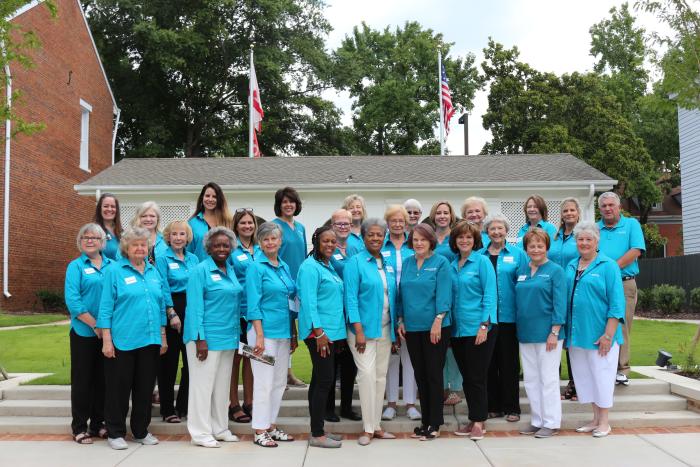 Welcome! The Downtown Huntsville Visitor Center is open with new operating hours (Monday-Saturday, 9 am - 3 pm and Sundays, noon - 3 pm) and social distancing modifications. The Huntsville International Airport visitors kiosk is also open. 
Our friendly and knowledgeable team members can't wait to meet you and help you decide what to do while you're visiting the area. Come visit us at one of our two staffed Visitor Centers in Madison County for free brochures, maps, visitor information, special offers and coupons and lots more to help you start your trip off the right way. For your safety, we have implemented these new health and safety protocols:
COVID-19 Information
Disposable masks are available to guests free of charge.
Curbside service – visitors may call the Visitor Center (256-551-2370) to request brochures be brought out to their vehicle.
Entry/exit – guests will enter only through the front doors facing Church Street, and exit through the Cleveland Street side doors.
Hand sanitizer stations are located near entrances, elevators, bathrooms, and other areas throughout the facility.
Signs and floor markers are located throughout the facility to mark social distancing of at least six feet.
Disinfecting wipes are available for visitors.
The #RocketCitySelfie station and digital guest sign-in kiosk have been removed until further notice.
The Visitor Center cleaning procedures have also been enhanced with frequent sanitization of high-touch areas, the front desk, counters, etc.
Downtown Huntsville Visitor Center and Administrative Office:
500 Church Street NW, Suite One
Huntsville, AL 35801
Locally: (256) 551-2370
Toll-free: (800) SPACE-4-U

New Visitor Center Hours:
Monday through Saturday, 9 a.m. to 3 p.m. and Sunday, noon to 3 p.m.
Both Visitor Information Centers are closed on Easter Sunday, Thanksgiving Day, Christmas Eve, Christmas Day and New Year's Day. 
Huntsville International Airport (HSV) Visitor Center: 
Monday through Friday, 9 a.m. to 3 p.m.
Located in the HSV baggage claim area
1000 Glenn Hearn Boulevard
Huntsville, AL 35824
Locally: (256) 772-9470