Economic Impact
Travel and tourism provide a significant boost to the Huntsville/Madison County economy, and we are proud to support the local hospitality industry and provide a better quality of life for both our residents and visitors.
Did you also know that Huntsville is home to the #1 and #3 paid attractions in the state of Alabama? We are! The U.S. Space & Rocket Center takes the top spot, with the Huntsville Botanical Garden coming in at #3.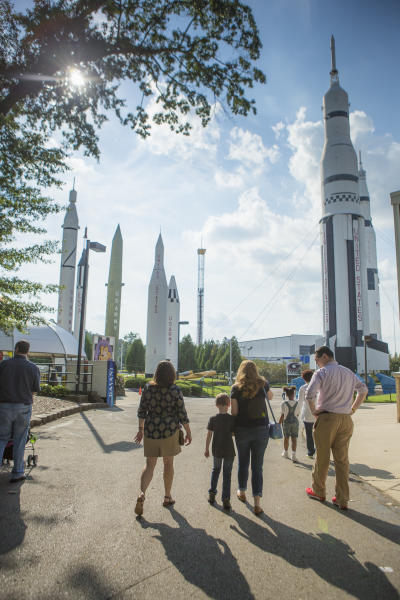 2019 Travel & Tourism Economic Impact Report
According to the latest report from the Alabama Tourism Department, travel and tourism to Huntsville/Madison County reached the highest levels ever in 2019, bringing in 3.7 million visitors and roughly $1.6 billion in economic impact. Additionally, each household in Madison County saves a total of $925 in taxes as a result of travel expenditures, and the industry supports over 18,970 jobs in the area.
For more information and to see past economic impact reports, visit the Alabama Tourism Department's website at http://tourism.alabama.gov/reports/.