U.S. Space & Rocket Center
Huntsville is home to the largest space museum in the world: the U.S. Space & Rocket Center.
Not only is America's space program on exhibit in Huntsville, it was forged in Huntsville. We're known as the "Rocket City" because Huntsville, Alabama is where rockets were developed that put men on the moon. When you visit this attraction, you can't help but feel the anticipation Dr. Wernher von Braun and his team must have felt as they prepared to put man on the moon. And now you can learn about NASA's current plans (and Huntsville's role in it) to travel to Mars with the world's most powerful rocket – the Space Launch System (SLS).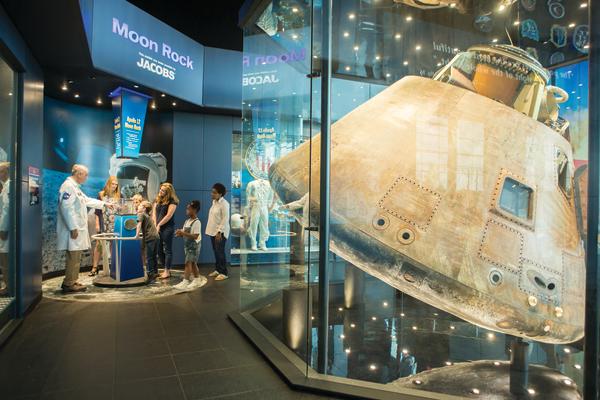 A space enthusiast, history buff, appreciator of the arts, or anyone with a general curiosity for how the world works would enjoy Alabama's top tourism jewel. Where else can one stand beneath the world's only full-stack Space Shuttle, complete with two solid rocket boosters and external tank? Or walk the length of a suspended authentic Saturn V moon rocket?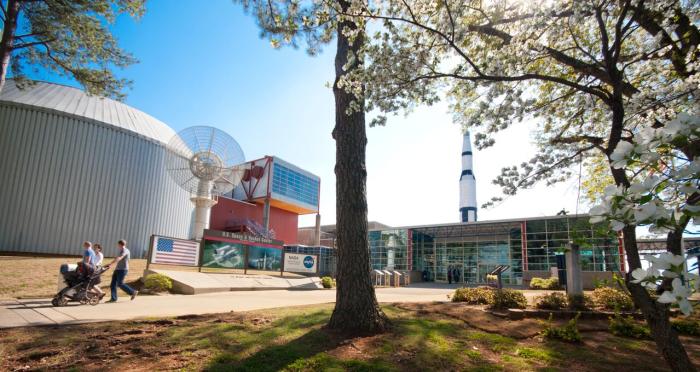 Permanent Collections
The spaceflight collection doesn't stop there. In true Huntsville fashion, you'll find history celebrated along with progress. The permanent museum collection covers everything from:
The first American satellite, Explorer I
Original capsule trainers for the Mercury and Gemini programs
Design modules for the International Space Station
Next generation vehicles, such as Sierra Nevada's Dream Chaser
Current models for SLS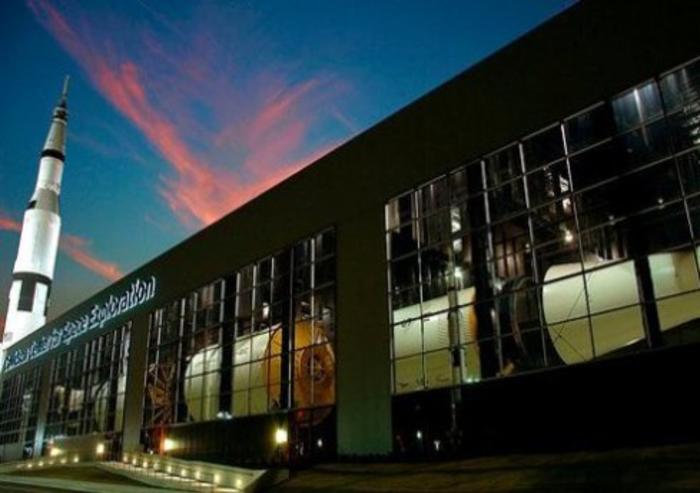 Traveling Exhibits
As a Smithsonian Institute affiliate, the Rocket Center attracts international traveling exhibits that have featured everything from Da Vinci, prehistoric mammals, animal robots and Star Wars. 
INTUITIVE® Planetarium and Other Attractions
Opened in 2019, the new INTUITIVE® Planetarium offers astronomy shows, live entertainment and theater experiences. See documentaries in 3D on the 52-foot screen of the National Geographic Theater. For the thrill-seekers, there's the "Space Shot," where you'll feel 4 Gs of force as you launch 140 feet in the air in 2.5 seconds, or you can experience three times the force of gravity as you spin in the "G-Force Accelerator."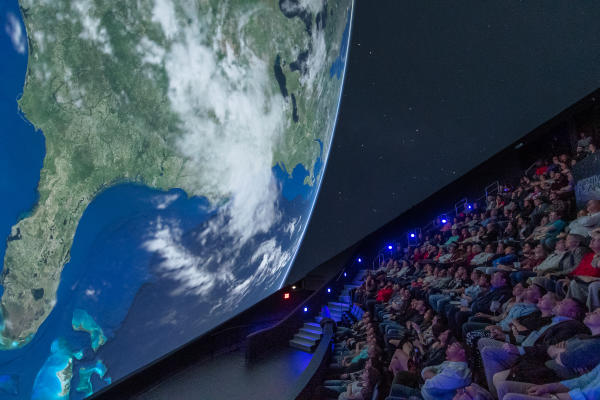 U.S. Space Camp Training Center
As if that weren't enough while you're at the Rocket Center, you'll get a birds-eye view of Space Camp where more than 750,000 students (and adults) have conducted simulated missions.
Fun Fact: Did you know that five space camp graduates have gone on to become astronauts? And all five are women – too cool!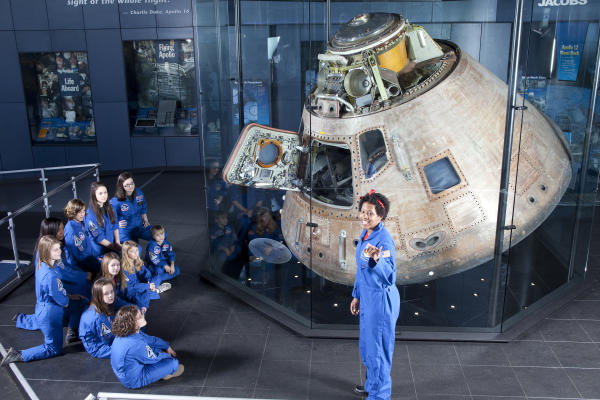 On July 16, 1969 at 9:32 a.m. at NASA's Launch Pad 39A, Apollo 11's five F1 engines on Nasa's Saturn-V AS-506 rocket ignited to slowly lift three Americans and humankind's dreams aboard the historic mission to the Moon. On the 50th anniversary of Apollo 11 in 2019, Huntsville danced in the streets, toasted Apollo workers and moonwalkers, and lead a rocket launch of thousands around the world as part of its celebration. As the Artemis 1 launch prepares to take humankind back to the moon, Huntsville is ready to celebrate again! Make plans to visit the Rocket City in 2021 to experience the magic of launch time, along with special events and activities.