MidCity District 
MidCity District is definitely in the running for one of the coolest spots to shop, dine, and explore in Huntsville. MidCity District is a nationally acclaimed mixed-use district located at the gateway to Redstone Arsenal and the Cummings Research Park. Cummings Research Park is the second largest research park in the United States and is the headquarters of the defense, aerospace, and tech workforce in Huntsville.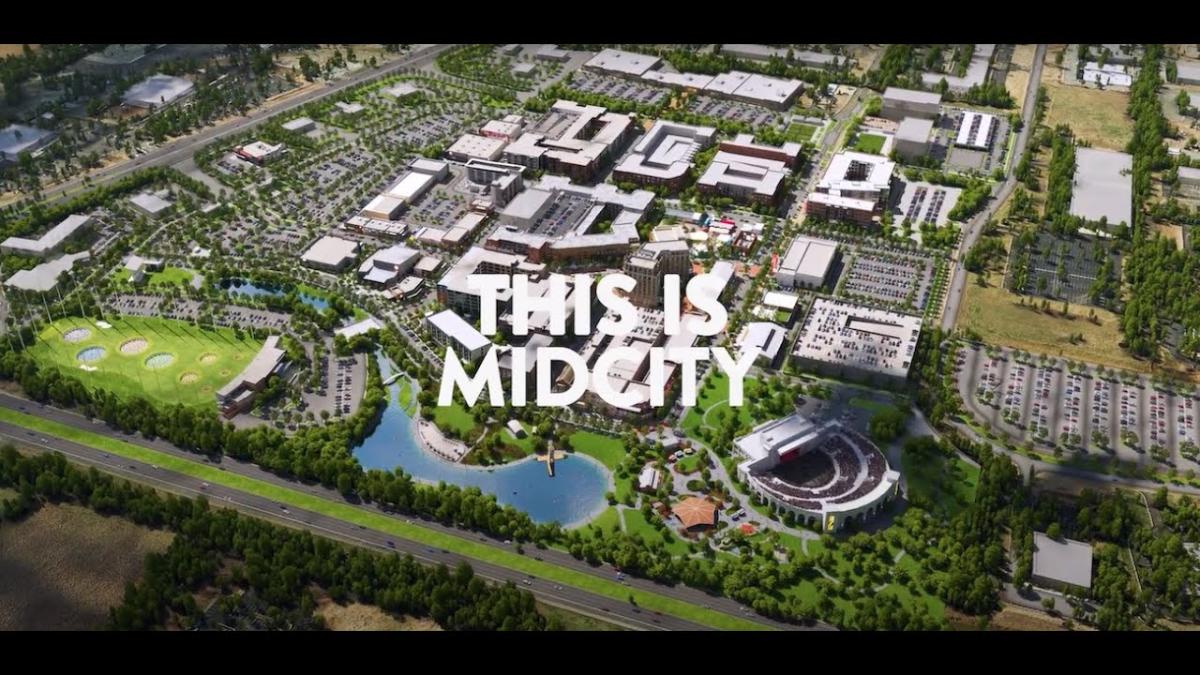 Don't let the MidCity District's proximity to these two tech hubs fool you, this district is beaming with creativity as well as innovation. Layers of colorful creations adorn the walkable streets that take you past local shops, restaurants, and all the way to the award-winning, Orion Amphitheater. 
EXPLORE MIDCITY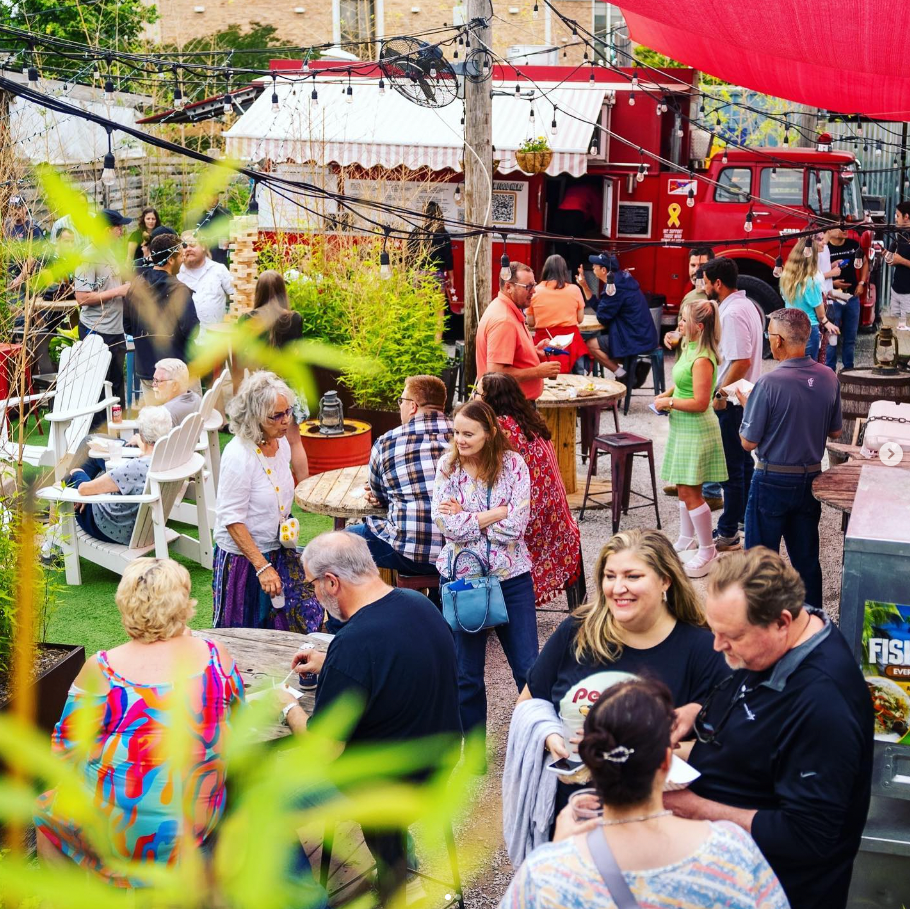 The Camp is the living brochure of The District. This entertainment and arts venue is unlike any you have ever experienced. With live music, farmers markets, chef-curated seasonal food truck menus, a two-story shipping container coffee shop, unique community events, and over-the-top decor to match every holiday - you'll always have a good time at The Camp. Stay up to date on all activities and events with The Camp.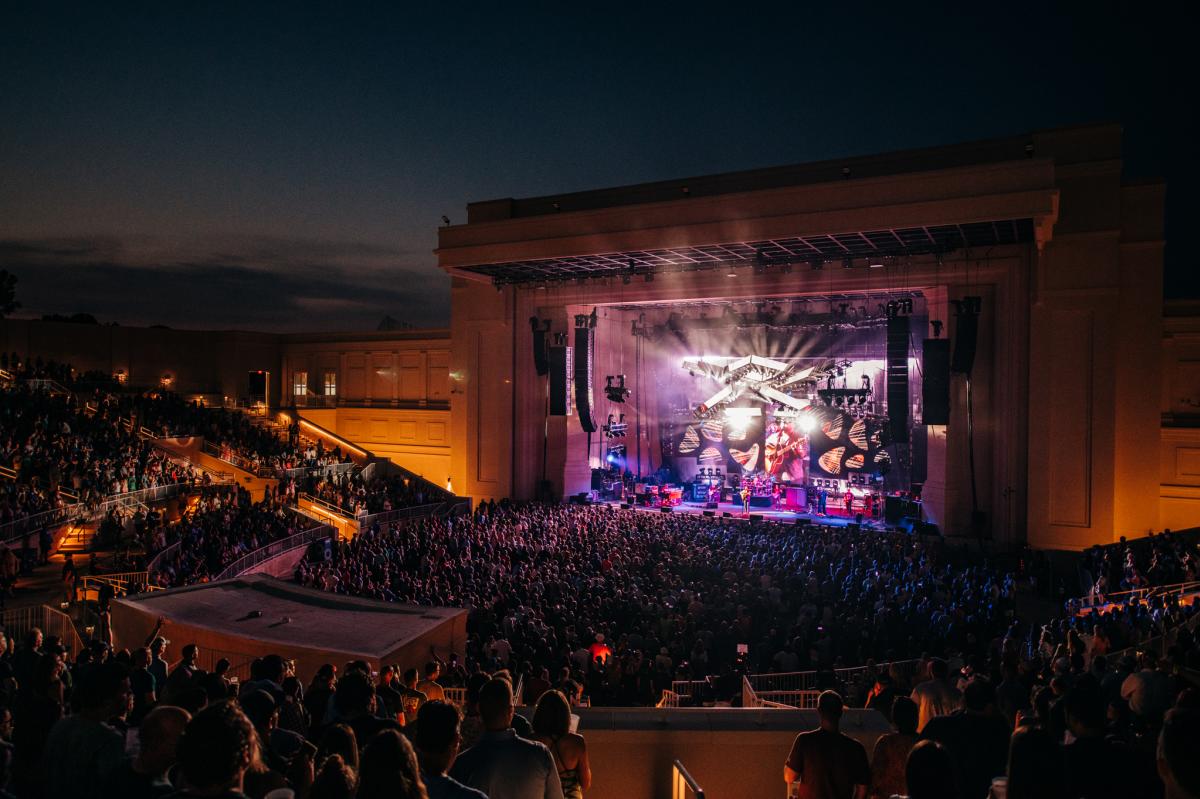 The Orion Amphitheater puts the ROCK in The Rocket City! This award-winning destination venue opened in 2022 and its fame has stretched across the country and beyond, even landing a feature in Rolling Stone magazine. This 8,000-capacity amphitheater houses more than your favorite artists. A variety of community events are held all over the Orion grounds. Is your favorite artist coming to town? Find out here.  Image Credit: Josh Weichman. 
 
Other great activities include gaming at Topgolf or Dave & Buster's, popping in local shops, exploring larger-than-life art, and of course, grabbing some good grub!
Midcity District has a wide range of activities for everyone – from rocking out with the Orion to rock climbing with High Point Climb. And if you can't find something that suits your interests, don't worry – there are always new options on the horizon for MidCity. Check out what's new and what's coming soon!