Arts & Entertainment Districts 
Huntsville offers designated Arts & Entertainment Districts to help animate urban areas of Huntsville by attracting cultural events, entertainment, and dining. To complement the outdoor activities within these districts, patrons can purchase alcoholic beverages (in special purple solo cups) and carry them outdoors to consume.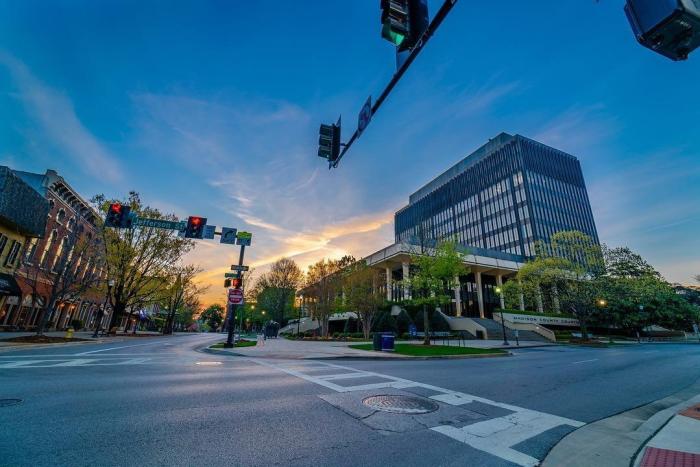 1. QUIGLEY
Boundaries: Meridian district merged into Quigley district with connections through the Gateway Greenway and along Meridian Street. Quigley encompasses the heart of downtown Huntsville, including the Courthouse Square, Big Spring Park, Von Braun Center, Huntsville Museum of Art, the Lumberyard area, and surrounding restaurants and bars. Its namesake, E.P. Quigley, was a surveyor who created a street map of Huntsville over 115 years ago.
Hours: Daily from noon to 11 p.m.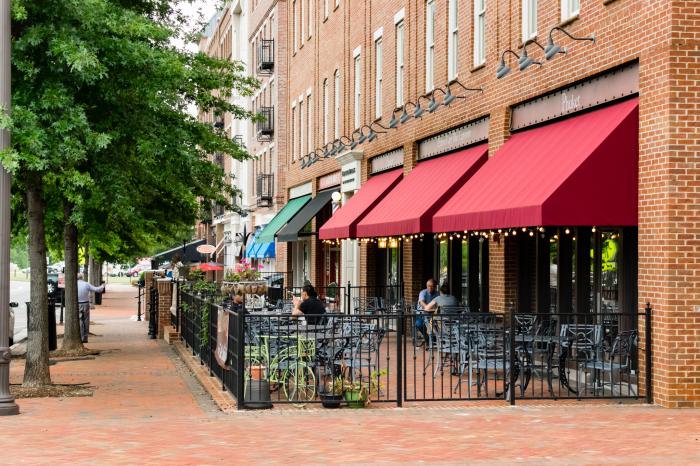 2. VILLAGE OF PROVIDENCE
Boundaries: Along Providence Main Street
Hours: Daily from noon to 11 p.m.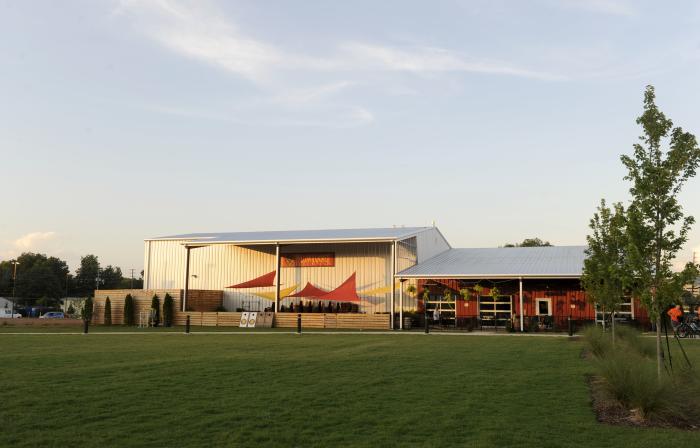 3. S.R. BUTLER GREEN & STOVEHOUSE
Boundaries: Encompasses Stovehouse and the current Campus No. 805 complex and stretches east toward downtown to include the Salty Nut brewery and several adjacent areas. It only consists of those buildings east of Campus 805 that face Clinton Ave.
Hours: Daily from noon to 11 p.m.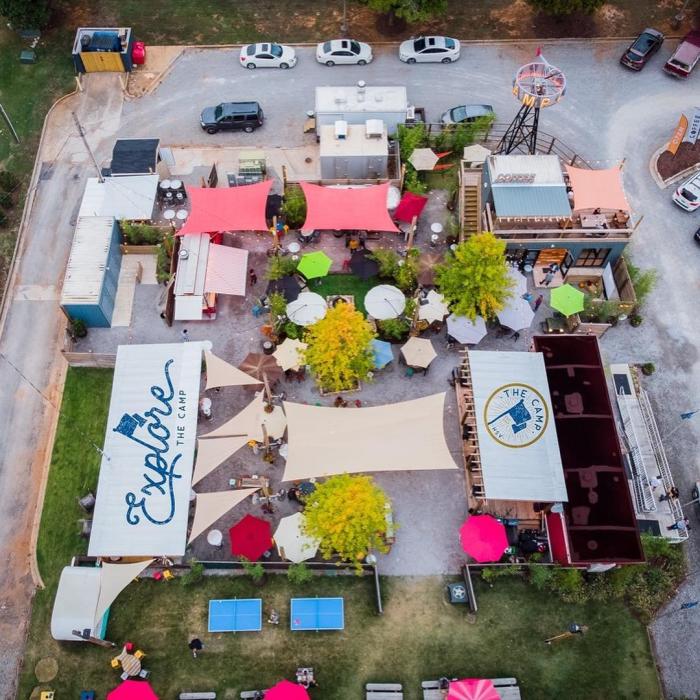 4. MIDCITY DISTRICT
Boundaries:  Research Park Boulevard to the west, University Drive to the north, and Old Monrovia Road to the east. It encompasses The Camp, Topgolf, REI, Dave & Buster's, Wahlburgers, Holiday Inn Research Park, and Twin Peaks.
Hours: Daily from noon to 11 p.m.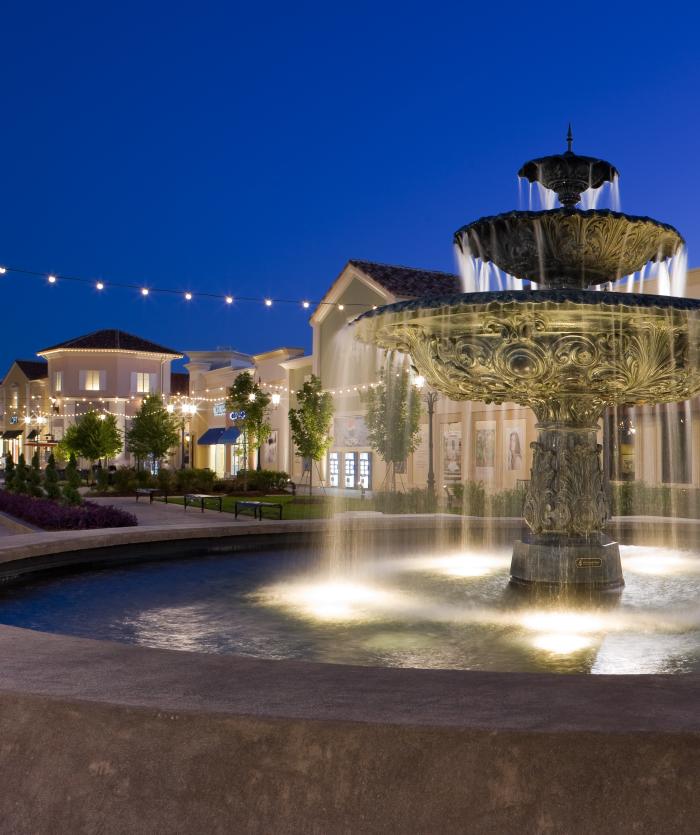 5. BRIDGE STREET TOWN CENTRE
Boundaries: Encompasses the heart of Bridge Street Towne Centre bound primarily by Governors West to the north and west, the northern boundary of the southern parking lot to the south, and Research Park Boulevard to the east.
Hours: 4-10 p.m. on Thursday; noon to 10 p.m. Friday - Sunday