Huntsville International Airport
As soon as you land in Huntsville, you'll be greeted by one of the state's premiere travel hubs: the Huntsville International Airport (HSV).
Huntsville International Airport (HSV) is a quick drive from downtown and offers non-stop service for these destinations and hubs: Atlanta, Charlotte, Chicago, Dallas/ Ft. Worth, Denver, Detroit, Houston, Orlando, Washington D.C. Dulles & Reagan National, Tampa, Charleston, SC, and Miami.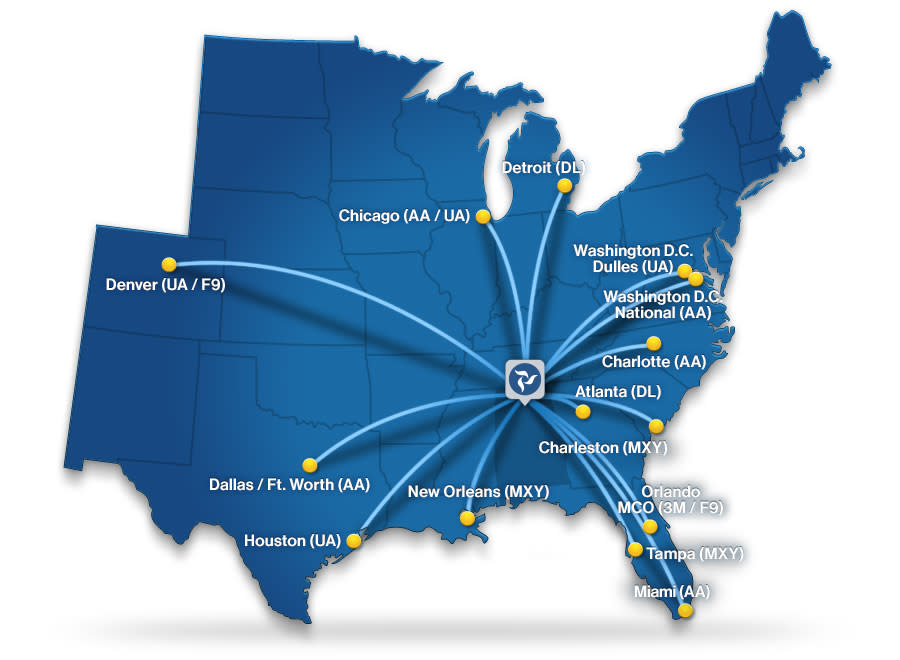 Serving more than 1.2 million passengers ever year, Huntsville International Airport is a freshly updated, easy-to-navigate port with a built-in Four Points by Sheraton Hotel, on-site dining and car rental outlets. All of this adds up to a pleasurable traveling experience.
Airlines flying out of Huntsville include:
When you arrive at HSV, stop by our Visitor Center in the baggage claim area. You'll find a friendly face to talk to about what's going on in Madison County. We also have tons of brochures and flyers at the Visitor Center – which is just the information you need at the beginning of your visit.
P.S. HSV is also a huge international cargo airport. So when you're there, keep an eye out for some interesting planes, like the Russian antonov, Boeing's 747-8 freighters, and hopefully, in the future, Sierra Nevada's Dream Chaser!