Monte Sano Art Festival
Every year, Huntsville's top artists gather in the beautiful Monte Sano State Park to showcase their work at the Monte Sano Art Festival organized by Arts Huntsville. Visitors can view and buy art pieces, listen to great music and enjoy local food. The festival is a perfectly serene destination to appreciate hand-made art and vibrant culture. Special exhibits by artists from across the country are on display in the regal Monte Sano State Park Lodge.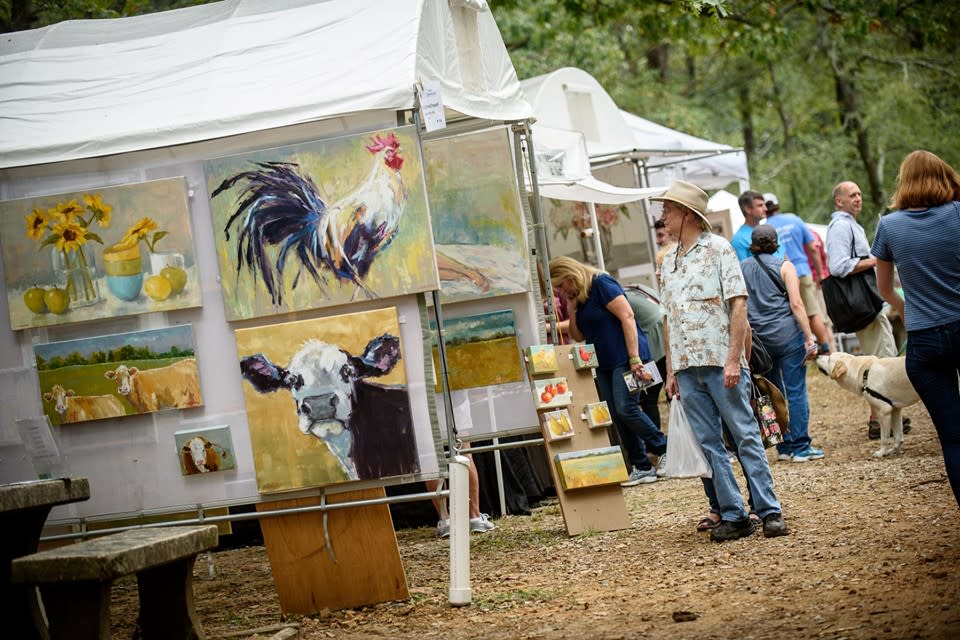 The Monte Sano Art Festival grows every year and, along with the beautiful changing leaves of the "Mountain of Health," is a beautiful tradition in which Huntsville locals and visitors love to take part.