Space Geek
Huntsville may not have launches like Florida, and our name isn't famous for astronauts having a problem like Houston, but make no mistake – the Rocket City IS space. If you see a picture of astronauts launching from Florida, they're probably riding a Huntsville rocket. If you see a picture of crewmembers working on the International Space Station, they're very likely in a Huntsville-managed module. And if you see a pretty picture of distant galaxies or nebulas, Huntsville was probably involved in the telescope that took that picture. From supporting the New Horizons mission to Pluto, to designing the rocket for human missions to Mars, Huntsville plays an important role.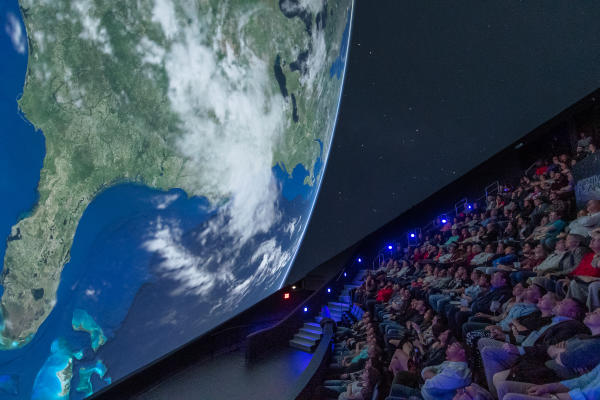 Day One
For breakfast, start your day at Shaggy's Burgers and Tacos. The name may not scream breakfast, but you won't even notice as you consume chocolate biscuits. Plus, you're super-close to the Space & Rocket Center, so you can be there as soon as they open.
If you're a space enthusiast on a personal trip to Huntsville, saying that you need to see the U.S. Space & Rocket Center is kind of like saying that if you're in San Francisco and you're a fan of bridges, you probably should check out the Golden Gate. One of the world's only three remaining Saturn V Moon Rockets, a flown Apollo capsule, a full-scale mock-up of the space shuttle stacked for launch, a new walk-through exhibit of the International Space Station, and much, much more awaits you.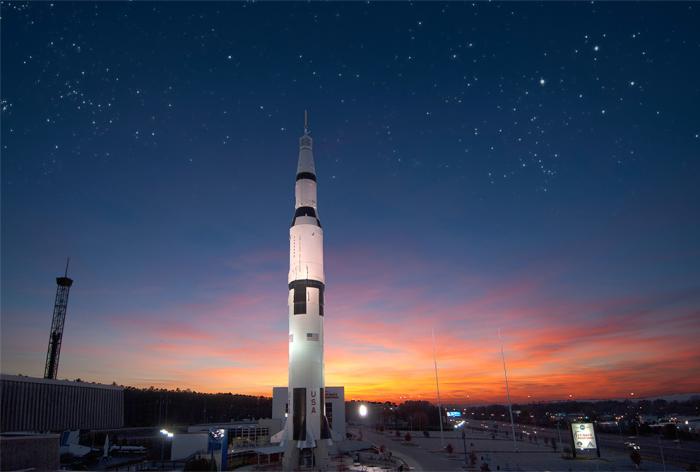 For lunch, Mars Grill at USSRC. You're not going to want to leave the museum. Eat there, and keep exploring.
When you're done there, go stroll around Bridge Street Town Centre. Shop, catch a movie, or just people-watch over ice cream or a caramel apple.
If you've happened to come on a weekend there's a program going on at the U.S. Space & Rocket Center, end your day at the bar at the Huntsville Marriott located right next to the museum, which may well offer Huntsville's best shot at running into an actual astronaut.
For supper, while you're at Bridge Street, go ahead and grab dinner. With numerous options, you'll find something to fit your tastes, and you really can't go wrong.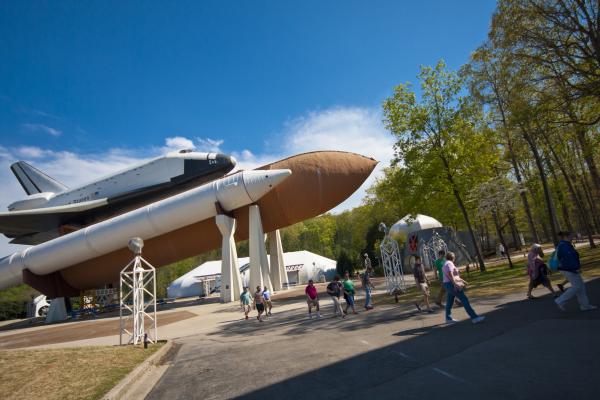 Day Two
Start your day at Another Broken Egg, with a variety of breakfast options covering a spectrum of healthiness.
During the day, spend some time (and probably some money) at Lowe Mill ARTS & Entertainment. If you're one of those space enthusiasts who skews a little nerdy in other areas, you're going to find something you want, and the shops and studios at Lowe Mill are eclectic enough that there's going to be something of interest to anyone.
Since you're at Lowe Mill, lunch will be there, too. Grab some tea at Piper & Leaf, then step inside to sample some of the culinary delights. They have everything from vegan options and crepes to pizza and artisan chocolates. 
Near Lowe Mill are two unusual Rocket City sights. Hanging on the sign outside Used Tire World is an early prototype model of the Apollo lunar lander. First Baptist Church is a product of Huntsville's rapid growth during the Apollo era, with a unique space-inspired fresco on its front, and a rocket-evoking bell tower.
On the top of Monte Sano Mountain, you'll find the Von Braun Astronomical Society's planetarium, where planetarium shows are held every Saturday night, followed, weather allowing, by gazing through their telescopes. It's what Wernher would have wanted.
You don't serve food in this city for 60 years without doing something right. For supper, get some tasty barbecue at Gibson's BBQ – a Huntsville institution.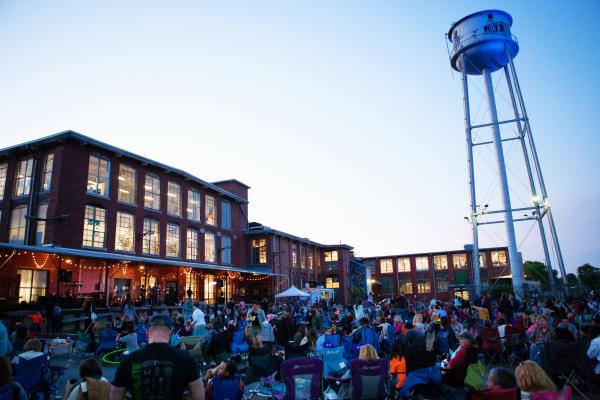 Day Three
Start your day with breakfast at The Moon Bakeshop for some out of this world pastries, breakfast sandwiches and coffee.
You'll be sitting later, so first we're going to go for a stroll in downtown Huntsville. Enjoy Big Spring International Park, and make your way past Alabama Constitution Hall Park and find the footsteps of moonwalker Alan Shepard.
Curious about space-themed food in Huntsville? Click here for a quick rundown.
Head back to the U.S. Space & Rocket Center, this time for a bus tour of NASA's Marshall Space Flight Center and the Army's Redstone Arsenal. You'll visit the science control center for the International Space Station, and learn why, up there, yesterday's coffee is tomorrow's coffee.
Also, be sure to check out the Huntsville Escape Rooms, a live escape-the-room game.
For supper, Ol' Heidelberg. Pretend you're a genuine German rocket scientist at this local establishment that's been open since men were still walking on the moon.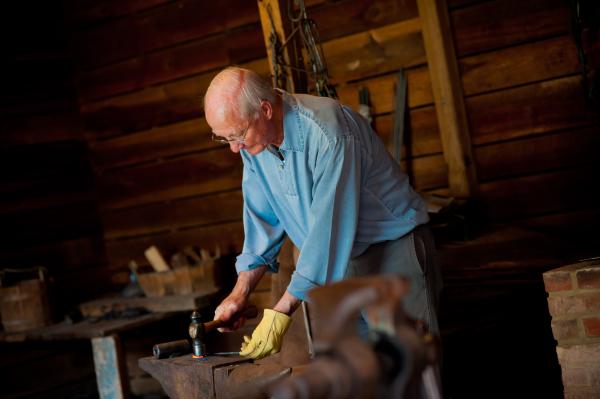 Helpful Hints
At the U.S. Space & Rocket Center, check out the Field Guide to American Spacecraft for even more information about some of the displays.
Honorable Mention
This itinerary gives you a broad overview of Huntsville. If you want the REAL three-day space enthusiast experience, book one of Space Camp's adult Space Academy programs.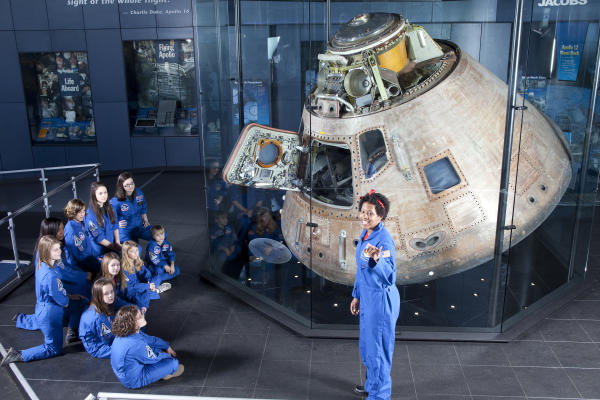 Potpourri
If you're coming into town from the north, or don't mind the scenic route, stop by the Alabama Welcome Center at the Tennessee state line on I-65. There are only two Saturn IB rockets remaining in the world, and this is the only one displayed standing up.
Bio:
David Hitt is a native of Huntsville  who enjoys telling the stories of his hometown. He works in strategic communications for NASA's Space Launch System, the rocket that will send astronauts to Mars and prove once again that nobody builds 'em like the Rocket City. David tells Huntsville history stories at the Huntsville Ghost Walk, Constitution Village's downtown trolley tour, and the Maple Hill Cemetery Stroll. He's the author of two books on space history, "Homesteading Space" and "Bold They Rise" and is the director of the Comic Science Improv comedy troupe.