Where are all my Texans? This is specially for you! I recently visited my family in Houston and was reminded of the incredible Tex-Mex breakfast cuisine you can find there. It is customary for many to wake up early and get in line for breakfast burritos or tacos. Some local carnicerias or meat markets even open as early as 4 a.m. to ensure their loyal customers grab a bite to eat before working in the Texas heat. For a foodie like me who also lived in the lone star state for a few years, I knew I had to find something similar here in Huntsville and the surrounding areas. Grab your cowboy hat and get ready to try some incredible Tex-Mex inspired burritos and tacos!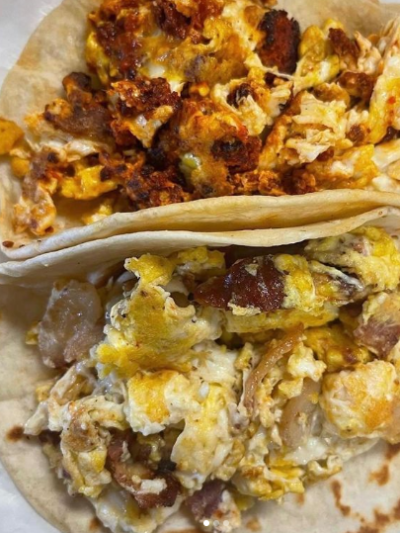 Photo Credit: Teresita's Tamales
Did you know that Teresita's now serves breakfast? If you live in the Madison area, this is the breakfast spot for you. Not only are they known for their incredible and tasteful tamales that first became popular when Teresita self-taught herself how to make them, but now, you can also have a taste of their filling breakfast selection. Breakfast items include burritos, tacos, and quesadillas. Sausage, bacon, or chorizo is available as your choice of meat and all orders come with red and green salsa. Pick your choice and get ready to indulge in a breakfast that will make you come back for more. Breakfast is available starting at 8 a.m.

If you are looking to find a breakfast spot in the Huntsville area, then I recommend going to visit Taqueria El Palomino. Located at 518 Jordan Ln, Taqueria Palomino's menu includes a breakfast section that offers a burrito, as well as breakfast tacos. I highly recommend ordering the burrito. It was one of the best ones I've tried! The breakfast selection also offers an ample variety of scrambled egg plates with different toppings. All egg orders come with a side of rice and beans. Doors open at 10 a.m. for those looking to have a late morning breakfast or brunch. Don't worry though, the breakfast menu is available upon request all day long. All payment options accepted.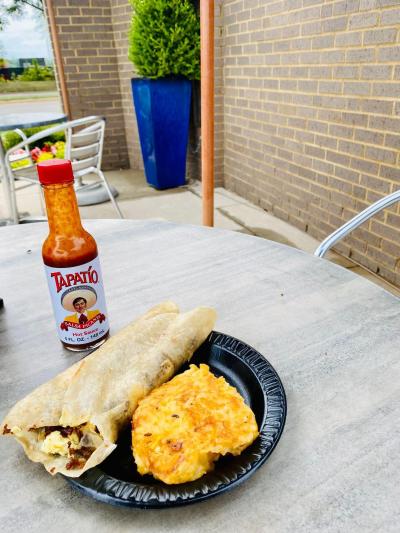 Shaggy's is a breakfast burrito choice you can find in the MidCity area. Their menu includes burrito combos that are served on a fresh flour, whole wheat, or corn tortilla. Combos include cheesy brown potatoes and coffee or a soft drink. If a combo is not what you are looking for, then you can just order the burrito. However, I tried their cheesy brown potatoes and they were a nice addition to my breakfast. This is for the early risers as Shaggy's doors open at 6:30 a.m. Dine in, drive-thru, and delivery options are available.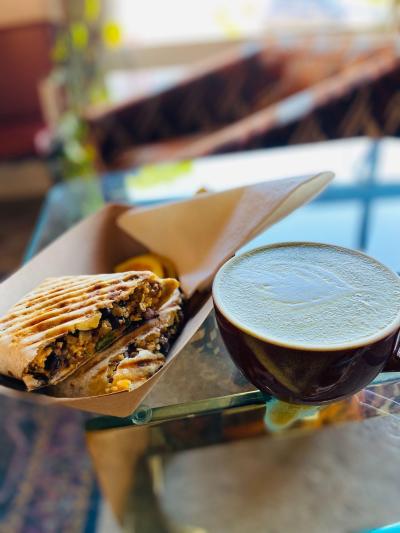 According to Gold Sprint's website, their breakfast burrito is the best one in town! Located in the Lowe Mill ARTS & Entertainment district, Gold Sprint invites you to take a seat in their unique coffee shop that gives off '70s and '80s vibes. This was my first time visiting them and I will definitely be returning. I tried their popular breakfast burrito along with the Signature Matcha Latte, and it was a great combination. Their burrito is a blend of scrambled eggs with spicy breakfast sausage, cheddar cheese, and cilantro. The mixture of ingredients is warm and comforting. Your order comes with a side of fruit which reminded me of the authentic breakfast dishes served in Mexico. Doors open at 7 a.m.
I hope you discover a new breakfast burrito location from the ones shared. I am still on the hunt to find more for future reference. Breakfast burritos and tacos are extremely unique and tied to the state of Texas, but I am sure there are more hidden gems selling the most important meal of the day. Buen apetito!