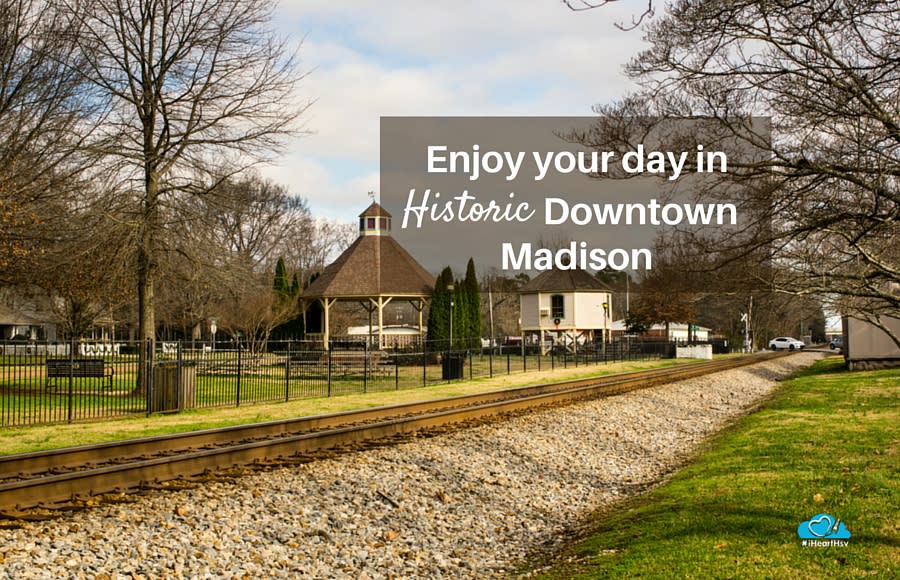 Tucked away at the heart of the City of Madison is historic downtown Madison. Once called Madison Station for the 1850s era Memphis and Charleston railway depot built there, the old town, residences and railway tracks are still in use and thriving. Today, downtown Madison is a slice of Southern Americana with delicious food and unique shopping.
Here are a few stops and shops to keep you busy, as well as some great things to do when you're spending the day in historic downtown Madison.
A Taste of Madison
A local Madison favorite, Main Street Café offers up traditional and modern Southern cuisine for lunch, Monday through Saturday, in a full service setting. Located in one of Madison's former City Halls, you can even eat inside an old jail cell.
For a simple lunch or a family friendly atmosphere, Sady's Bistro features local food when possible, including Huntsville's favorite bread, Fred Bread.  Sady's serves a variety of sandwiches, coffee and tea, and breakfast all day until 6 p.m., Monday through Saturday.
Old Black Bear not only serves up tasty local beer, brewed on the premises, but also Alabama Gulf seafood and Tennessee Valley meats and vegetables for lunch and dinner, Tuesday through Sunday. Burgers, entrees and a kid's menu are comfort food with a regional twist, served among décor that's a mashup of mountain rustic and contemporary sleek.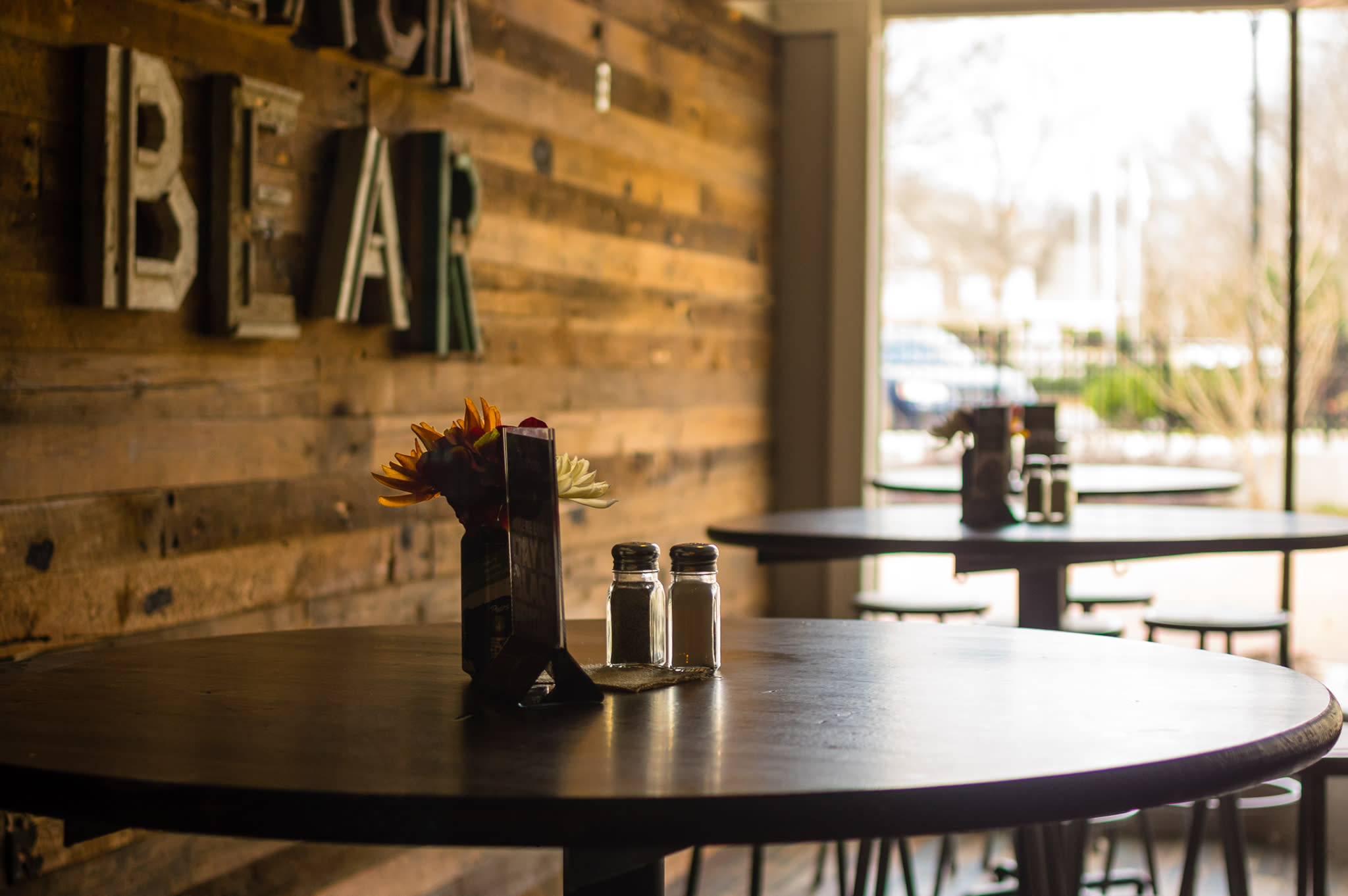 Boutique Shopping
Looking for something special for your home?  Noble Passage Interiors has furniture, accessories, home décor and even clothing and accessories.
If vintage is more your style, Madison Station Antiques is located in one of the original buildings downtown and offers a range of vintage wares from tiny hat pins to large furniture.
If you are dressing up the young ones, Tiny Hearts Boutique has them covered in cute ruffles and cheerful colors.  Just Go Bananas has accessories and clothing for kids and juniors.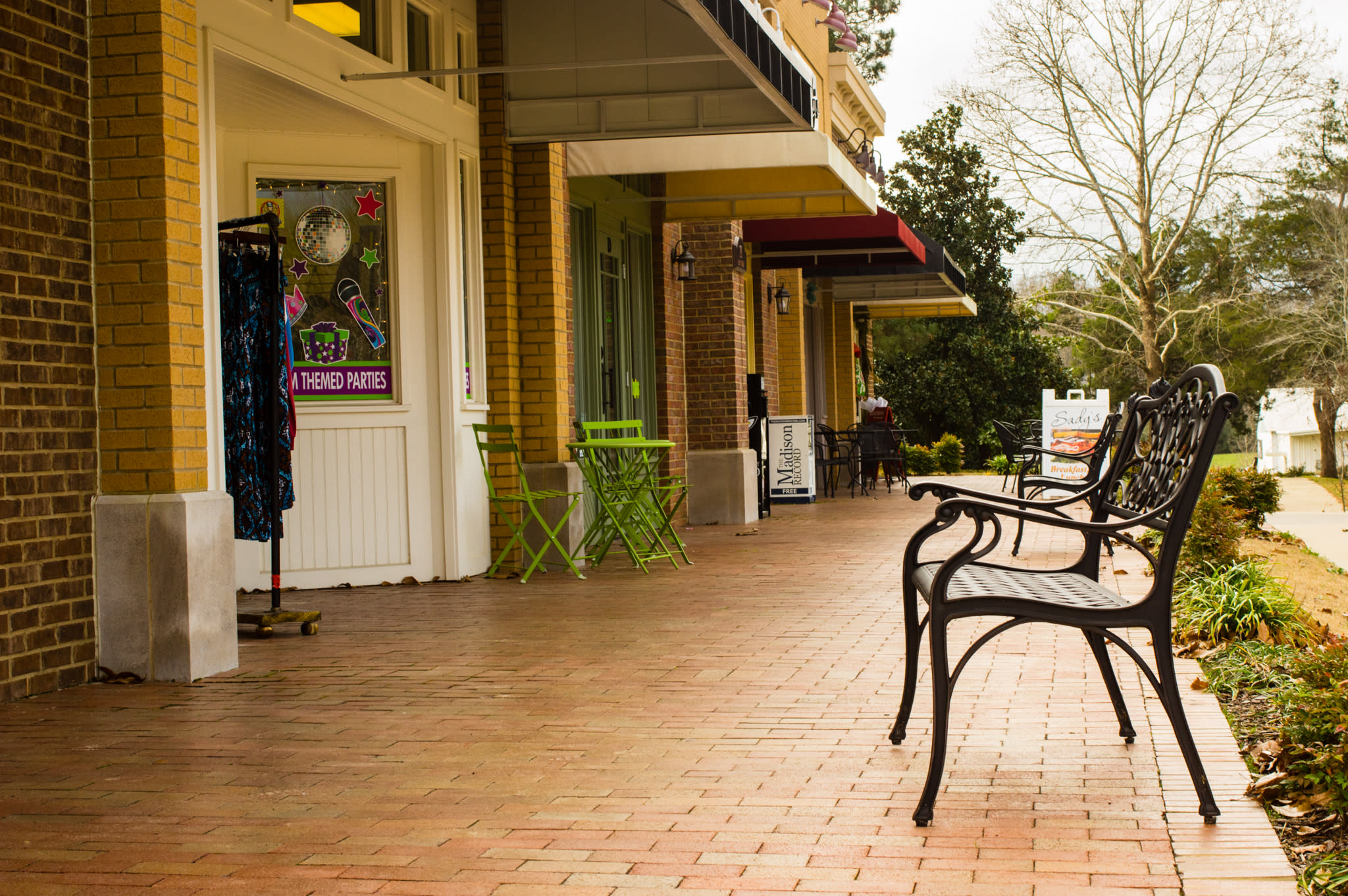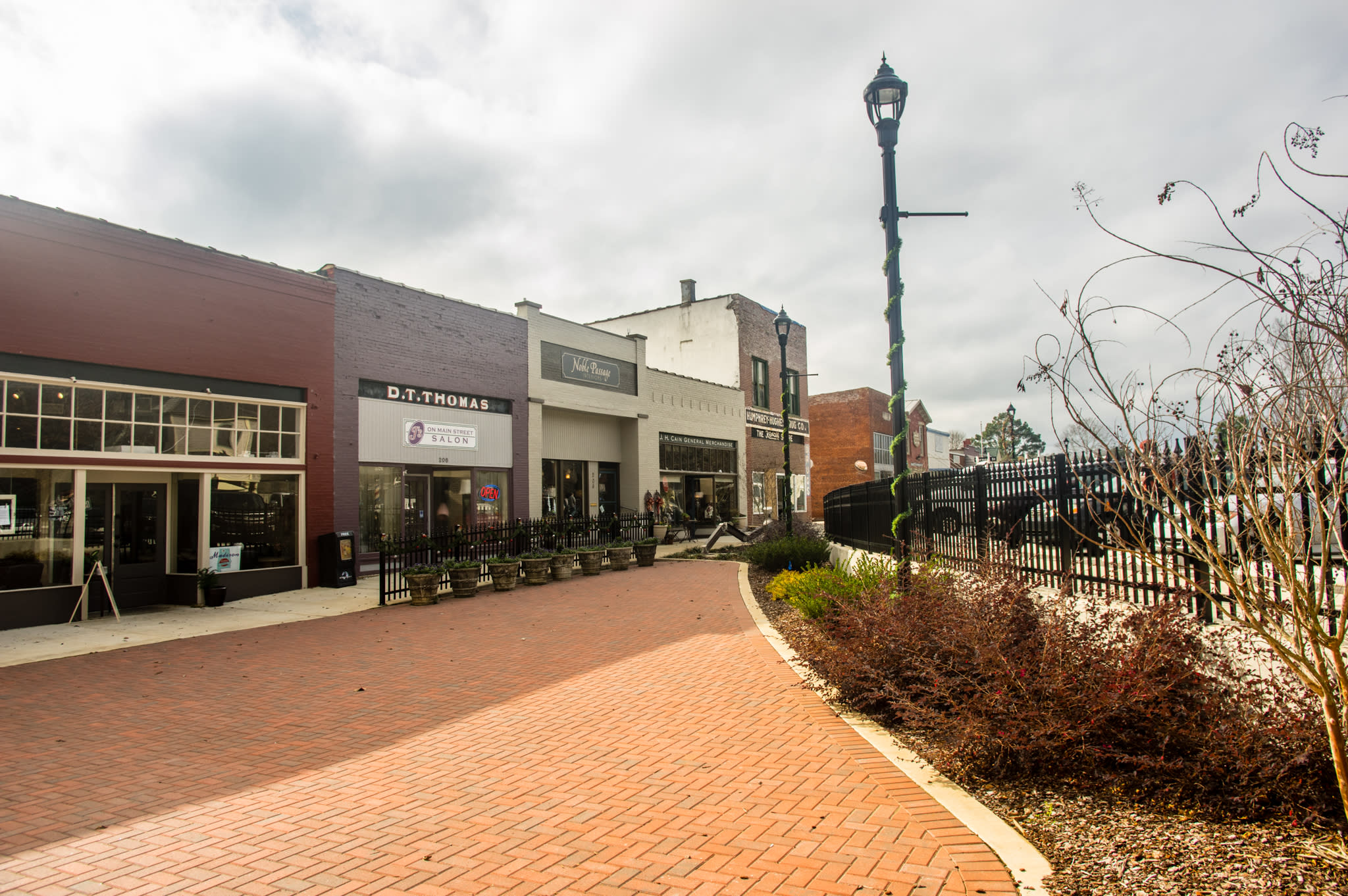 Relaxation
Grab an iced tea to go at one of the cafes, or a sweet treat from Whistlestop Sweet Shop, and sit at one of the many sidewalk tables. Or, venture out to the shady gazebo and park benches on the lawn. Trains run about every hour, so train lovers are almost sure to see one go by.
Get away to a slice of small town Southern charm without traveling far in historic downtown Madison.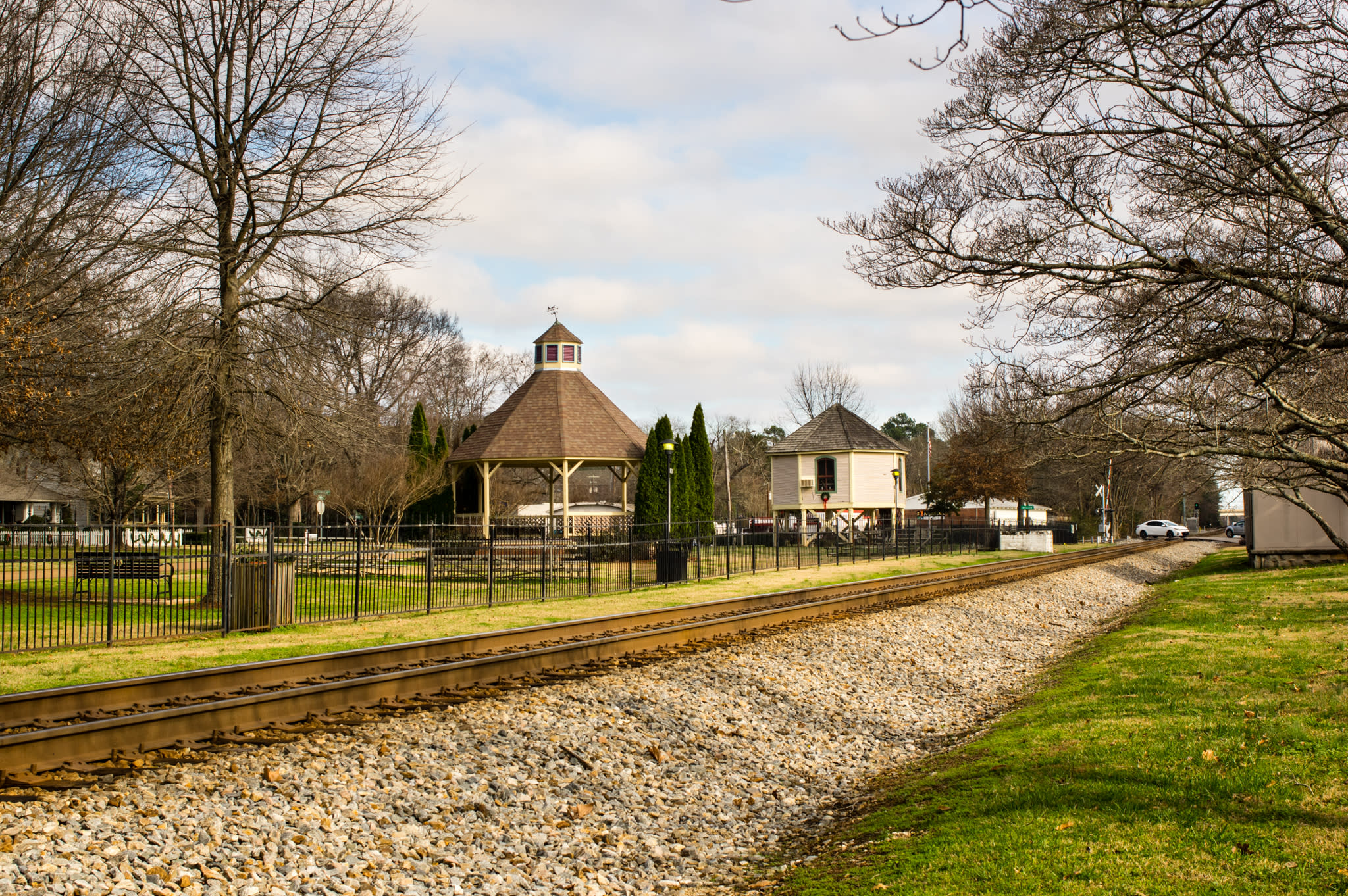 Did we miss any stops or shops for when you're in historic downtown Madison? Let us know by commenting below!