2022-2023 Destination Guide Released by the Huntsville/Madison County Convention & Visitors Bureau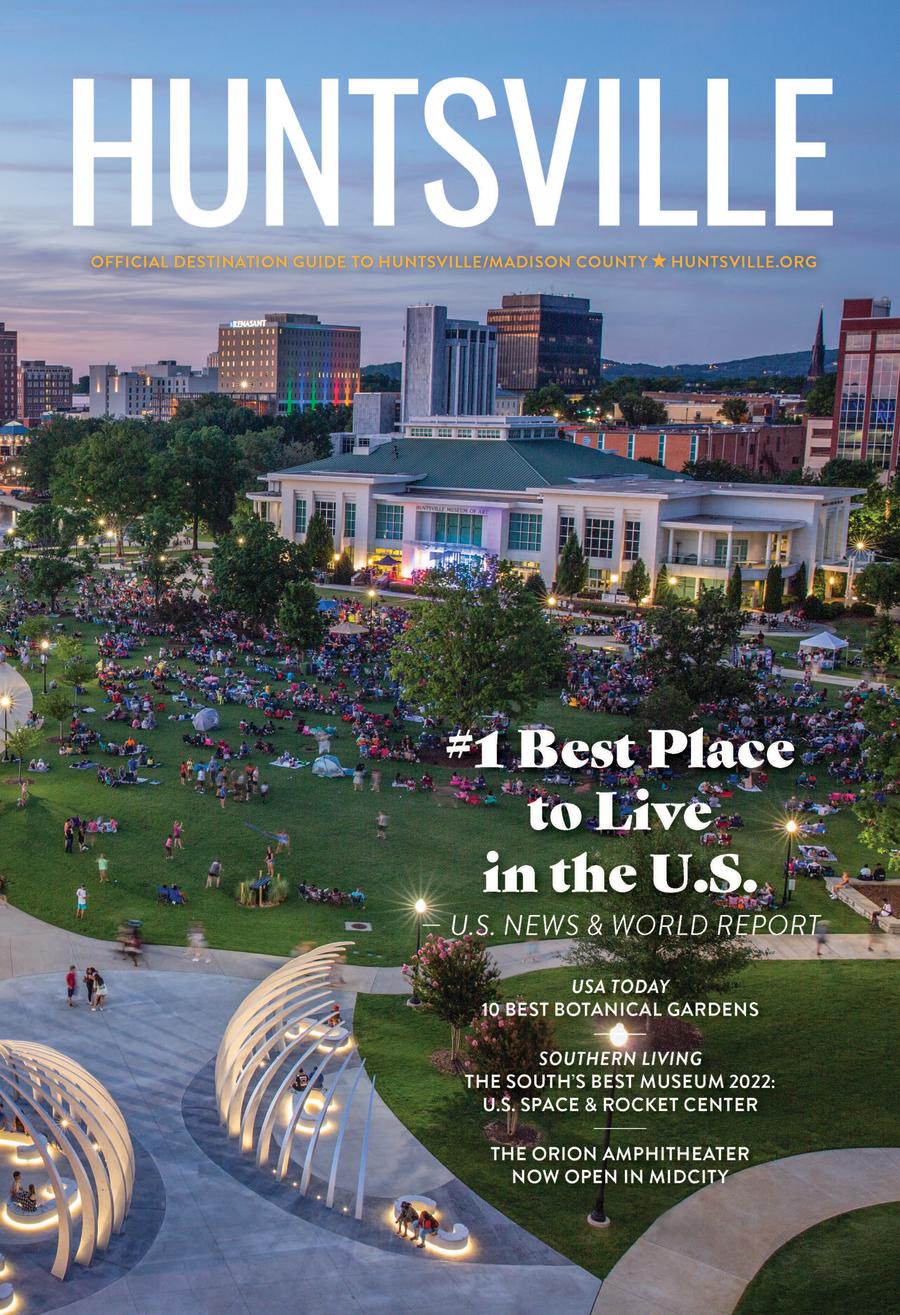 FOR IMMEDIATE RELEASE 
October 25, 2022
(Huntsville, AL) – The Huntsville/Madison County Convention & Visitors Bureau (CVB) announces the release of the 2022-2023 Destination Guide, available in print and digitally.
The Destination Guide serves as the CVB's main fulfillment piece, distributed free to visitors through Alabama Welcome Centers, Huntsville/Madison County attractions and hotels, online, via mail requests, and at the Huntsville/Madison County Visitor Center® in downtown Huntsville and visitor information kiosk at the Huntsville International Airport.
The guide provides visitors with information once they are in-market and inspires individuals and groups to select Rocket City as their next destination. This comprehensive, primary resource for those traveling to Huntsville includes information on local attractions, restaurants, bars and breweries, arts and cultural offerings, historical points of interest, annual events, transportation, lodging, retail, and new developments coming to the area.
"The main function of the CVB is to serve as the primary visitor resource for all things Huntsville/Madison County," said Judy Ryals, President/CEO of the CVB. "Whether people are coming to the area for a vacation, convention, field trip, or as part of an international tour group, we aim to ensure that their experience is a positive one, and the Destination Guide is one of our top resources to assist in completing their mission while in Rocket City."
View the 2022-2023 Huntsville/Madison County Destination Guide digitally, pick up a free copy, or complete a form to request a printed copy by mail.
For more information, contact Lori Leonard, Director of Marketing, at 256.551.2294 or lori@huntsville.org.
###
The Huntsville/Madison County Convention & Visitors Bureau (CVB) is a non-profit 501(c)(6) organization that was developed in 1970 to create economic growth by marketing the community as a top-of-mind convention and visitor destination. As the official city/county agency which promotes the area as a tourist destination and convention site, the CVB works with an array of hospitality industry partners to market our destination to visitors of all types.