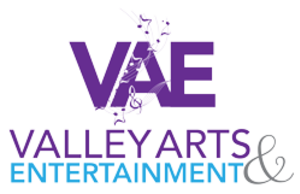 Huntsville— July 18, 2019 — The  6th Annual Alabama Women in Jazz Festival (2019) announces kick off ceremonies on Friday, September 6 at UAH Roberts Recital Hall. Joining us is our very special guess Miss Alabama: Tiara Pennington the newly crowned Ms. Alabama, along with a host of female musicians, guests and, a historical journey highlighting Alabama women musicians of the 200th birth of Alabama. We are excited to be an endorsed by the 200 Bicentennial Committee. On Saturday, September 7, our emcees are Abby Kay host of the Most Music Morning Show on Mix 96.9, of 96.9 and Ms. Janae McDowell (formerly WJAB), who now has her own podcast called Jazz Pieces. Additionally, on Saturday, September 7, Ms. Tennessee Valley: Chandler Mordedai will help us to kick off our festival on the west lawn near the Conference Training Center at 1410 Ben Graves Drive. lineup of performers includes Jolanta Wilson and the Letron Brantley Group, a fabulous trombonist (who originally hails from Gadsen, Alabama) and  her 5-piece jazz band, the Women of the Huntsville Concert Band, 12 great local females musicians with a little big band presentation, and , a newcomer bringing in a pure taste of Latin from Rio De Janerio, MAXIMA, songwriter composer will open the festival. More performers are being confirmed and will be announced.
Jolanta Wilson will present a trombone Masterclass for students Saturday morning, September 7, at 10:00 a.m-12:00 pm. All are welcome to participant, but only 15 can participate in the workshop. If you have female and male students who play trombone or would like to play trombone and would like to participate in this workshop, please call us at (256) 262-7911 to signup and get more details.
In the event of rain all activities will be moved inside to Charger Union located at 4705 Holmes Avenue corner of Holmes and John Wright Drive.  There is lots of FREE parking for everyone and easy wheelchair accessible. All the fun starts at 3pm. Food vendors, merchant vendors and lets of great jazz music is coming with an exclusive lineup of top local and regional and international female musicians. The Alabama Women in Jazz Festival is the only and longest running women's music program, focus on jazz in North Alabama.
"GET those lawn chairs out, register now, Get your tickets at valleyartsandentertainment.org. 18 years and up pay entry fee. UAH students with current ID is free. UAH is a smoke free campus. Sorry pets are not allowed.