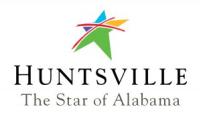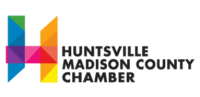 MEDIA RELEASE
May 31, 2023
Big Sports Week Makes A Big Impact Across Huntsville
Four major events lead to more than $4 million in economic impact during the holiday
HUNTSVILLE, Ala. – As the eyes of the world descended on the Rocket City for the UCI Para-Cycling Road World Cup, there were more sporting events happening throughout the week that made a significant economic impact on the community.
                Major League Fishing hosted its Sponsor Pro-Am Tournament on Monday and Tuesday, the RunningLane Track Championships took over Milton Frank Stadium on Friday and Saturday. At the same time, the USTA Southern Pro Circuit Championship lasted the entire week at the Athletic Club of Alabama. 
The action in Huntsville was accentuated with home games for Huntsville City FC, a 5-game homestand for the Rocket City Trash Pandas, and the popular Cotton Row Run on Memorial Day.
                "This week was a great showcase for Huntsville and the ability of our community to not only host major events but multiple events simultaneously," said Mark Russell, executive director of the Huntsville Sports Commission.  "Having great partners enables our community to accomplish great things."
                The four events combined generated $4.2 million in economic impact for Huntsville, generating more than $318,000 in taxes.  More than 6,100 room nights were recorded between the four events in Huntsville and Madison County hotels.
                "We love having groups visit Huntsville, and this past week gave our city a tremendous showcase that engaged visitors from around the world for the first time," said Judy Ryals, President/CEO of the Huntsville/Madison County Convention & Visitors Bureau.  "The success of this past week is a credit to the teamwork throughout Huntsville to make great things happen."
                The Para-Cycling Road World Cup brought 3,700 hotel rooms and an economic impact of $2.4 million to the area, with some teams staying more than a week in preparation. Thanks to the efforts by the Huntsville/Madison County Chamber of Commerce and Cummings Research Park, there were 350+ athletes representing 41 different countries participating in the event.
                "Hosting the Para-Cycling Road World Cup and introducing the teams and competitors from around the world to our great city carries our message that Huntsville is a great place to live, work and play," said Chip Cherry, CEO of the Chamber.  "Events like these are tremendous tools for our economic development activities as we show our city's commitment to a wide array of meaningful quality of life events."
###
The Huntsville/Madison County Convention & Visitors Bureau (CVB) is a non-profit 501(c)(6) organization that was developed in 1970 to create economic growth by marketing the community as a top-of-mind convention and visitor destination. As the official city/county agency which promotes the area as a tourist destination and convention site, the CVB works with an array of hospitality industry partners to market our destination to visitors of all types.