Convention & Visitors Bureau welcomes new Vice President of Conventions
CVB makes two additional hires; expands staff
FOR IMMEDIATE RELEASE
June 26, 2018
(Huntsville, AL) – The Huntsville/Madison County Convention & Visitors Bureau (CVB), has welcomed a new Vice President of Conventions, Jamie Koshofer, to their full-time staff. Koshofer previously served as the director of sales and marketing at the Westin Huntsville.
Prior to his tenure at the Westin Huntsville, Mr. Koshofer moved through the ranks in various Atlanta, GA, hotel positions, starting as a senior sales manager at the Emory Conference Center Hotel and then on to director of national accounts for the Saddlebrook Resort. During his time at the Westin Huntsville, they were recognized as one of the "best hotels in Alabama" by the Birmingham Business Journal.
The vice president of conventions oversees the CVB's conventions department, which works to promote Huntsville/Madison County as a premier destination for meetings, conferences, tradeshows, and other events. The conventions team services a wide variety of markets, including government/military, sports, education, family reunions, religious, corporate, and multi-cultural groups.
Over the past year, the CVB has worked to bring major events to the Rocket City, such as the Alabama State Games, the Association of the United States Army (AUSA) Global Force Symposium, Genomic Medicine and Travel Blogger Exchange (TBEX) North America conferences.
In 2017, travel and tourism to Huntsville/Madison County reached its highest levels ever, bringing in $1.3 billion in economic impact. This includes business travel, which accounts for roughly 45% of the overall total travel coming to Madison County.
"Mr. Koshofer's extensive background in the hospitality industry has provided him with the skills and expertise needed to continue our team's strong record of success. We are excited to have him join us and look forward to taking Huntsville's reputation as a top meetings destination to the next level," said Judy Ryals, President/CEO of the Huntsville/Madison County CVB.
"Huntsville/Madison County is an amazing destination to promote, and I am very excited to be joining this great team. I look forward to helping spread the word about our community and all we have to offer as a meetings destination," said Koshofer.
The CVB has also made two additional new hires over the past months including Beth Ridgeway, who joined the staff in April as a social media specialist, and Mark McCarter, who also joined in April as a convention sales manager.
Ridgeway oversees the social media presence of the CVB on the various platforms. Her experience includes both digital content and social media management for several local companies including iHeartMedia, Rocket City Mom and WAFF 48 News. She is the first social media specialist for the CVB, expanding the Bureau's marketing department to three full-time staffers.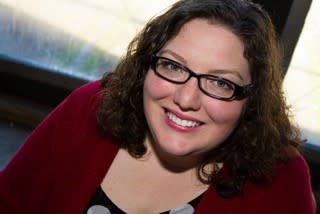 McCarter is responsible for the sports, fraternal and education markets. Prior to joining the CVB, Mark had an extensive career as a sportswriter, editor and author.  Mark is the recipient of numerous awards and honors including his induction into the Chattanooga Area Sports Hall of Fame in 2012 and the Huntsville-Madison County Athletic Hall of Fame in 2015.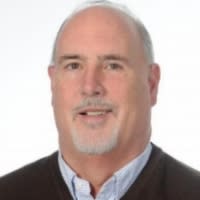 Contact information for Koshofer, Ridgeway, and McCarter is listed below:
Jamie Koshofer, Vice President of Conventions: jamie@huntsville.org, 256.551.2223
Beth Ridgeway, Social Media Specialist: beth@huntsville.org, 256.551.2355
Mark McCarter, Convention Sales Manager: mccarter@huntsville.org, 256.551.2334
For more information, contact Kristen Pepper, CVB Marketing Manager at 256.551.2294 or kristen@huntsville.org.