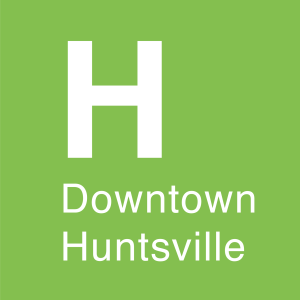 (Huntsville, AL) - Downtown Huntsville Women in Music Weekend returns August 15th–18th to Downtown Huntsville. This event will feature over 30 female musicians performing at over 20+ Downtown venues over the course of 4 music-filled days. As one of the largest women in music weekends in the Southeast and the largest in Alabama, Huntsville will be showcasing some of its best talent.
"One of the largest Women in Music festivals returns to Downtown Huntsville with more musicians, more venues, and new signature events each evening plus the first Women in Music Weekend pub crawl thanks to our friends at Star 99.1. Spend a single day or the entire weekend in Downtown Huntsville and hear some of the best musicians in the Southeast perform all around the Rocket City Center" said Chad Emerson, President & CEO of Downtown Huntsville, Inc.
Thursday, Friday, Saturday and Sunday (August 15th – 18th) during various times, the public will be able to visit local venues, listen to wonderful concerts, help support women in music and enjoy Downtown Huntsville.
Judy Allison, who helped plan this year's Women in Music Weekend and is a returning artist said, "I'm looking forward to the opportunity to build stronger community connections through local music events. I'm also pumped about the diversity of genres this year! We have R&B, Americana, Soul, Hip Hop, Punk, Rock, Gospel and a Singer-Songwriter event all in one weekend!"
Get social by using #WomenInMusicHSV.
For more information about the musicians, schedule changes and venues please visit the Facebook event page or Downtown Huntsville, Inc's Women in Music web page.
Curious about a musician or want to connect with one? Please contact Hayley at Hayley@downtownhuntsville.org or 678-588-8860.