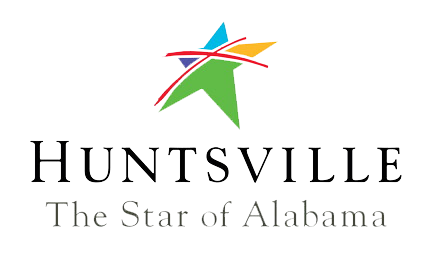 June 24, 2019
(Huntsville, AL) – Mayor Tommy Battle and Huntsville Parks & Recreation Director Steve Ivey encourage Huntsville citizens to enjoy Parks & Recreation Month with the #GoPlayHsv challenge.
In celebration of Parks & Recreation Month, the City of Huntsville will be hosting events and activities and sharing these on the web and social media using the hashtag #GoPlayHsv.
Whether you are a mom interested in activities for the kids, a recent graduate looking for more outdoor exercise options, or a retiree wanting to meet new people, you can find what you need from the City's many Parks and Recreation offerings.
Get your play on by joining an athletic league. Prepare yourself for play by using your neighborhood recreation center's exercise equipment or taking part in a Zumba class. The big question is – How do you #GoPlayHsv?
"The City has been investing more resources into our parks and recreation offerings because we know these amenities directly impact a high quality of life," said Mayor Battle. "There is more to do here than ever before, and we're excited to showcase all the fun things available in Huntsville."
Weekly challenges
July 1 – July 7: All About Events.
Tell us your favorite event to enjoy in Huntsville parks or recreation spaces.
July 8 - July 14: Rockin' Recreation.
Parks, playgrounds, aquatics or group exercise classes. How do you #GoPlayHsv?
July 15 - July 21: Getting Centered.
What activities do you enjoy at your local recreation center?
July 22 - July 28: Game On.
From disc golf to baseball, what are your favorite Huntsville athletics to play?
July 29 - July 31: Blooper Reel.
We've all been there. Show us a picture at a Huntsville park or recreation center when things didn't go quite as planned.
How to participate
Snap a photo, shoot a video and post on your social media platform of choice using the hashtag #GoPlayHsv. Take a picture with our traveling #GoPlayHsv photo cut-out, designed by local artists Sheena Setayesh and Payton Brown! City Council Members are joining the fun by posting Instagram stories each week about their favorite activities.
Each week, a winner will be selected to receive a special prize pack from local businesses.
Why it matters
Ever heard the phrase "work hard, play hard?" Of course, you have. Countless studies have proven the mental and physical health benefits of enjoying nature and taking part in exercise activities, whether they be a run on a greenway, walk in a park or a game of pick-up basketball. It just feels good.
Parks, greenways, athletic leagues and recreation centers are a big part of what people refer to as the 'quality of life' of a place, and we think Huntsville has a lot to be proud of in this area. With 65 + parks, 11 recreation centers, eight youth athletic leagues, two aquatics facilities, three splash pads and four dog parks, the Rocket City has much to offer its residents and visitors.
"The goal of the #GoPlayHsv campaign is to make Huntsville knows about these offerings," said Steve Ivey, Parks & Recreation Director. "We want to empower our residents with all of the information they need to enjoy our City's parks and recreation amenities."
Challenge accepted
These organizations and individuals have accepted the #GoPlayHsv challenge and will be documenting their progress on their social media channels.
Follow along to see how they're doing!
Huntsville Young Professionals
Huntsville-Madison County Convention and Visitors Bureau
For more information follow Huntsville Parks & Recreation on Facebook and Instagram or go to HuntsvilleAL.gov/GoPlayHsv.