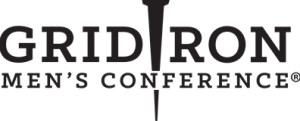 DECATUR, AL— Phil Waldrep Ministries is bringing their annual Gridiron Men's Conference to Propst Arena at the Von Braun Center for the event's 10 year anniversary in June 2020.
"We are excited to announce that Gridiron Men's Conference will be moving to Huntsville next year," said Phil Waldrep, founder of Gridiron. "The Propst Arena will bring a refreshing change to the event and Huntsville offers a wide variety of convenient lodging, dining and recreational options for our attendees."
The event will begin Friday night, June 19 and will conclude on Saturday, June 20, 2020.
Event special guests include Rick Burgess of the "Rick and Bubba Show," Bible teacher and founder of the broadcast ministry "Turning Point,"  Dr. David Jeremiah and founder of 'Men's Leadership Ministries,' Steve Farrar. Comedian Larry the Cable Guy will be sharing his testimony. Charles Billingsley will lead worship and speaker, author, and founder of Phil Waldrep Ministries, Phil Waldrep will also be sharing.
"We want Gridiron to be a place where generations of men can come together to worship, pray and feel a sense of community," said Waldrep. "We have seen many fathers and sons of all ages come year after year for that special experience leading up to Father's Day. We are looking forward to the new memories that will be made at Gridiron in Huntsville." 
The move to Huntsville comes after the BJCC's announcement to temporarily close Legacy Arena for renovations. Gridiron first began in Tuscaloosa, Alabama, in 2010 and has been at the Birmingham Jefferson Convention Complex in Birmingham, Alabama since 2013.
"We looked at other facilities in the Birmingham area, venues in Nashville and Atlanta, but Huntsville offered the competitive pricing and incentives we needed for our event," said Barry Roberts, Director of Conferences at Phil Waldrep Ministries. "Based on the initial positive feedback pertaining to the move to Huntsville, The Propst Arena could absolutely become a yearly site for Gridiron."
Prominent past guests include Tim Tebow, Si Robertson, Charlie Daniels and Dave Ramsey.
Gridiron Men's Conference seeks to build Christian leaders out of men in their communities, workplaces, churches and most importantly, their homes. Gridiron is an event of Phil Waldrep Ministries.
Phil Waldrep Ministries, based in Decatur, Alabama, seeks to make a difference in the lives of people. This is accomplished through conferences such as Women of Joy, Gridiron and Celebrators as well as speaking engagements, online devotionals, and Pastor's Encouragement Retreats.
For more information, visit gridironmen.org.