​Hannah Wilkins Selected as Social Media Manager for CVB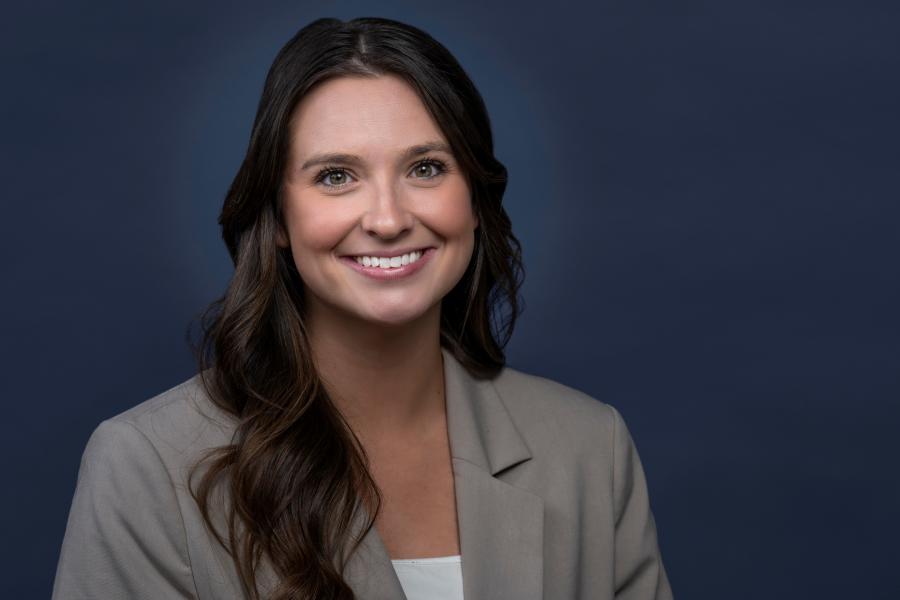 November 2, 2022
(Huntsville, AL) - Hannah Wilkins joins the Huntsville/Madison County Convention & Visitors Bureau (CVB) as the Social Media Manager. A new resident of Huntsville, Hannah comes to the city from her hometown of Jackson, Mississippi, where she has spent the last six years in the tourism and event management industry.
Despite her Mississippi roots, this is not the first time Hannah has called Alabama home. Previously, Hannah served as a National Leadership Consultant for Kappa Delta Sorority. She oversaw operations, executive leadership recruiting, and marketing strategies for a development project at The University of Alabama Birmingham.
After her time in consulting and project development, her passion for connection and creativity ultimately led her to the tourism industry. Hannah has spent the last three years serving as the Group Sales Manager and then transitioned into the marketing department of the Ridgeland Tourism Commission (Visit Ridgeland) in Ridgeland, Mississippi.
During her time with Visit Ridgeland, Hannah cultivated strong professional and personal relationships within the hospitality industry while serving as the organization's trade show representative, stakeholder liaison, and official tour guide. She also served as a member of Visit Ridgeland's content creation team, including producing short and long-form videos, social media campaigns, blogs, television broadcasts, and website design.
Hannah is excited to be a member of the Huntsville team and create an online experience that takes Huntsville from a digital dream to a go-to destination for various audiences.
When she's not behind the screen working on the next digital campaign, Hannah enjoys searching for her next favorite burger spot, spending hours in craft supply stores, and getting outdoors with her husband, Borden, and their four dogs, Chewee, Cranjis, CeCe, and Grump. 
For more information, contact CVB Executive Vice President Charles Winters at (256) 551-2235 or via email at cwinters@huntsville.org.
###
The Huntsville/Madison County Convention & Visitors Bureau (CVB) is a non-profit 501(c)(6) organization that was developed in 1970 to create economic growth by marketing the community as a top-of-mind convention and visitor destination. As the official city/county agency which promotes the area as a tourist destination and convention site, the CVB works with an array of hospitality industry partners to market our destination to visitors of all types.