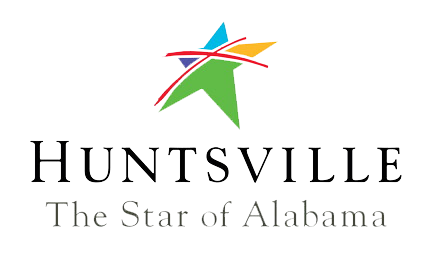 July 12, 2019
Huntsville, AL – The City of Huntsville has opened its newest sport amenity in John Hunt Park, a $3.7 million Sand Volleyball Complex with state of the art technology for athletes. The 12-court beach/sand volleyball facility is expected to mark Huntsville as a premier location for regional and national beach volleyball tournaments and play. 
The Sand Volleyball Complex has professional level net systems, Musco LED lighted courts, covered viewing area, WiFi, sound system for music and play-by-play announcements, web cams, a cooling room to keep players from overheating and ice machine for injury ice. The courts include 24 inches (4,500 cubic yards) of top-grade beach sand along with an automated sand watering system. There is a locker room with restrooms, showers and dressing rooms, a concession/meet management area, and utility hook-ups in a designated area for food trucks.
The new 17-acre complex is part of a multi-year renovation of John Hunt Park, a 428-acre site in the heart of the City, which once housed Huntsville's first airport.
"This complex is part of our long-term commitment to create a recreation hub in John Hunt Park," said Mayor Tommy Battle. "Sand volleyball provides us with another dynamic sports offering for our community and it's one that offers economic potential in hosting sports tournaments."
Volleyball has become a popular sport in local schools and at the club level. Parks & Recreation Director Steve Ivey says beach/sand volleyball provides these volleyball enthusiasts with another viable option.
"Beach volleyball is a rapidly growing sport in the country as well as in the NCAA Division 1. This facility means our local players will have more opportunities for play and to earn athletic scholarships in the sport," said Ivey.
The demand for tournament play is strong, and the Huntsville Sports Commission has already landed a collegiate tournament in November with major universities from across the southeast.
"This complex will draw volleyball enthusiasts from across the country to Huntsville as we host events for amateurs and professionals," said Ralph Stone, Director of the Huntsville Sports Commission. "This is truly a win-win for Huntsville and for everyone with an interest in beach/sand volleyball."
Partnering with the Huntsville Sports Commission to bring tournaments to the Rocket City is Rally Volleyball in Atlanta. Rally will be working with Huntsville's volleyball community to continue to grow the game. In addition to local programming with leagues, tournaments, and clinics, Rally will be bringing national junior, collegiate and adult events. 
"The City of Huntsville gave a lot of thought about the student-athlete experience in building this complex," said Colleen Craig, CEO of Rally Volleyball in Atlanta. "The attention to detail speaks specifically to the City caring about its community and players. This is not just throwing some sand courts out there in a park. This facility is ahead of the curve and it shows the City's foresight in growing the sport of volleyball, especially with the impressive amount of growth and development happening in Huntsville that's attracting new people."
To further celebrate the Sand Volleyball Complex's July 12 opening, Rally Volleyball is hosting an AAU sanctioned junior's tournament, adult co-ed tournament, adult regular doubles night tournament and a junior/adult clinic by Olympian and World Beach Champion Sinjin Smith, known as the original "King of the Beach." Sunday is open play for the public, beginning at 11 a.m.
The Sand Volleyball Complex was designed by City of Huntsville architect Jeffrey Alpha, with assistance from Croy Engineering, Hyde Engineering, ELM Structural Engineering and Total Design Engineering. It was built by Chorba Contracting.