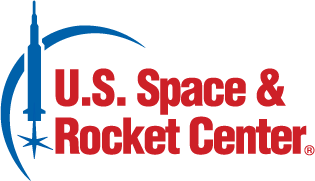 INTUITIVE® Planetarium celebrates 'First Trip Around the Sun'
Celebration includes special events, discounted tickets
February 27, 2020
HUNTSVILLE, Ala. –  The U.S. Space & Rocket Center and Intuitive Research and Technology are celebrating the INTUITIVE® Planetarium's "First Trip Around the Sun" this Friday, Feb. 28, with a special showing for the North Alabama Boys & Girls Club at 4 p.m., followed by a Rocket Center member event. The celebration will continue Saturday, Feb. 29, with special pricing of $4 for all planetarium shows.
In the INTUITIVE® Planetarium's first year, more than 115,000 people have attended more than 1,800 live shows, 700 movies, 50 custom live and interactive events as well as hosted lectures, movies under the "stars," concerts, yoga, swing dancing and trivia nights. Space Camp students from all over the world visit the planetarium as part of their curriculum and have used the expansive planetarium dome experience as part of their Space Camp missions.
"The INTUITIVE® Planetarium is an amazing asset for the visitors and Space Camp students who come to the Rocket Center from all over the world," Louie Ramirez, CEO and Executive Director, said. "We are grateful for Intuitive Research and Technology's support to help us completely renovate the former IMAX™ SpaceDome Theater to create the state-of-art planetarium it is today."
The INTUITIVE® Planetarium is an 8K Digistar Theater, which employs the cutting-edge Evans & Sutherland Christie's RGB laser projection system on a Spitz NanoSeam dome. The INTUITIVE® Planetarium is the only place outside of New York to showcase this advanced technology.
For many of the Boys & Girls Club students attending Friday's special showing will be the first opportunity to visit the INTUITIVE® Planetarium.
"We believe in the Boys and Girls Club mission to inspire and enable our youth," INTUITIVE Co-Founder and CEO, Rey Almodovar said, " and we are incredibly proud to work with the Rocket Center to create an environment, like the INTUITIVE® Planetarium, where these children can explore and see things from a new perspective through unique experiences. We are excited to treat the Boys and Girls Club to an unforgettable, out-of-this-world experience."
Following the Boys and Girls Club celebration, an exclusive event for museum members will begin at 5:30 p.m. This event includes planetarium shows, hands-on activities and a birthday cake to celebrate the INTUITIVE® Planetarium's stellar first year.
"It's rewarding to know the INTUITIVE® Planetarium has been enjoyed by so many visitors this past year," Harold Brewer, Co-Founder and Chairman of INTUITIVE, said. "No matter your age, there is always something more to learn and to explore. You're never too young or too old to create or discover something new — we're all lifelong learners."
About U.S. Space & Rocket Center
The U.S. Space & Rocket Center, a Smithsonian Affiliate, is home to Space Camp®, Space Camp® Robotics, Aviation Challenge® and U.S. Cyber Camp as well as the Apollo 16 capsule, the National Historic Landmark Saturn V rocket, the INTUITIVE® Planetarium and world-class traveling exhibits. USSRC is the Official Visitor Center for NASA Marshall Space Flight Center and a showcase for national defense technologies developed at the U.S. Army's Redstone Arsenal.
To learn more about the exciting programs and activities at the USSRC, go to www.rocketcenter.com.
www.facebook.com/rocketcenterusa               https://www.twitter.com/RocketCenterUSA
ABOUT INTUITIVE RESEARCH AND TECHNOLOGY CORPORATION:
INTUITIVE® is an aerospace engineering and analysis firm headquartered in Huntsville, Alabama that provides production support, systems engineering, programmatic support, product development, rapid prototyping, and technology management to the Department of Defense, other State and Federal Government agencies, and commercial companies. Our approach couples the latest technology with engineering expertise, analytical proficiency, and keen managerial oversight.  From design through production to sustainment, we proudly provide management and technical solutions throughout all phases of the systems lifecycle.
USSRC Media Contact: Pat Ammons, pat.ammons@spacecamp.com; 256-721-5429
For More Information on Intuitive Research and Technology: 
                                                Arlee Holmes
                                                (256) 922-9300 ext. 1206