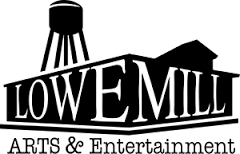 Lowe Mill ARTS & Entertainment + Rocket Hatch
The Huntsville SOUP
For immediate release
January 15, 2017
A micro-granting dinner celebrating creative projects, SOUP provides an outlet for community visionaries to bring their ideas to life.
The event will take place at 6-9:00 p.m., Saturday, March 3 at Lowe Mill ARTS & Entertainment. The project is a collaboration between Lowe Mill A&E and Rocket Hatch as part of Innovate Huntsville 2017.
"The goal is to provide funding for a project that might be overlooked for funding elsewhere," said Lowe Mill A&E Media Director Sarah Cole. "We want to provide a jump-start for local visionaries with an outlet to share their ideas and gain support from their community."
There are two ways to participate: individuals can either attend the SOUP or apply to present at the SOUP.
Attend as a diner--gather around the table with fellow community members, enjoy dinner together, listen to presenters share their projects, and help fund the winning idea. For $5 or more, attendees receive soup, bread, and a vote.
We eat, connect, share resources, and vote on what project we think should win the money gathered from the night. When the evening nears to a close, we count the ballots. The project with the most votes takes home the money from the door.
Those wishing to have a project funded can simply apply to present at the SOUP. All ideas and projects are encouraged. Nothing is too big or small. Applications are accepted through the official Huntsville SOUP website: www.lowemill.net/hsvsoup
Four presenters, chosen through a jury process prior to the event, will share their projects ranging from art, social justice, social entrepreneurship, education, technology, and more.
Antonio Montoya, Rocket Hatch Executive Director, observed: "SOUP is open to everyone and underscores the power of the community to embrace and support innovation at a grass-roots level. We expect to see projects and initiatives that bring lasting value to our community, and that will spark conversations and captivate the minds and hearts of all the attendees."
Lowe Mill A&E is the Nation's largest privately owned arts center focusing on making arts, entertainment and culture accessible to everyone. For more about the Mill, visit lowemill.net
Rocket Hatch is an open community of creators and entrepreneurs with the mission of supporting the startup movement in the Huntsville Metro and surrounding areas. Rocket Hatch is leveraging the best available entrepreneurial resources connecting the local startups, innovators and entrepreneurs with the global startup ecosystem. For more about Rocket Hatch, visit rockethatch.org