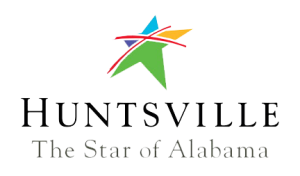 NEWS RELEASE
Sears Store at Madison Square Mall to Relocate
FOR IMMEDIATE RELEASE
November 18, 2016
(Huntsville AL) - The City of Huntsville and Sears are pleased to announce they have reached an agreement to relocate the company's Madison Square Mall store to a new location within the Huntsville market, paving the way for the redevelopment of the former Madison Square Mall property.
Sears willingness to relocate its Huntsville operations fully supports the City's Research Park East Urban Renewal and Redevelopment Plan, which was adopted by the City Council this past February. The urban renewal plan calls for the City to provide infrastructure improvements to help reset and revitalize properties in Cummings Research Park East and along the University Drive corridor. It includes the 100-acre Madison Square Mall site, which has struggled with high vacancy and increased crime in recent years.
"We are extremely grateful to Sears for working with us on this monumental redevelopment plan of the Madison Square Mall site," said Mayor Tommy Battle. "We applaud and appreciate their partnership in this new vision and for their enduring commitment to the Huntsville market."
Mayor Battle went on to say Sears managed a strong store and sales in an otherwise declining mall, and he believes citizens will continue to patronize the store in its new location, which will be a site within the new Mid-City development.
"Sears is proud of our associates who have served the Huntsville community and operated a successful store despite the mall's sub-standard conditions," said John Moore, Head of Sears Retail. "We are pleased that our agreement with the City provides a future location for Sears in the new development and additional resources in the near term to help ease the transition of our hard-working associates."
The City and the Chamber of Commerce of Huntsville/Madison County have agreed to help Sears associates access the Alabama Industrial Development Training Program, Alabama Works and other local employment resources to assist with finding future employment.
The Sears store and Sears Auto Center will remain open through the holidays and expect to officially close by late January 2017.  Sears plans to open a smaller footprint appliance store in the new development as early as 2018.
"Sears has been one of my favorite stores since it was first located at the old Heart of Huntsville Mall," said Mayor Battle. "It's where I purchase all of my Craftsman tools – among other items. I look forward to supporting Sears in its newest location."

RCP Companies purchased the nearly vacant Madison Square Mall from CBL & Associates in 2015. Since that time, market studies indicated the one million square foot mall was no longer viable in its current form. RCP began working with national planning firm Urban Design Associates on a $350 million mixed-use redevelopment that will incorporate business, retail, incubators, park and residential, and generate thousands of new jobs.
"The City is proud of the partnership of reaching a resolution with Sears," said Shane Davis, Director of Urban Development. "Madison Square Mall has served our community well for more than 30 years, but we both were able to understand that there is no long-term health for the mall.  The ability to work together in enabling the site to be a redevelopment and allow Sears to remain in our market was the primary goal for Huntsville."
Davis stated that the City of Huntsville has committed $10 million to $12 million in new roads and infrastructure improvements to the Mid-City project.
###
Contact:
Sears
Howard Riefs
Phone: 847.286.7562
Email: howard.riefs@searshc.com
City of Huntsville
Kelly Cooper Schrimsher
Phone: 256.427.5006
Email: kelly.schrimsher@huntsvilleal.gov