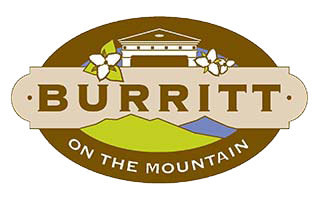 FOR IMMEDIATE RELEASE
April 21, 2017
Contact: Kimberly Casey, Social Media Manager
Kimberly.Casey@huntsvilleal.gov
413-544-5482
Spend the Summer Under the Stars at Burritt
This summer, you can spend some time at Burritt on the Mountain and enjoy a breathtaking view of the city and incredible entertainment at our Summer Under the Stars programming! City Lights and Stars brings the music, while Stories Under the Stars celebrates the true tales told by your community members. Each of these events is designed to bring incredible community programming together with the best view of the city to provide relaxing, fun events for you to enjoy!
City Lights and Stars returns for its 24th season on May 12th and runs through August 11th with an incredible line up of musicians and food trucks. Concerts will go on rain or shine. No outside alcohol or dogs please. Advance tickets are $10 members, $12 non-members. Tickets at the gate are $15. Admission for children 12 & under is $5. This concert series is sponsored by Redstone Federal Credit Union.
Stories Under the Stars, in conjunction with WLRH and Out Loud HSV, celebrates members of our community by providing a stage to share true stories fitting the theme of each event. Sign up for our wildcard spot for a chance to take the stage yourself! Want to tell your story but unsure where to start? Sign up for our free story writing and performance workshops! Admission to Stories Under the Stars is $10. This series is sponsored by Investors Resource, Raymond James in Madison.
City Lights & Stars
May 13 – Mambo Gris Gris, Food Trucks: I Love Bacon and Brain Freeze
May 26 – Smokey's Farmland Band, Food Trucks: Beast Mode and Ice Works
June 9 – In the Mood, Food Trucks Manic Organic and Ice Works
June 30 – Eric Essix, Food Truck: O'Taste & See BBQ
July 21 – KUSH, Food Trucks: Fire & Spice and Brain Freeze
August 11 – Mo' Sol, Food Trucks: Highway Kabobery and Brain Freeze
Stories Under the Stars
May 18 – Blast From the Past
June 15 – It Only Takes a Spark
July 27 – When Disaster Strikes
Workshops
May 7, June 11, & July 23 from 12-3pm
For more information on these events and to reserve your tickets in advance please visit BurrittontheMountain.com.