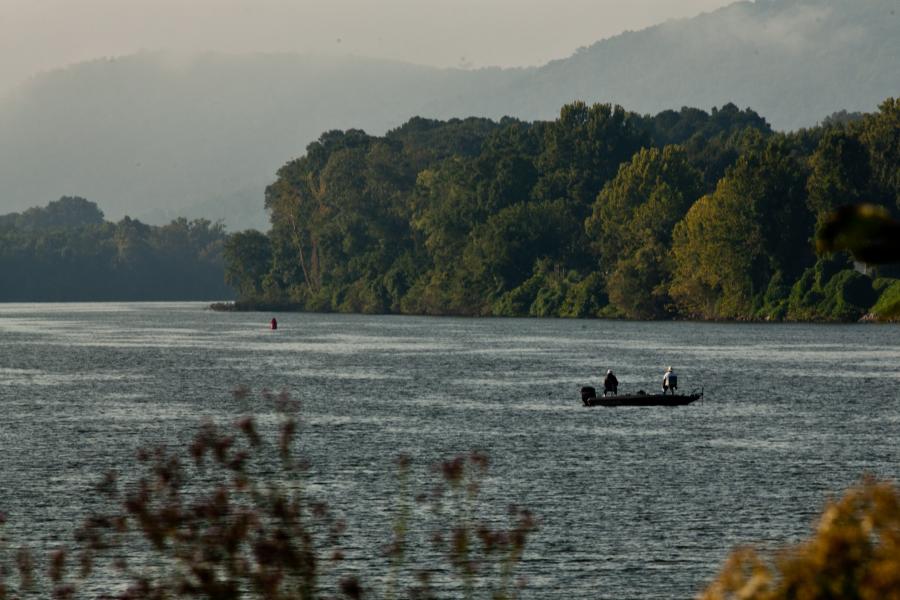 The first weekend of June kicks off a busy summer of sporting events by hitting the water in the Rocket City. Three events this weekend are expected to bring an economic impact of $500,000 to Huntsville, with more than 500 room nights booked, headlined by the week-long International Model Power Boat Association 2022 Nationals that kicks off on Saturday, June 4.
Along with model boat racing, the Cabela's King Kat Tournament Trail will arrive at Ditto Landing, and the Huntsville Aquatic Center is hosting a youth water polo event. It continues a strong 2022 for the tag team efforts of the Huntsville/Madison County Convention & Visitors Bureau and Huntsville Sports Commission.
"This is a great weekend to start our summer season and welcome a wide and diverse group of competitions to Huntsville," said Judy Ryals, President and CEO of the Huntsville/Madison County Convention & Visitors Bureau. "We have a long history with model boats and are proud to have them return for their championship again this year while welcoming two new groups that will get their first taste of everything our city has to offer."
It is the 10th time the International Model Power Boat Association has brought its championship to Brahan Springs Lagoon. The event features three different types of racing – Straight Line time trials, Two Lap Oval time trials, and Heat racing. The 75 competitors begin their quest for titles with the trials starting on Sunday, June 5, culminating with awarding the final class championships on June 11.
The King Kat Tournament Trail welcomes 100 anglers from across the Southeast as the third stop of their 11-stop national tour that leads up to their national championship event in November.
Along with the tournament, they are hosting the King Kat Kids Fishing Rodeo to encourage America's youth to actively participate in the preservation of our lakes, the sport of fishing, and their educational goals. The fishing rodeo will be held at Aldridge Creek from 9-11 a.m. and is FREE to all children in the Huntsville area. Participants will have the opportunity to learn to fish and receive a fishing pole courtesy of Cabela's.
While the anglers are hitting the water for fish, the water at the Huntsville Aquatics Center will be rocking with a four-team youth water polo event – bringing competitors across the Southeast for a weekend of competition to kick off their summer season.
June is shaping up to be a busy one for sports in Huntsville, starting with this weekend. In the next few weeks, the city will host the Willys-Overland-Knights collector's tour and auto show, the American Youth Soccer Organization (AYSO) section championships, and close the month with the opening round of Drive, Chip, & Putt at the Robert Trent Jones Trail at Hampton Cove followed by the American Junior Golf Association (AJGA) Huntsville.org Championship.