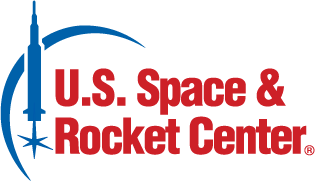 Huntsville, Ala. —The U.S. Space & Rocket Center will open its doors free of charge to all Museum Day ticket holders on Saturday, September 21, 2019, as part of Smithsonian magazine's 15th annual Museum Day. The nationwide event represents the Smithsonian Institution's commitment to make learning and the spread of knowledge accessible to everyone. The Rocket Center is a Smithsonian Affiliate museum 
This year, Museum Day guests will experience two exhibits developed for the 50th anniversary of the Apollo 11 mission to the moon. "Apollo: When We Went to the Moon" chronicles the history of space exploration, from the contentious days of the Space Race to today's cooperative nature of the International Space Station. "Space Craze: A Space Age Journey through Pop Culture" highlights some of the ways space travel has captured the public's imagination.
Museum Day is also a great time to check out the new INTUITIVE® Planetarium. Daily shows include "Destination Mars: The New Frontier," "Destination Solar System," "Our Place in Space" and "Autumn Skies." Guests may purchase tickets for movies at the planetarium or for National Geographic Theater offerings in advance or at the ticket desk on Museum Day. An Apollo 11 virtual reality experience is also available for purchase.
Registration is required to receive free Museum Day admission. Visit smithsonian.com/MuseumDay and sign up. Guests must print their tickets or have them accessible on their mobile device. One ticket is permitted per email address.