The Von Braun Center (VBC) has announced new safety protocols for meetings and events. The new measures aim to keep VBC employees and patrons alike as safe as possible when gathering for special events. 
The new safety protocols are as follows:
Cleaning and Sanitation 
Touch-free Hand sanitizer stations are located throughout the building and in close proximity to every meeting room door. 
All touch-points are disinfected on a continual basis.   Touch-points include stair handrails, door handles, door crash-bars, elevator & ATM buttons, concession stand counters and tables, Point of Sale System, charging stations, and common-area tables and benches.
Restrooms are cleaned & disinfected numerous times throughout the day.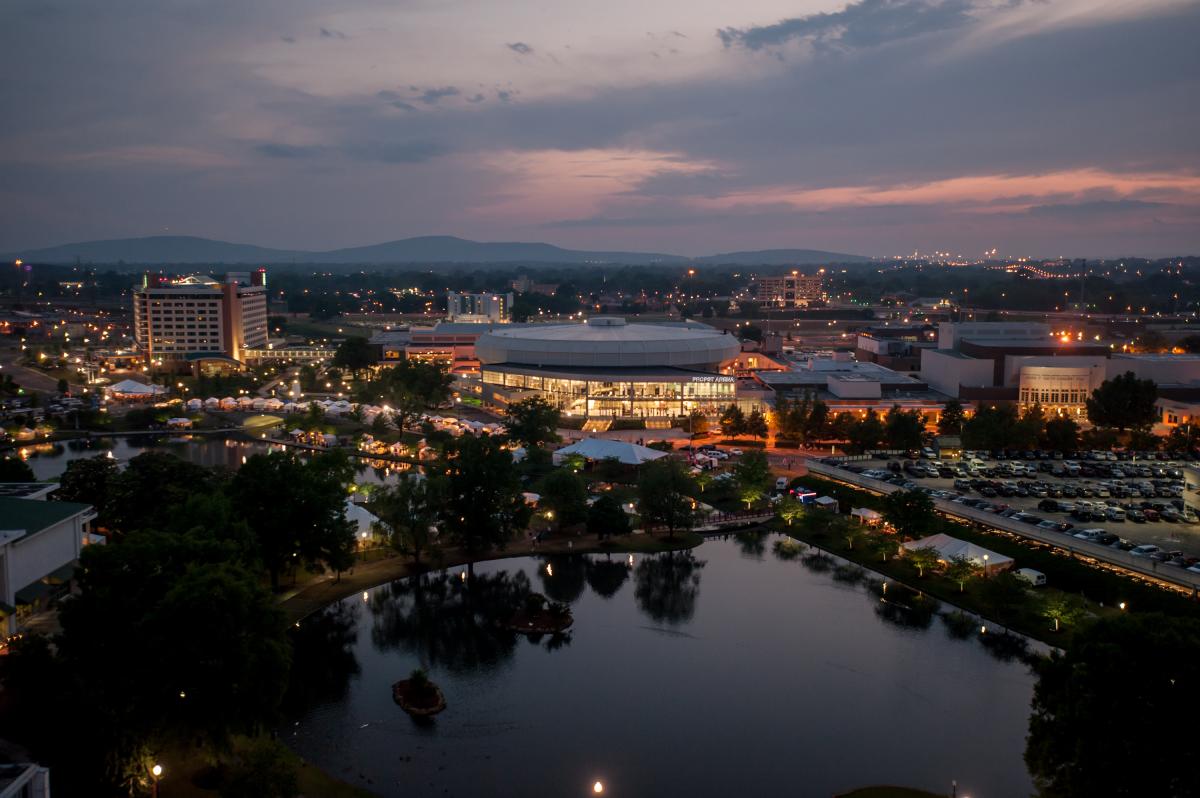 Meetings and Social Distancing  
Capacity charts for all exhibit halls, ballrooms, and meeting rooms have been revised to allow for social distancing standards.
Pre-function areas may be configured to include one-way aisles and orderly queues.  
Public access doors may be designated as either entrance or exit only to limit cross pedestrian traffic and personal contact.
Allow floor markings for social distancing standards as needed.
Recommended a limited number of attendees in elevators and restrooms to allow for social distancing standards.
Food and Beverage
Employees must wear a mask  at all times while in close proximity to attendees or guests.
All food & beverage self-service stations, such as drinks, buffets & salad bars, have been discontinued. 
ServeSafe training provided for food & beverage employees on a continuous basis.
Onsite Communications
Print and digital signage in public areas, including restrooms, to remind guests of important hygiene measures and social distancing.
Staff Protocols
All employees will wear face masks while in close proximity to attendees & guests.
Employees are directed to stay home when sick, and to inform Human Resources immediately if they are aware of any possible exposure to COVID-19.