Visiting a new city can be intimidating. These local Huntsville establishments will make you feel so welcome, and you may want to move in.
1. Gold Sprint Coffee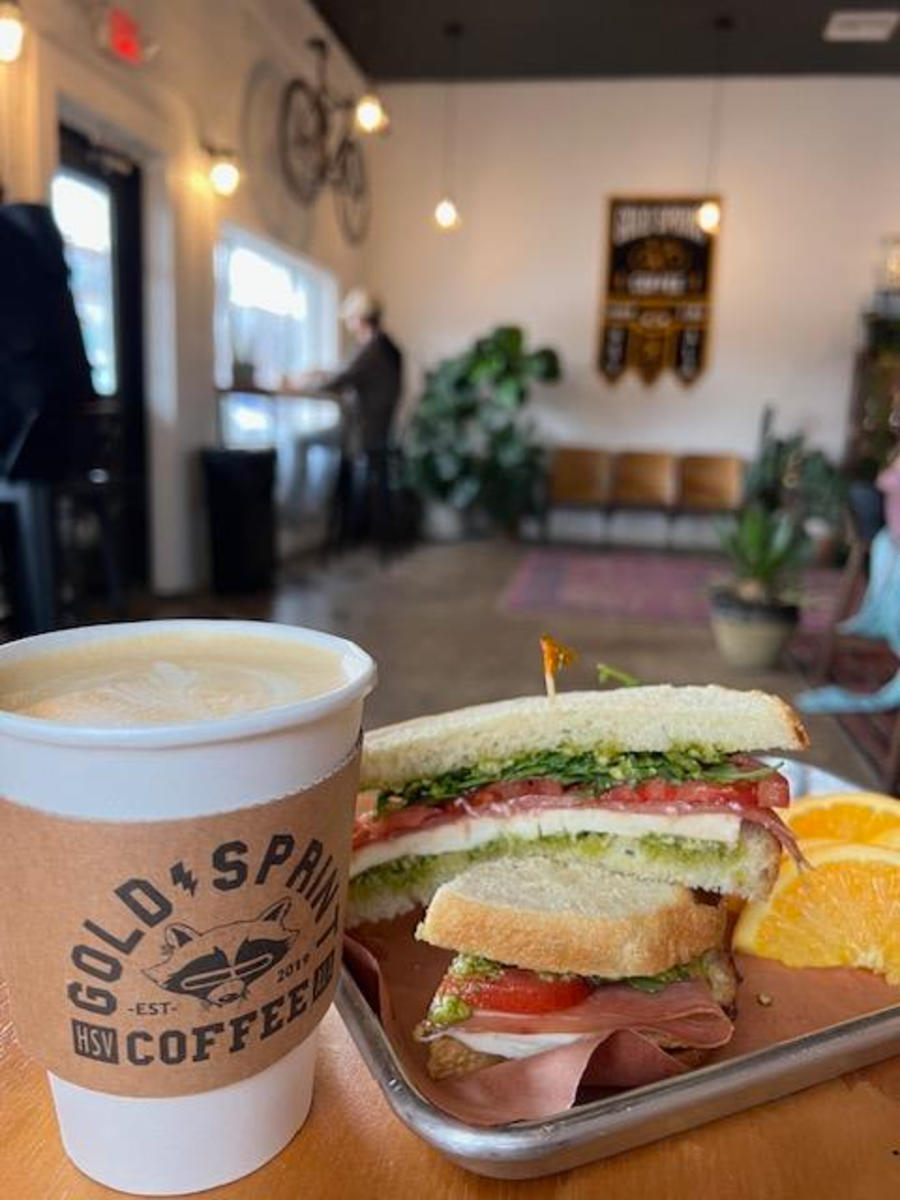 Image By: Rachel Brown 
Location:
2515 Ninth Ave SW Huntsville, AL 35805
Hours:
Sunday 9 am - 5 pm
Mon-Sat 7 am - 7 pm
Gold Sprint is a third-wave coffee shop where everyone is welcome! Stay for their quality coffee, lattes, and small food menu. This laid-back coffee house located in a converted garage workshop also serves beer on tap and other alcoholic drinks. Gold Sprint is the perfect place to sit amongst friends in the shop surrounded by plants, vintage karate trophies, repurposed industrial furniture, and vintage lived-in couches. You can even catch some of the new local music scene at the coffee shop with local bands playing frequently.
2. Le Petite Bijou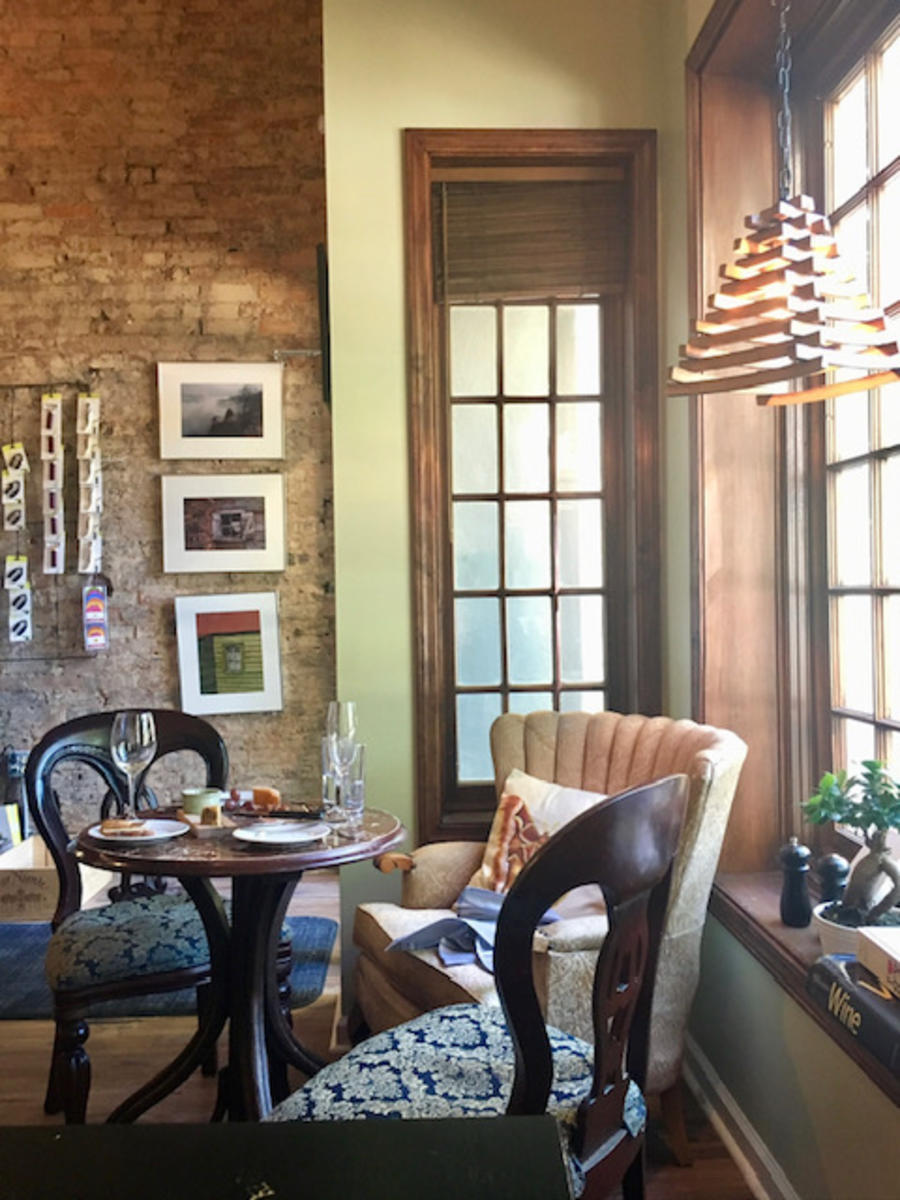 Image By: Rachel Brown 
Location: 
103 North Side Square Huntsville, AL 35801
Hours: 
Sunday 4 pm - 8 pm
Mon-Thu 11 am - 9 pm
Fri-Sat 11 am - 10 pm
This tiny, antique brick-lined restaurant located on the square of downtown Huntsville is a welcoming spot to take a rest after a day of exploring. Le Petite Bijou features comfortable seating with small groups of two to four tables and one larger corner booth. This cozy spot is adorned with plants, lamps, eclectic paintings, and art as well as tall shelves filled with bottles of wine.  Menu items include Artisan sandwiches with locally sourced ingredients, Charcuterie, soups, salads, wine by the glass, and brunch on the weekends.
3. Good Company Café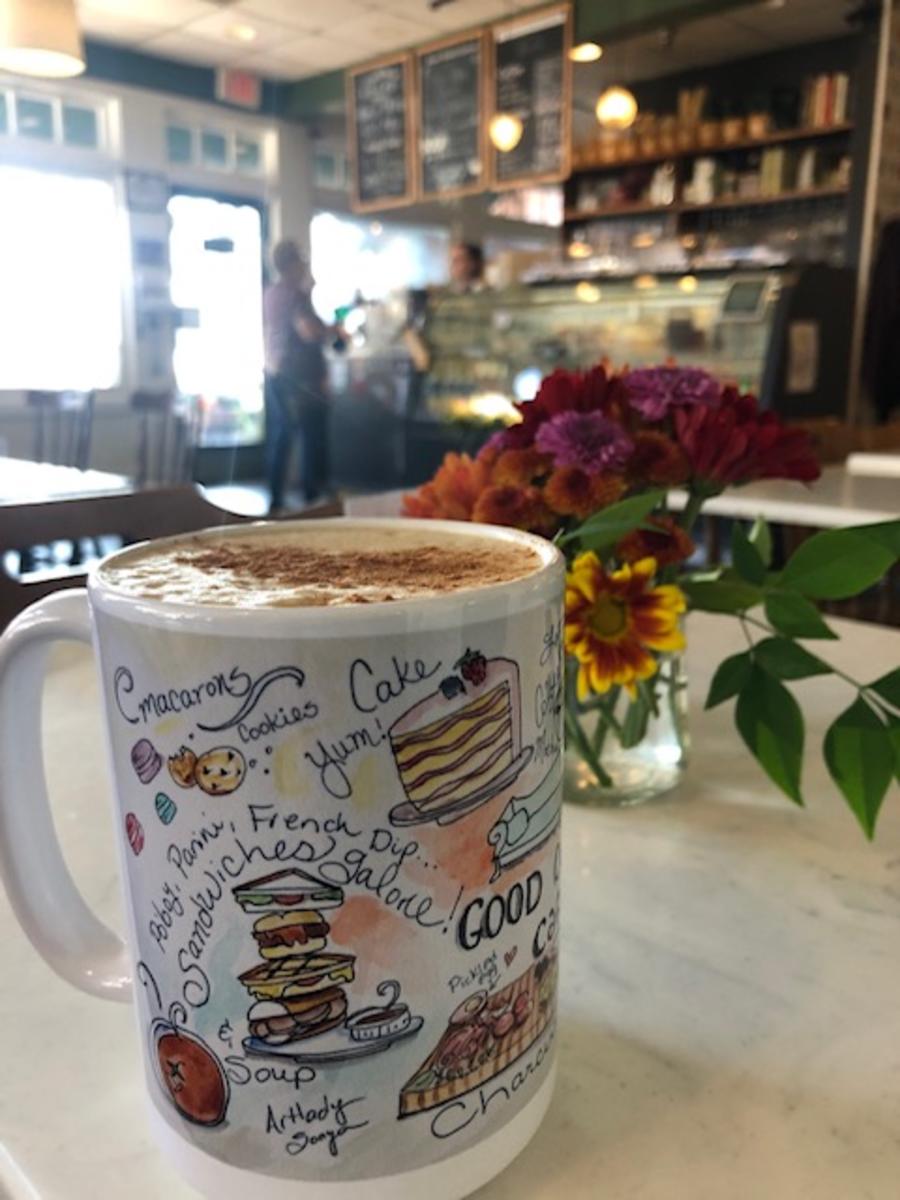 Image By: Rachel Brown 
Location:
7500 Memorial Pkwy SW #123, Huntsville, AL 
Hours: 
Sunday 8 am - 3 pm
Monday CLOSED
Tue-Sat 8 am - 3 pm
Good Company is a cozy neighborhood café tucked into a shopping center off of Memorial Parkway in South Huntsville. This is a go-to spot for a cozy place to work remotely, and friend meet-ups for breakfast, brunch, or lunch. Good company features booths, tables, patio seating, and ample parking. Menu items include avocado toast, biscuits and gravy, breakfast sandwiches, build-your-own grits bowls, Mimosas, coffee, wraps, salads, sandwiches, and a must-try menu item "firecrackers"—house-made Cajun hot sauce-bathed-and-baked oyster crackers. Another popular group of menu items includes Charcuteables (a term coined by Good Company) which features little charcuterie plates and accouterments like their must-try pink pickled eggs.