5 Rocket City Adventures for Under $5.00
Exploring the Rocket City doesn't mean you have to break the bank to have fun! Here are 5 awesome Rocket City adventures and activities under $5.00, personally tested out by yours truly and guaranteed to be a blast. I put in a bonus one because it's a great way to explore the city!
Cost: $5.00
Feel cultured and sophisticated while checking out the exhibits and basking in that discounted admission. The museum is open until 8:00 p.m.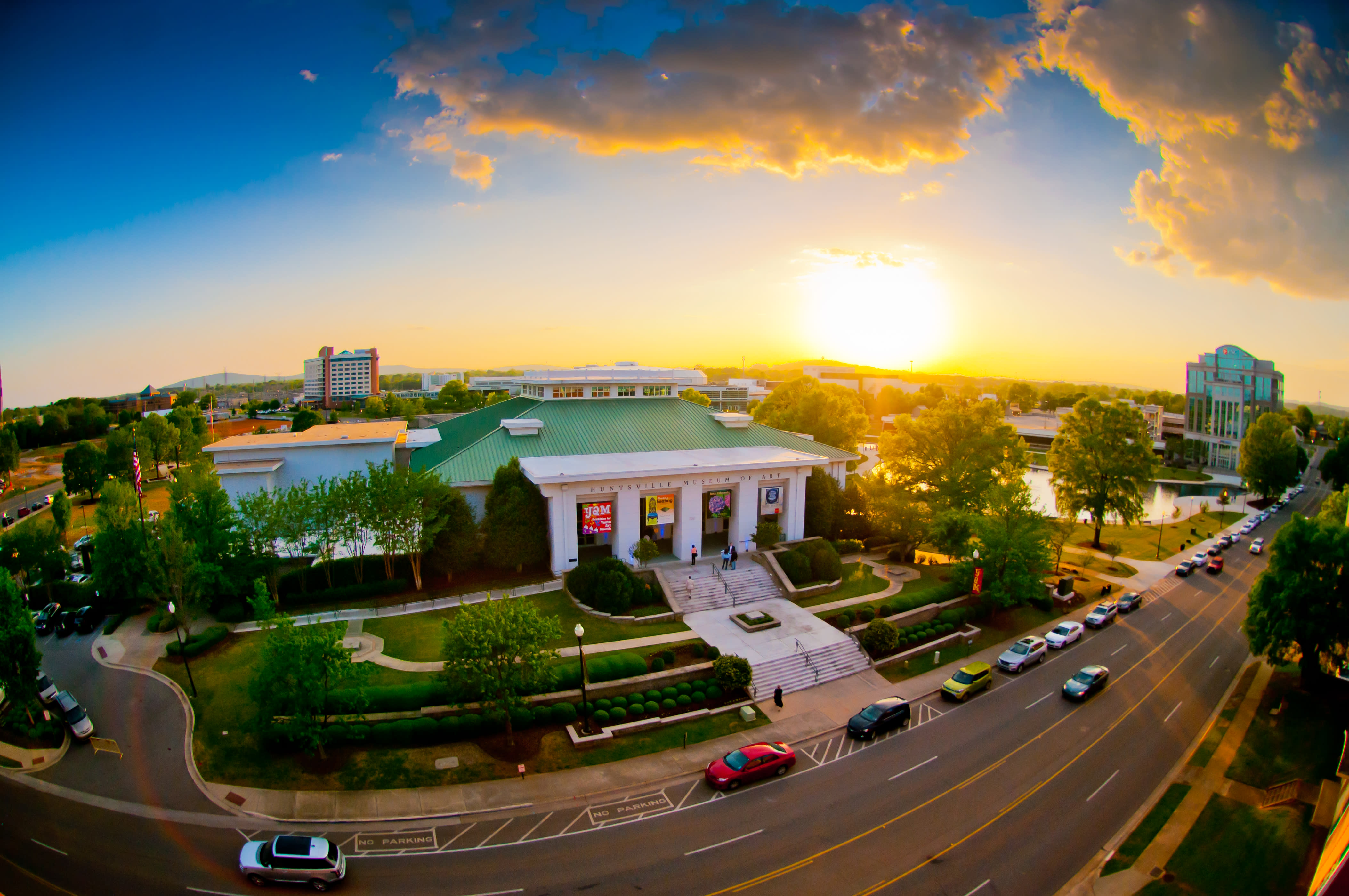 Cost: $5.00 for ages 12 and up; $2.00 for ages 4-11; FREE for kiddos 3 and under; $2.00 for seniors ages 62+
2,140 acres, 20 miles of hiking trails, 14 miles of biking trails, countless beautiful views. Nature, y'all.

Cost: Free!
Take a walk and try to find all of the "hidden" public art in Downtown! When you're finished with the murals, then take on the SPACES Trail!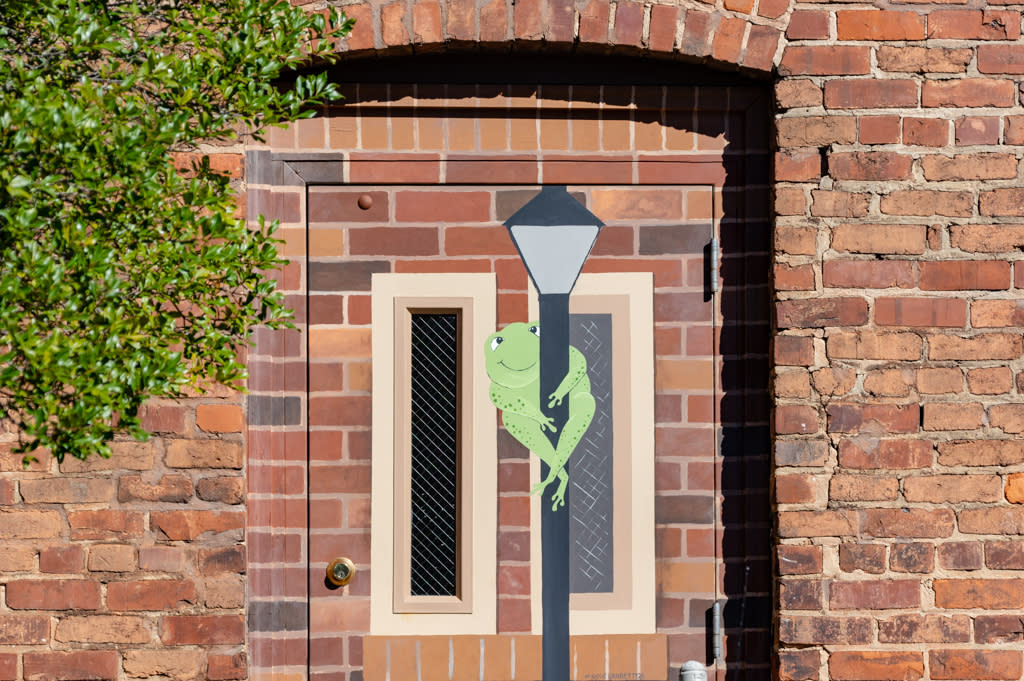 Cost: Tokens are 4 for $1, 20 for $5
Play more than 50 retro arcade games along with pinball machines in this family friendly downtown hot spot. They have a full bar featuring craft beer along with the Anaheim Chili Restaurant!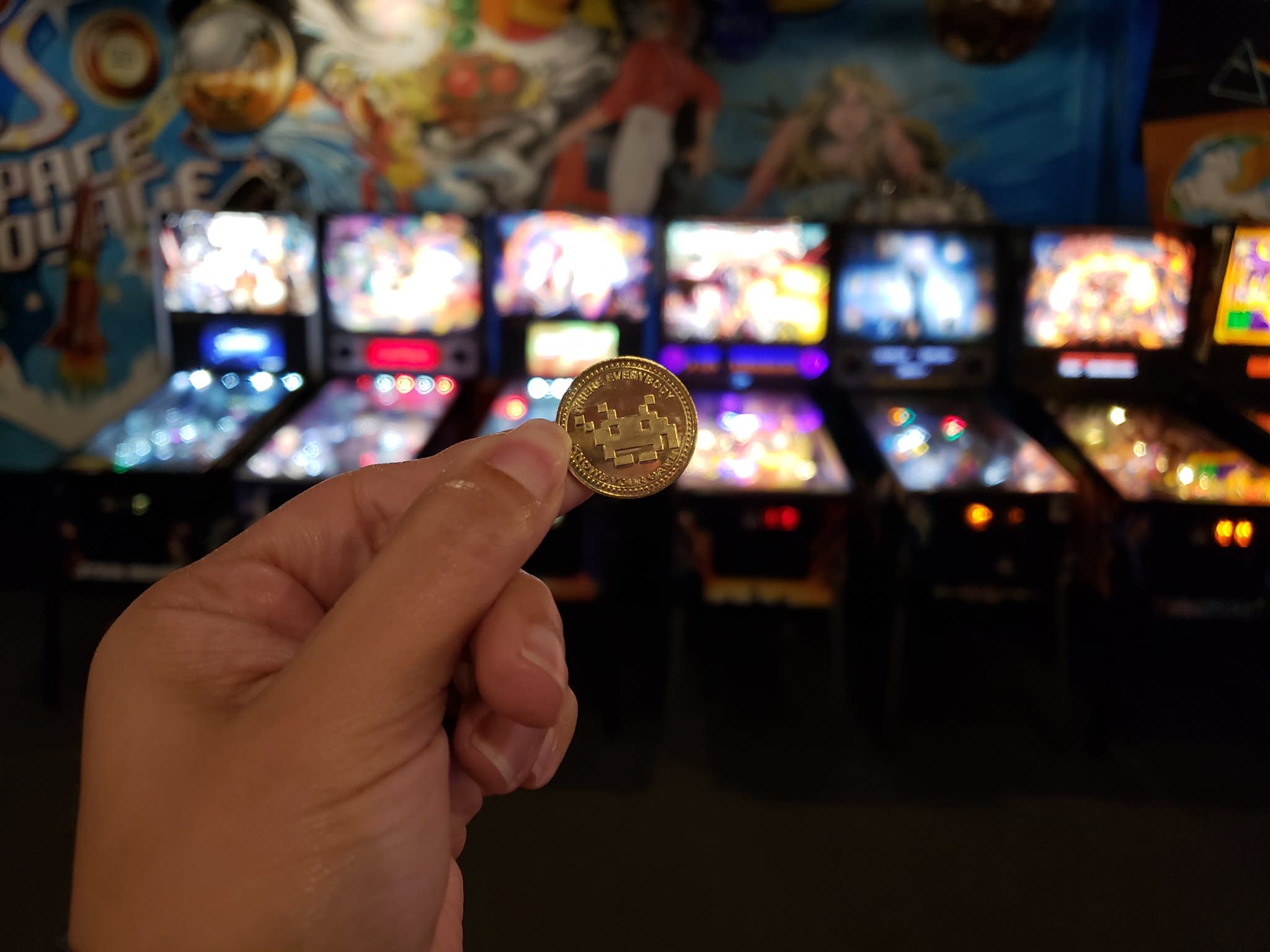 Source: Buddy the Traveling Monkey 
Cost: $0.25 minimum to feed the ducks and goldfish
Take a handful of quarters and feed the ducks and koi while walking along the picturesque red bridge, a gift to Huntsville from Japan.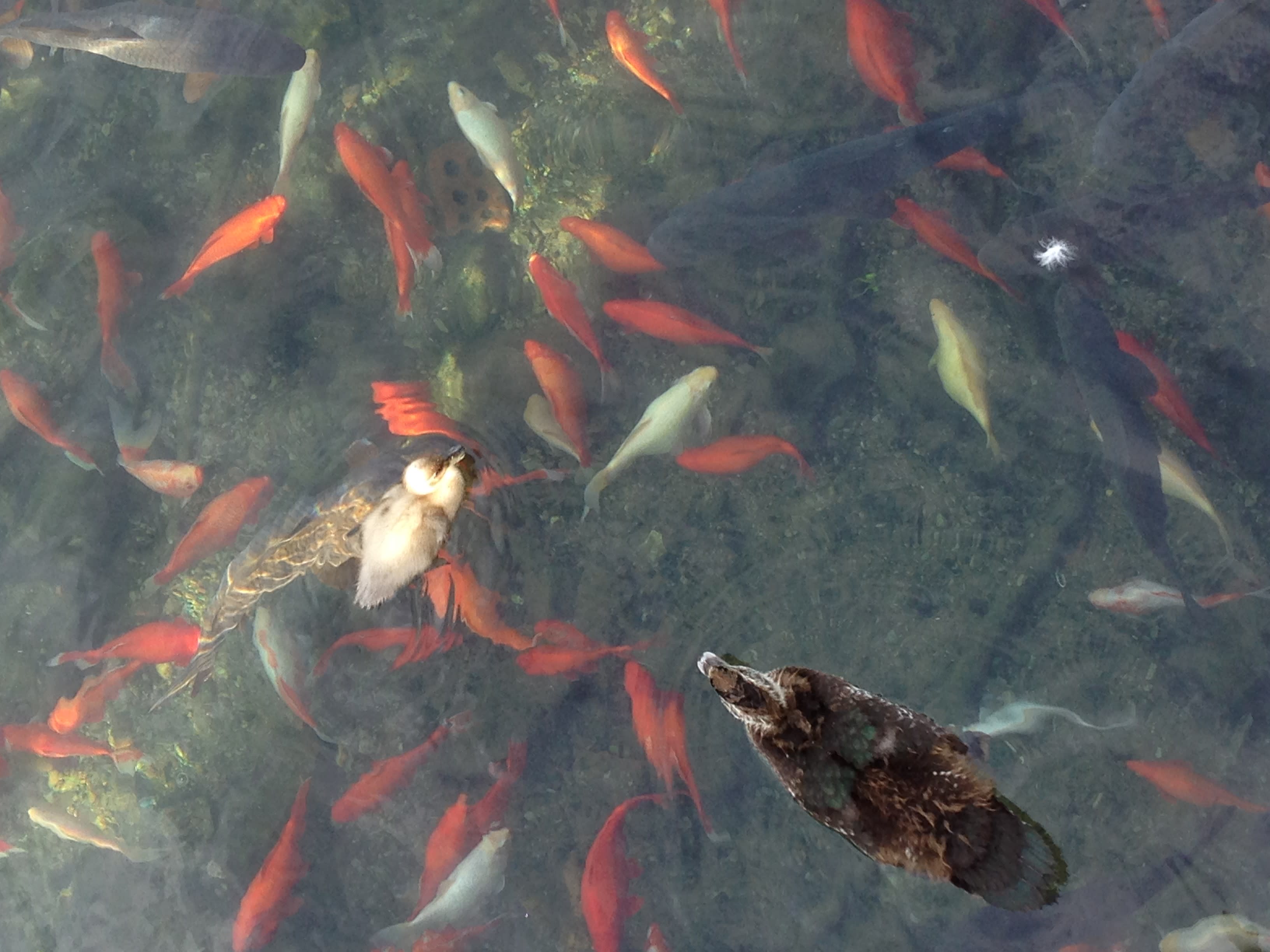 Cost: FREE
Stop by the Huntsville/Madison County Convention & Visitors Bureau to get a Lucky Duck Scavenger Hunts and search out the 14 ducks hidden around downtown Huntsville! Find all 14 ducks and stop back by the Visitor Center to claim your well-deserved prize.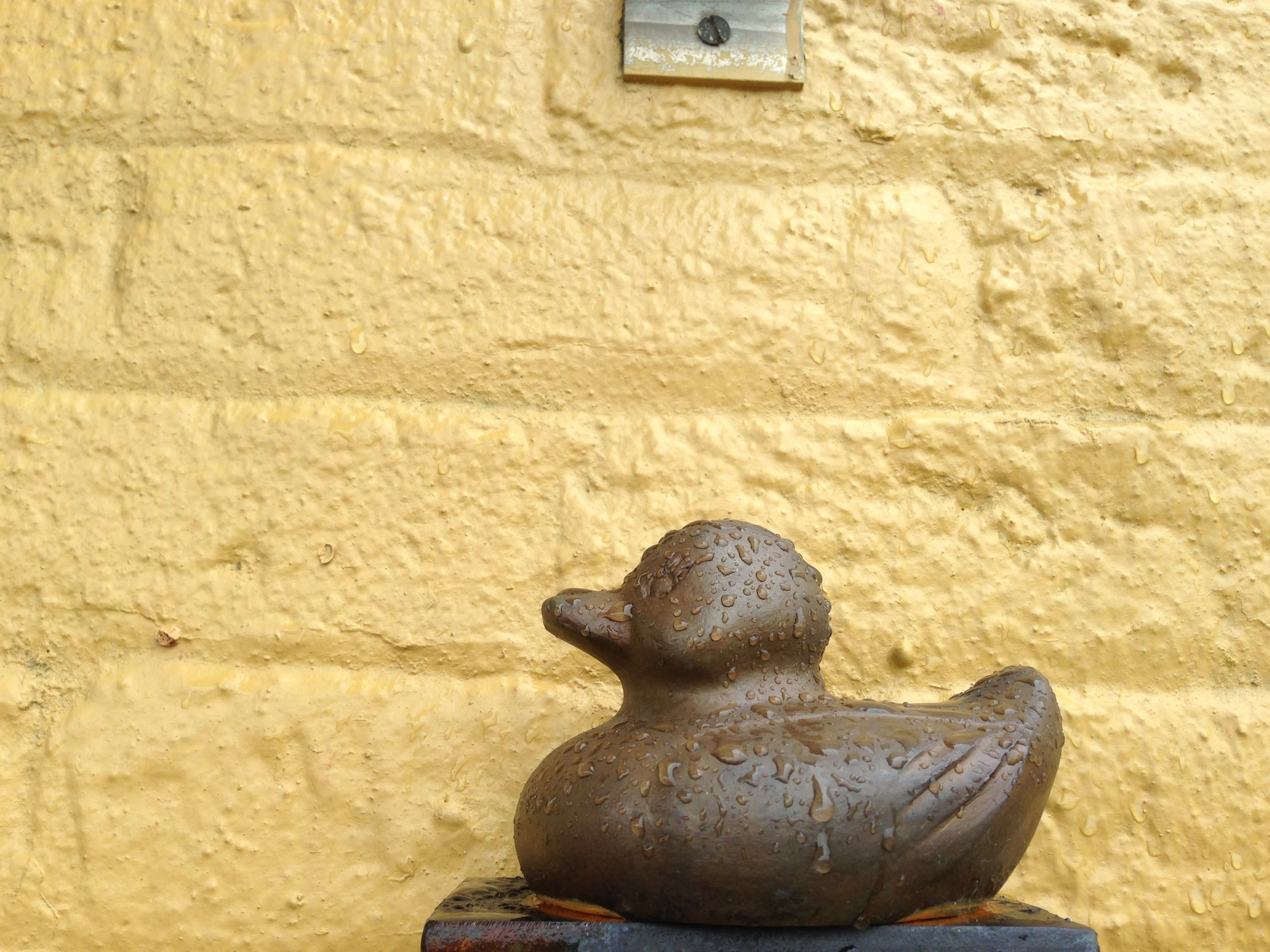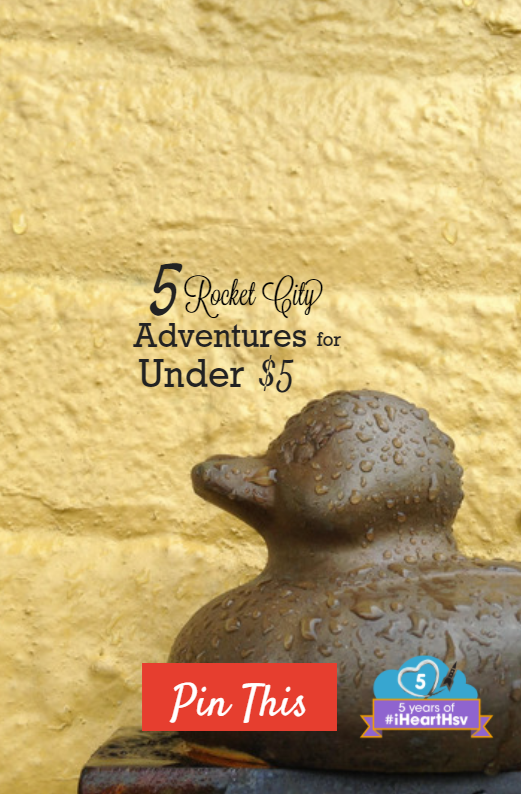 Which iHeartHsv blogger wrote this?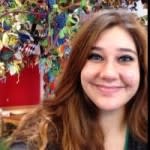 Although not raised in Huntsville, Rebecca high-tailed it here as quickly as she could. There is no place she would rather call home. Most of her waking hours involve working for the U.S. Space and Rocket Center. An avid storyteller, she loves nothing better than to share Huntsville's tales whether during Huntsville Ghost Walks, conducting tours of the Huntsville Depot, or bringing history to life during the Cemetery Stroll.