*All Photos were taken from 2018-2019 pre-pandemic.
Concerts in the Park are happening again in person, Monday nights this summer. Concerts in the Park is a free event and a Huntsville tradition, hosted by Arts Huntsville and Huntsville Parks & Recreation, bringing live, local music to the park every Monday night for 10 weeks.
It's an extension of the weekend, a banisher of Sunday scaries, and just a fun way to spend a Monday night in the summer.
The Concerts will take place in downtown Huntsville on the Huntsville Museum of Art outdoor stage in Big Spring International Park from 6:30 – 8:30 p.m. The series is FREE to the public; concertgoers should bring their own seating and leashed pets are welcome.
Know Before you Go: Concerts in the Park
Whether you're a local looking to expand your entertainment horizons, a family on vacation, or here on a business trip, Concerts in the Park provides a laid-back way to enjoy a warm summer evening in the heart of Huntsville.
Here are a few things you need to know to plan your visit to Concerts in the Park: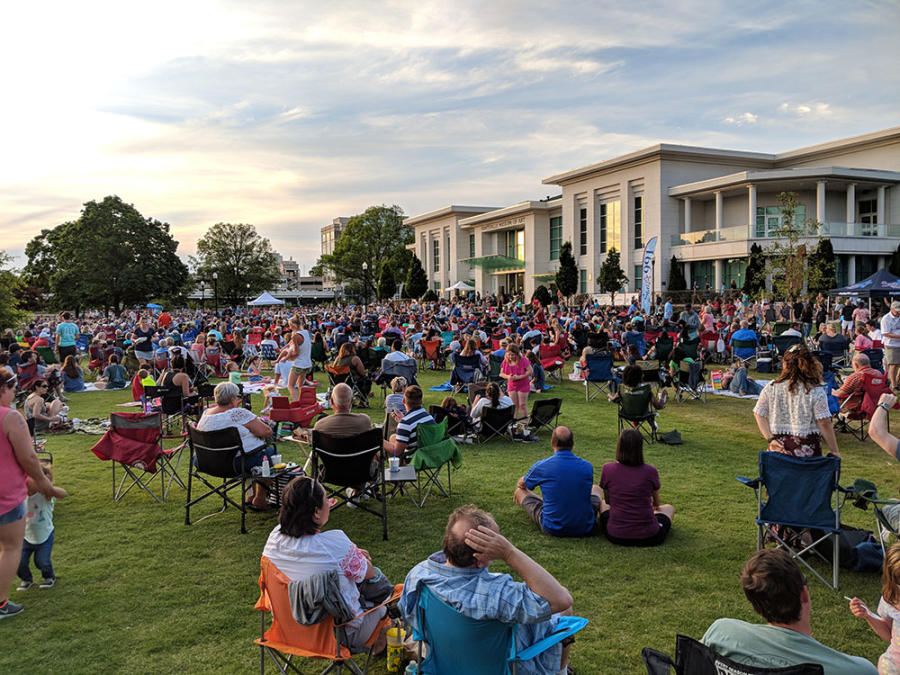 It's a Showcase of Huntsville's Local Music Scene
Concerts in the Park features 19 different bands over 10 weeks throughout the summer. The series showcases local music talent in a mix of genres from rock, folk and country to Latin, dance, R&B, top 40 hits and music from the 60s, 70s and 80s. Arts Huntsville and the Parks and Recreation Department post updates every week on Arts Huntsville's Facebook page @artshuntsville.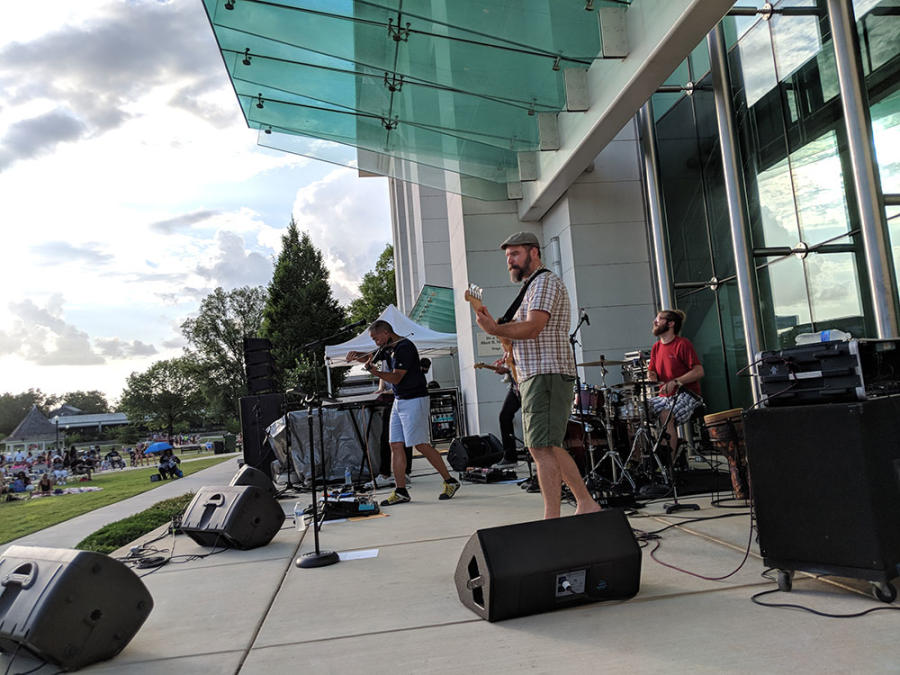 The Concerts in the Park lineup is as follows:
June 7th – The Unique Live Band and JUICE 
June 14th - Victoria Jones / Jordan Moore and JED Eye
June 21st - Luke & Jay and Kat Elizabeth
June 28th - Maneuver Center of Excellence Band (MCoE) - 4th of July Celebration with Fireworks
July 5th - A.M. Brown and Darien Omar
July 12th - Chelsea, Who? and Remy Neal
July 19th - Seeking Babylon and Groove 
July 26th - Kristoffer Leshaun and Rocket City Latin Band
August 2 - Jimmy Henderson Trip and .45 Surprise
August 9 - Weather Makeup TBD
What to Bring:
Concerts in the Park take place in Big Spring Park. You are encouraged to bring a blanket, chair, or even your own picnic table to enjoy your food. There is plenty of space to spread out on the lawn behind the Huntsville Museum of Art. 
Tasty treats from Food Trucks
There are plenty of food and treats to be enjoyed. Food trucks will be along Williams Avenue and Church Street. The menus will be everything from plant-based Southern comfort foods to all-beef hotdogs and lemonade. Participating food trucks include:
Golden Years Ice Cream Parlor & Diner, Iceworks, Happi Pappi Beignets,  O Taste & See BBQ, Suzy's Pops, Piper and Leaf Tea, Yum Yum's Gourmet Popcorn & Lemonade Stand, and Hippea Camper.
It's Free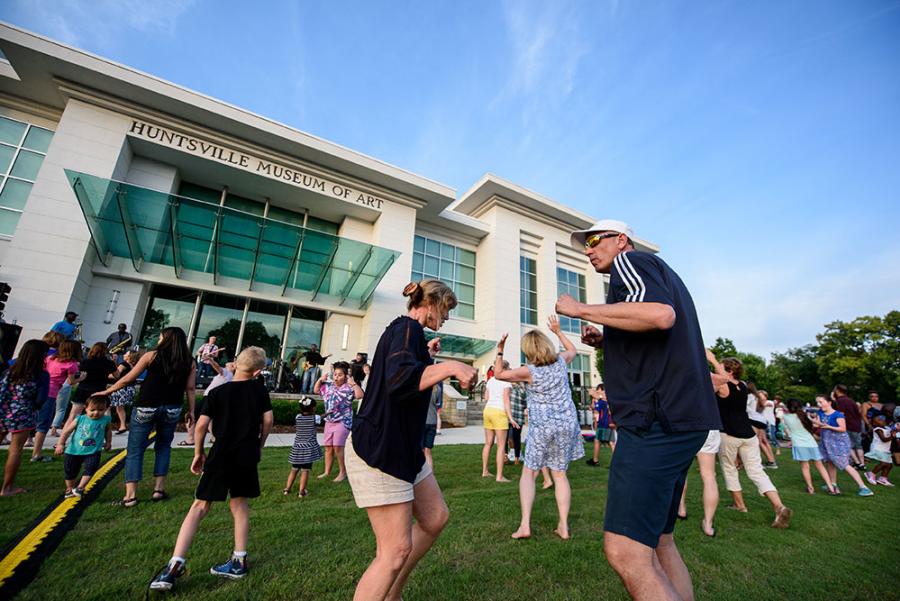 Budget conscious? Concerts in the Park is totally free. Hopefully soon you will be able to grab that picnic from home and enjoy a night of free, live, local entertainment that truly captures the spirit of Huntsville.
What are you waiting for? Enjoy Concerts in the Park, 6:30pm -8:00pm. Follow along to get updates on each week's concert at Facebook.
Photo Credits: Jeff White Photography