When it comes to delicious dining options, Madison County is home to award-winning restaurants, food trucks and an ever-growing list of exceptional venues. If you're tired of the traditional sit-down restaurants and crave something new and different, there are many places you can visit for an out-of-the-ordinary feast. Here are 5 unforgettable dining experiences in Huntsville that offer both unique atmosphere and great grub.
Bigfoot's Little Donuts
No breakfast in Huntsville is complete without Bigfoot's Little Donuts. Located right off the Parkway in a shopping area, Bigfoot's serves up bite-sized, delectable donuts that never disappoint. The interior cleverly decorated with sasquatch signs, Bigfoot memorabilia and trinkets that represent the mythical creature. Visitors can choose from a long list of favorites like the "Finn Special" (chocolate and cream cheese) and the "Space Squash Special" that was recently featured on Food Network Canada. The combinations of toppings are endless. Be sure to drop by for a breakfast bite, and bring the whole family.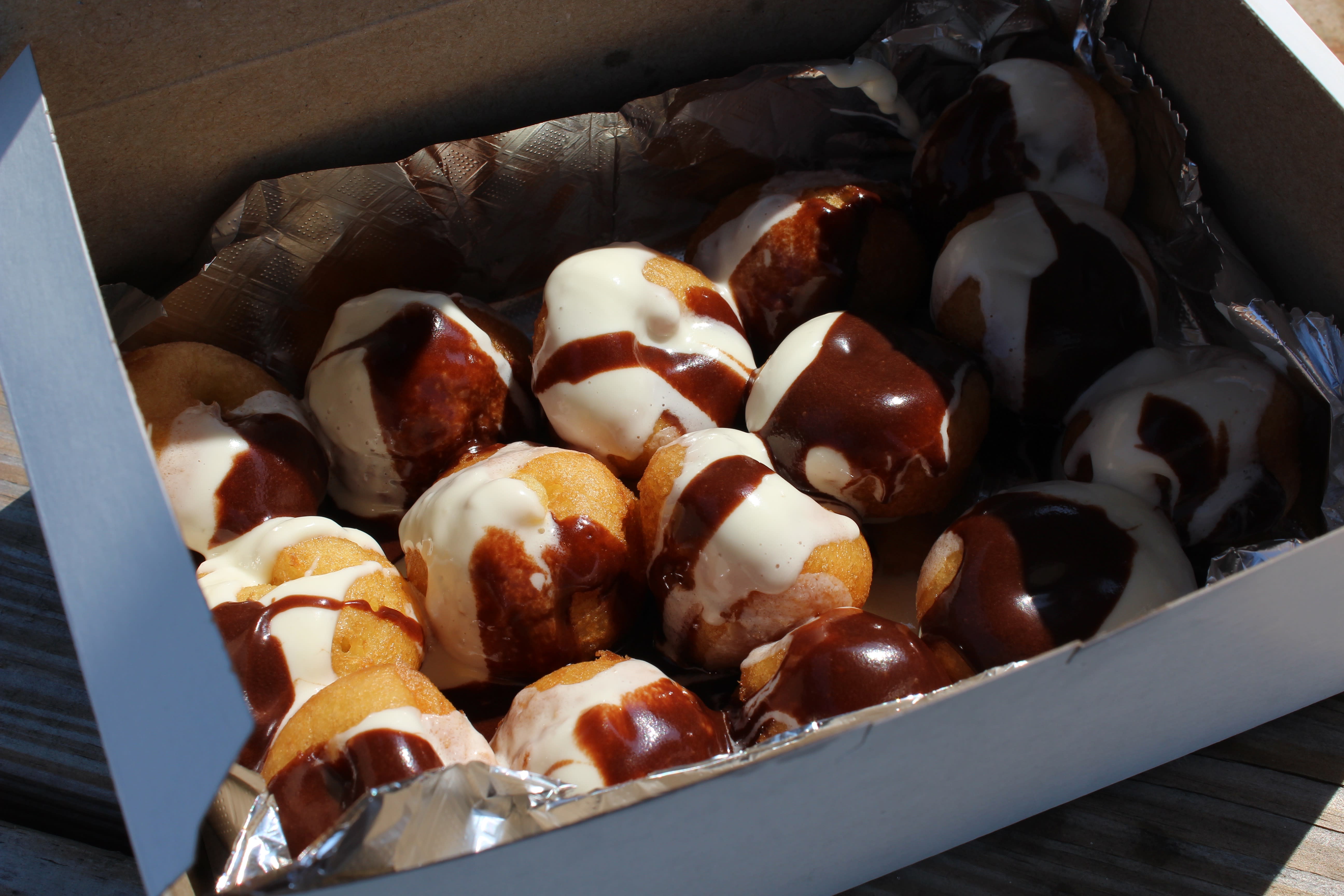 Taqueria El Cazador
Some locals simply call it the "Taco Bus." Taqueria El Cazador is a dining experience like no other, because they operate out of an old school bus. Visitors can order authentic Mexican dishes—anything from spicy pork tacos to beef tongue (if you're feeling especially adventurous). The team at Taco Bus takes great care to create the most genuine Mexican cuisine possible, using ingredients and recipes that are hard to match. Visit them on Governors Drive and take a ride on the tastiest bus in town!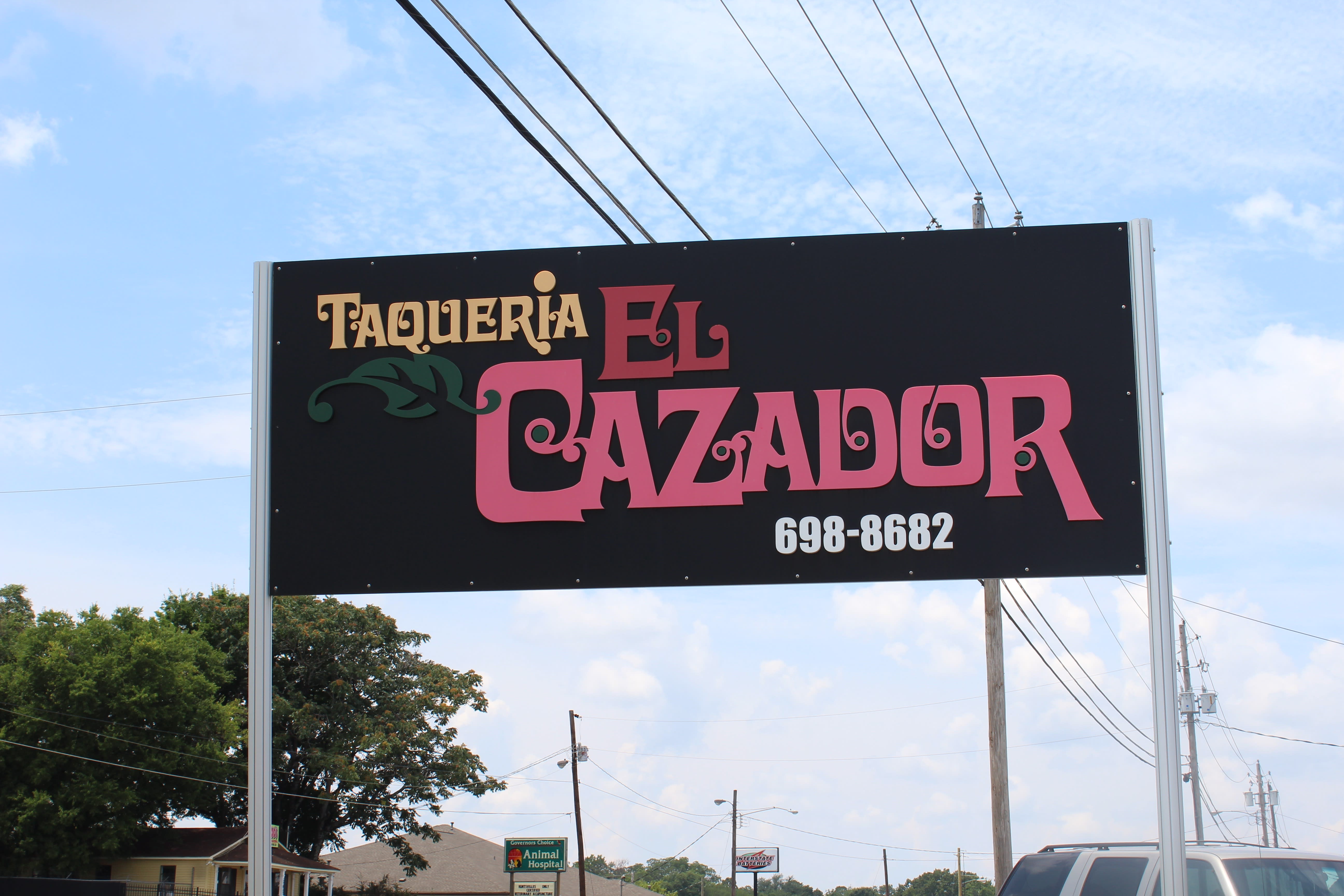 New Orleans Lunchbox
When someone says "gas station," do you think of great food? Once you've sampled New Orleans Lunchbox on Jordan Lane, you'll never see gas stations the same way again. Anyone who visits the restaurant located in the Marathon gas station can expect food with a Cajun flare and New Orleans-style hospitality. The eatery serves up wonderful Cajun plates like red beans and rice, shrimp po'boys and gooey bread pudding. They even have booth seating for anyone wishing to dine in. It's a perfect pit stop if you're traveling through town. You can fill up on gas, snacks and a scrumptious lunch from The Big Easy.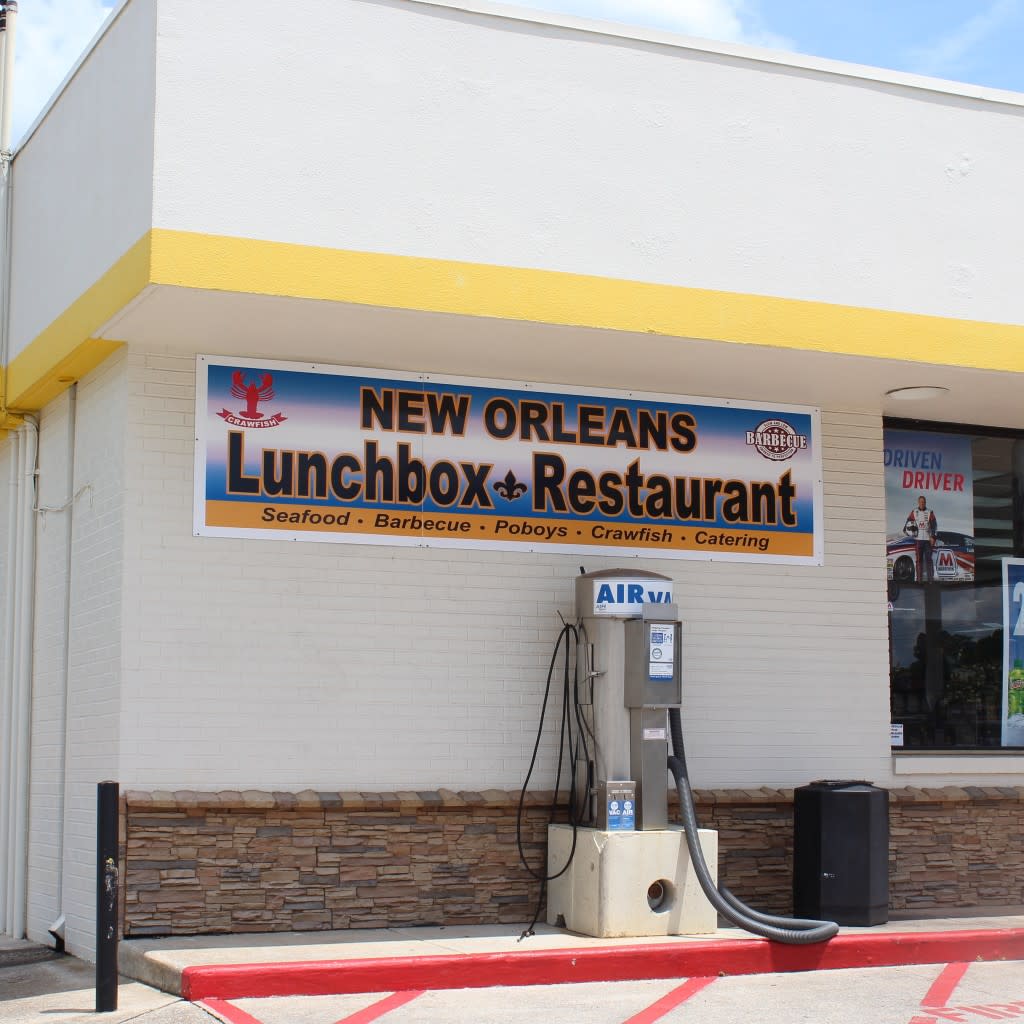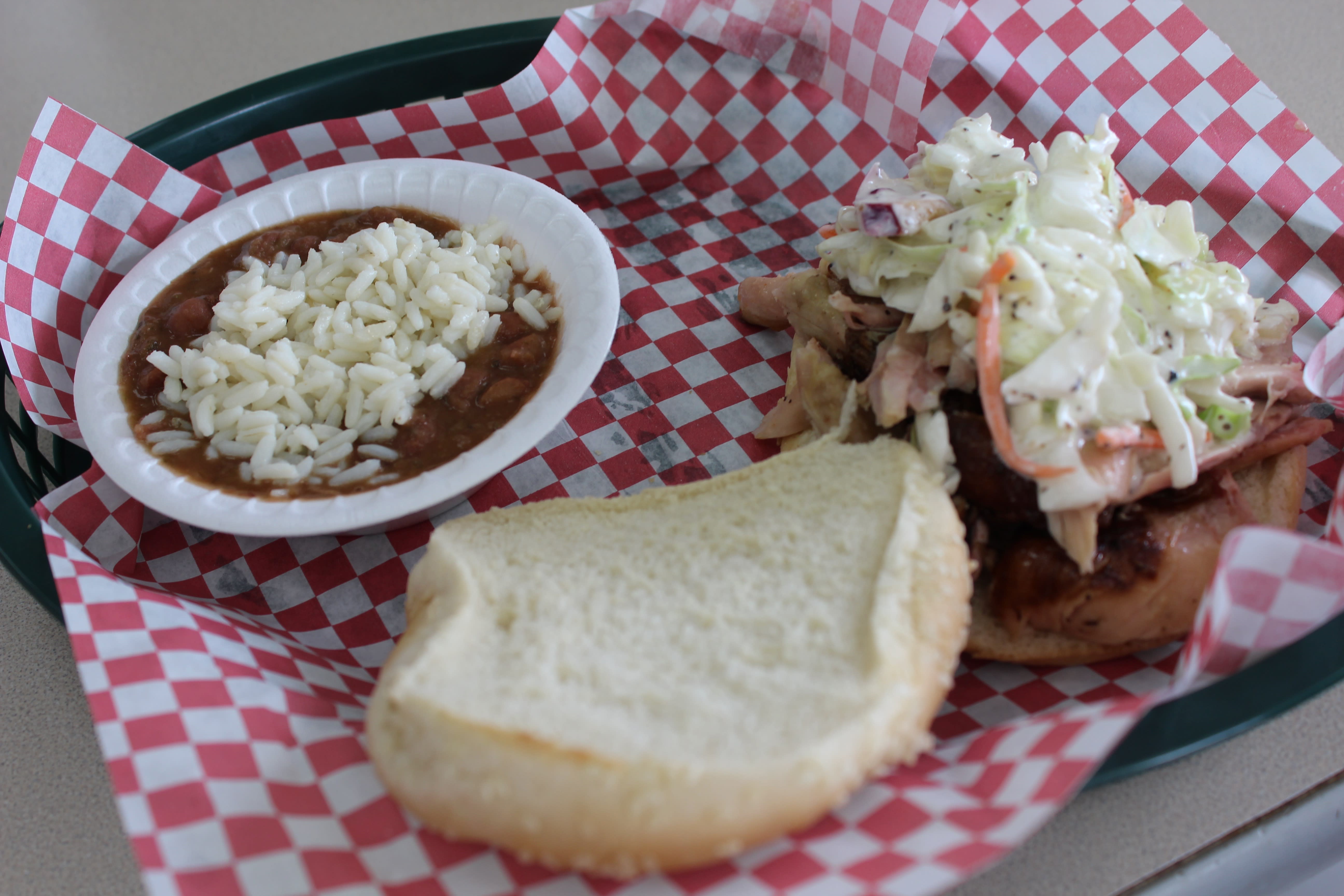 Main Street Café in Madison
If you're a history buff, Main Street Café in Madison will not disappoint. Situated in the middle of the square in Downtown Madison, the Café has an unlikely past. When walking into the establishment, it's almost impossible to notice on the bars on some of the interior windows, or the handcuffs chained to the wall. Main Street Café was once a local jail, and features two of the original cells as private dining rooms. The café opened in 2000 and underwent many renovations to add a kitchen, refrigerator, cooling areas and an additional restroom. The owner of the café preserves the past with the present in a truly distinctive way.
As for the food, patrons can enjoy old southern favorites like chicken salad, soups and sandwiches, meatloaf and more. But if you can only get one thing, be sure to order the Strawberry Pretzel Salad. It's made fresh to perfection and will leave you wanting more.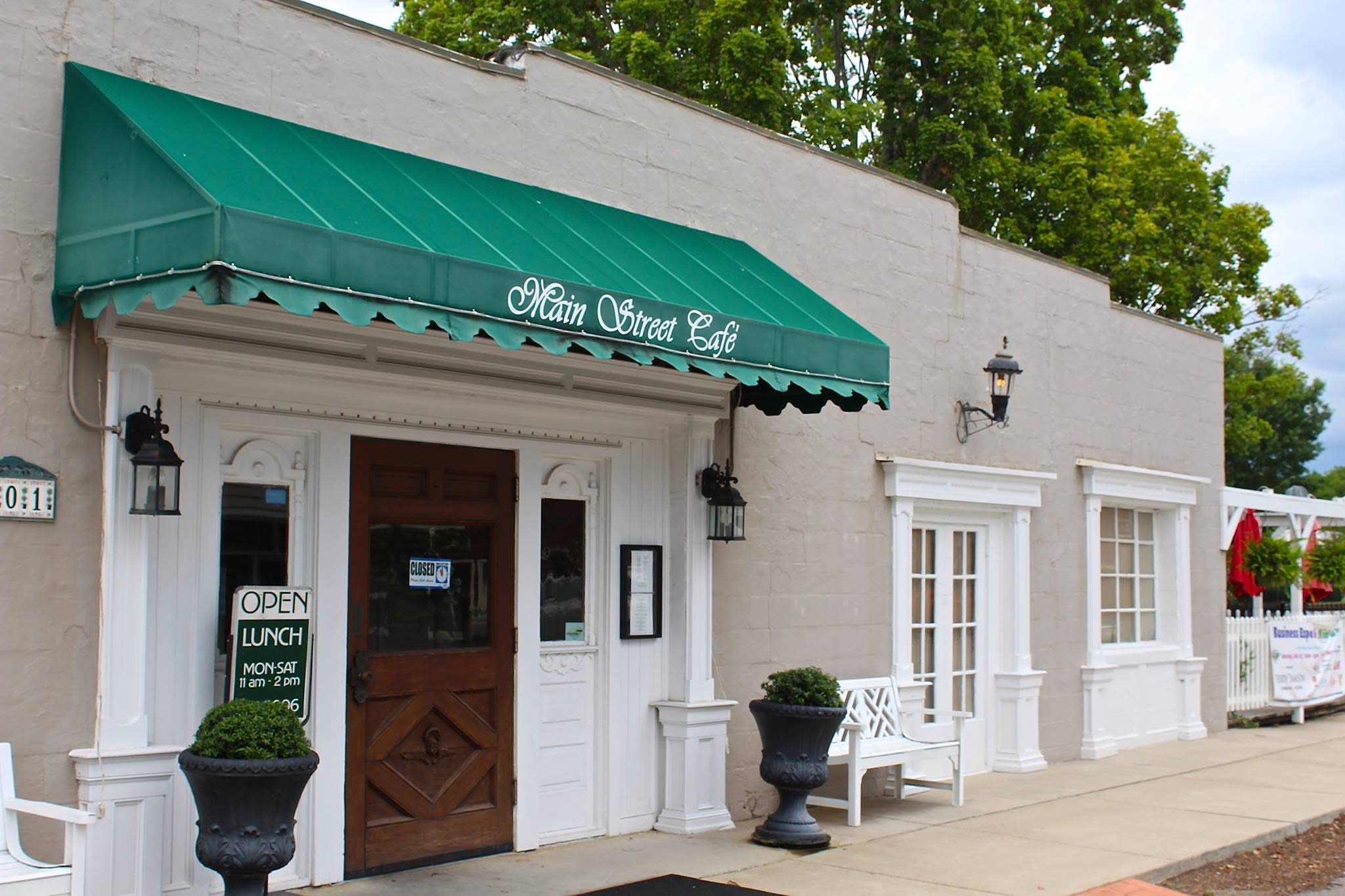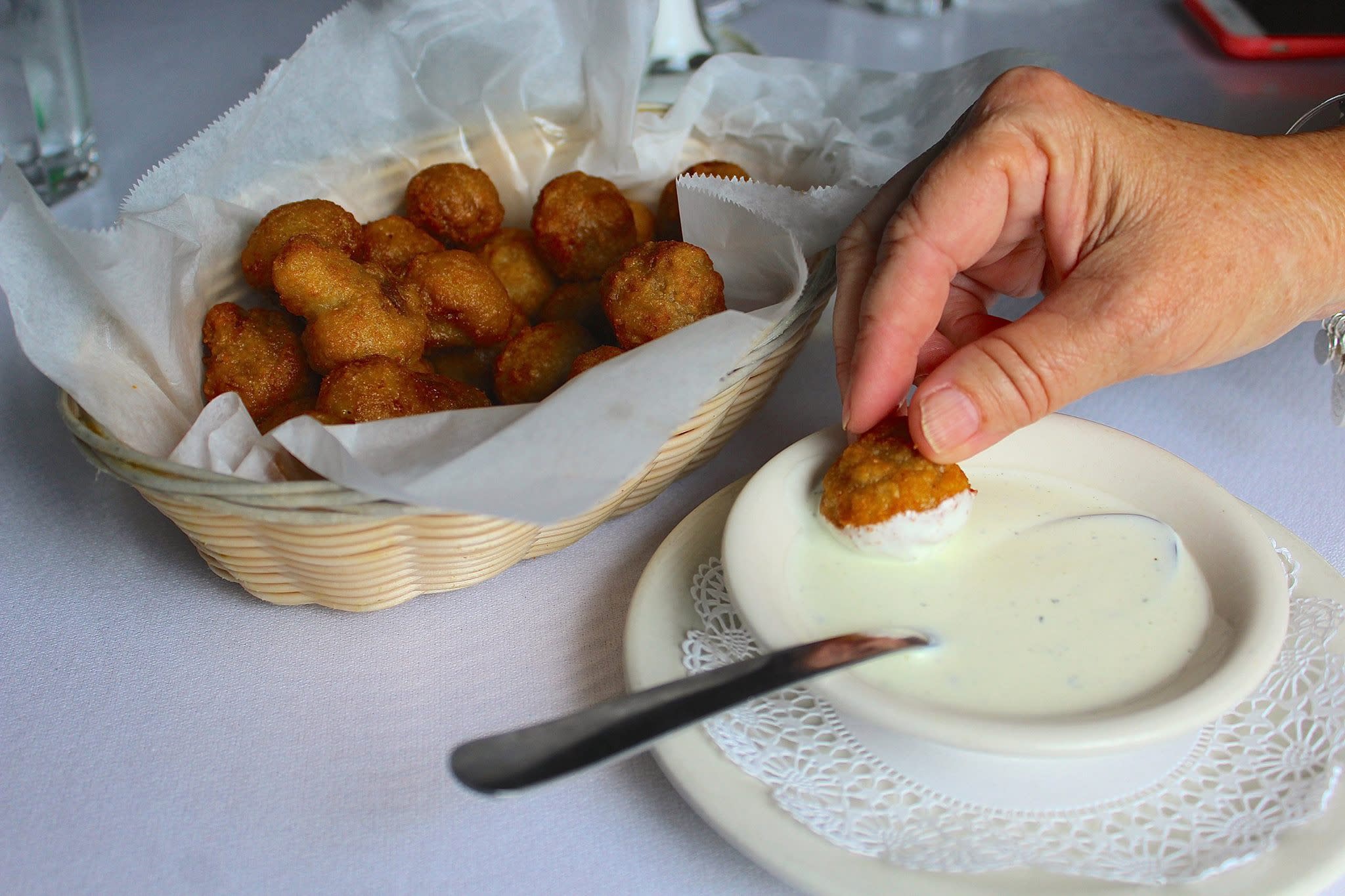 Pints & Pixels 
Newer to the Huntsville restaurant scene, Pints & Pixels is one place that you can play with your food—play video games with food nearby, that is. The venue is located on Clinton Avenue East in Downtown Huntsville and functions as an all-in-one arcade, restaurant and bar. Even on a Wednesday night, you can expect the place to be packed with professional gamers and newbies alike. The bar will even reward you for purchasing a drink by giving you two tokens to play games like pinball, Paperboy, Pac-Man and Galaga.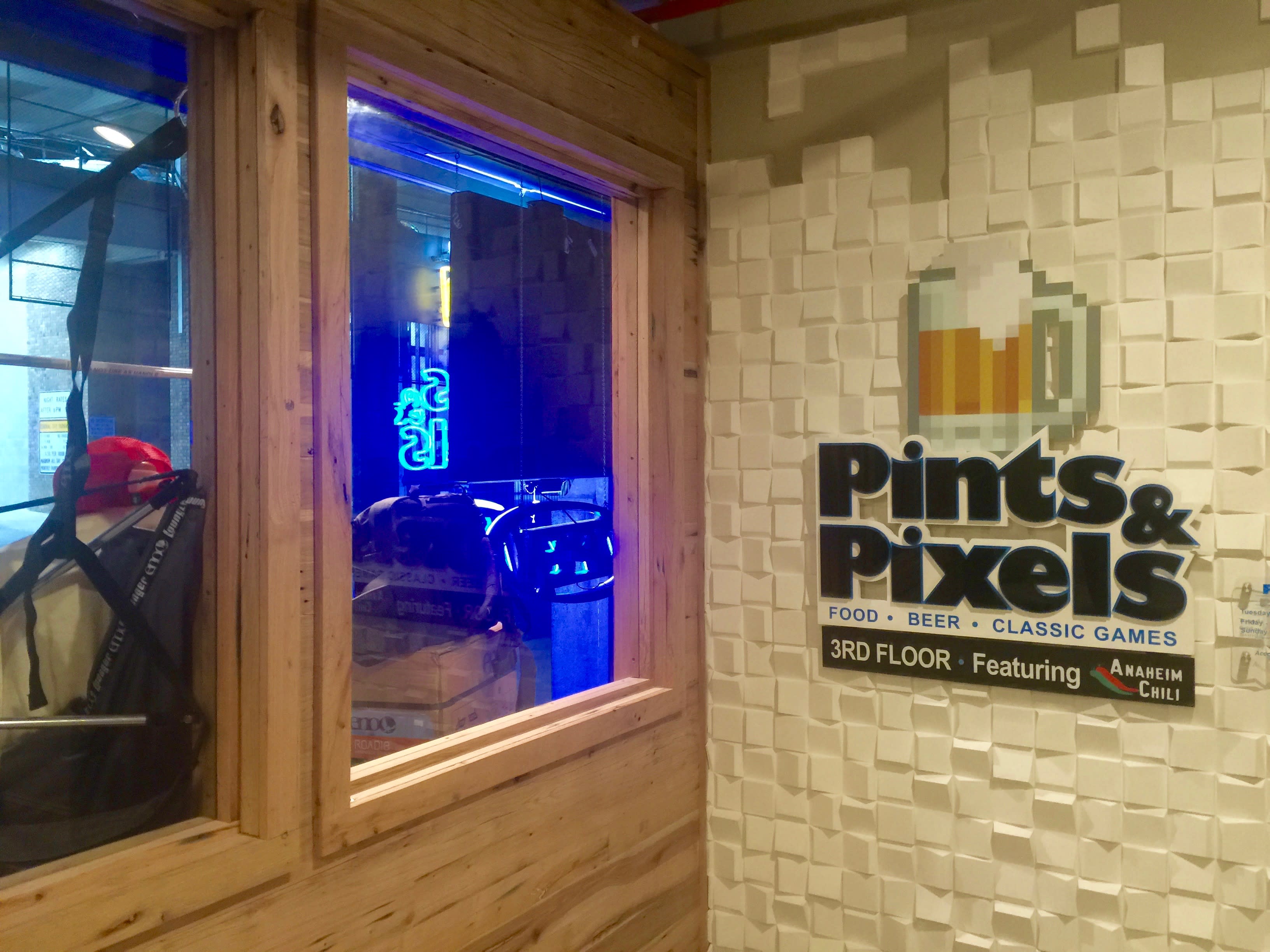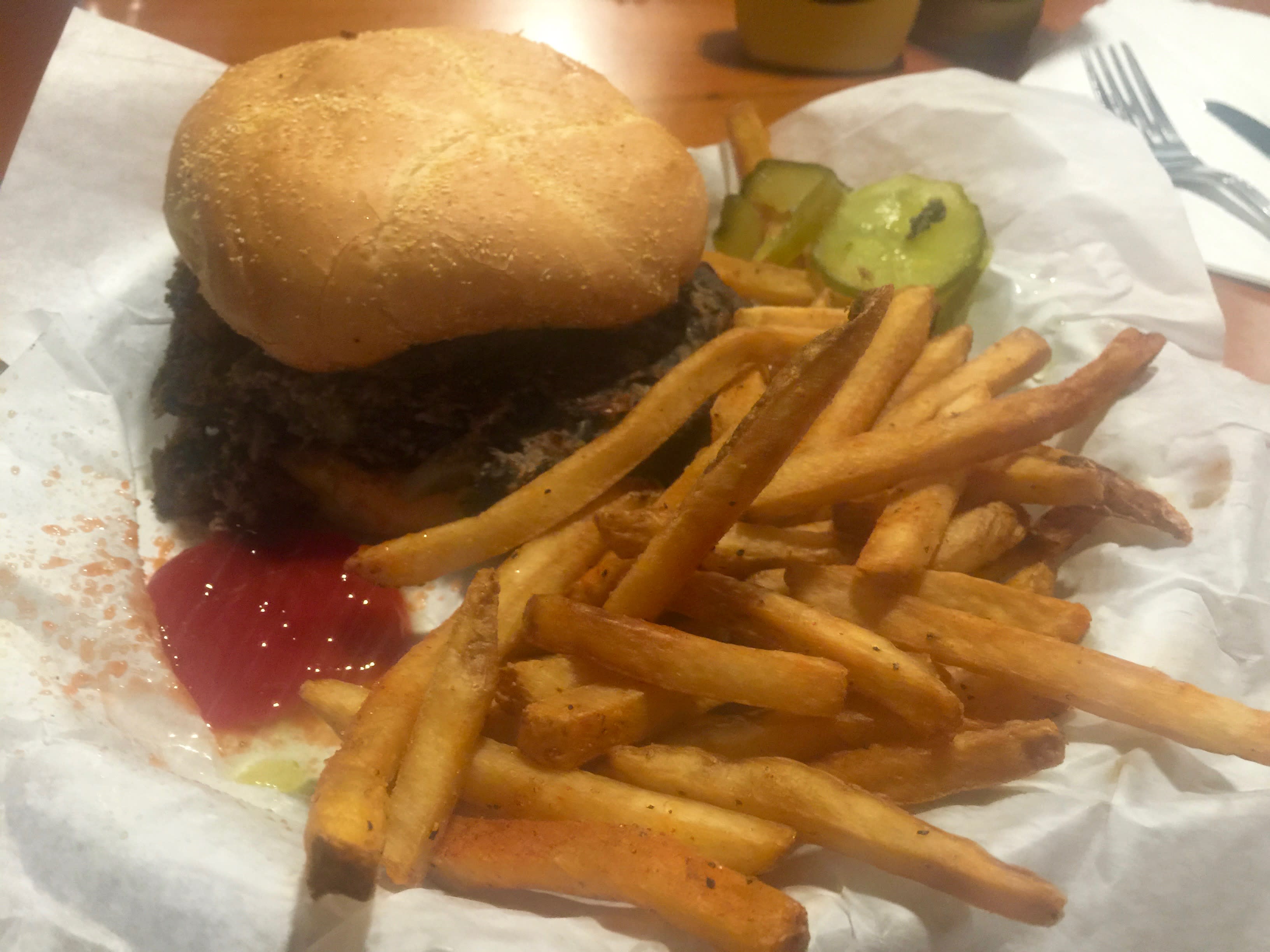 The menu features popular plates from Anaheim Chili, including hearty burgers, chili, sandwiches, wings and desserts. There's even a menu for kids. It's the perfect place to bring the whole family for a night of fun, quality time and great food.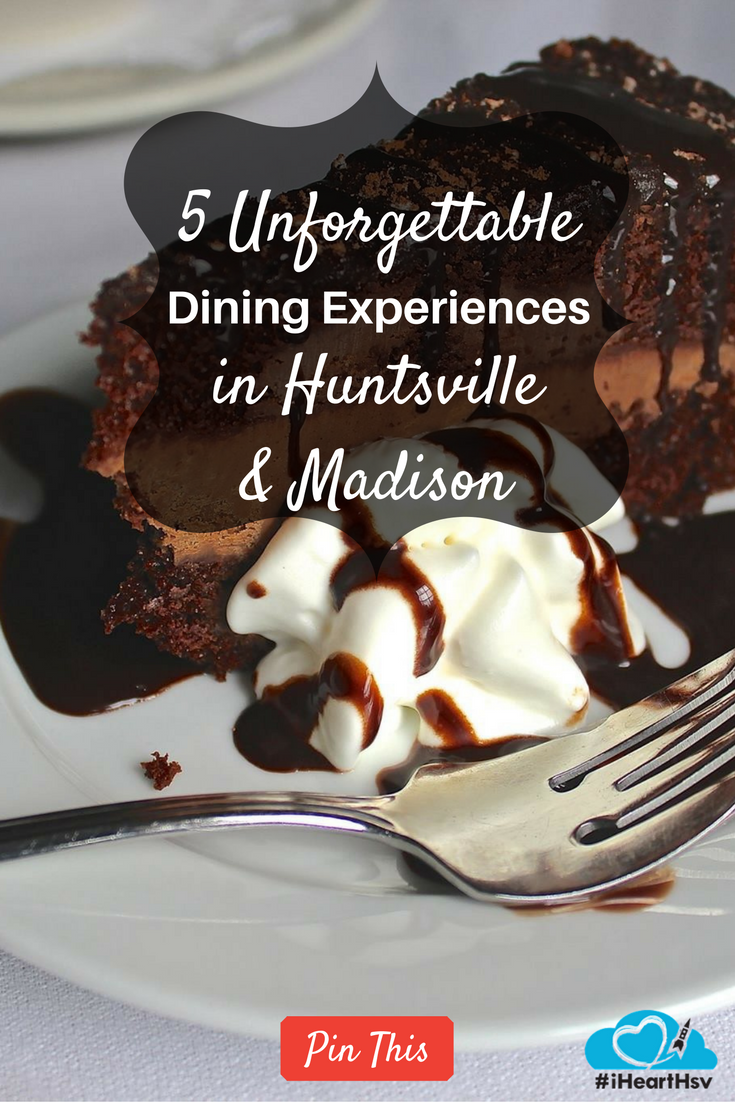 *Disclaimer: This list is not exhaustive. Know of another unique dining experience in Madison County? Share with us in the comments!