The iHeartHsv (aka "Hairless and tailless packmates") team is very honored to publish a very special post, from a very special guest blogger: Regular Contributor David Hitt's dog Amos. You read that right.
To my canine brethren in Alabama, Georgia and Mississippi –
(These are the only territories I have marked as mine. I have heard rumors that others exist. If so, this is for you, too.)
My hairless and tailless packmates have been writing information for visitors to our city, Huntsville. In typical human fashion, however, they have only written for their own species, so it is left to me to share information for our kind visiting this delightful place.
Should your hairless packmate bring you to Huntsville, here are some things you might want to check out:
Biergarten at U.S. Space & Rocket Center
While the humans like to take credit for space exploration as something they did, it was, in fact, our species that first orbited Earth, literally years before they ever did. What better way to celebrate our proud heritage than by visiting Huntsville's U.S. Space & Rocket Center? While most museums don't welcome our kind, the Space & Rocket Center on Thursday evenings in spring through fall has a time when dogs are welcome to come celebrate our accomplishments! They even provide food and music to occupy the humans while we're checking out the exhibits. Check it out here.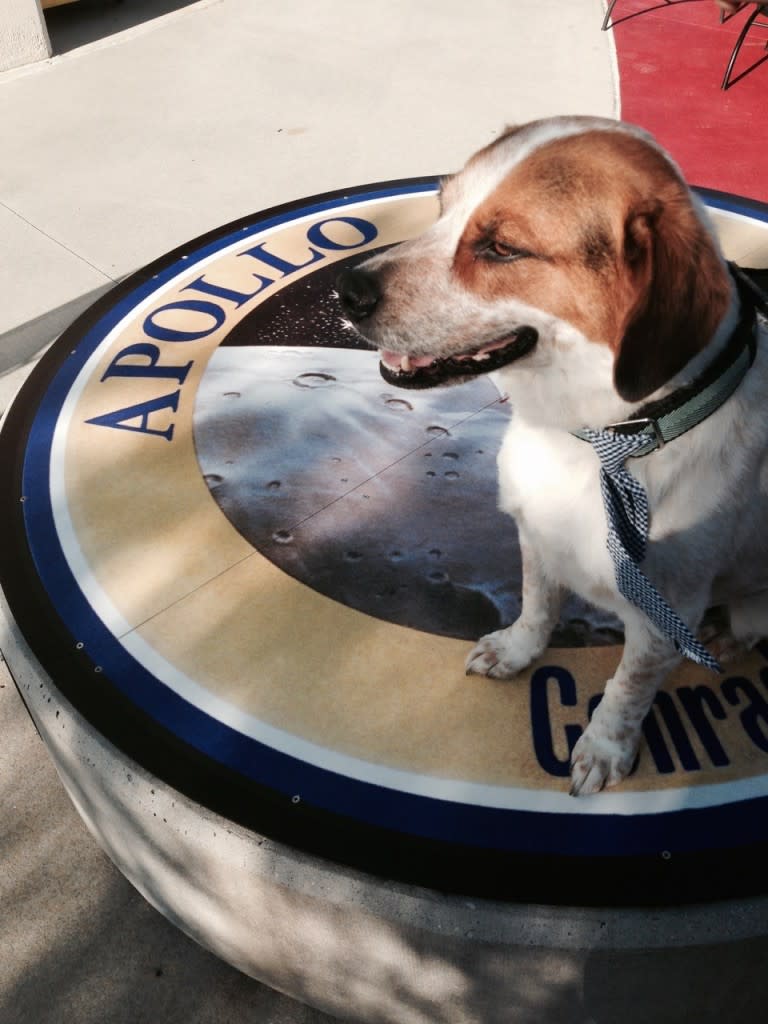 Hiking
While today we deign to live in or outside wooden structures to be near the human packmates we have to care for, this was not always the case. We are a noble and wild species, who once roamed the woodlands of these territories as their masters! You can get back in touch with your feral side by going for a walk through one of Huntsville's natural hiking trails, re-experiencing the days when our forefathers slept in the wild on the ground, marked our territory in the wild wherever they wanted, and ate in the wild when … uh, humans brought puppy chow to the woods, I guess. I haven't figured that part out completely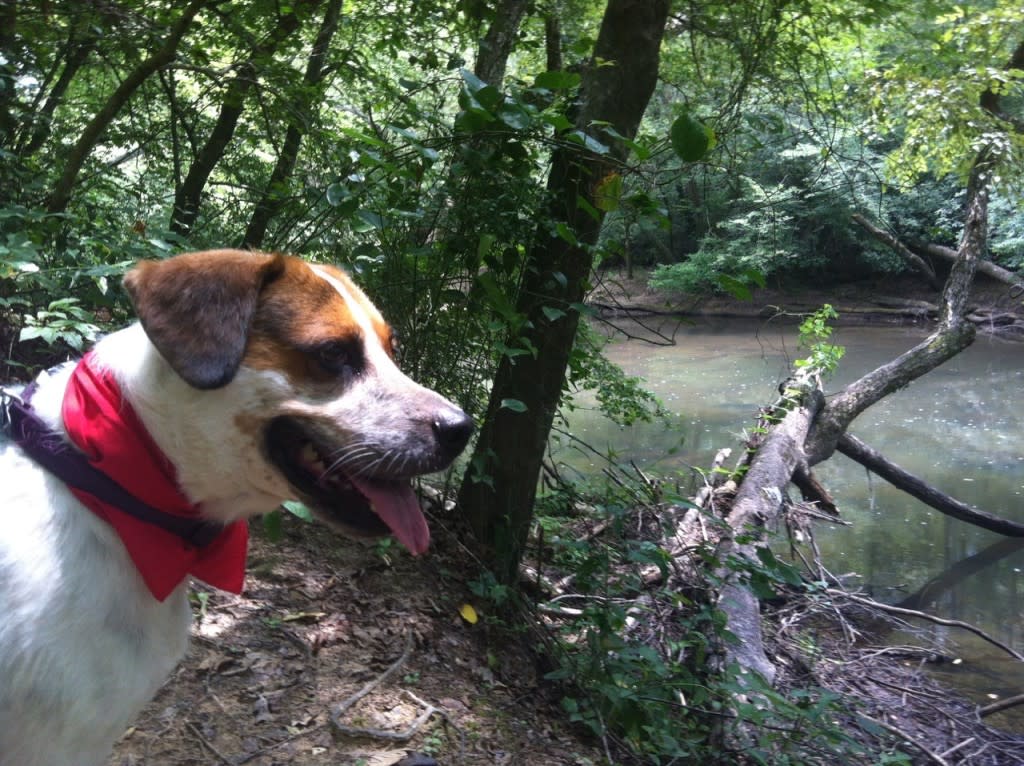 Galaxy of Lights
This is, quite simply, THE canine social event of the year. This holiday event holds dog walking nights every year before it officially opens, so that dogs from around town can get together, hang out, smell each other, the usual. Be forewarned, though: the humans we bring have this disconcerting tendency to just stare into the lights, like a moth or something. Don't worry about it; it's normal. The event takes place at the Huntsville Botanical Garden, which also hosts other dog-friendly events each year.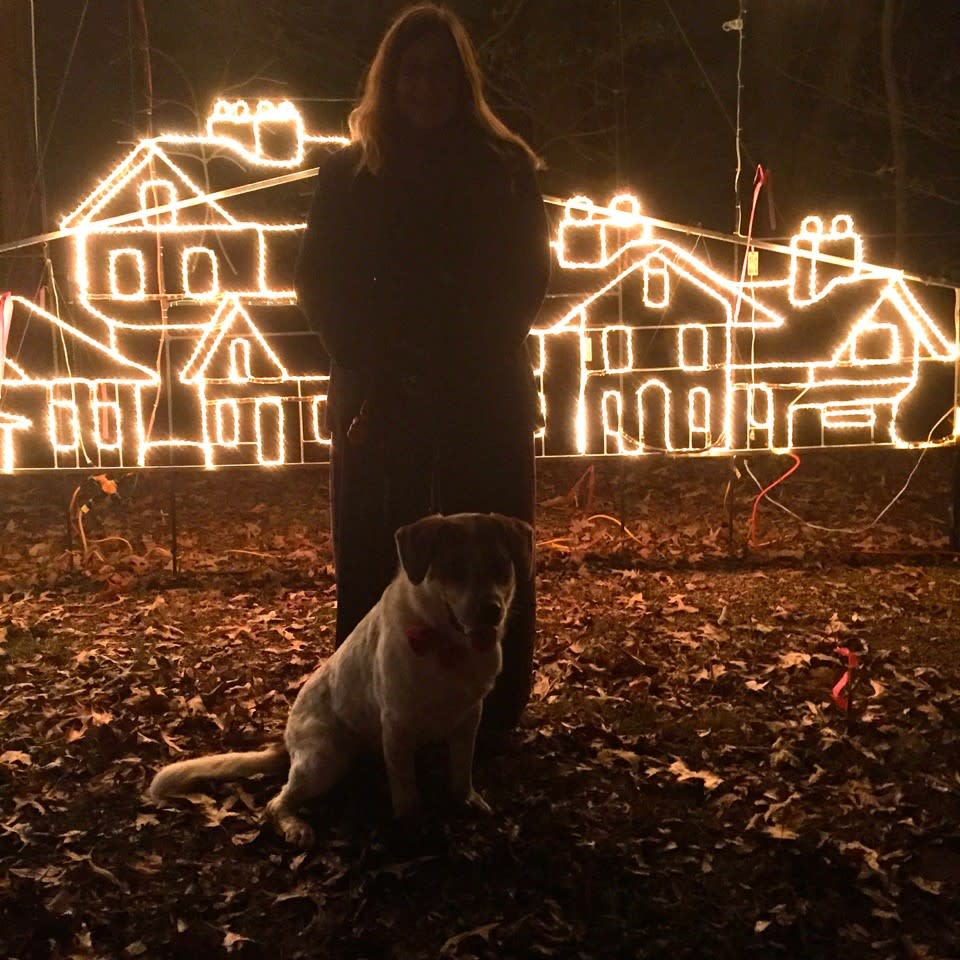 Huntsville Dog Spot & Southside Dog Park
A true dog, of course, will never resent guiding our human along on a leash, but sometimes you've just got to have a break. What better place to take off the leash and meet other dogs than in the Huntsville Dog Spot park, which has fenced-in areas that keep your humans safe while you play and socialize? All the fun; none of the guilt. Check it out.
Dining
If you're like me, you love Mexican food, but you hate those discriminatory "No Dogs Allowed" policies. Grab your nearest human and head to Cantina Laredo at Bridge Street Town Centre, which offers dogs-welcome outdoor dining. It's only one of the Huntsville establishments that cater to our kind; you can, for example, follow your fajitas with dessert by visiting Bruster's Real Ice Cream, which has free doggy-sized servings. (And it's just a stone's throw from PetSmart, which allows you to go shopping indoors, which I'm fairly sure is unnatural.)
Where to Stay
Need a place to stay while visiting Huntsville? Check out one of these pet-friendly hotels!