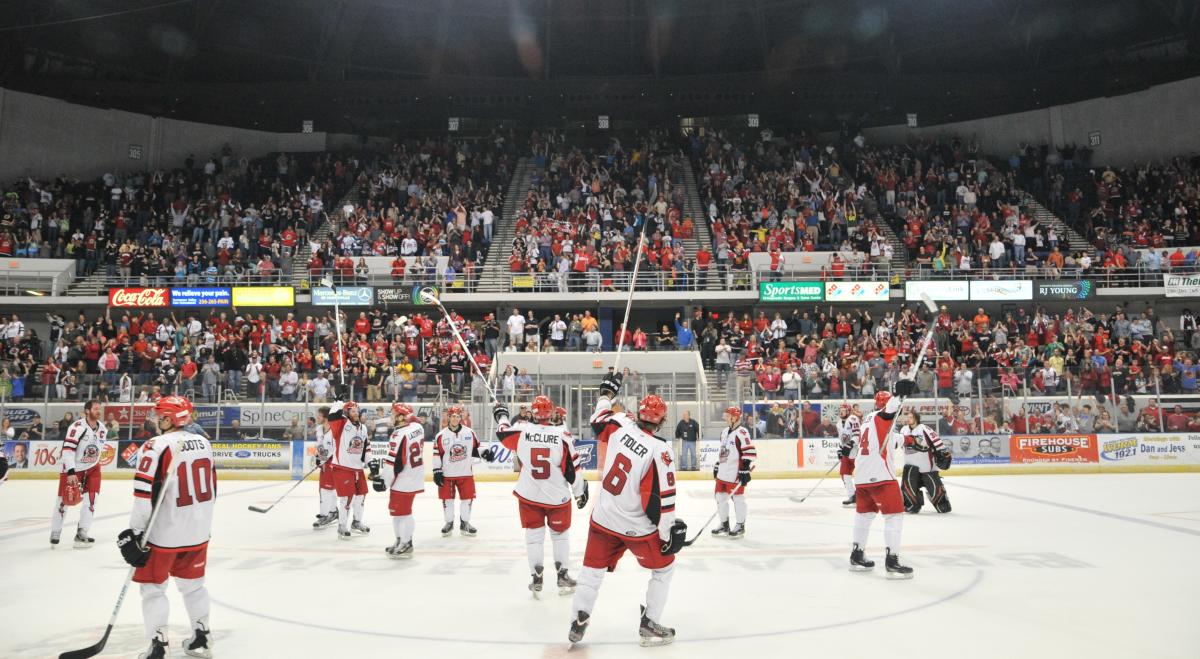 Boasting a rink at the Von Braun Center, the Minor Professional Hockey League team with a season that stretches from October through April has called Huntsville home for more than 15 years. Never been to a game before? Here's what you should know before you go:
ENTERING THE GAME
Like any sporting venue, space can be limited for onlookers. Limit the items you bring in to just the essentials, like your phone, wallet, and keys. This will make for a smoother process as you go into security, and it'll free up space around you so that other spectators can get to their seats as well. Note: Security prohibits large backpacks and umbrellas inside the venue.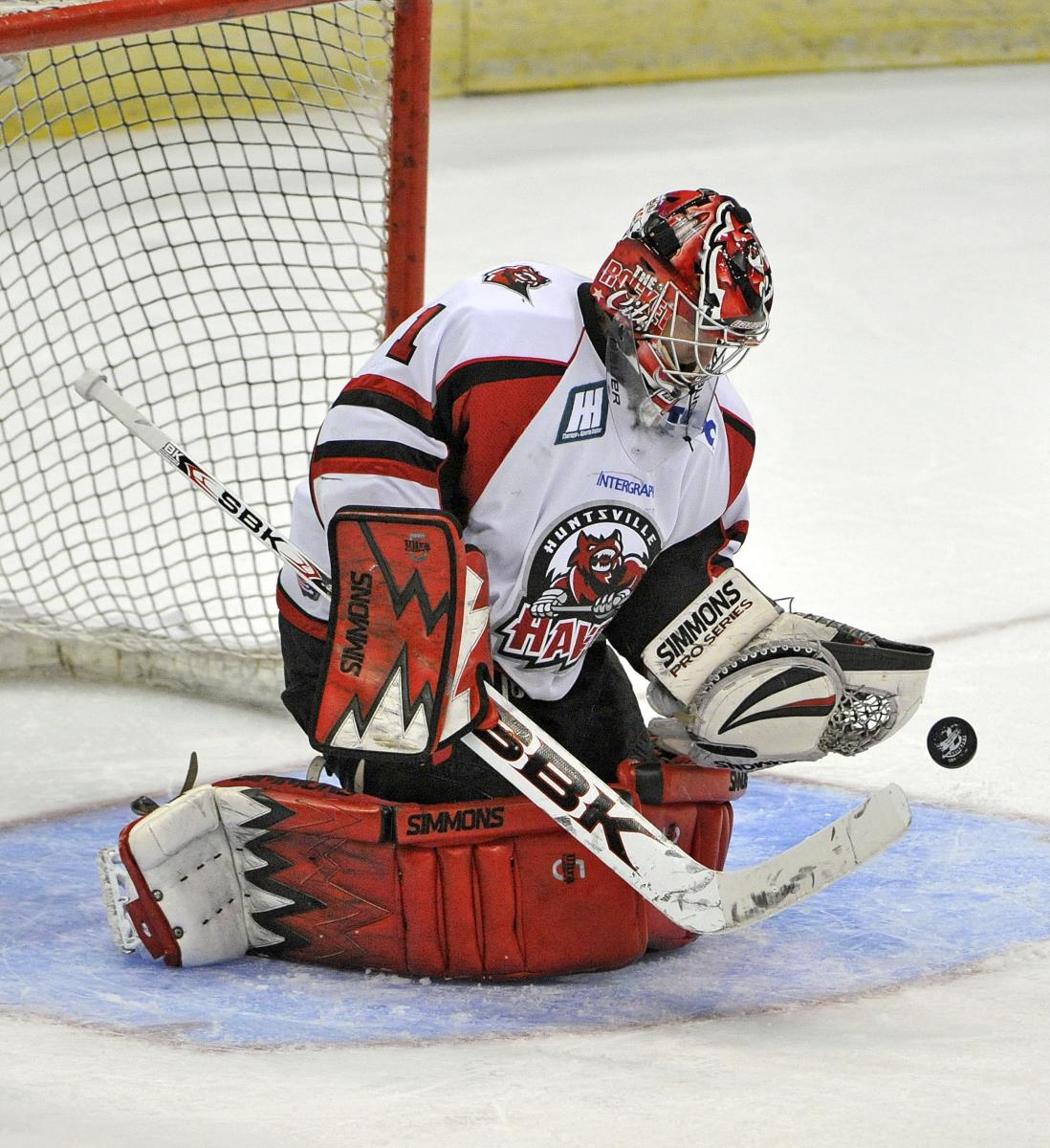 BEFORE YOU TAKE YOUR SEAT
With fewer items to carry into the arena, you can prioritize your free space for what's really important: snacks. As you walk toward your seat, there will be multiple concessions vendors selling staples like pretzels and hot dogs and, of course, local beer. Rather than get stuck in a long line and potentially miss the puck drop, get to the game a little bit earlier, take your time pursuing the offerings, and coolly walk to your seat in time for the game. You won't want to miss the Havoc entrance! Smoke, light shows on the ice, and hype music fills the arena for the Havoc team's grand entrance. YOU DON'T WANT TO MISS IT!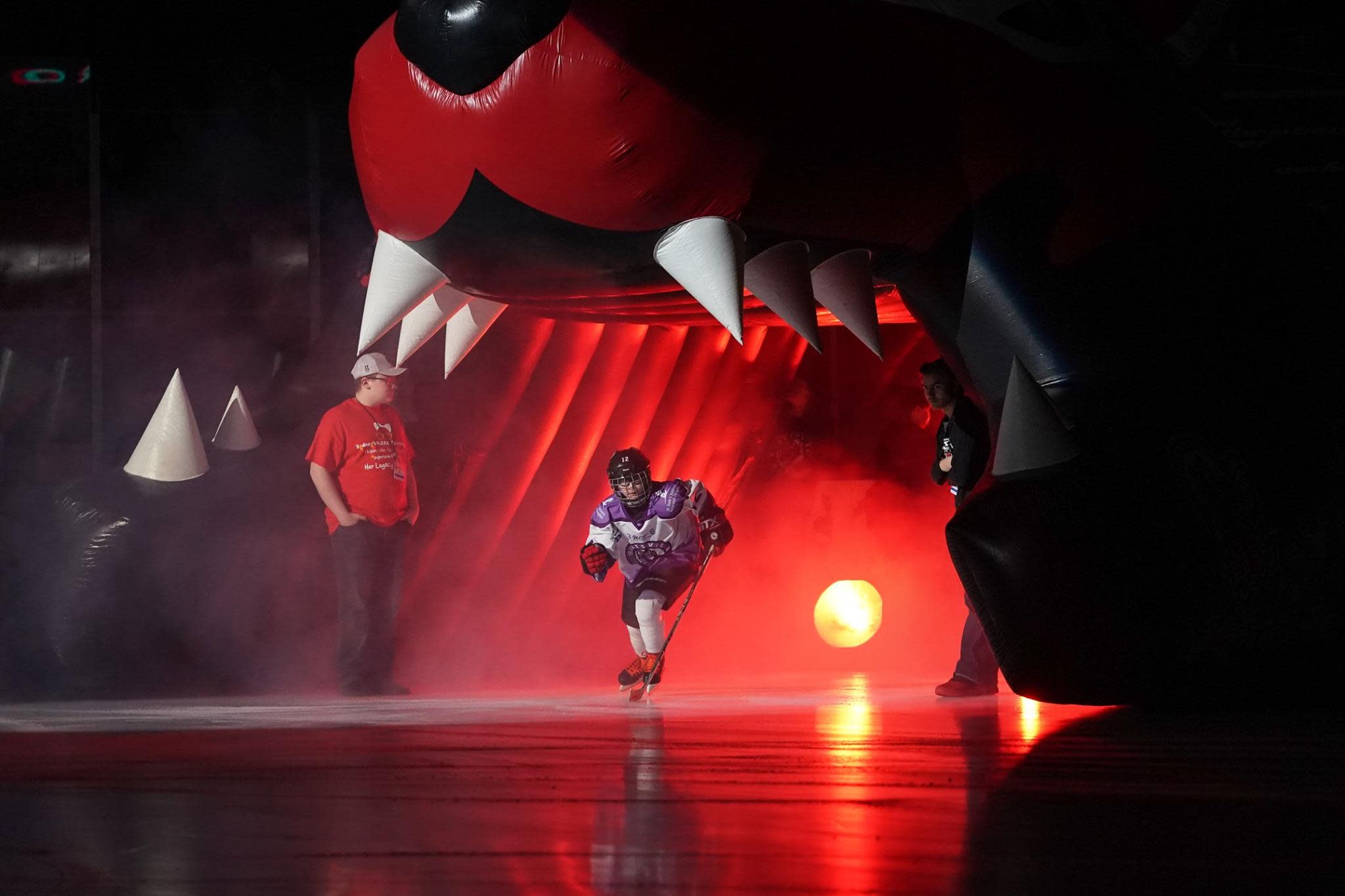 Photo Credit: Chris Shimek and Bill Aycock
Themed Nights 
One of the best parts about a minor league sports team like the Havoc is the number of special events the club can put on. Huntsville Havoc puts on a series of great theme nights so that even the youngest of fans can enjoy the night. Theme nights range from Star Wars Night, and Stranger Things Night, as well as their famous Weiner Dog Races (these are normally SOLD OUT GAMES). Each theme night features a coordinating jersey that you can purchase for the game.  Additionally, traditional Havoc gear can be purchased at the game. When you see the inflatable Havoc Hockey arch at the front of the Von Braun Center, you know all the merch is nearby!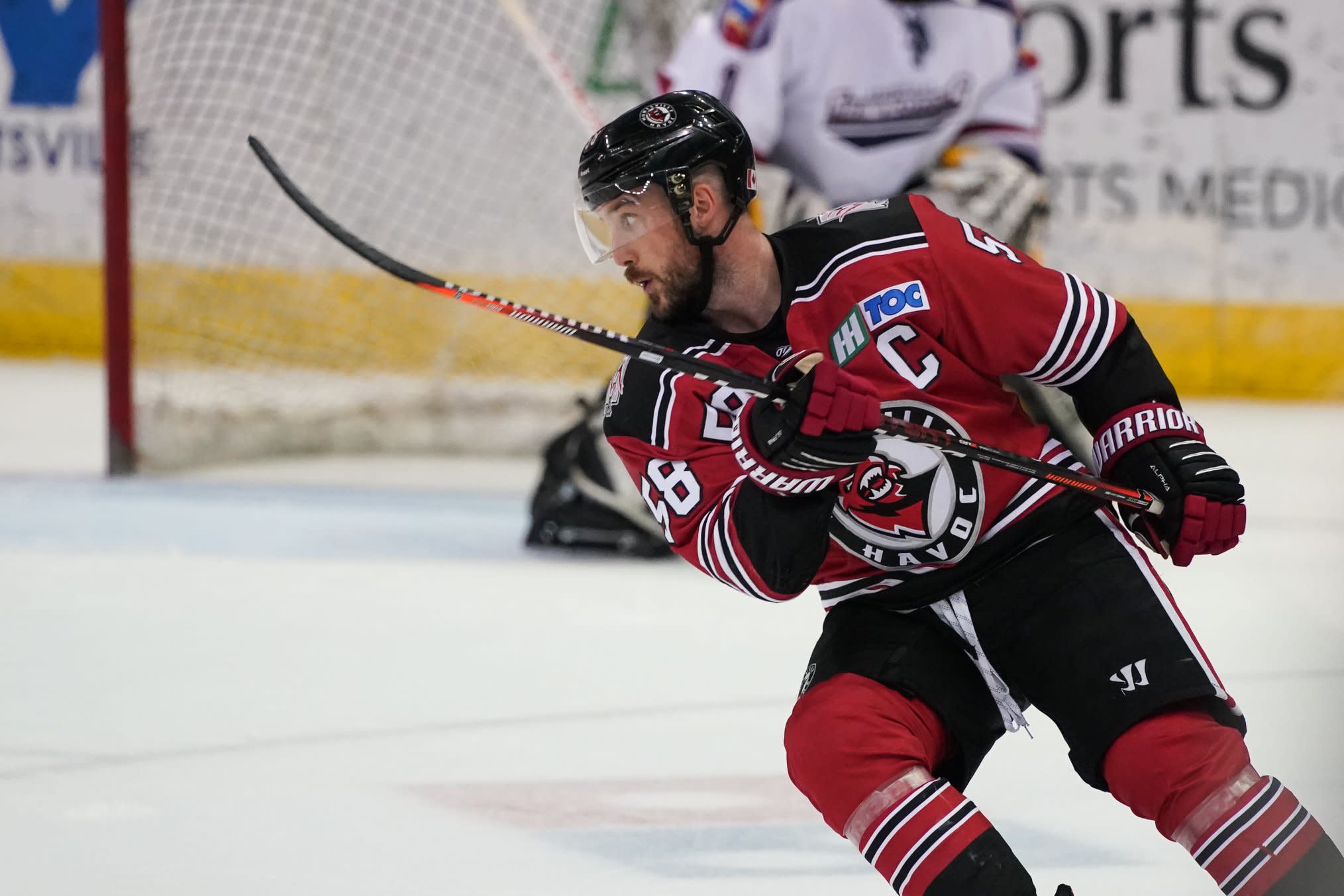 Photo Credit: Chris Shimek and Bill Aycock
TRADITIONS
Chuck a puck, themed nights, and the FAMOUS wiener dog races, are just a few of the many Havoc traditions. Chuck a puck includes purchasing a group of sponge-like pucks to be thrown on the ice during the 3rd period of the game. A toilet sits in the middle of the ice and fans try to land their puck in the toilet for a top prize. The fans back these traditions with a passion! The energy in the stands is contagious, and before you've gotten home, you'll already be talking about your next game.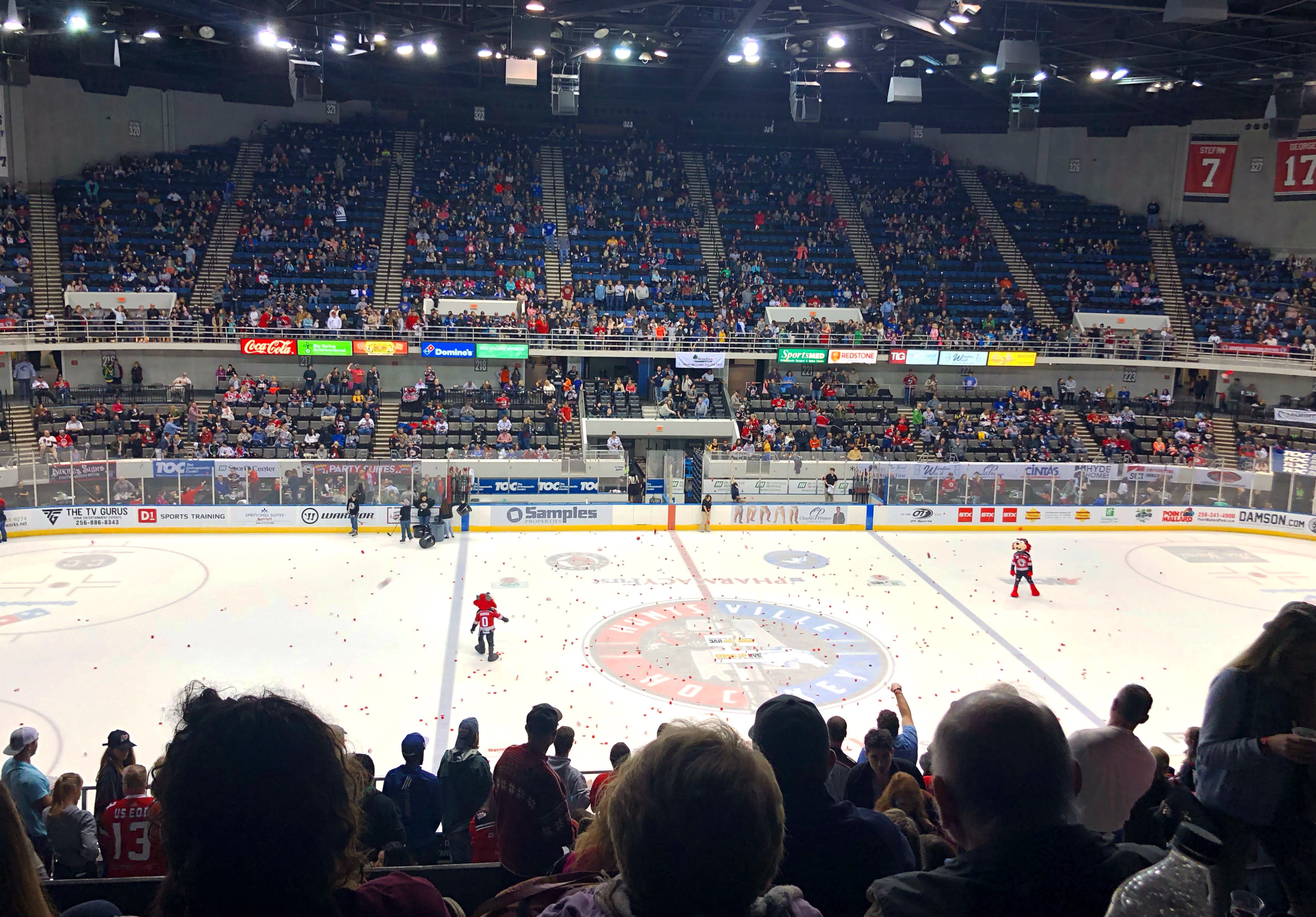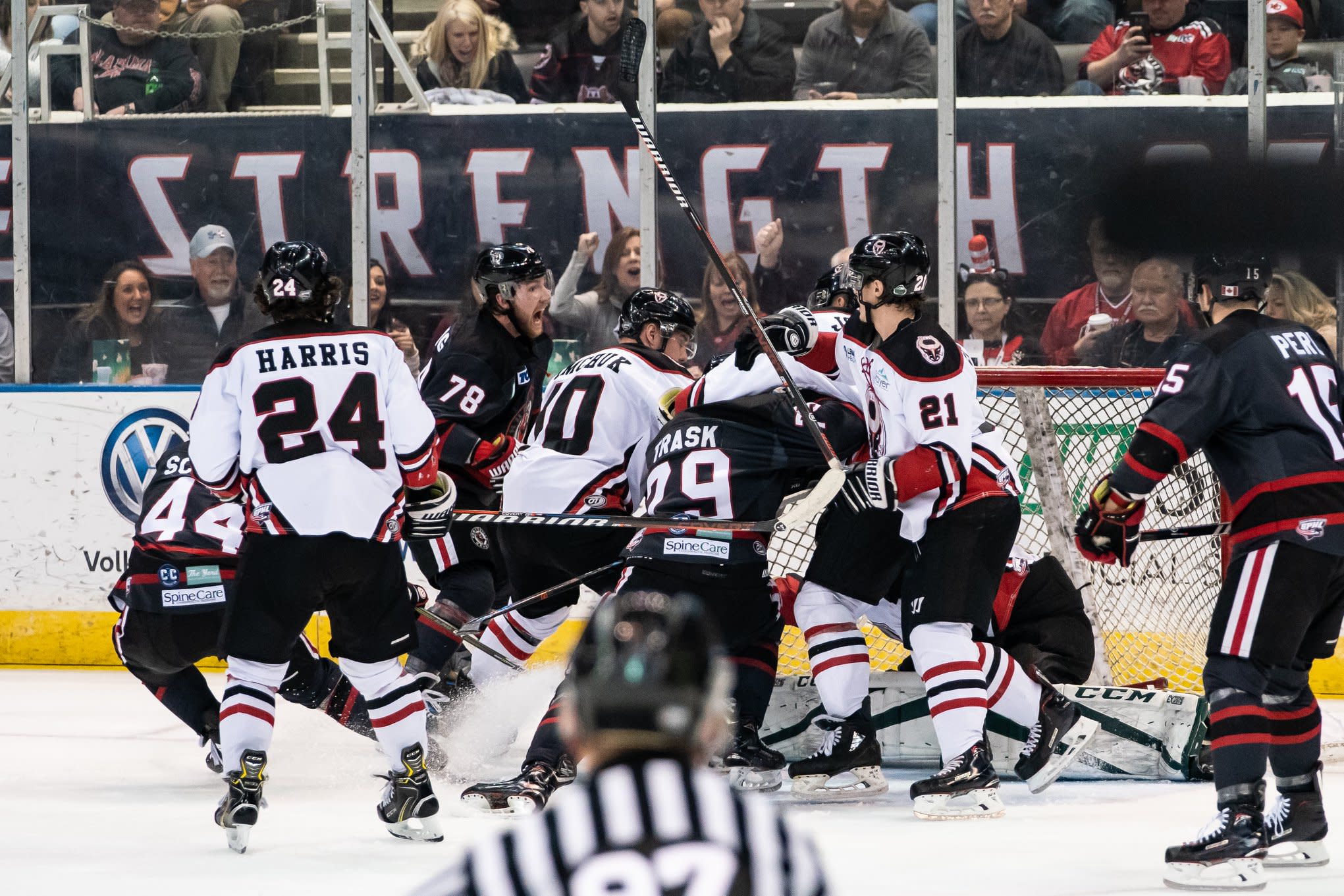 Photo Credit: Chris Shimek and Bill Aycock