So I'm a little partial to the EarlyWorks Family of Museums. My very first museum job was there; an epic combination of two of my greatest loves, history and museums. Some of my fondest memories are of the museums and of the people I have met while working there, whether I was in a blue apron, hoopskirts, elf attire, or a penguin costume. (If you ever get the chance to dress up like a penguin and entertain children, do it. Without hesitation. It's one of the best days you will ever have. Trust me.) After witnessing a good many adults and kids stroll through those giant red doors, I've come to realize a thing or two about the museums and what visitors tend to miss out on. Here's a few bits of wisdom about the EarlyWorks Family of Museums.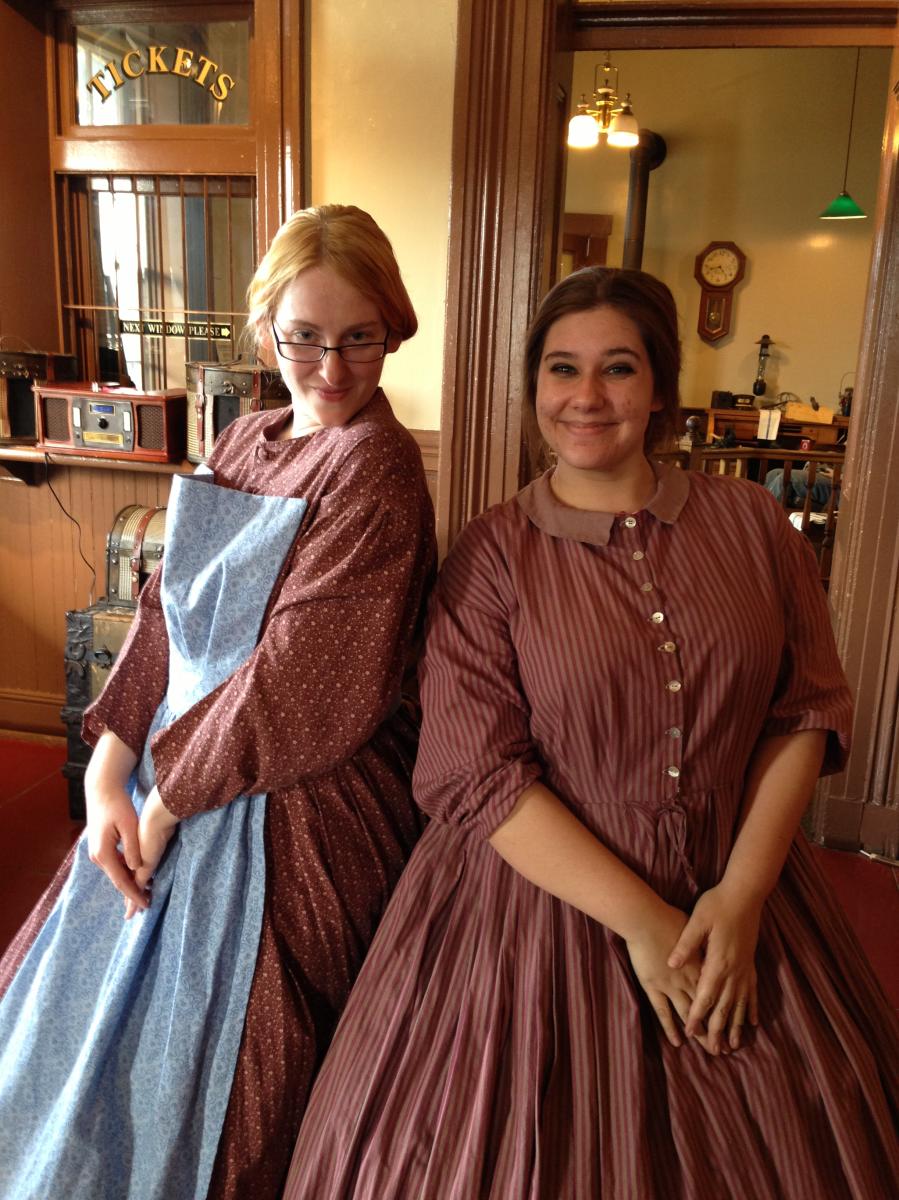 Learning about history never looked so snazzy.
Check Out the Museum
That may seem pretty obvious, but bear with me here. The EarlyWorks Children's Museum is the South's largest hand-on history museum. Keyword here: MUSEUM. Take advantage of that! It can be very tempting for parents to just follow their kids as they enter the museum and head straight for the Biscuit's Backyard play area, using the museum just for that giant playroom. Not that Biscuit's isn't really cool with its secret hideout and all, but the rest of the museum has lots of hands-on history activities that are equally as fun. There are multiple "buildings" to explore—a log cabin, general store, keel boat, just to name a few, full of things to do like dressing up or setting the table for a pioneer dinner. Here's a chance for kids and adults to step into and be a part of history, learning about life in the early days of Alabama while having a ton of fun.
Leave the Museum
EarlyWorks is not just one museum; it is a family of three museums, the EarlyWorks Children's Museum, Alabama Constitution Hall Park & Museum, and the Historic Huntsville Depot. Even though the century-and-a-half-old Depot is closing the doors to everyday museum visitor traffic for refurbishments, the grounds will still be open for children to go climb on its historic train cars and explore the site of one of the nation's oldest standing passenger depots. Not to mention, tour groups and events can still get into the Depot with a simple call ahead to book.  If it's too rainy or cold to go to the Depot, then check out the other two. The Children's Museum is perfect for chilly, dreary days. The living-history museum Constitution Village, the site at which Alabama became a state in 1819, is a mix of indoor and outdoor exploration that lets visitors experience life here 200 years ago. Go to all of them. If you want to hit multiple sites in the same day, or have a limited time in your visit, buy a combo ticket that includes the Children's Museum and the Village.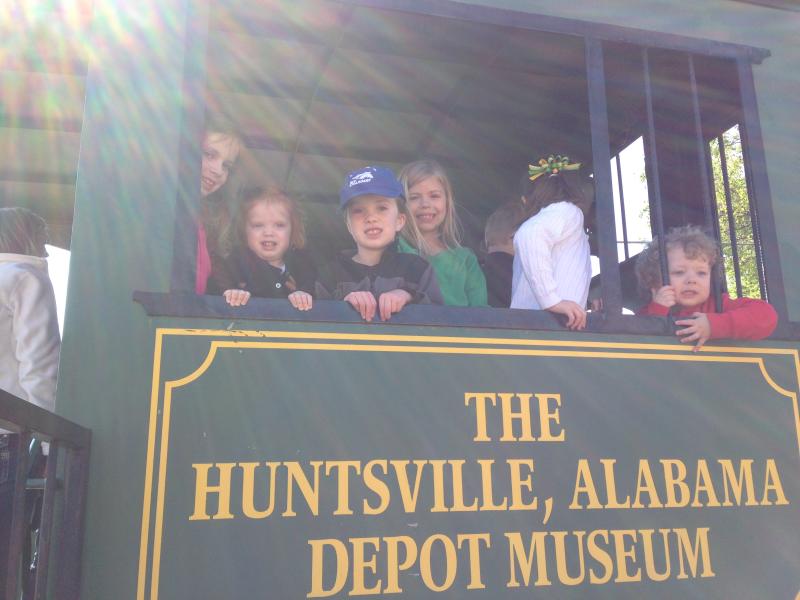 Stepping back in time at the Historic Huntsville Depot
Join the Museum
Which brings me to my next point: go ahead and do yourself a huge favor and buy a membership. While this is particularly true for locals or those relocating to Huntsville, it's not bad advice for those who are just visiting. For most families, the membership pays for itself within a couple of visits, so even if you're just here for a little while, it lets you break up your visits and explore at a more relaxed pace. And if you get the Nationwide Membership plan, you can use your membership at any other children's museum that is a part of the Association of Children's Museum to get a 50 percent discount on admission for up to six family members. Buy here, and continue to use it back home or wherever your travels take you. And as an added bonus, you can use a membership for discounts for the several local shops and businesses including the EarlyWorks gift shops and Emma's Tea Room.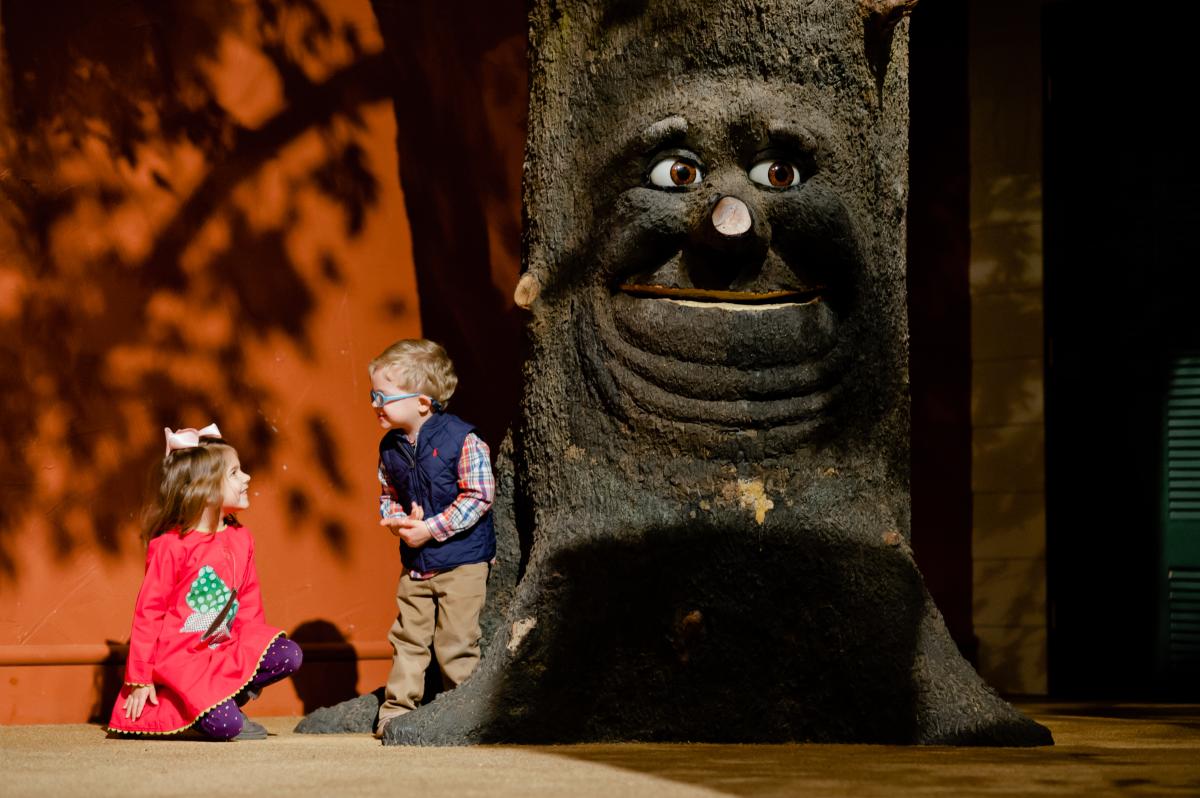 The famous talking clock at the EarlyWorks Children's Museum
Shop the Museum
Speaking of the EarlyWorks gift shops… You need to be buying all of the stuff here that you never knew you needed! Awesome jewelry, cute picture frames, tasty fudge… Also really neat things like courting candles. (Make sure you ask about the story behind the courting candle when you buy it!) Many of the crafts are handmade by EarlyWorks staff member Lora McGowan, who is amazingly talented. So buying stuff at the gift shop is helping support a local artist. A very worthy cause, don't you think?