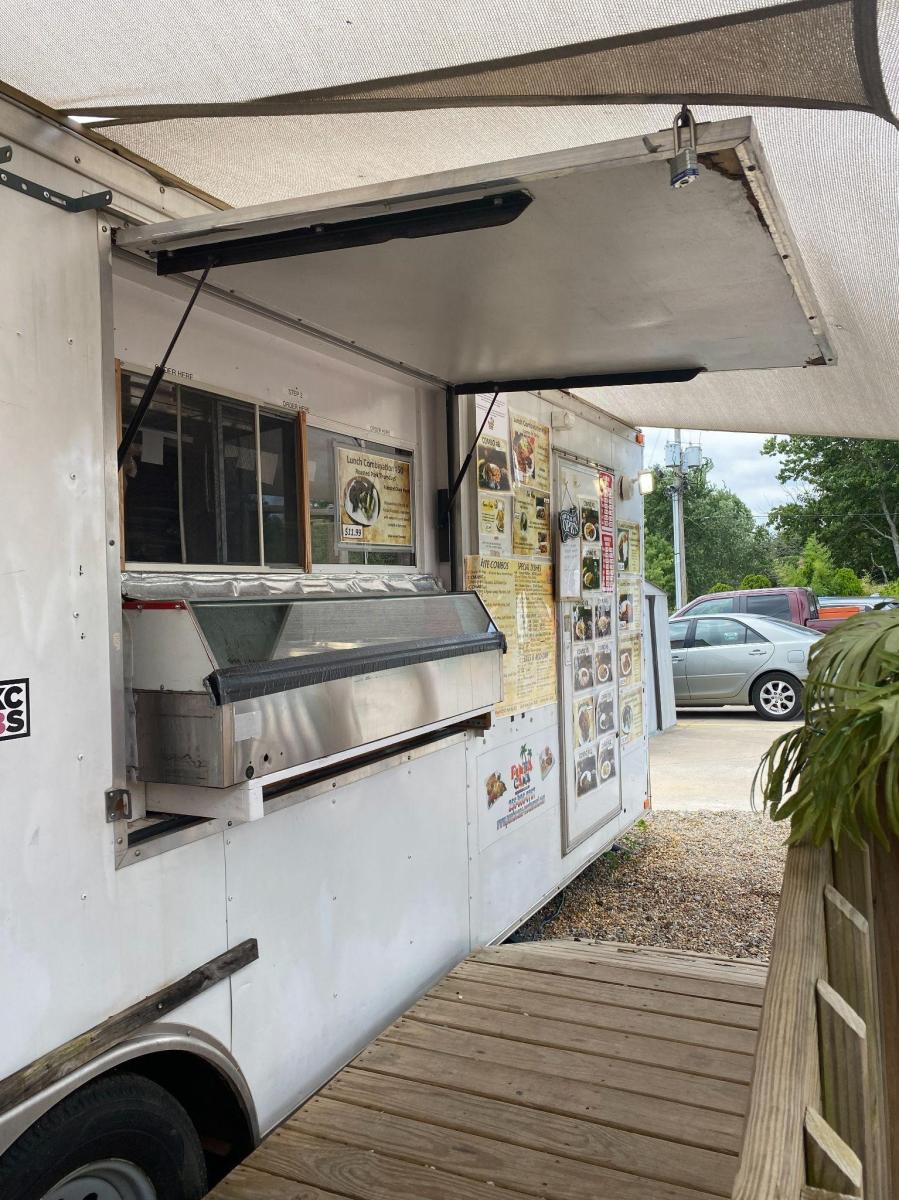 If you've ever visited a Spanish speaking country, you know that street food is what parades down on every corner and street.  Night comes to life with the help of food trucks. Growing up in Mexico, I have a long list of memories evolving around food trucks and stands. When I first moved to Huntsville a year ago, food trucks were on my top list to find around the city! I quickly learned these food trucks are making some of the best food in our area. I tagged along with my three boys and went on the hunt to find the best local Hispanic food trucks in Huntsville and surrounding areas. These food trucks not only bring mouthwatering tastes of various locations from Mexico, South America, and the Caribbean, but are also being run by some of the most hardworking individuals who are living their American dream. Here are the top 5 Hispanic food trucks that will satisfy every taste bud. Grab your keys and wallet and bring on an empty stomach!
Taqueria El Super Taco

Located at 2607 Triana Blvd, this is one food truck you will not find on social media. Taqueria El Super Taco is very popular for their tacos de asada (steak tacos) but they also have other meats for you to try like seasoned pork, Mexican sausage, pork rinds, grilled chicken, and more. All of the taco orders are accompanied with sauteed onions, grilled jalapeno pepper, sliced radishes, and cucumber. If you want to branch out, try other options in their menu like a torta (Mexican sandwich) or one of their grilled chicken or steak plates. Plates come with rice, pinto beans, and a side salad. Meals are cooked to order. Business hours are Monday - Sunday 11 a.m. - 9:00 p.m. Cash only.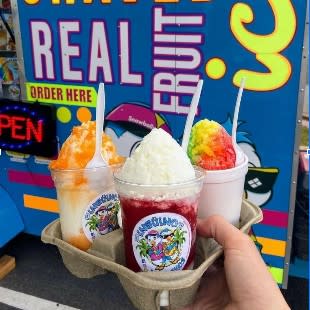 If you have never tried the shaved ice or raspados from Pinguinos Hermanos, you are missing out on one summer staple that almost everyone in the Hispanic community loves! Ran by a fantastic duo of siblings (Diego and Luz), what started as a way to pay for college tuition five years ago is now a very successful business of shaved ice. With two locations, one next to Taqueria El Super Taco on Triana Blvd and 4925 University Dr, Pinguinos Hermanos offers shaved ice with very uncommon ingredient combinations. Their bestsellers include the Mangonada, which is a mixture of mango shaved ice, chamoy (spicy and sweet pulp,) chili powder, and topped with diced mango. Or, you can also order their 2nd best seller, the Georgia Peach that includes a blend of peaches and cream with strawberries. You can visit them anytime during the months of April - September. Open from 1:00 p.m. - 9:00 p.m. Cash only. Limited seating available.
Don Pancho's Tacos Mexican Food

Don Pancho's Tacos Mexican Food is another spot that is a must visit if you are craving authentic street tacos. Known for their tacos de asada and seasoned pork, Don Pancho's will offer you great customer service and fresh food made to order. Their menu offers a variety of meats to order with your tacos like: steak, seasoned pork, grilled chicken, arabian meat (traditional to Puebla), and more. If you are hungry for more, you should give La Mamalona torta a try. This mexican sandwich, also known as the cuban torta, includes a sliced hot dog sausage, Mexican sausage, a fried egg, seasoned pork, steak, sauteed onions, avocado, and cheese. The visuals in their menu will give you a glimpse of what each dish looks like. Don't be afraid to order something outside the typical Mexican options. Everything I've tried from here is truly authentic and delicious! You can find Don Pancho's at 2716 Lawrence Ave off Governor's Drive. Cash only.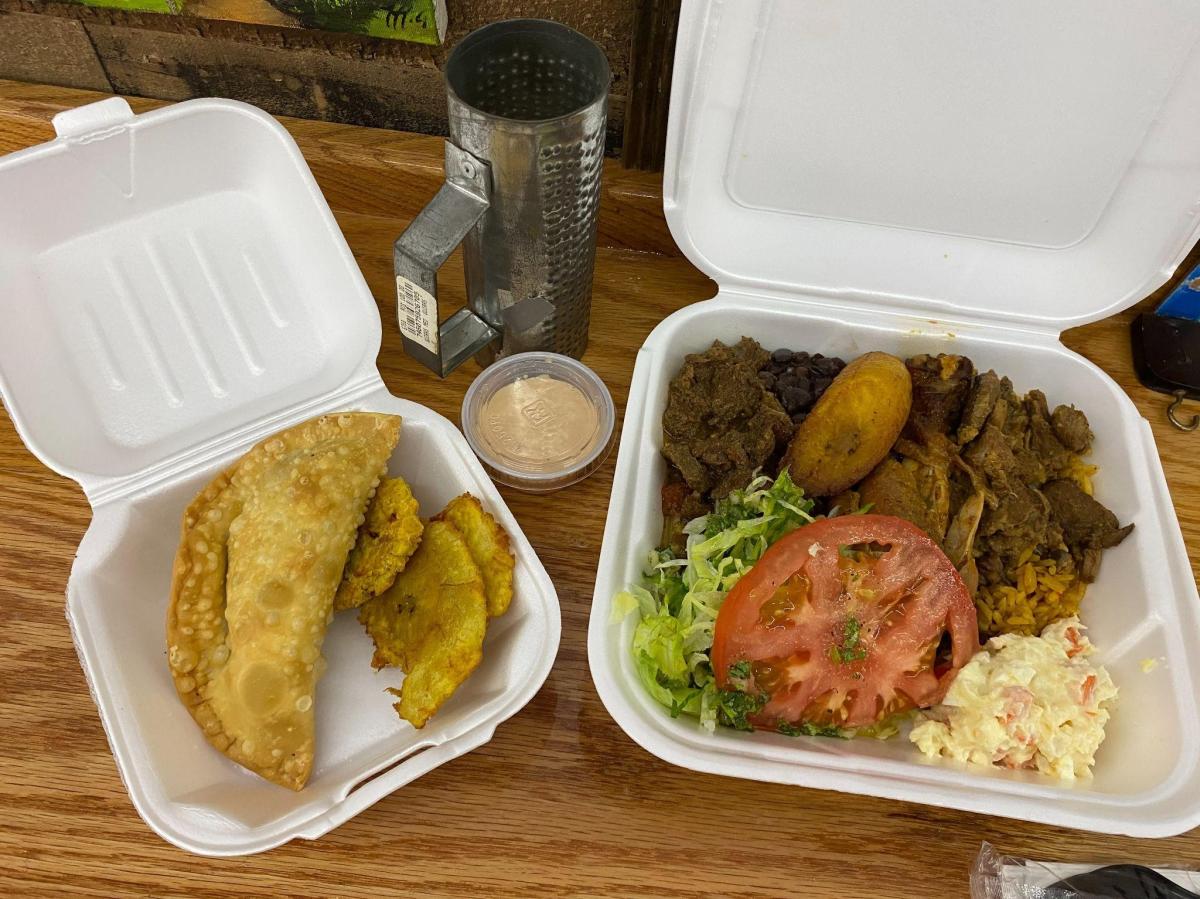 If tacos are not your thing, then make your way to Punta Cana in Madison. Punta Cana is a family-owned Dominican food truck that will bring you the astonishing flavors of the Caribbean without visiting the island of the Dominican Republic. I was blown away by their flavors and topnotch customer service. If this is your first time trying homemade Dominican food, I recommend you order the Sample Platter. The Sample Platter includes stewed chicken, pork, steak, rice choices, mangu (mashed plantain), beans, and a choice of salad. The empanadas (Spanish pastry) are another option that will leave you craving more. Empanadas can be filled with chicken, beef, or cheese. Dip your empanadas in their mayoketchup to taste a flavor out of this world.  A make your own lunch and veggie combo is also available. Canned drinks are available as well as fresh juices and waters.  Feel free to eat at one of their outdoor tables or, if you rather stay cool, step into their transformed dining bus. Punta Cana is open Monday-Saturday from 10:30 a.m. - 2:00 p.m. for lunch and 4:00 p.m. -7:30 p.m. for dinner. Cash, card, and Cash app payment options.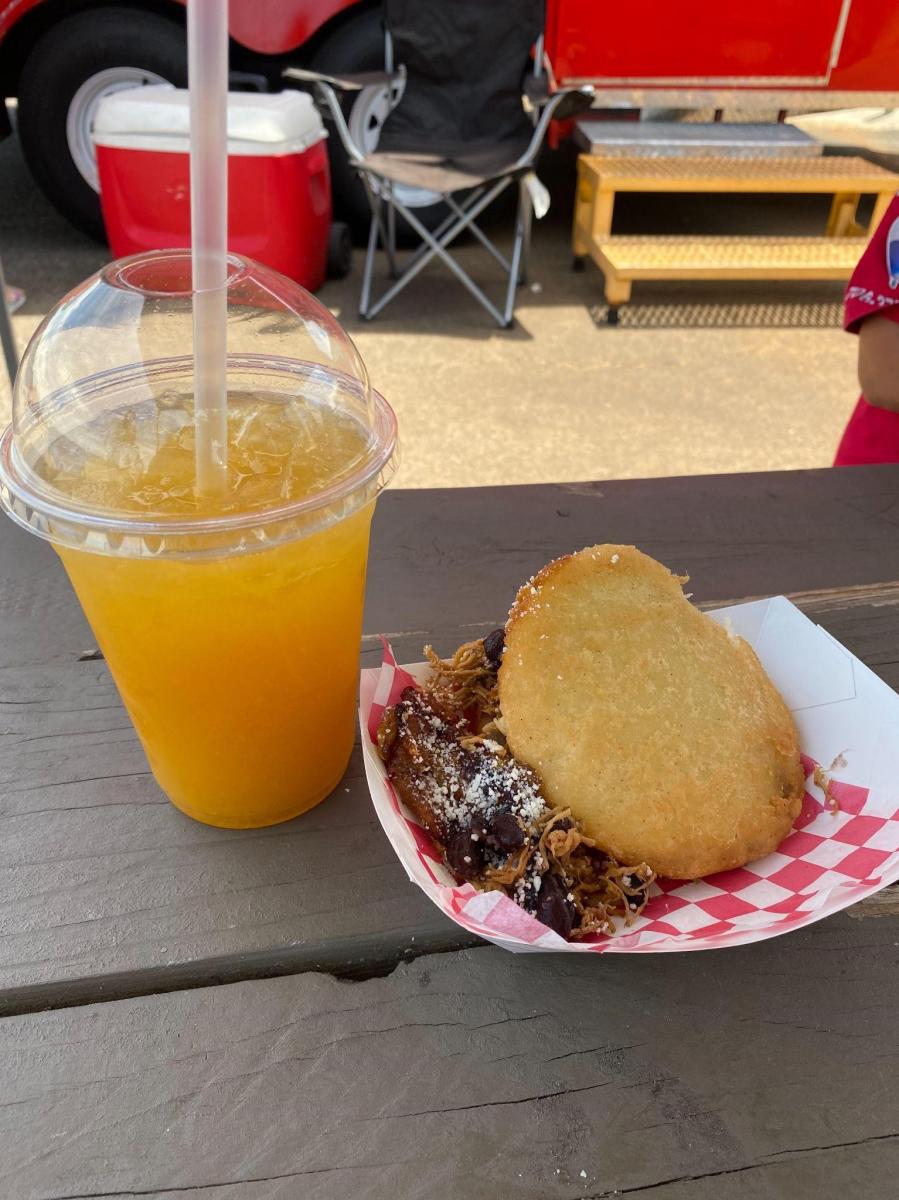 If you watched the movie Encanto, then that was probably the first time you learned about arepas. Arepas are what I would describe as a cornmeal stuffed cake. You won't be disappointed by the incredible flavors you will find at this Venezuelan food truck. Run by a dynamic trio of three generations, Arepas Lovers shares some of the most popular dishes from their homeland. Their best seller includes Reina Pepiada which is a combination of shredded chicken, avocado, celery, and mayo. Another popular option you can try is the Pebellon arepa which is filled with beef, plantain, and black beans. Don't forget to drizzle a little bit of their cilantro and mayo sauce, it will bring all flavors together. Give their aguas frescas (natural fruit waters) a try too. From mango, horchata, and a few more, Arepas Lovers will help you stay cool during the hot weather and keep your appetite satisfied. You can find Arepas Lovers at 751 Hwy 72 in Madison. Operation hours are Tuesday-Sunday from 10 a.m. - 5 p.m. Summer hours extended to 9 p.m. Make sure you follow them on their social media accounts in case location changes due to events. Cash and card payment options accepted.
I hope you take some time and visit one of the food trucks mentioned. There are many more that could be listed here, but this is just a little taste of some of my favorite Hispanic food trucks in the area. Don't be shy if you can't pronounce an item on the menu, each offers incredible customer service and are more than happy to help bring you and your family mouthwatering flavors from their countries. Buen apetito!