When I first moved to Huntsville, I knew I had to have some good, old-fashioned, Southern barbecue. But little did I know how diverse bbq in Huntsville is! Now, one of my favorite things to recommend to visitors is checking out all the different meats, flavors, and sauces that are Keep'n Huntsville Saucy!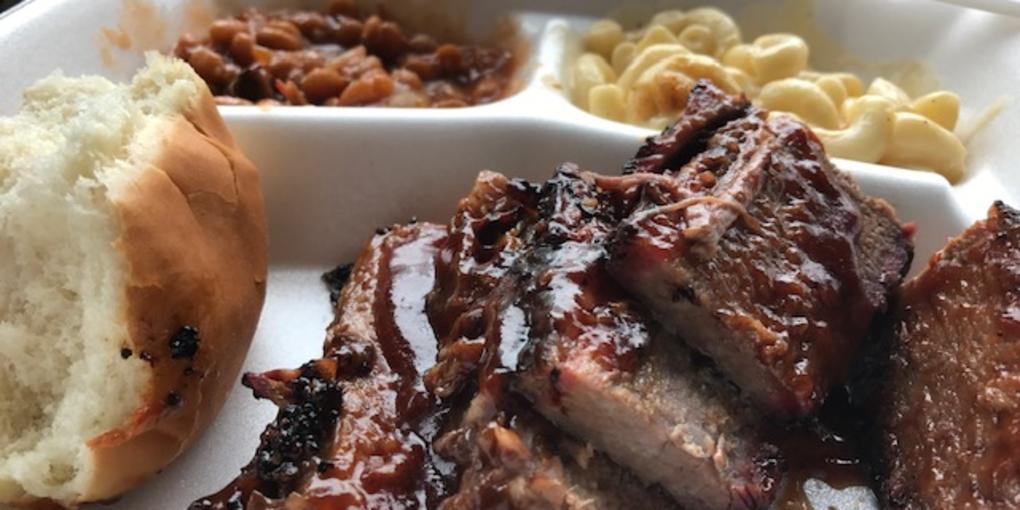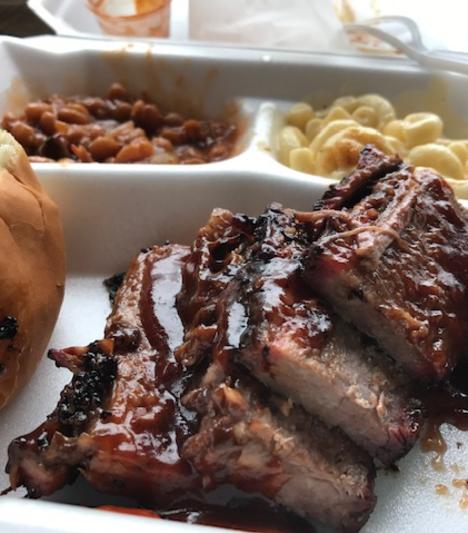 ---
Anytime someone tells me they will be even close to New Market (a few minutes northeast of downtown Huntsville), I'll recommend visiting New Market BBQ. I am just such a fan.
Your only options to try it are mostly on the weekends (although they cater any day of the week) due to their weekend hours. But, it's worth the wait until Friday for this Mom&Pop shop to open up to diners.
The vibe here is exactly what you want from a barbecue restaurant—deer heads mounted on the walls, bench-style seating in the waiting area, all your favorite meats (you can smell them smoking from the road), and the option to order plenty of homemade desserts. When I visit, there's usually a line forming to the order window! (Now, you can even order ahead online, which makes this spot even better.)
Don't miss out! Go off the beaten path to New Market, or add lunch to your to-do list while you're out this way.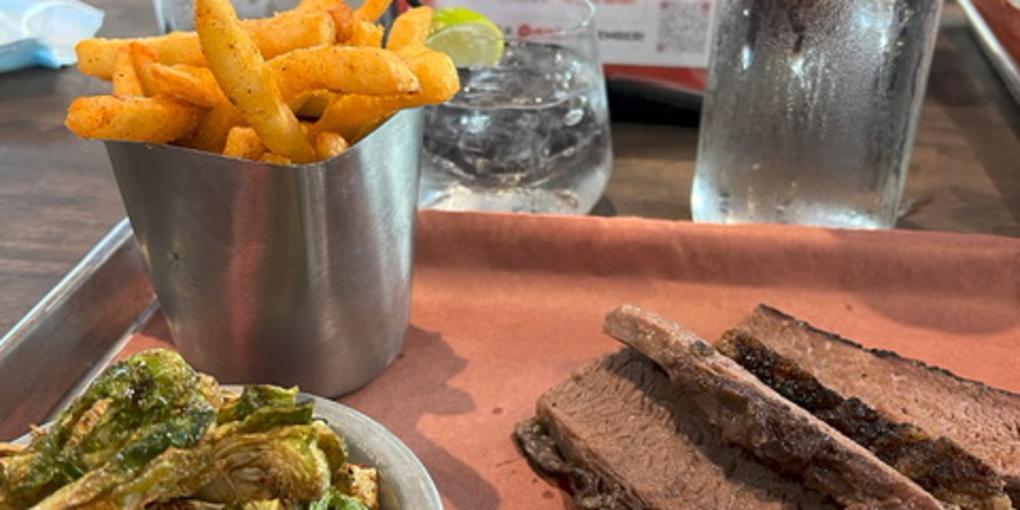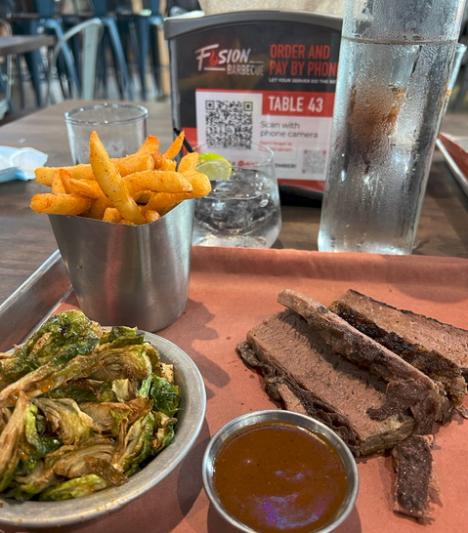 ---
Fusion is making a splash at their Lincoln Mill location, and for a good reason. These quality meats (try the wagyu brisket!) and unique sauces (Korean barbecue sauce, Japanese white sauce, and more) are packed with flavor, providing some variety from the traditional bbq you're used to.
Dare I say it, the Fusion "trimmings", or sides, are as good as the main course! The proprietors told me the hot honey Brussels are one of the biggest crowd-pleasers on the menu, and after trying them I tend to agree.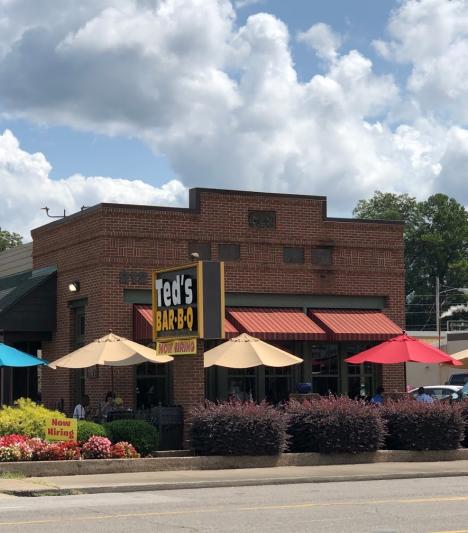 ---
A Huntsville classic, you cannot go wrong at Ted's. I've found no matter which location I visit (try either Five Points or Madison) Ted's consistently delivers that flavor I'm craving.
While of course, you'll find stuffed potatoes, plates, etc., which are always a good choice, I'm a huge fan of Ted's chef salads with bar-b-q pork (a huge portion—try it with my favorite salad dressing in the city, Ted's Ranch!) But don't sleep on Ted's hot tamales either! I swear, everyone I've recommended these to, has loved them.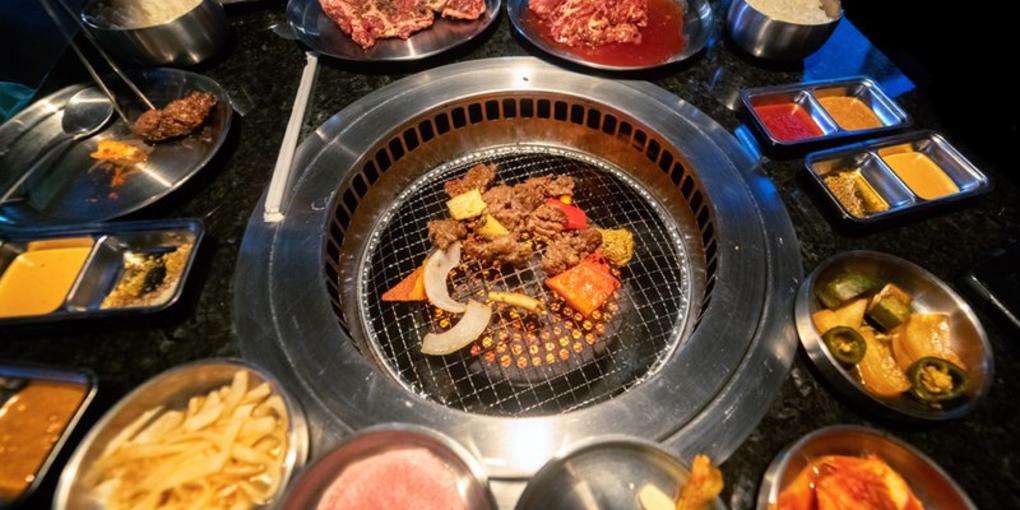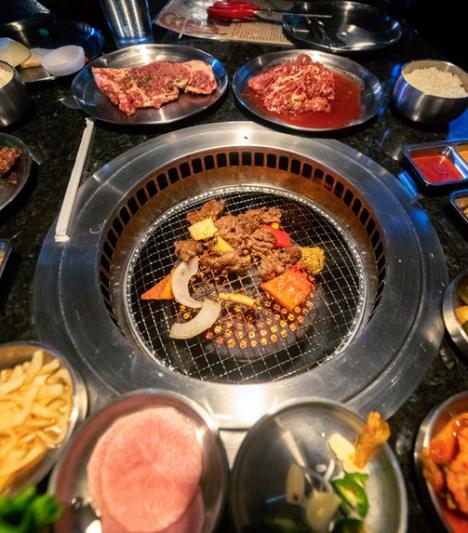 ---
Who doesn't love all-you-can-eat? That's what a visit to Stone Age, on South Memorial Parkway, offers in spades.
Try a helping of all kinds of meats (like spicy pork belly and beef bulgogi, but also plenty of chicken and seafood options) and sides (bibimbap, kimchi, salads, and more). A variety of different sauces helps you tailor the meal even further, based on your taste.
Eating here isn't just dinner—it's an experience. You can cook your chosen selections right at the table! It's a good entry point to Korean-style bbq, and there's plenty to try until your two-hour time limit at your table is up.
Tip: the cocktail list here is also pretty lengthy (and delicious!) which is another guaranteed way to win me over.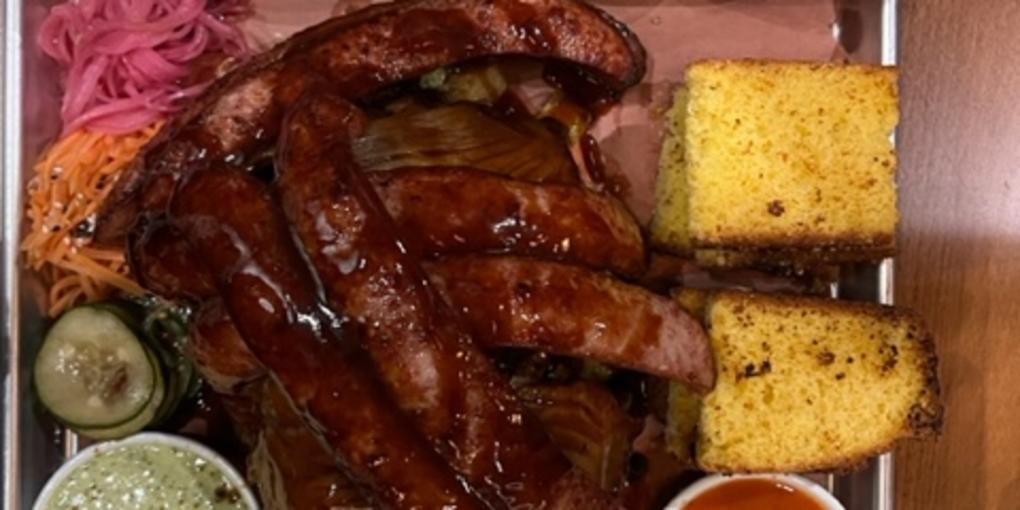 Prohibition Rooftop Bar and Grill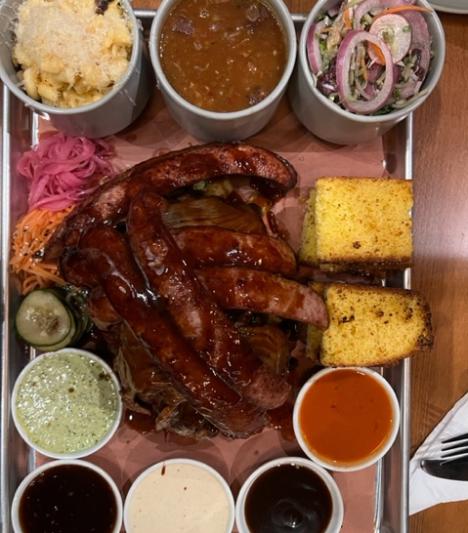 ---
Prohibition is one of the restaurants that's opened up at Town Madison near the ballpark. I knew to expect fun cocktails and ambiance, but I didn't expect the barbecue to be a joy, too!
If your party is between 4-6 people, I couldn't recommend ordering The Large Format (pictured above) enough! This whopping tray of meats, sides, and sauces will astound you. We knew it would be a lot of food, but we were shocked by how high the meats were piled!
This plate features the institution that is Conecuh sausage, an Alabama delicacy, along with a perfectly-seasoned half-chicken and sweet cornbread (a fave at our table). This one is fun to order, but even better to eat—and a great way to try many of the restaurant's offerings all at once.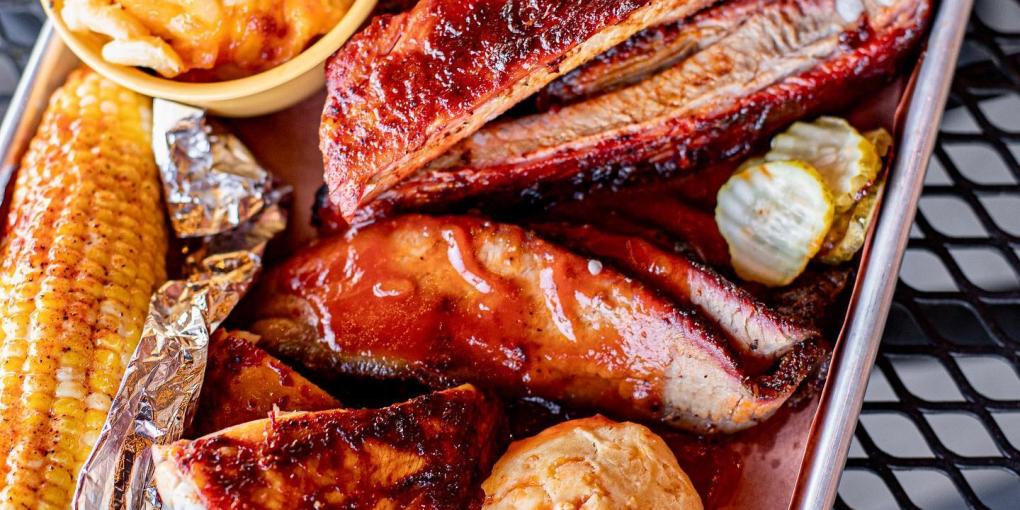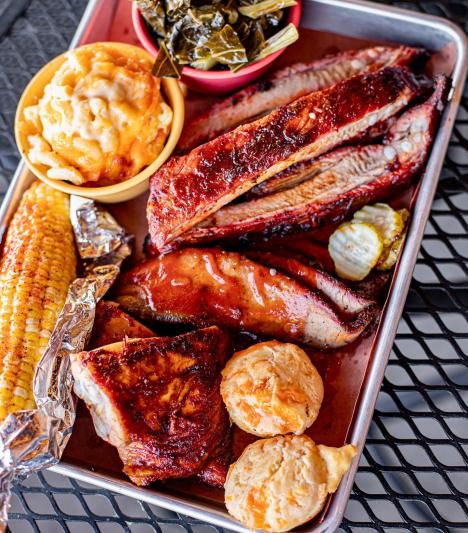 ---
Admittedly, Jim'N Nick's is a Southern chain restaurant—but it's a darn good one. You know it because there are 14 locations in Alabama alone!
The beef brisket here is awesome, and the rib plate is another favorite. But for many of us patrons, the joy of eating here begins before the main course: with the cheese biscuits that are delivered to every table. These mini-muffin style biscuits are so good, you can actually buy the mix to make them at home. (I find this is a great Christmas gift to send to out-of-towners, too.)
Try Huntsville's BBQ! We're Keep'n It Saucy!
This is by no means an exhaustive list! The more you hunt through Huntsville, the more pitmasters cooking up classics, and new restaurant concepts, you'll discover in Huntsville's food scene.
Alabama's special bbq traditions, like the peppery Alabama white sauce best recommended with smoked chicken, and the Conecuh sausages that have a cult-like following, are best enjoyed from right here in North Alabama!
Come taste, and learn how we're Keep'n it Saucy in Huntsville!