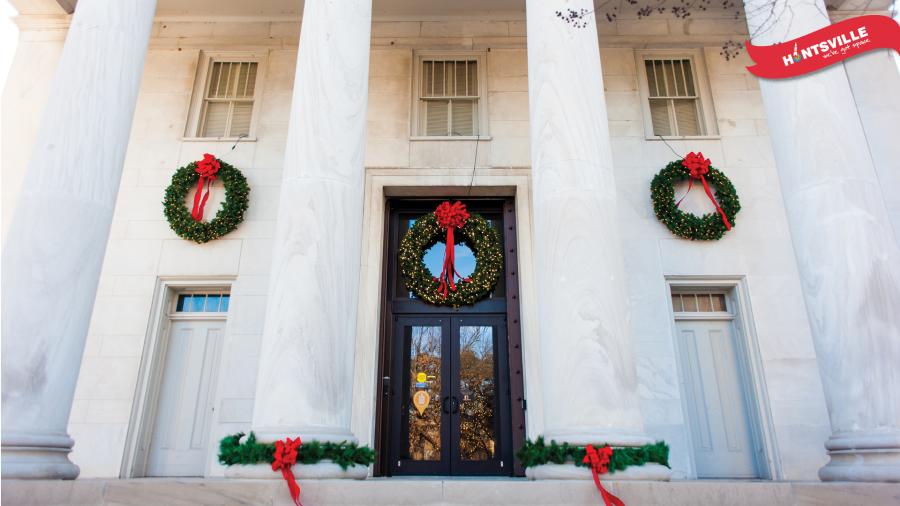 Looking for the perfect spots to capture your Holiday photos in Huntsville? We've got a few suggestions on where to take a festive photo in Huntsville this year! So grab your cell phone, DSLR, or polaroid and capture those memories.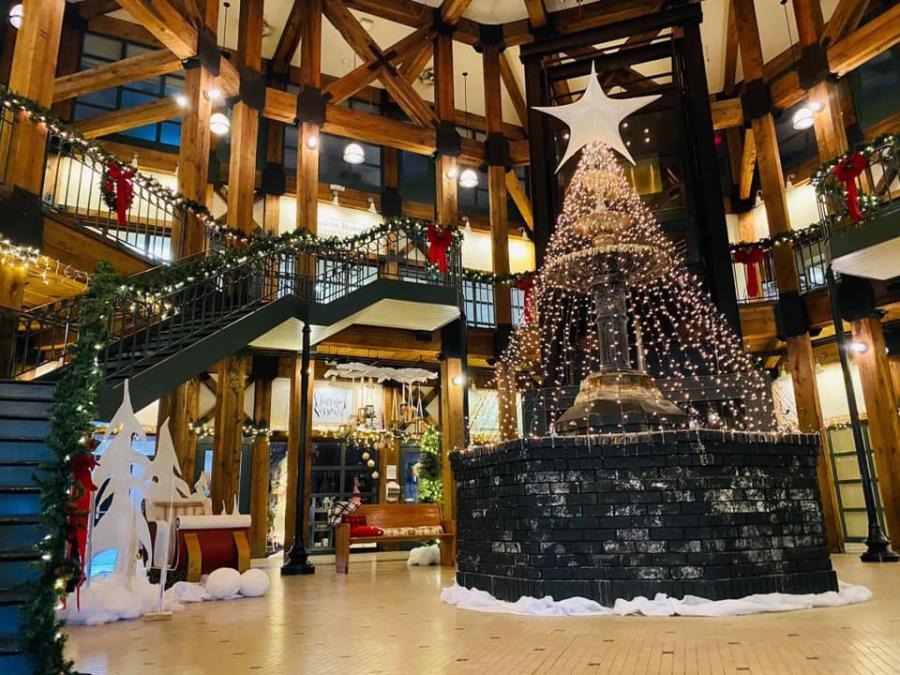 This one is a hidden gem. It's down South Parkway and indoors. For those who are fans of a little mountain town near where Dolly Parton lives, this is perfect.  It has several little sections set up for you to snap a photo. This is also where women-owed restaurant Good Company Cafe is located, so make sure to grab a bite to eat while you are out and about.  If you are looking for more to do while in South Huntsville, check out our blog!
Address: 7500 Memorial Pkwy SW Huntsville, Alabama
If you are looking to find Santa and tell him your wish, you can find him at Bridge Street each weekend through December 24. You can take photos in an open-air environment near their giant Christmas tree. While visits will look a little different this year, the magic of the Santa experience will remain the same. The photos will be socially distanced and visitors are asked to wear a mask at all times except for when you snap a photo. Each household must stay six feet apart from other groups.  Click here for dates and times of Santa sightings.
New this year will be a 10-minute laser light show in two locations: at the bridge near the Belk Courtyard and the Christmas tree near Cinemark. On the weekends you will get at least two chances to catch the show starting at 6:00 p.m. Click here for dates and times of light shows.
Address: 365 The Bridge St, Huntsville, Alabama
If "smiling is your favorite," head to Stovehouse. They have created a magical backdrop full of color props and enough lights to make Clark Griswold proud. If that doesn't float your boat, their fun murals and fire pits are the way to go! Plus they have some amazing restaurants that are ready to serve you some delicious dishes! 
Address: 3414 Governors Dr SW, Huntsville, Alabama
MidCity District is full of fun, and The Camp has totally decked their halls. The Camp is currently home to a pop up bar with some of the best holiday cocktails around named Miracle at MidCity. Every nook and cranny is a gorgeous backdrop for your photo including inside the Greenroom Coffee building. 
Address: 5909 University Dr NW, Huntsville, Alabama
Rocket City Trash Panda Christmas Spectacular
Drive through the magical "Santa's Mountain" themed light show around Toyota Field to experience a spectacular synchronization of music and lights. Tickets can be purchased online in advance here, or on the day of the event – credit cards and mobile pay are encouraged. In addition, you can park and enter the Winter Wonderland within the stadium at no additional cost. Inside the ballpark will feature numerous holiday activities for all ages, including hot chocolate stations, cookie decorating, s'mores making, character visits, shopping, and more! The winter wonderland will be open during all Christmas Spectacular hours.
Don't forget to use the Holiday Magic Pass to save 10%! 
Address: 500 Trash Panda Way, Madison, Alabama
The Tinsel Trail in Big Spring Park not only has hundreds of trees in lights, it also is free to the public. Find the perfect tree, from pink unicorn and rainbows, to baby Yoda and flushing 2020 down the 🚽. Pick out one that matches your personality. Plus, you are right by the "Welcome to Huntsville" mural if you want to go that route! 
Address: 420 Church St NW, Huntsville, Alabama
Downtown Huntsville / Madison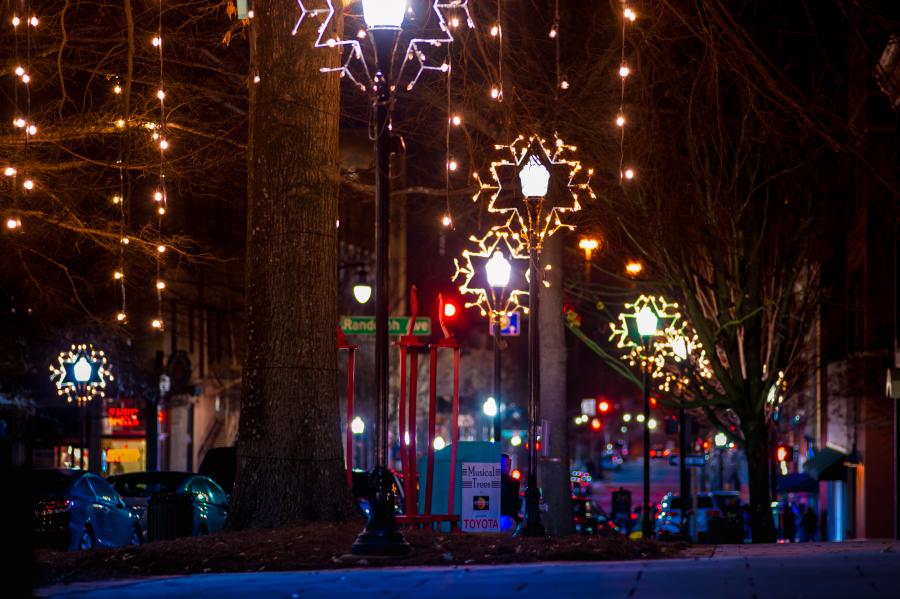 Finally, we want to say our downtown is adorable. You can always snap a beautiful shot here. Show off our historical buildings and city decorations. The Downtown Huntsville, Inc. Pop Up Parks are still up around the Huntsville courthouse square. Madison also has life sized Christmas cards, along with a picture-perfect gazebo and adorable streets that will offer socially distant photo opportunities.