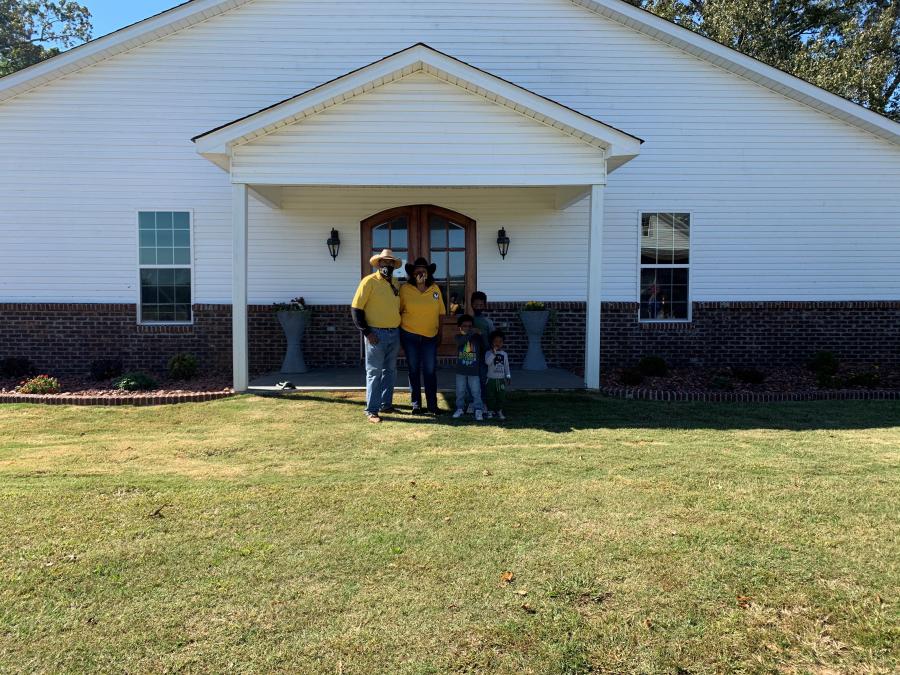 As the Fall season ends, we always hate that most farms begin closing their doors. While pumpkin picking may have to end, the fun of spending a day on the farm feeding animals, going for rides, and enjoying crisp country skies don't have to! 
Check out two Black Owned Farms in New Market, Alabama, with an extended season to help keep the farm fun going for just a bit longer.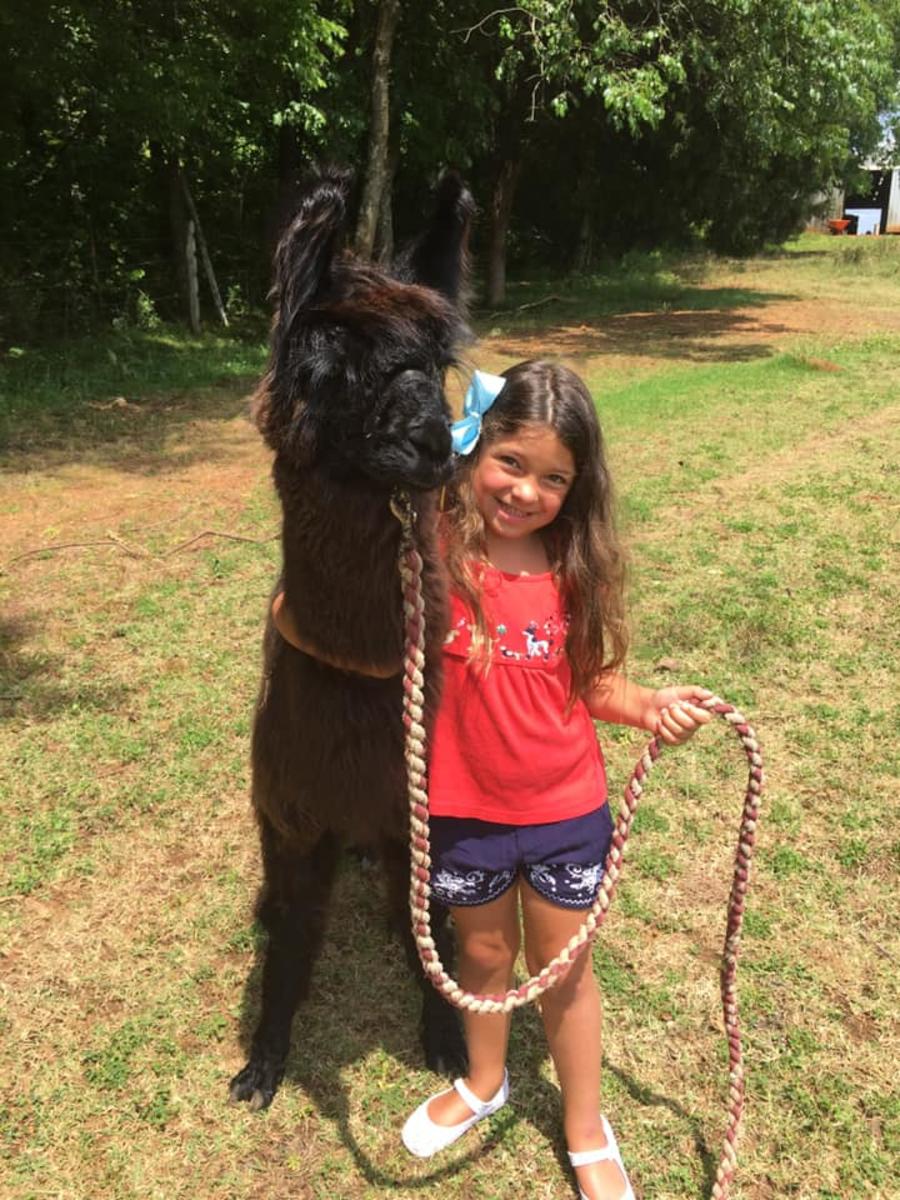 Step by Step offers an onsite petting zoo and therapeutic horseback riding led by Owner and Trained instructor Deborah Williams.
Williams' farm is situated on 40 acres and has a wide variety of animals. You can expect to see horses, mini cows, llamas, alpacas, turkeys, peacocks, chickens, and more!  
All animals are available to guests for petting and feeding during visits, as well as hayrides and train rides. Like Hampton Farms, Step by Step can come to you with their highly engaging mobile zoo. Another excellent option for birthday parties or personal events. 
More than a petting zoo, you can also participate in Horseback riding.  Sessions include therapeutic riding activities like trail riding tailored to each rider's specific needs and abilities in which they focus on what riders can do, rather than their disability, disorder, or injury. According to Williams, "Our gentle therapy horses provide great motivation to children at risk."
Be sure to head over to their website to keep up with events and activities or book a party!
Step by Step Therapeutic Horse Back Riding / Williams Stable
266 Roy Davis Drive
New Market, AL
Open year-round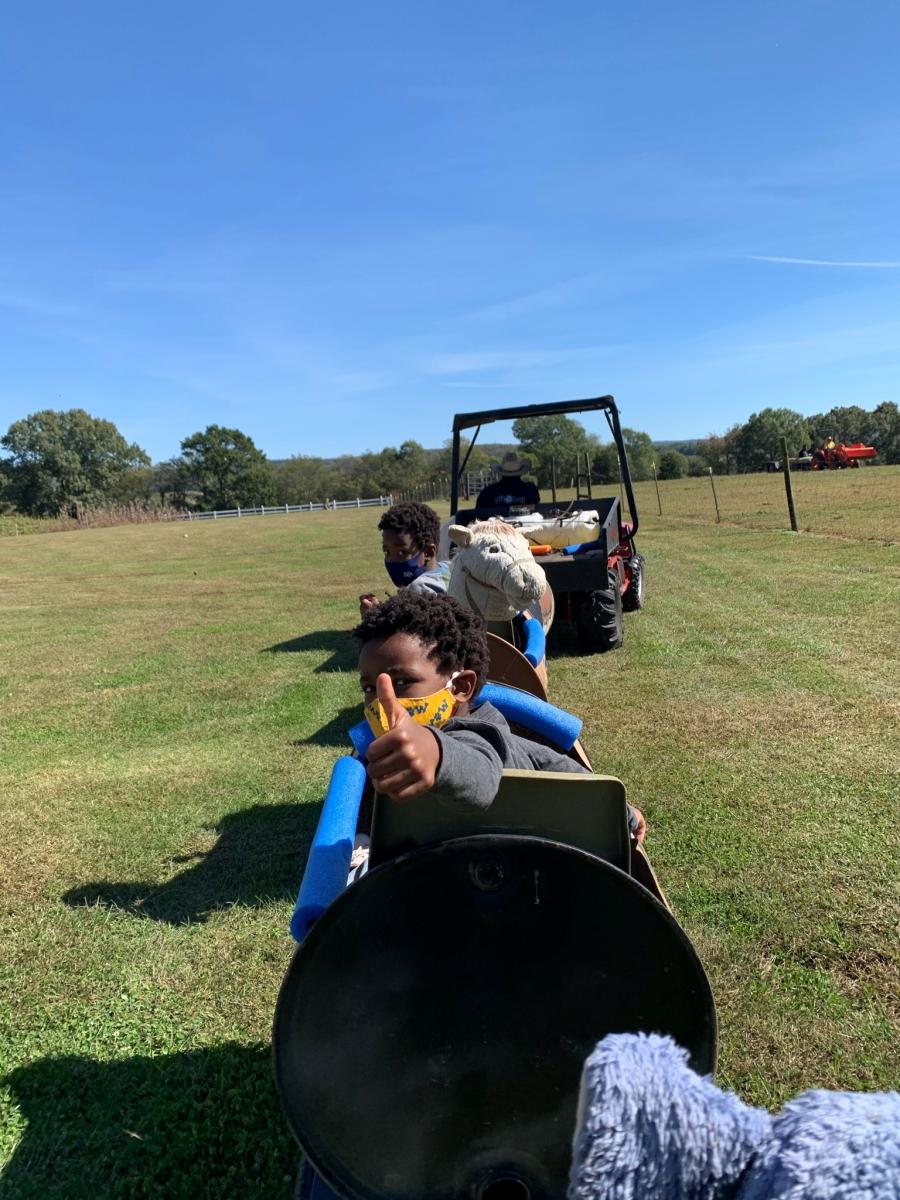 Owned by Earl and Josie Hampton, this family-owned and operated farm sits on over 12 acres. It provides everything from fun family days to BYOM (bring your own marshmallow) bonfires to help create long, lasting memories centered around the beauty of nature.
We had the chance to visit recently and really enjoyed feeding the goats and mini horses, getting our feet wet with some horseback riding, and touring the farm via corn trains and hayrides. 
One of the things that stuck out to us was the staff's attention and care in making sure we learned, felt comfortable, and REALLY enjoyed our time on the farm. This level of attentiveness helped ease my oldest son's apprehension to ride a horse and gave him the confidence needed to try something new!
If you're looking for a place to host parties, consider renting out their brand new 3000 sq ft indoor facility. The event space is beautiful and has everything you need for the perfect party or family gathering!
If you have children into horses, you will love the party theme selections. Choose from Cowboys & Cowgirls, Kentucky Derby, My little pony, and unicorn parties with the option to add color to the horse's mane. What better way to party if horses are your thing?!
Hampton Farms remains open until it's too cold for visitors to enjoy so plan to stop by and enjoy this fall.
206 Ollie Road
New Market, AL