As the Fall season ends, we always hate that most farms begin closing their doors. While pumpkin picking may have to end, the fun of spending a day on the farm feeding animals, going for rides, and enjoying crisp country skies don't have to! 
Check out these two Black Owned Farms in Huntsville and beyond!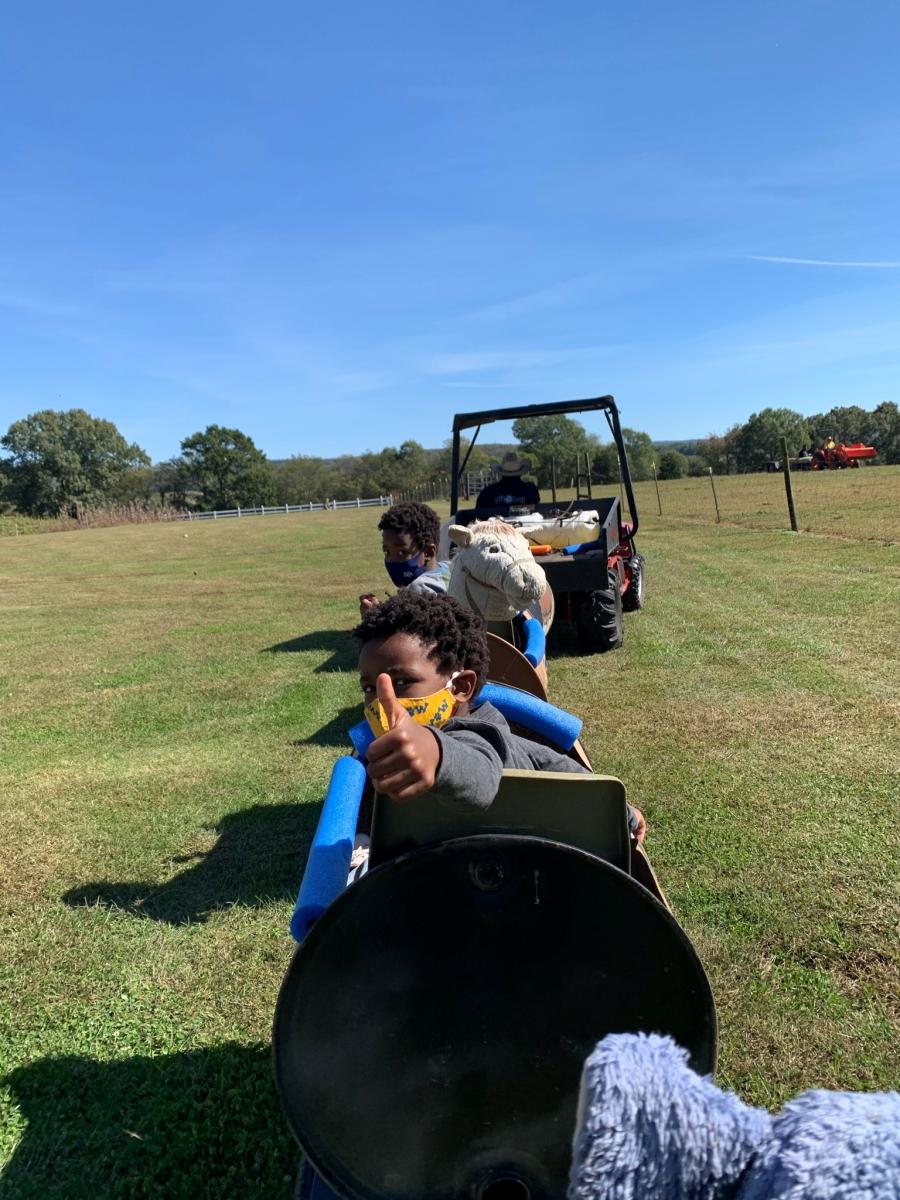 Owned by Earl and Josie Hampton, this family-owned and operated farm sits on over 12 acres. It provides everything from fun family days to BYOM (bring your own marshmallow) bonfires to help create long, lasting memories centered around the beauty of nature.
We had the chance to visit recently and really enjoyed feeding the goats and mini horses, getting our feet wet with some horseback riding, and touring the farm via corn trains and hayrides. 
One of the things that stuck out to us was the staff's attention and care in making sure we learned, felt comfortable, and REALLY enjoyed our time on the farm. This level of attentiveness helped ease my oldest son's apprehension to ride a horse and gave him the confidence needed to try something new!
If you're looking for a place to host parties, consider renting out their brand new 3000 sq ft indoor facility. The event space is beautiful and has everything you need for the perfect party or family gathering!
If you have children into horses, you will love the party theme selections. Choose from Cowboys & Cowgirls, Kentucky Derby, My little pony, and Unicorn parties with the option to add color to the horse's mane. What better way to party if horses are your thing?!
Hampton Farms remains open until it's too cold for visitors to enjoy so plan to stop by and enjoy this fall.
206 Ollie Road
New Market, AL

Determined to address the food desert problem, Oakwood Farms provides the community with farm-fresh, organically grown produce, straight from their farm to your table!
Oakwood Farms has a rich history that dates back to the late 19th century. This family-owned farm was originally established to support Oakwood University, a historically Black institution. Over the years, the farm has grown and is known for its sustainable farming practices, producing a wide range of organic fruits, vegetables, and herbs.
You and your family can enjoy farm tours, educational programs, and even participate in the seasonal harvest.